Last Friday, we got the call up for one of the world's most exclusive car shows. In fact, what was equally as exclusive, was that Boss Hunting was the only Australian media outlet to be granted access to such a private event.
I'm talking about Disney Pixar's 'Motorama' – probably the coolest car show you've never heard of, and that's for good reason. Despite this event being a biannual occurrence at Pixar's Emeryville campus in California, this year is the first occasion that media have been granted access.
Even on any regular day, Pixar is just as much Willy's Wonka's Chocolate Factory as it is a working production studio. You couldn't get in if you tried, it's the stuff of childhood dreams, only on this particular Friday, we had the golden ticket.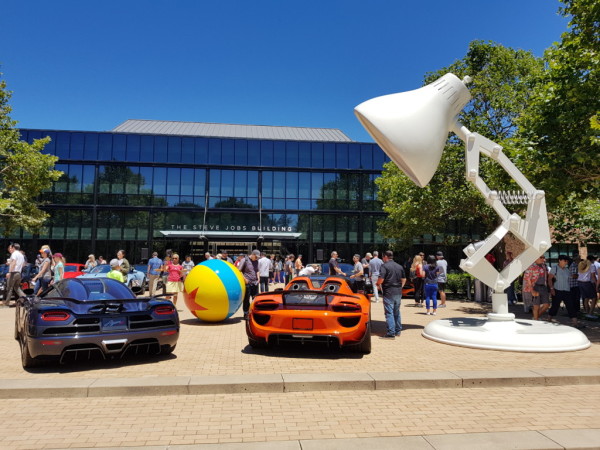 Previously, Motorama was – and still very much is – a boutique car show for Pixar employees and their families. The concept is more like a BBQ on the lawn in the balmy California sun with some nice cars rather than a high-profile opportunity to sell half-million dollar vehicles to well-off buyers.
It just so happens that this year's event coincided with the opening day of Cars 3, the latest instalment of the 11-year-long franchise. After an personal campus tour and chats with some of the core brainchilds behind the visually and narratively rich sequel, we dove into an impressive line-up of some of the rarest vehicles in the country.
Lining the campus walkway, the car park and the main lawn, were highlights of an incredible century for automotive engineering, everything from classics to supercars. The most intriguing aspect of this event, is that the majority of the cars are provided by the employees themselves. This was fascinating to observe such a personal enthusiasm in Pixar's car culture, speaking volumes of the success of the Cars franchise itself. Gear heads really were the best people to make an animated American racing franchise.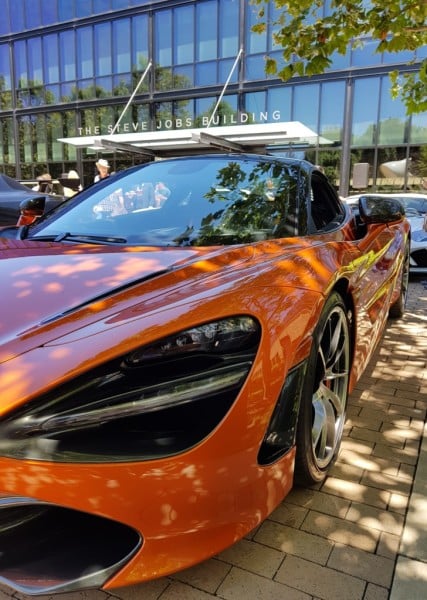 Sitting quitely in the shadow of the gigantic lamp and ball, was a beautifully vibrant orange McLaren 720S, the extremely high-profile vehicle modestly sitting next to a Porsche 918 Spyder of the same striking colour. Dotted around this small courtyard were half a dozen machines that collectively would fetch upwards of 3 or 4 million dollars alone.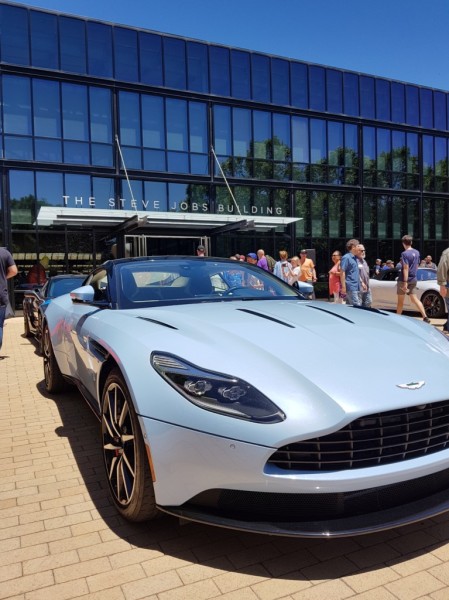 The likes of the exquisite Aston Martin DB11 (in a peculiar pale blue finish), a Lamborghini Aventador S, Jaguar F-Type SVR, Mercedes Benz 2018 AMG GT R and 2018 Ford GT Le Mans Supercar were just small change in comparison to the invaluable classics that lined the walkway either side.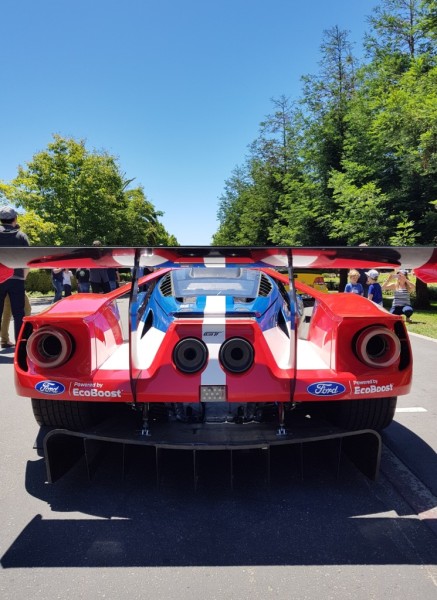 Here, we found everything from Walt Disney's personal 1964 Mercedes 230 Sl to a 1949 Maserati A6 1500 Coupe. The 'Legends' line-up – those that served as the basis for the classic vehicles in the film – included an original 1943 WWII Willy's Jeep, a 1946 Hudson Pickup, a Plymouth Superbird and a 1955 California Highway Patrol Car. Perhaps the ultimate way to pay homage to these characters was an actual Doc Hudson Hornet, in a fully working and immaculately restored condition. Head over to our chat with Cars 3 Director Brian Lee and Producer Kevin Reher to hear about why they enjoyed researching these cars in particular for the third film in their hugely successful franchise.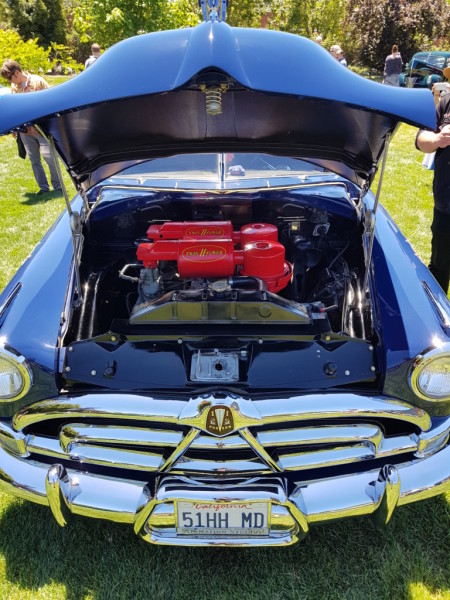 Jumping forward half a century, perhaps even more, we come to the life-size version of Jackson Storm, the latest in next generation racing from Cars 3. Despite being remote controlled and with at 20 mile an hour limit, the aggressive back end is enough to fool anyone that this car could, in fact, exist. To get a first hand account of what it takes to make something like this a reality, we spoke to chief production designer Jay Shuster, to find out how one would go about creating a car such as this from scratch.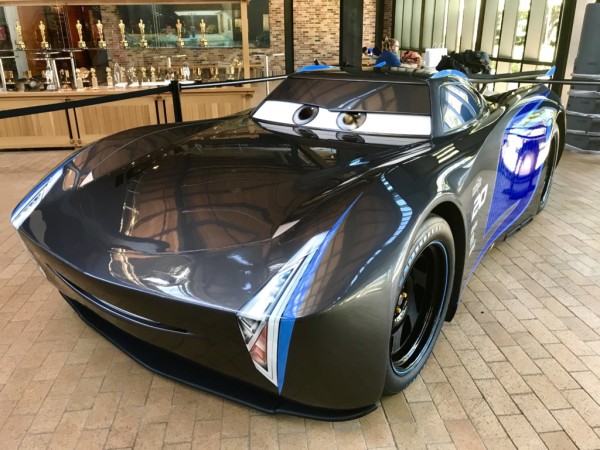 No debrief on the impressive afternoon at Motorama would be complete without a special mention for our 'car of the day', a Matel-owned fully functional Hot Wheels Formula car with the body of an X-Wing fighter from Stars Wars.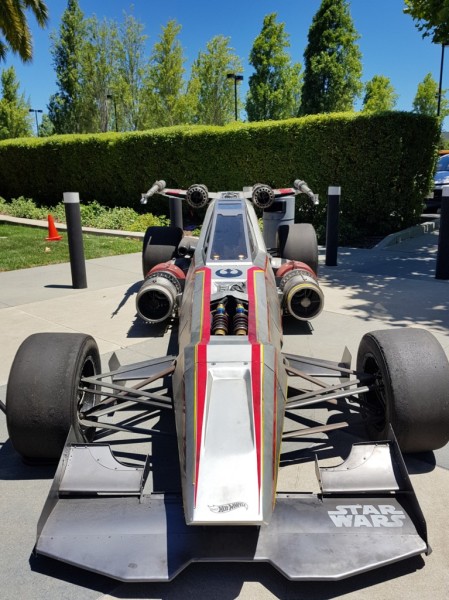 This literal and metaphorical weapon can reach speeds of up to 257 kilometres per hour, and represents everything that this car show was all about – a bunch of genuine car geeks having a day out with their families on a Friday afternoon in the early Californian summer.
Cars 3 is now showing in Australian cinemas.