The Keanu Reeves career revival is set to continue with confirmation that we're going to get a fourth instalment of the John Wick series.
Lionsgate has announced that John Wick 4 is in the pipeline, and is set to be released on May 21, 2021.
The announcement dropped via text message to some fans which read: "You have served. You will be of service. John Wick: Chapter 4 is coming – May 21, 2021."
---
---
The third film, John Wick: Chapter 3 – Parabellum is currently crushing it in cinemas, knocking Avengers: Endgame off the top spot in last weekend's Australian box office figures.
Since hitting the big screen, Parabellum has pulled in AU$4,148,000 million from 259 screens over its first weekend, while boasting a fresh rating of 88% on Rotten Tomatoes.
Get tickets to the #1 MOVIE IN THE WORLD that critics call "one of the best trilogies ever made!" #JohnWick3 is now playing in IMAX and theaters everywhere. https://t.co/uWOUBgoW83 pic.twitter.com/nrpsgboZ7Y

— John Wick: Chapter 3 – Parabellum (@JohnWickMovie) May 21, 2019
The franchise follows the turbulent life of ex-assassin John Wick, who was happily retired from the killing game until someone stole his dog and car. Huge mistake, clearly.
Across the first three chapters, we've watched John Wick rumble with the Russians, go head-to-head with Mafia and single-handedly bring down an entire network of assassins. Not bad, John, not bad at all.
---
---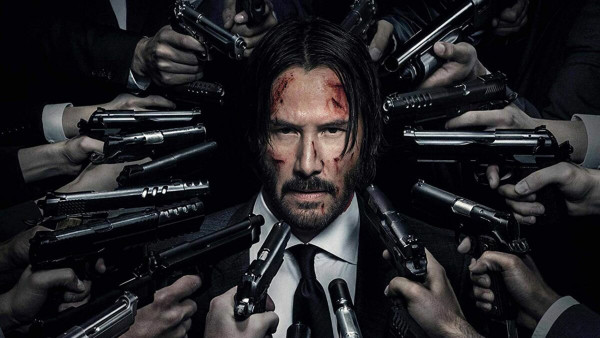 The films have been lauded for their jaw-dropping martial arts choreography, with Keanu dropping some serious moves while racking up an absurd body count.
RELATED: Watch – Keanu Reeves Insane Combat Training For John Wick
They have also inspired a John Wick video game series while reminding us that Keanu Reeves is more than just 'that guy from Point Break.'
No word on what John Wick: Chapter 4 might be about, but if the rest of the franchise is anything to go by, expect to see Keanu Reeves (who is currently 54-years-old!) killing bad dudes in spectacular fashion.