Michael Jordan's Space Jam was the highest-grossing basketball film of all-time and arguably the animated film of a generation. It followed Bugs Bunny and the Looney Tunes characters as they enlisted the help of Jordan to win an intergalactic basketball game, becoming a cult-hit in the process. Talks of a sequel to the hugely successful sports comedy have plagued Hollywood and the NBA for over two decades, but we can now confirm that Space Jam 2 has been announced as Space Jam: A New Legacy and it's finally landing in cinemas next year with LeBron James in the hot seat.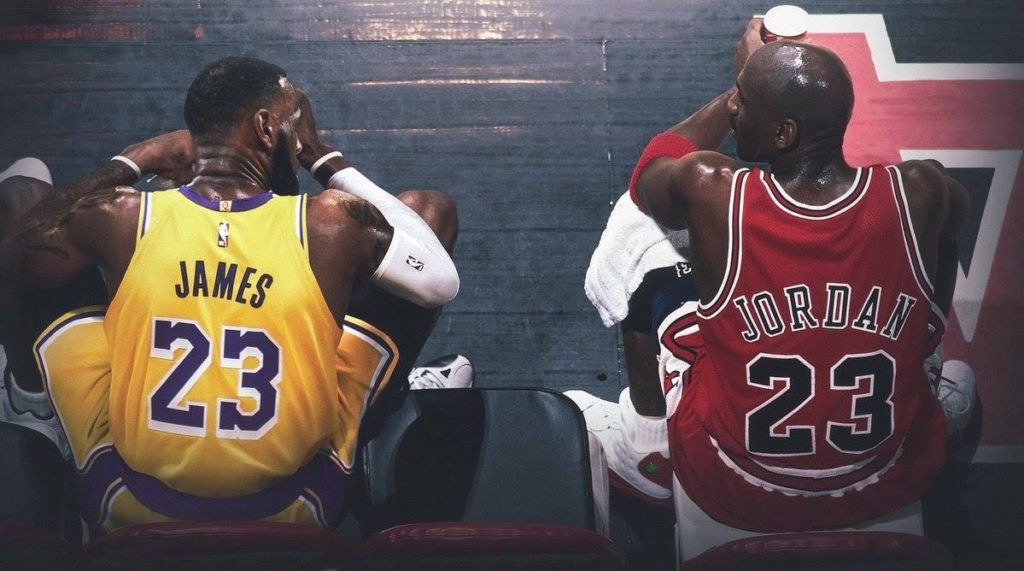 Is Space Jam 2 confirmed?
In short – yes, it sure is, and it's coming to your screens as early as 2021. While talks of a sequel to the 1996 original with Michael Jordan were quickly ruled out (after he explicitly declined to return), various spin-offs including storylines featuring Tiger Woods and Tony Hawk were peddled through early developmental stages by Warner Brothers for years following.
It wasn't until 2014, however, that a sequel led by NBA All-Star Champion LeBron James was officially announced. With director Terence Nance at the helm, production on Space Jam 2 began several years later in June 2019. Shortly after the cameras rolled, though, Malcolm D. Lee replaced Nance as the film's director after the latter cited creative differences with studio heads.
---
---
Filming wrapped in September of 2019 and on April 30th, 2020, James himself confirmed an official title and release date to the world via Instagram.
Space Jam: A New Legacy is now the official theatrical title of the production.
What will the sequel be about?
Little is known about what the exact 'Space Jam 2' plot details might be, but a 2018 interview with James and his manager, Maverick Carter, shed light on the film's 'reboot' approach, rather than tackling the movie as a 'sequel'.
Essentially, 'Space Jam 2' will seek to update the original plot to modern times for a new generation of basketball fans. As such, audiences can expect a similar storyline to the original, albeit on a larger scale. One shouldn't expect an Oscar-winning screenplay, but it's unlikely critical acclaim will dent its projected box-office earnings, much like the original's unwavering commercial success despite a poor reception critically.
[UPDATE: 20/10/20] Space Jam: A New Legacy's synopsis has just been leaked online. Check it out below.
---
---
"During a trip to the Warner Bros. studio, NBA Superstar LeBron James and his son accidentally get trapped within a world that contains all of Warner Bros.' stories and characters, under the control of a malfunctioning, all-powerful force named Al G (played by Don Cheadle). With the help of Bugs Bunny, LeBron must navigate through a never-before-imagined world filled with iconic movie scenes and characters as they re-assemble the Looney Tunes to rescue his lost son. Now to get back home, Lebron and the Tunes have to unravel Al G's mysterious plan and win an epic basketball game against digital gamified super-versions of the NBA and WNBA's biggest stars as the entire world watches."
Who's starring in Space Jam 2?
Alongside basketball king LeBron James, actors Don Cheadle and Sonequa Martin-Green will join the cast in Space Jam: A New Legacy. On the Looney Tunes front, only Bugs Bunny, Daffy Duck (with Eric Bauza voicing both) and Lola Bunny (Kath Soucie) have been confirmed, but it's likely they'll be joined by the cartoon's wider ensemble of characters.
The script will largely follow a fictional interpretation of James' life, much like the original's twist on Michael Jordan's 1993-1995 retirement period, so the opportunity for NBA cameos is a massive one. Already, NBA players Klay Thompson, Anthony Davis, Damian Lillard, Chris Paul, and Kyle Kuzma have been confirmed for appearances.
Unfortunately, there's been no word on a Michael Jordan cameo as of yet. We'll probably need to wait right up until cinematic release before we know if the original GOAT will be showing his face in Space Jam 2.
Interestingly enough, LeBron James also produced the film alongside Black Panther and Creed director Ryan Coogler, who co-wrote the script with Sev Ohanian. In early January of this year, acclaimed composer Hans Zimmer signed on as the point man for the film's score.
What is the release date for Space Jam: A New Legacy?
Filming was completed during the 2019 NBA off-season around the city of Los Angeles and production wrapped on September 16th of the same year. Thankfully, it's safe to say that the principal production of Space Jam 2 wasn't directly impacted by the fallout of the coronavirus pandemic.
That being said, Space Jam: A New Legacy isn't scheduled to be released in the United States until July 16th, 2021, by Warner Bros. Pictures. This date fits a cautionary narrative that the studio most likely decided to push the film's summer 2020 release date back a year to accommodate the current global climate. It will, however, hit streaming at the same time as its conventional theatrical run thanks to a recent decision by Warner Bros and HBO Max.
---
---
Space Jam: A New Legacy will mark the first theatrically released film to feature the Looney Tunes characters since Looney Tunes: Back in Action in November 2003, which is currently available to watch on Netflix Australia.
Until we have a Space Jam 2 official trailer, check out the awesome (albeit incredibly dated) 1996 trailer below.