If you haven't seen Avengers: Endgame by now, then we don't have any sympathy for the spoilers we're about to drop.
While it may have seemed fitting to wrap the third phase of the Marvel Cinematic Universe with the record-breaking final instalment of the Avengers films, it's actually Spiderman: Far From Home that'll round out this chapter of your favourite superhero antics.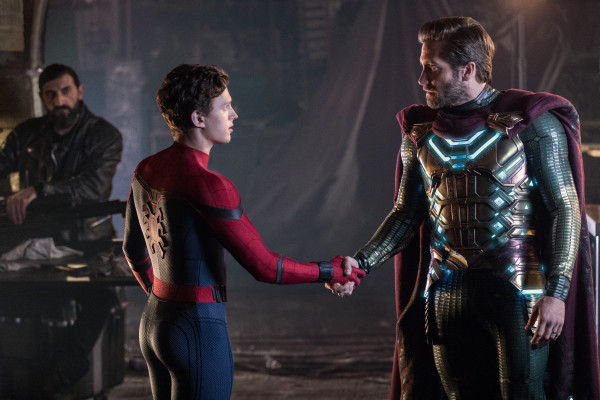 With the absence of Parker's mentor Tony Stark and a fractured Avengers team, Parker is called upon to step up alongside life-long enemy Mysterio (Jake Gyllenhaal) to tackle the 'Elementals'. A group of villains comprised of Hydron (Lord of Waters), Hellfire (Wielder of Flame), Magnum (Master of the Earth), and Zephyr (Mistress of The Winds), the Elementals come to the attention of Nick Fury after causing havoc in Europe.
---
---
Sony President Amy Pascal has confirmed that Far From Home will take place "a few minutes" after the events of Avengers: Endgame.
Spiderman: Far From Home will hit Aussie theatres on July 1, 2019, and has been especially formatted for IMAX screens.
RELATED: Keanu Reeves & John Cena Set To Join Fast & Furious 9