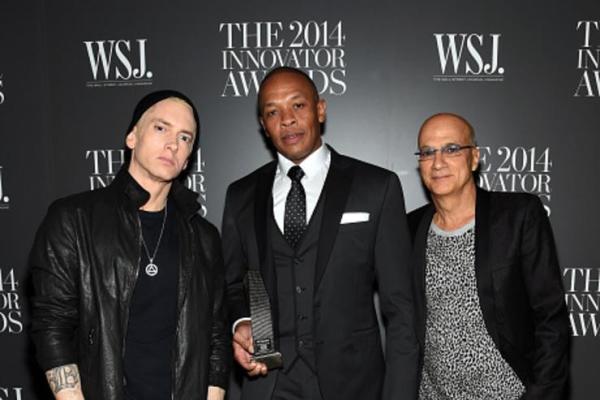 We recently brought you word that Eminem may have a new album on the way soon. This belief originated from an interview done by director of The Defiant Ones, Allen Hughes; The Defiant Ones being a four part docu-series based on the relationship between Dr. Dre and record executive Jimmy Iovine.
You can catch up on the new Eminem album news here. In the meantime though, The Defiant Ones premiered on HBO on Sunday night and the first episode included the story of how Dr. Dre first discovered Eminem (you can check it out below).
It's a fascinating story, told from the perspectives of Dre, Jimmy Iovine and Eminem himself. The episode also includes rare early footage of a young Eminem competing in the Rap Olympics.
---
---
With everything that has gone down the past few weeks between Kanye and JAY-Z, it is nice to hear that at least one of Hip hop's most influential bromances has endured.
You can hear all about how it first started below:
How Eminem was discovered by Dr Dre

How Eminem was discovered by Dr Dre. RARE FOOTAGE. #TheDefiantOnes

Posted by Hopsin: Undercover Prodigy on Monday, July 10, 2017
">