Back once again, with big shoes to fill after last year's iniquitous den of lovely electronic filth, is Listen Out 2018. We attended Brisbane's foray down at The Sporting Fields in Herston on 30 September to see what the fuss was about, and I can tell you that the fuss was warranted.
First things first: the lineup. This year's roster was led by heavy-hitting pioneer Skrillex and rap don A$AP Rocky, as well as the likes of Confidence Man, Skepta, Fisher, Brockhampton and Camelphat. We notice Listen Out's genre pattern moving to include even more hip-hop/rap acts, with this year seeing a complete split in genres by stage. Compare this to 2016 where you could watch RÜFÜS straight after Travis Scott (or 2015 with Odesza after Rae Sremmurd) on the same stage. This is likely a play by Listen Out to minimise movement between the two main stages when at full capacity.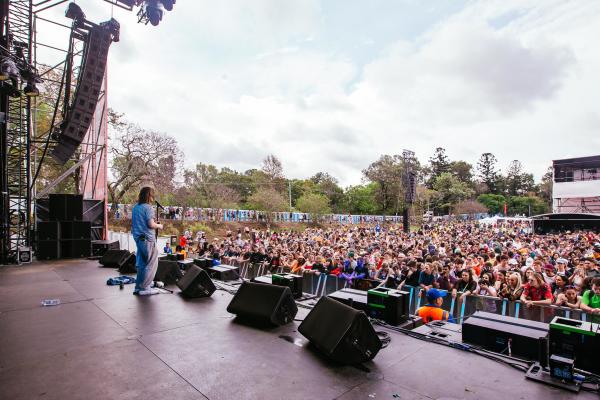 With smatterings of rain in the preceding week and a glum forecast for the day, thumping bass wasn't the only thing blanketing the city upon our arrival. Rain or not, you'll agree there is no other feeling quite like hearing 34,000 people and three stages going full tilt as you jump out of your Uber outside the festival grounds.
---
---
Standouts
Fisher
Fisher drew one of the biggest non-headlining crowds I've ever seen (eclipsing the clashing Skepta), and proceeded to punish every member of it with lashings of pedigreed house and techno. The ex-pro surfer and former member of Cut Snake's rise in popularity has been astounding – it's evident he's begun innovating a bridge between the previously-niche tech house and the popular spotlight. The trademark flick of the wrist was out as he delivered certified heaters including Stop It, Crowd Control and Losing It. To close as night fell was a monstrous track by Jordan Brando called Rockin – well worth a listen.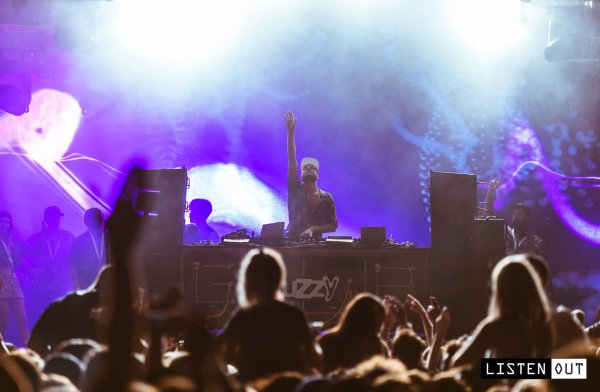 Skrillex
Last seen on Australian soil in 2014 for Stereosonic, Skrillex's return can be described as long-awaited and deeply desired. Admittedly, Skrillex gets a shit run for his sound by the public, but the key to experiencing an artist like this is environment as displayed last Sunday. His set was completely mental. 10-foot high pyrotechnics and an enormous, chaotic visual set up were the perfect complements to his trademark thumping tracks. The set's highlights came from his remix of HUMBLE. by Kendrick Lamar, a euphoric appearance of Nero's classic Promises, and crowd-favourite Bangarang.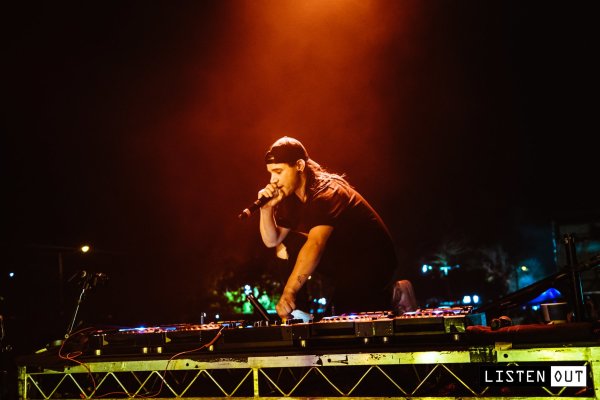 A$AP Rocky
If there's one thing Flacko does well, it's command the audience with a big stage presence. I've never seen an artist encourage moshes so aggressively, as "Yo, open up that mosh pit!" could be heard almost constantly for the duration of his time on stage. Big pits of frothing heathens erupted at every chorus and the energy among the crowd was rabid. Wild for the Night was a fine sight to finish and those attendees can agree A$AP Rocky's set was a high-octane winner.
The Good
Petit Biscuit
The 18-year-old French producer delivered a stellar, mellow electronic performance and an ideal step up in tempo from the more acoustic Kllo as the afternoon progressed. His unique sound shone through as he massaged listeners along a rapturous journey culminating at his flagship track Sunset Lover. Commanding a spellbound audience, you could tell Petit Biscuit's set was expertly structured and complex beneath the surface.
Skepta
After being nearly not let into the country, Skepta made a point of ensuring everyone in Australia knew he had arrived down under. If you think I'm exaggerating, let me inform you that he even wore a T-shirt inscribed with 'Skepta Down Under' to his Sydney Opera House show last week. The grime rapper's live performance was laden with frenetic bars and the devoted crowd lapped up everything he put down. I have to take my hat off to the Brit for his ability to maintain vocal control on the stage where other rappers start shouting their lyrics. Shutdown was sheer madness in visual and auditory form.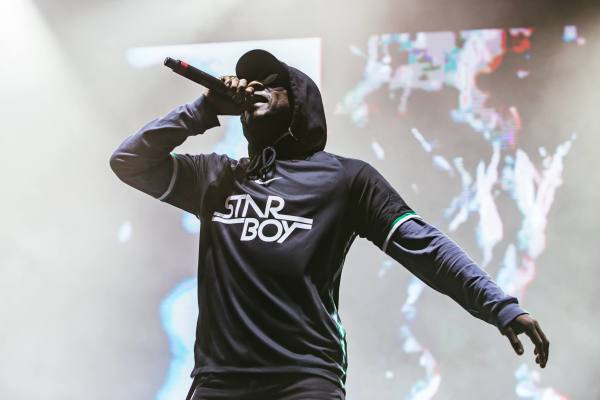 Camelphat
The British DJ duo do an artful job of walking the line between house music and catchy electronic pop. It's the reason songs like Cola and Panic Room spend just as much time being played in clubs as they do on the radio. They brought their infectious brand of feel-good music to the stage as usual and produced an hour of smooth, dance-inducing beats, much to the delight of revellers.
Honourable Mentions
Enschway
Kicking a ton of goals since exploding onto the scene a few years ago, Enschway followed through once again by unleashing pandemonium at Listen Out. It was an undeniably strong set, but I felt that a number of Australian tours and festival bookings recently did remove some exclusivity appeal behind his appearance.
---
---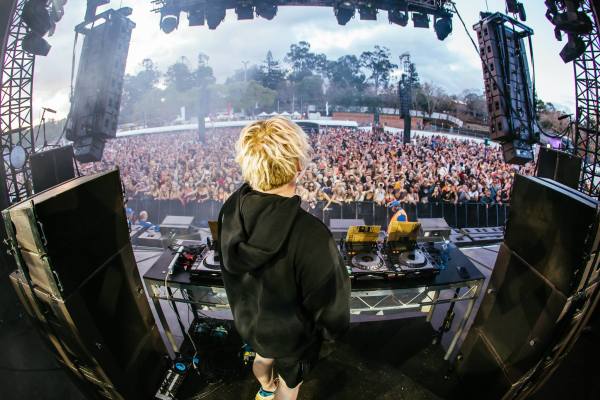 Kllo
People are expecting big things from electro-pop duo Kllo in the near future and it's easy to see why. They treated early arrivals at the festival with a dreamy mix of romantic synth soul and relaxed dance floor beats in what was an all-around polished performance.
RELATED: Melbourne Is Getting A New Rooftop Pool Club This Summer