Over 100 acts, four main stages, 21 bars, 72 food stalls, 360,000 meals eaten, 215,000 re-usable cups, and 842 toilets dominated Splendour In The Grass 2019.
Last weekend saw Australia's biggest music and arts festival return to the rolling plains of North Byron Parklands for its biggest session yet, accommodating 42,500 eventgoers on each of its three days.
Revellers from all walks of life came together once again to throw down in an occasion of magical carnage. We were on the ground to capture the best and worst moments from this unique piece of Australia's music landscape.
---
---
What They Got Right
Tame Impala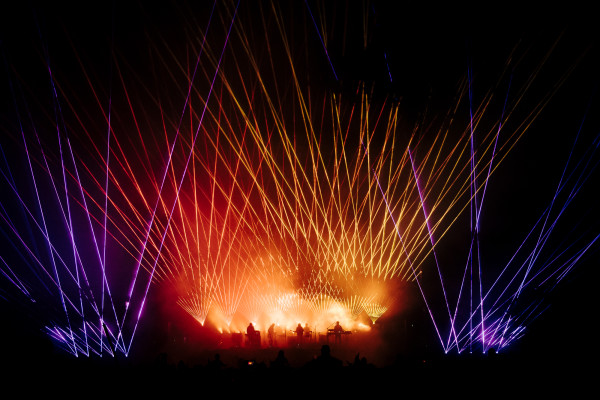 Closing out the Amphitheatre on Friday night, Tame Impala delivered a standout set led by their trademark psychedelic rock sounds. Kevin Parker's vocals intertwined dreamily with the eclectic visuals, as the band's long riffs dominated by synthesizers found their rightful place among the singing masses at a packed-out main stage.
Childish Gambino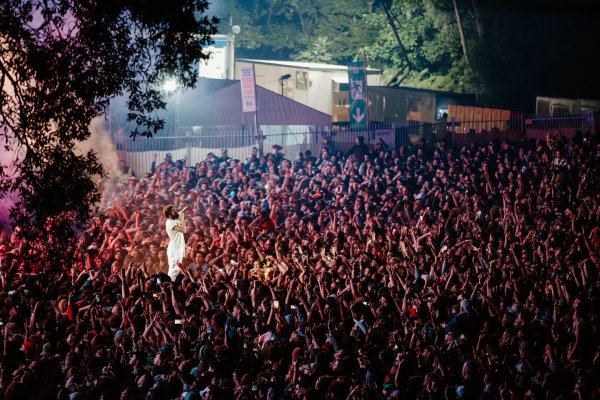 Our boy Don commanded Splendour like a puppet master, with every lyric holding the Amphitheatre on edge and a stage presence that overshadowed the songs themselves. You'd expect news of Chance the Rapper's cancellation to dampen spirits, but the crowd was fired up with the realisation that Gambino was now the last hip-hop headliner they had. A catwalk dissecting the nosebleed section, scores of dancers and even a gospel choir threw a smattering of class into a Saturday night coloured by frenzy. The hour and 15 minutes of high energy culminated with fan-favourite 'Redbone', finally tipping the crowd into euphoric delirium.
Matt Corby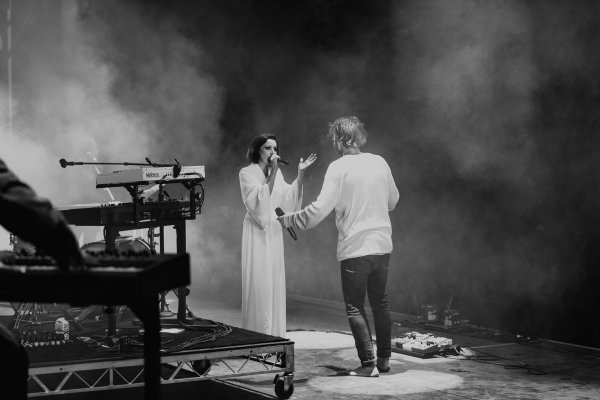 This bloke is a weapon. Corby stood out for being so impressive despite having so little tools to rely on, unlike acts from other genres which often lean on over-the-top visuals and pre-recorded sounds. Playing barefoot and in a long-sleeved tee, his stripped back set was personal and raw. A pièce de résistance of 'Miracle Love' was enough to leave the crowd an emotionally-charged hot mess.
What So Not
With the Hilltop Hoods as his only competition on the night, What So Not ran absolutely rampant at the Mix Up Stage to one of the largest crowds we've seen there. He delivered a healthy dose of filth to close out the festival and it was refreshing to have a slice of heavier electronic music, which was somewhat underrepresented in the lineup compared to previous years. A special appearance from Daniel Johns (of Silverchair fame) to belt out a classic was a smart touch and had the tent above us practically melting. Chris 'Emoh' Emmerson's post-set antics were just as legendary, as he snuck into the campgrounds and caused a ruckus by playing an impromptu set among the tents.
Icebergs x Splendour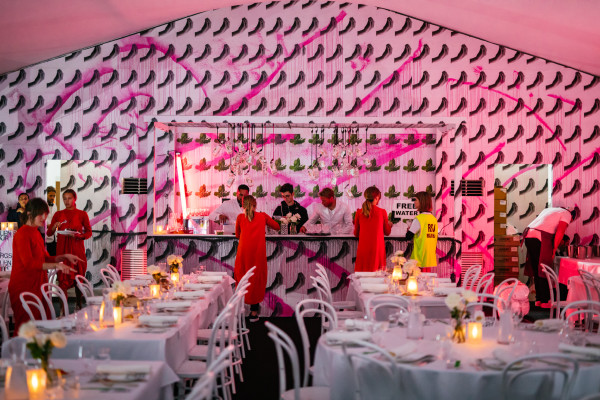 I was sceptical of whether this kind of concept would work at Splendour. A $150 ticket for three shared courses and one complimentary drink is a big ask of people that have just paid $550 to be at the event. Sitting there tucking into my Koji Grilled Lamb Neck main and sipping on Smirnoff's new 'Infusions' drink, it made more sense though. The Icebergs dining experience was a brilliant way to break the gritty monotony of food truck meals and the cold bites back at the campsite. Grilled Pickled Octopus and Yarra Valley Caviar Croquante were delicious highlights. It's worth getting a group together and making it an occasion – it's like putting a little crown on your weekend.
The Atmosphere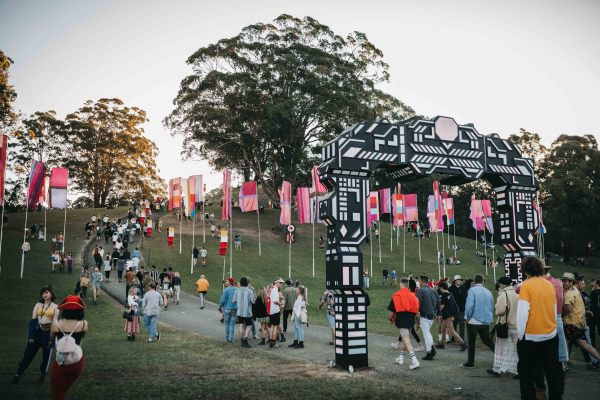 As always, the campgrounds were the catalyst in making the weekend such a hoot: it's always going to be fun having a sleepover with 18,500 like-minded amigos. With all its components combined, Splendour is an unbelievable weekend of human expression. No matter how broken people are after four days on the sesh, everyone is all smiles and the event's ethos of community always makes it a special few days to be a part of.
What They Got Wrong
Chance the Rapper
Having big international artists play in Australia is so good for our industry, so it was a massive disappointment to hear that Chance was dogging the boys. As news spread, you could see that people wanted someone to blame, and given that the public only found out within a day of the performance, there probably was someone at fault. Camps were divided between blaming Chance for such short notice or blaming Splendour on the conspiracy that they released the news later to avoid no-shows. My hat does go off to Splendour for offering to refund Sunday single-day ticket holders.
---
---
Dope Lemon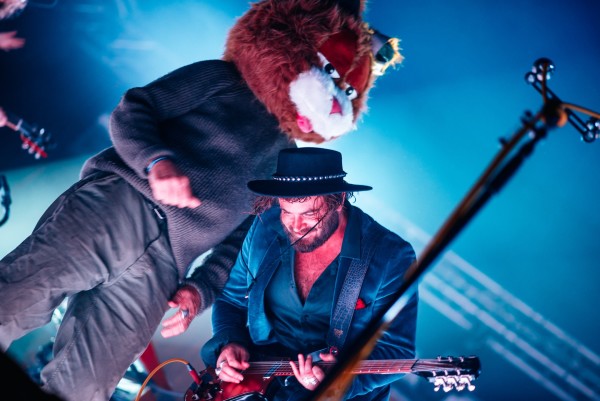 As a big fan of Dope Lemon and having attended a party at his lakeside estate earlier in the day, perhaps my expectations were too high. A packed-out GW McLennan Stage was treated to a strong start by Angus Stone and his band, but the performance went off the boil from midway through and never quite got its simmer back. A steady exodus before his final songs confirmed how many punters were also lost in the endless riffs and dancing cat costumes.
The VIP Village
I feel sorry for anyone who paid the $384 premium to access the VIP Village for the weekend. Walking past and seeing it empty made me breathe a sigh of relief knowing that people aren't that desperate to have the word "VIP" written on their wristband.
Prices and the Lineup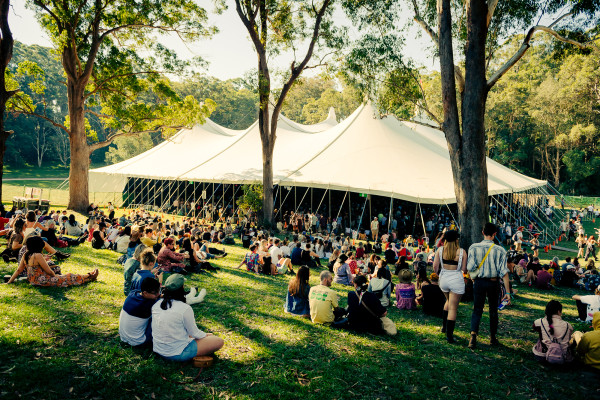 In recent years you'd have missed out if you logged onto Moshtix two minutes past 9 am, but this year saw tickets only sell out at around 2 pm. Even with slightly increased event capacity, this reluctance from punters to opt-in shows that they're either tired of copping the incremental price increases or they didn't like the lineup as much. In reality, it's probably both, and that's something for Splendour to think about.
RELATED:
Splendour '18 In Review: Standouts, Surprises, & Disappointments