The ultimate audiovisual experience is coming to Sydney next week. Boiler Room, who are known for hosting epic music showcases all around the world, and Samsung, who have just dropped their Infinity screened Galaxy S8, have teamed up to create Infinity Sounds.
Featuring acts like Flight Facilities, Jacques Renault, Kllo and Adi Toohey, the live experience gets you up close and personal with the artists and pairs it with some mind blowing visuals. Set in a inner city warehouse, the showcase also marks the first time a Boiler Room set will be exclusively streamed via smartphone, with Samsung's S8 camera taking it to the next level.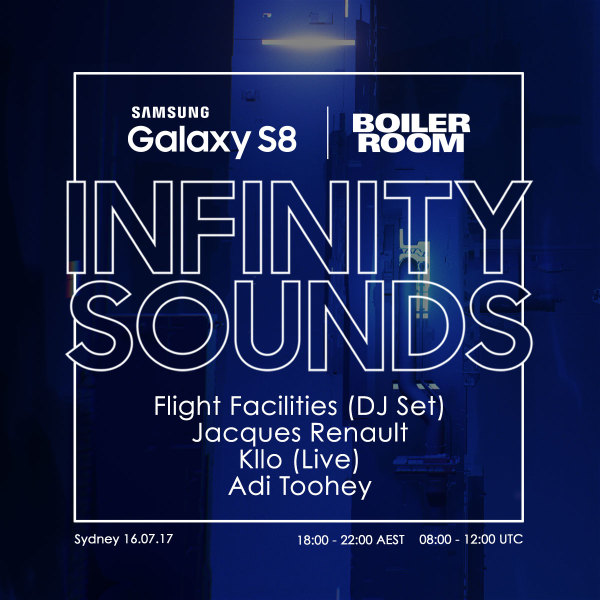 Infinity Sounds takes place on Sunday July 16th, to RSVP head here and for more details on the livestream head here.
---
---