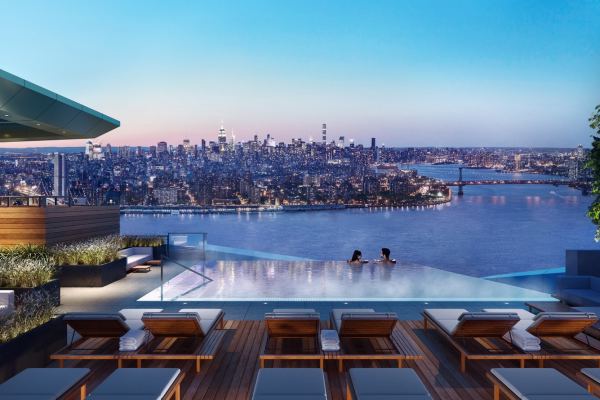 New York City is slated to receive its latest opulent addition in the form of a 680-foot high infinity pool atop a brand new residential Brooklyn residential complex.
The 27-feet long salt-water pool will soon find its new home on the terrace of Kohn Pederson Fox's Brooklyn Point Tower, which will also become the tallest in the Downtown area. The Nielsen Landscape Architects-designed landscape will not only feature the pool, but also an outdoor movie screen, sundeck, dining area and an observatory.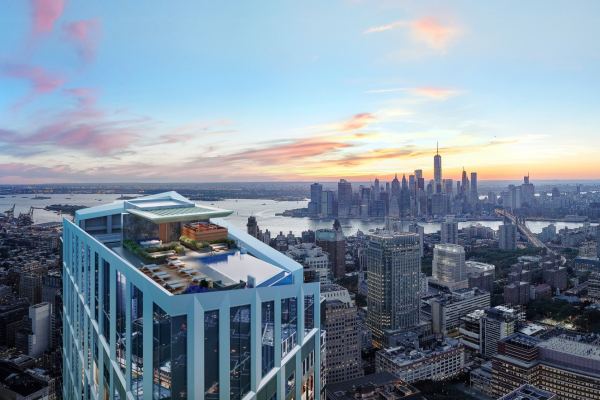 Clocking in at 100-feet higher than Singapore's popular Marina Bay Sands, Brooklyn Point Tower's infinity pool will be the highest residential pool in the Western Hemisphere. It is currently under construction and will be completed by 2020.