Once thought to be limited in architectural oomph, prefabricated houses are typically stories of narrow proportions and tight planning. With size limitations on individual modules, it's common that a prefab house would – despite their eco-credentials and benefits – feel like a compromise. Central Coast based FabPreFab was established to deconstruct that stereotype, with sustainable design and fabrication fundamental to their mission. Their first execution Courtyard House does exactly that, built-in collaboration with award winning Sydney-based architecture firm CHROFI.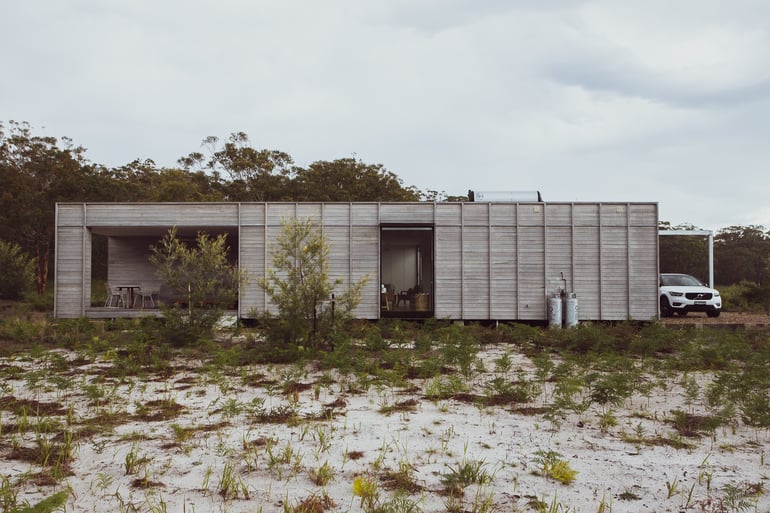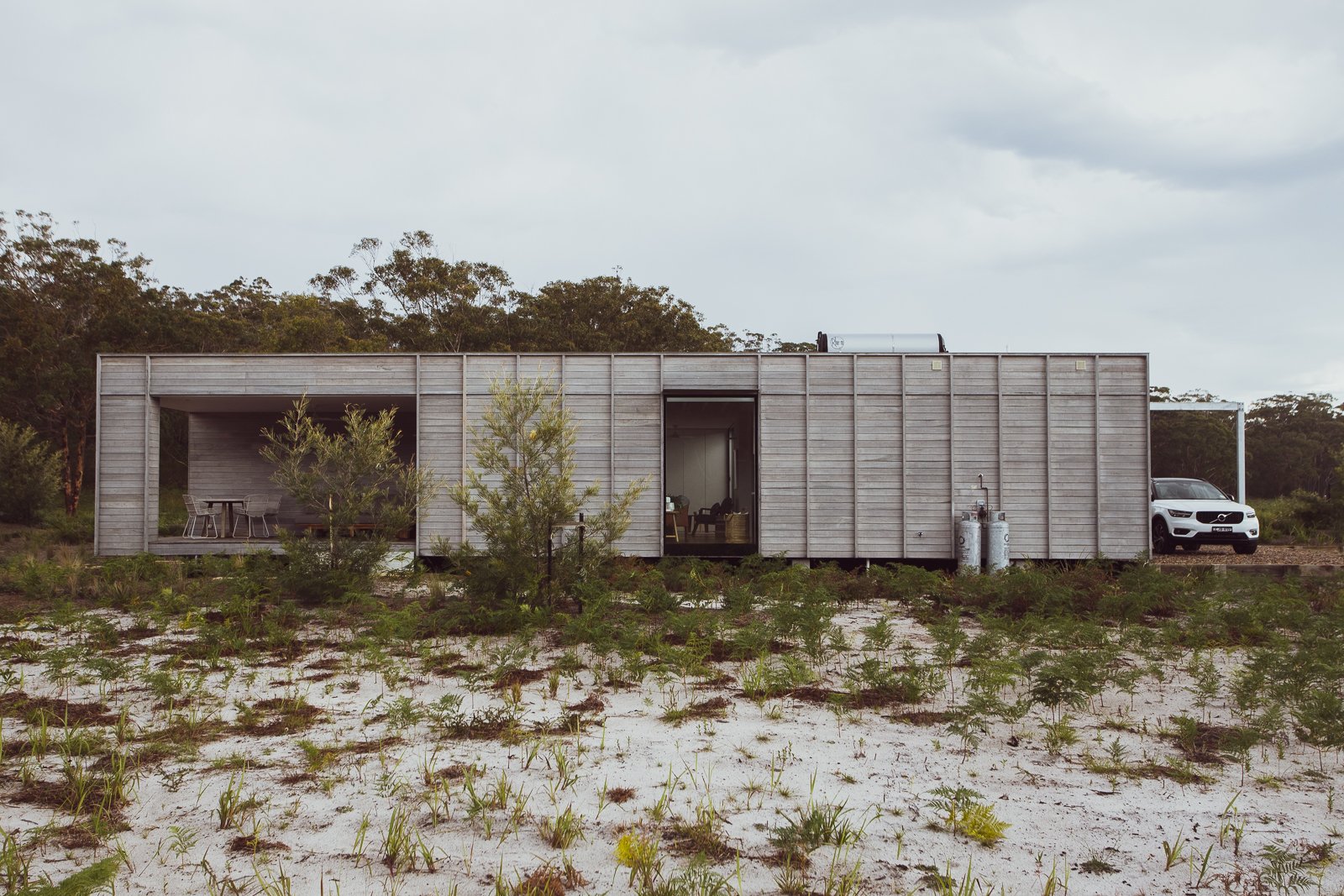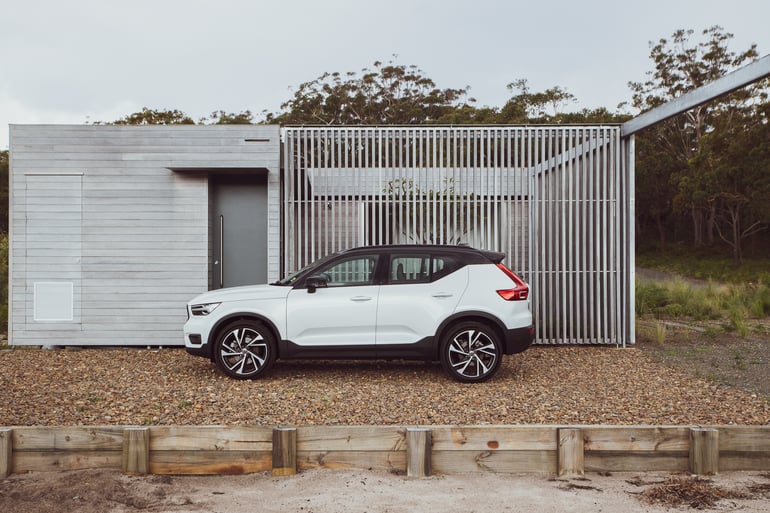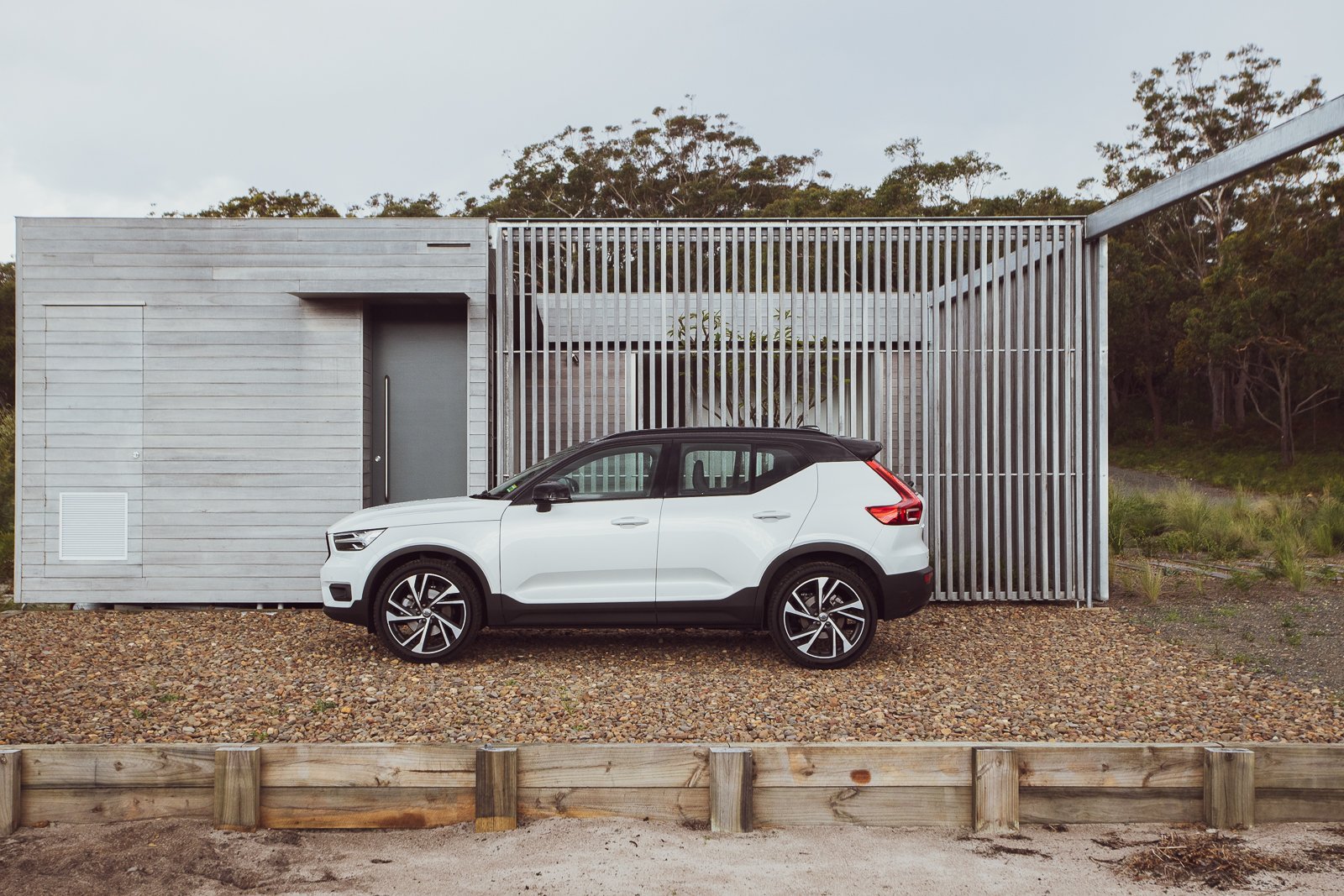 As the prototype for FABPREFAB's operation, Courtyard House was initially designed as a liveable display home, offering prospective buyers the opportunity to walk through, stay and experience the concept, before committing to a purchase themselves. The idea has since evolved, with Courtyard House – just 2.5 hours from Sydney in the township of Hawks Nest – now officially listed in Airbnb, giving not just potential buyers but all prefab and off-grid enthusiasts the chance to fully immerse themselves in their market-leading product.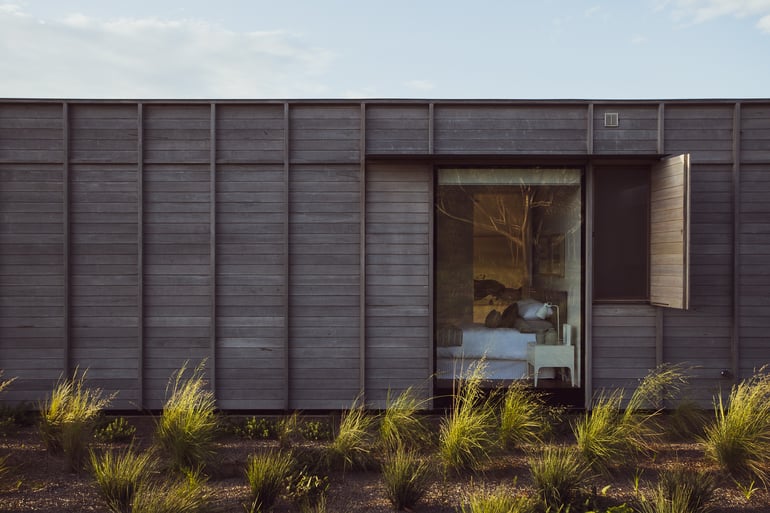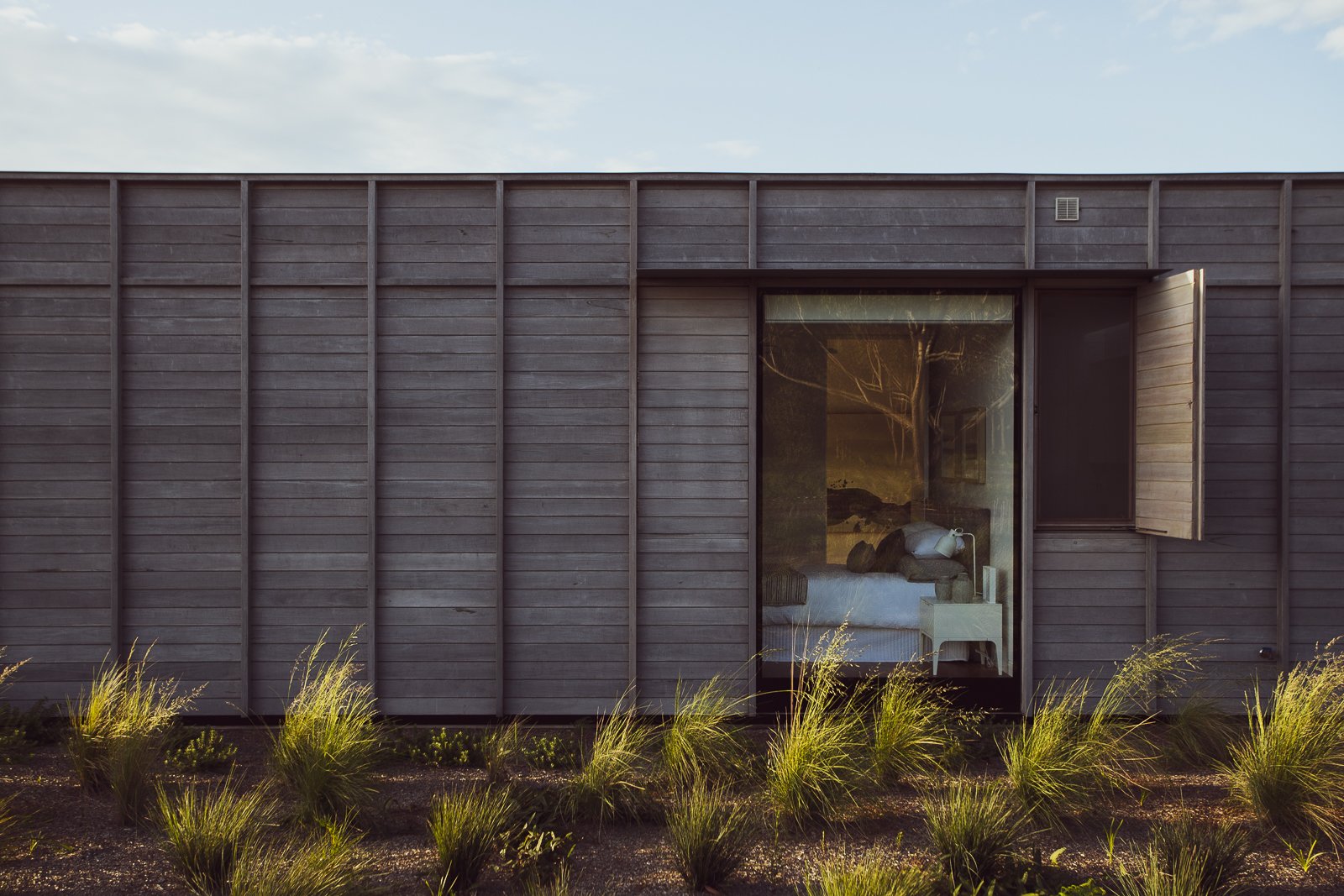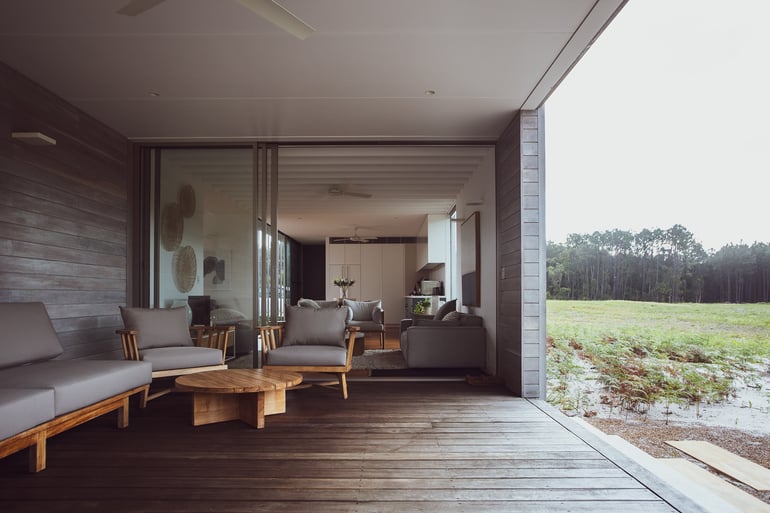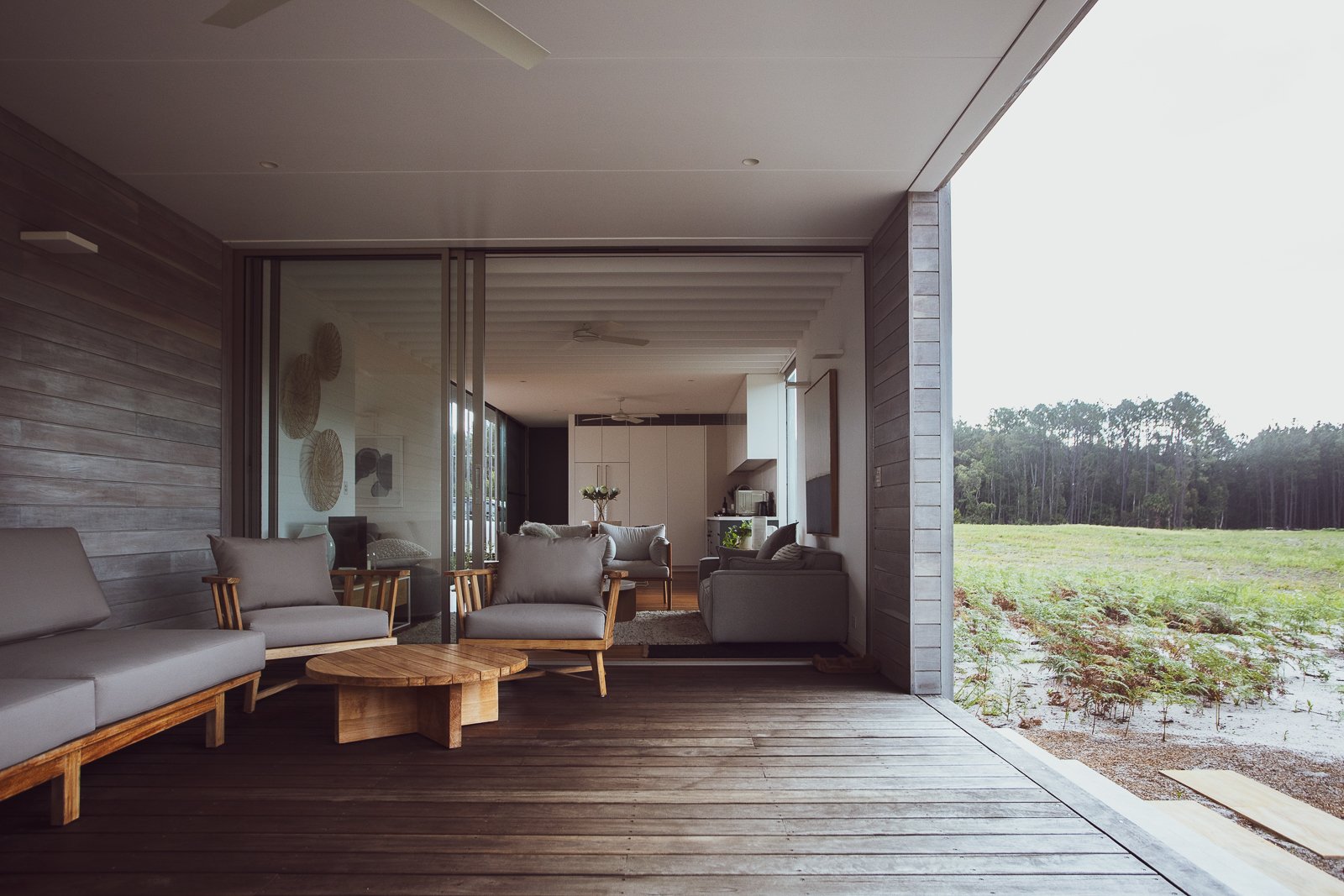 Built-in the image of the classic Australian rural home, on a 60-acre block, the 96sqm Courtyard House cleverly plays with scale to transform traditional prefab into something larger, more inviting, and versatile. Inside, you'll find two bedrooms, with an additional area able to be transformed into a third bedroom, with a sofa bed.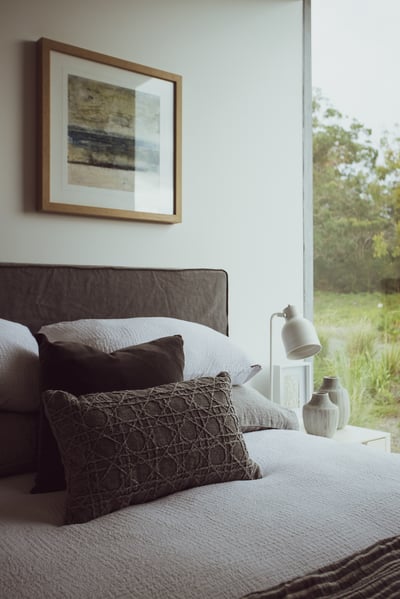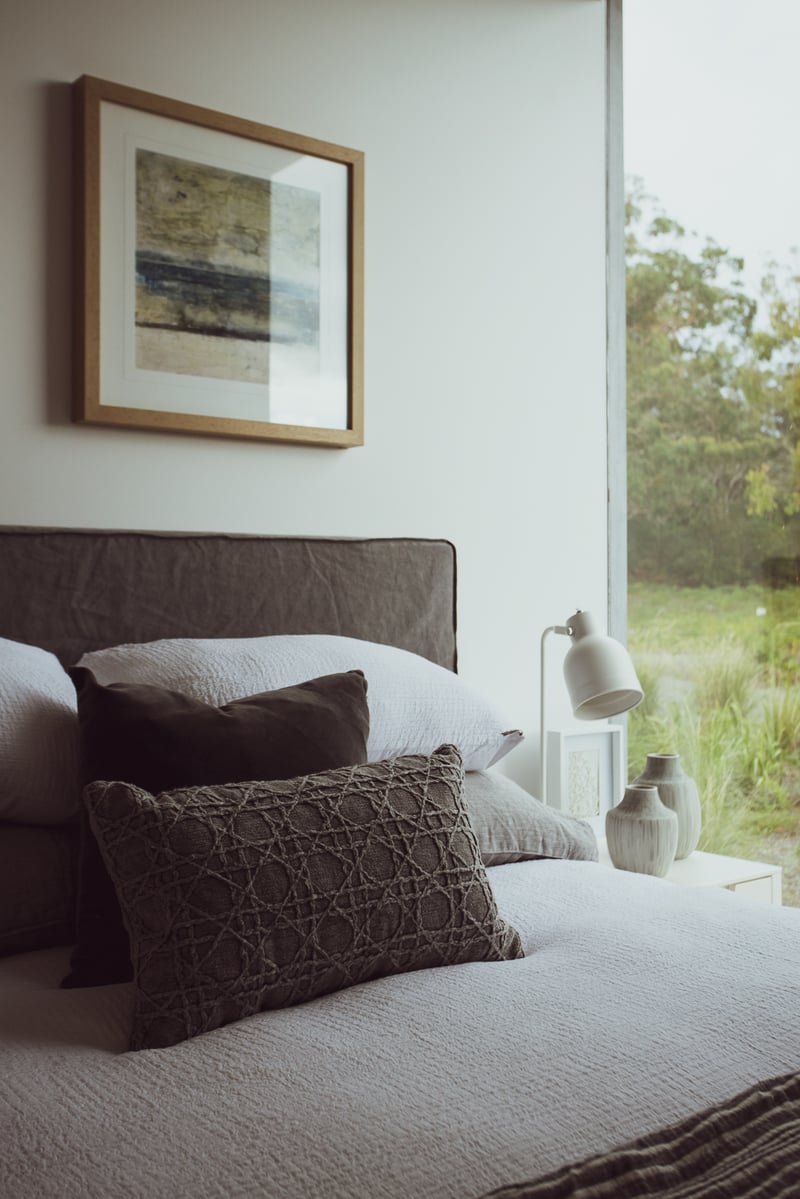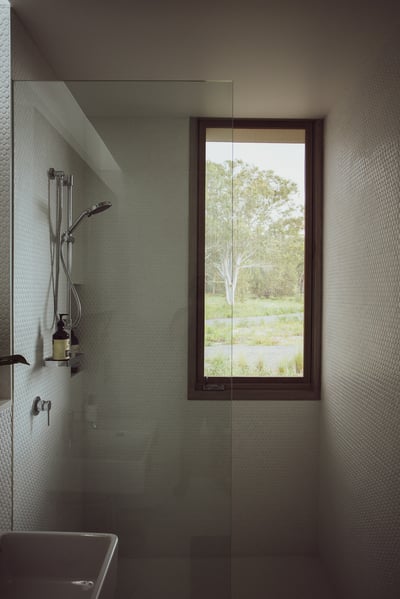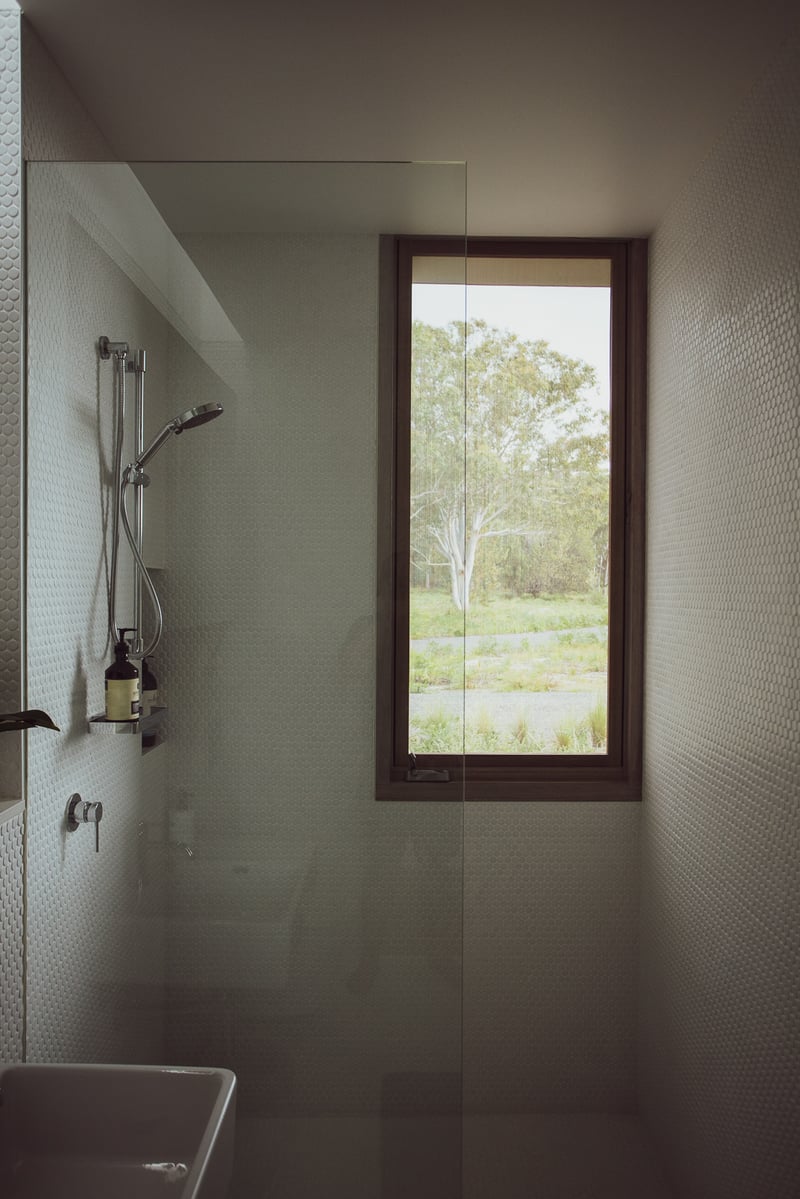 On opposite corners of the dwelling, an expansive deck and zen-like central courtyard frames an open plan kitchen and living space while adding a sense of calm, maximising light and entertaining options.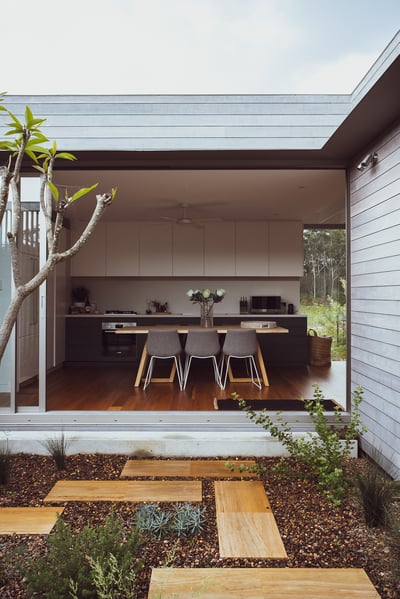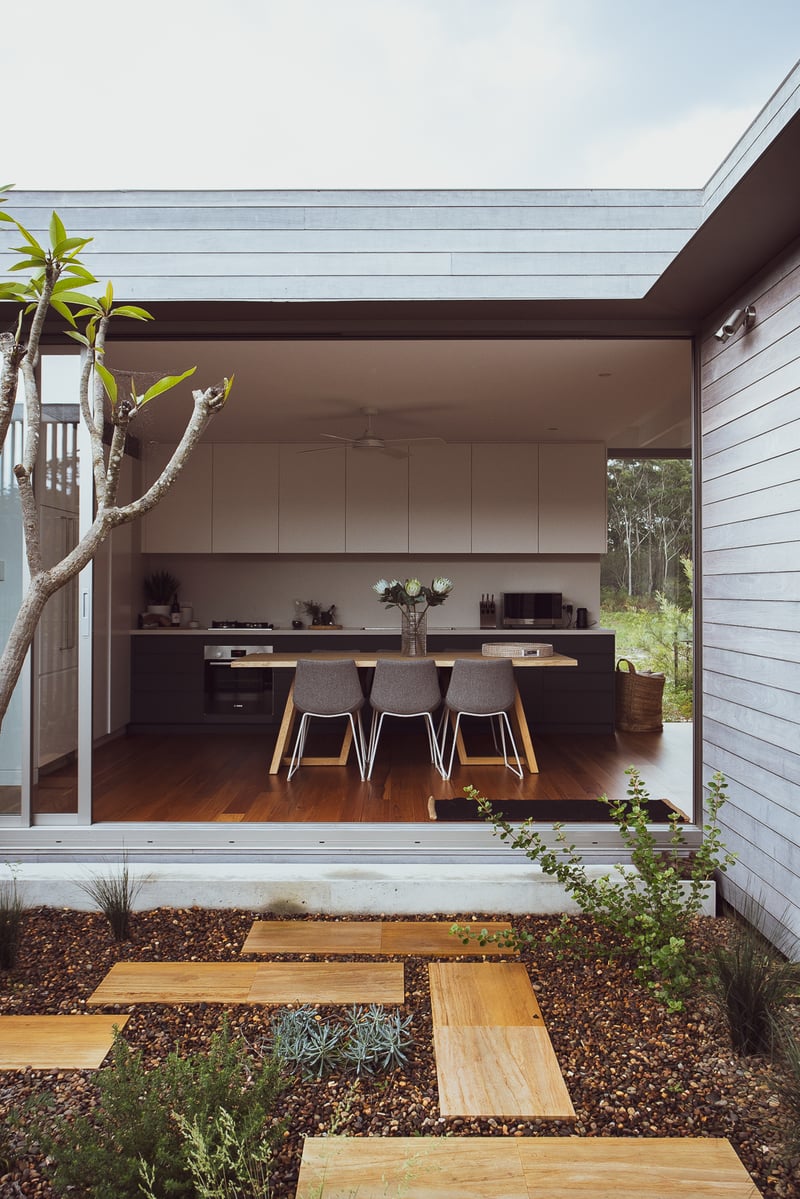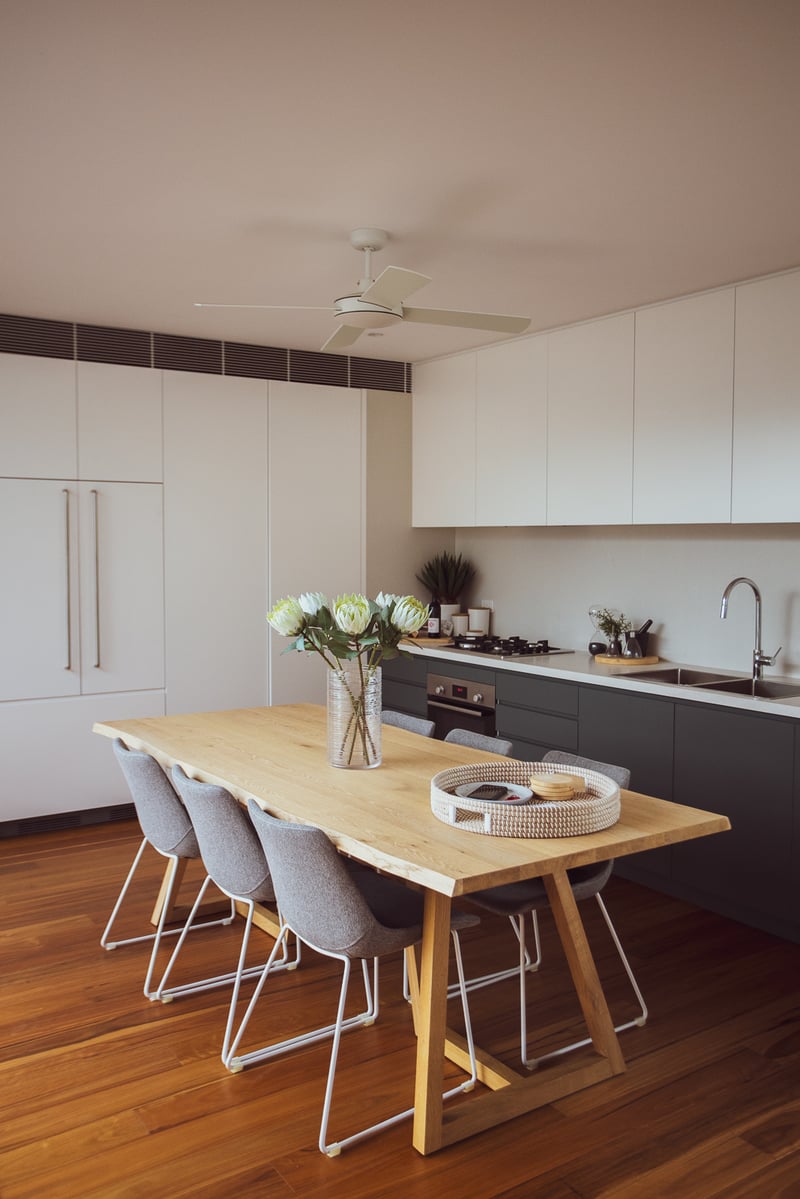 Additionally, as a way to drive Australia towards more eco-friendly housing, FABPREFAB and CHROFI designed Courtyard House to operate entirely off-grid, generating its own solar power and harvesting its own rainwater. Passive design elements including cladding, window eaves, and ventilation along with other thermal measures, means the home doesn't rely on artificial heating or cooling throughout the year.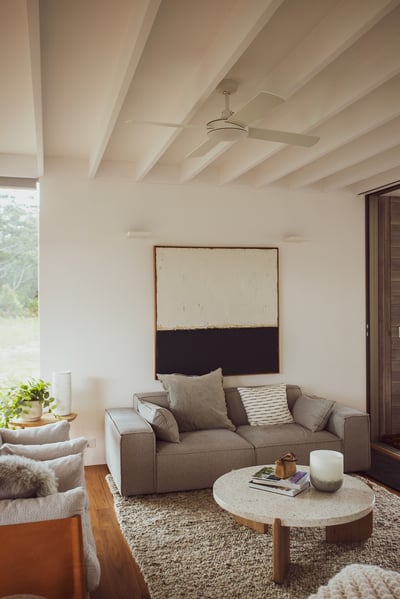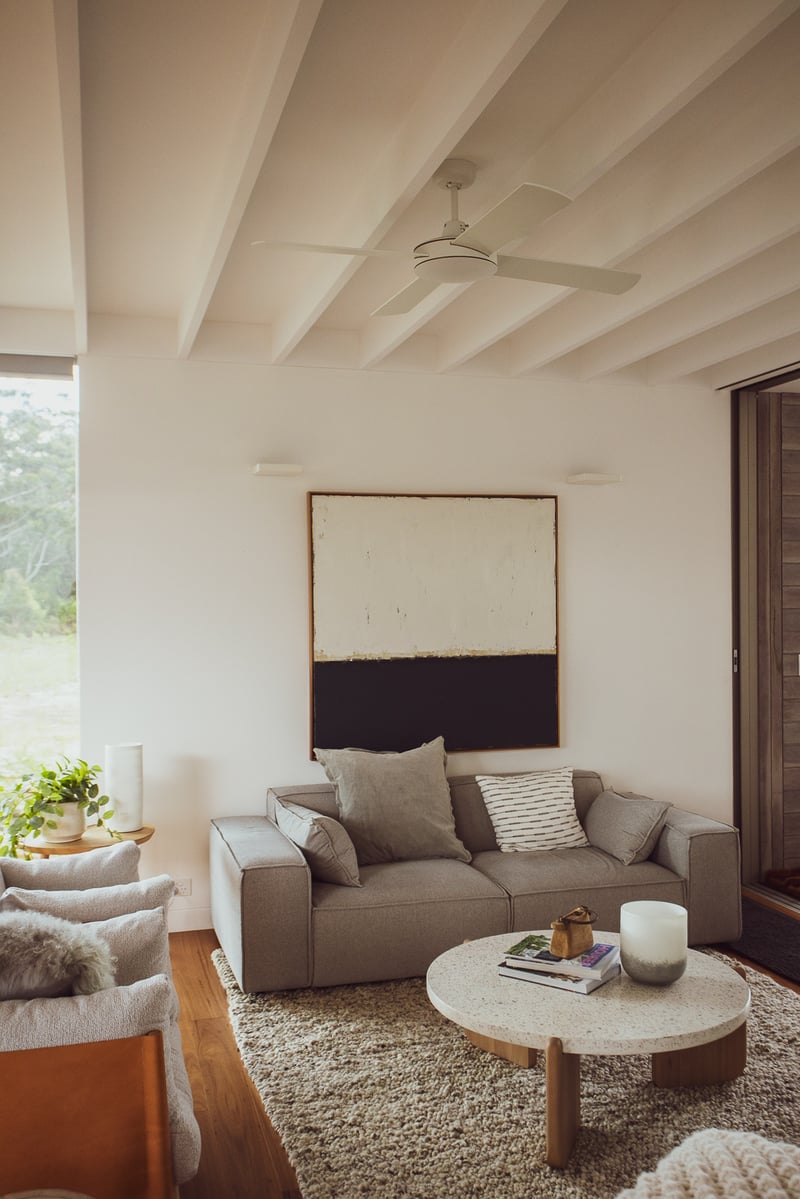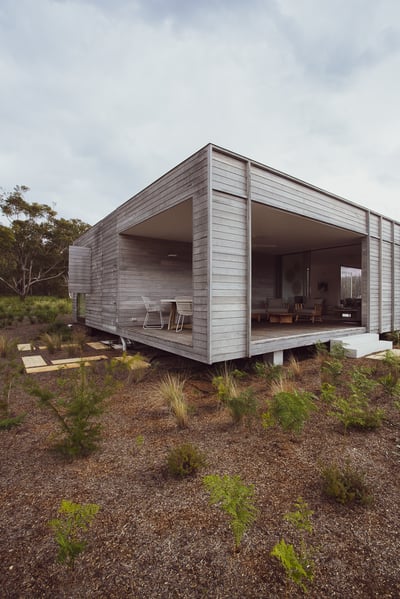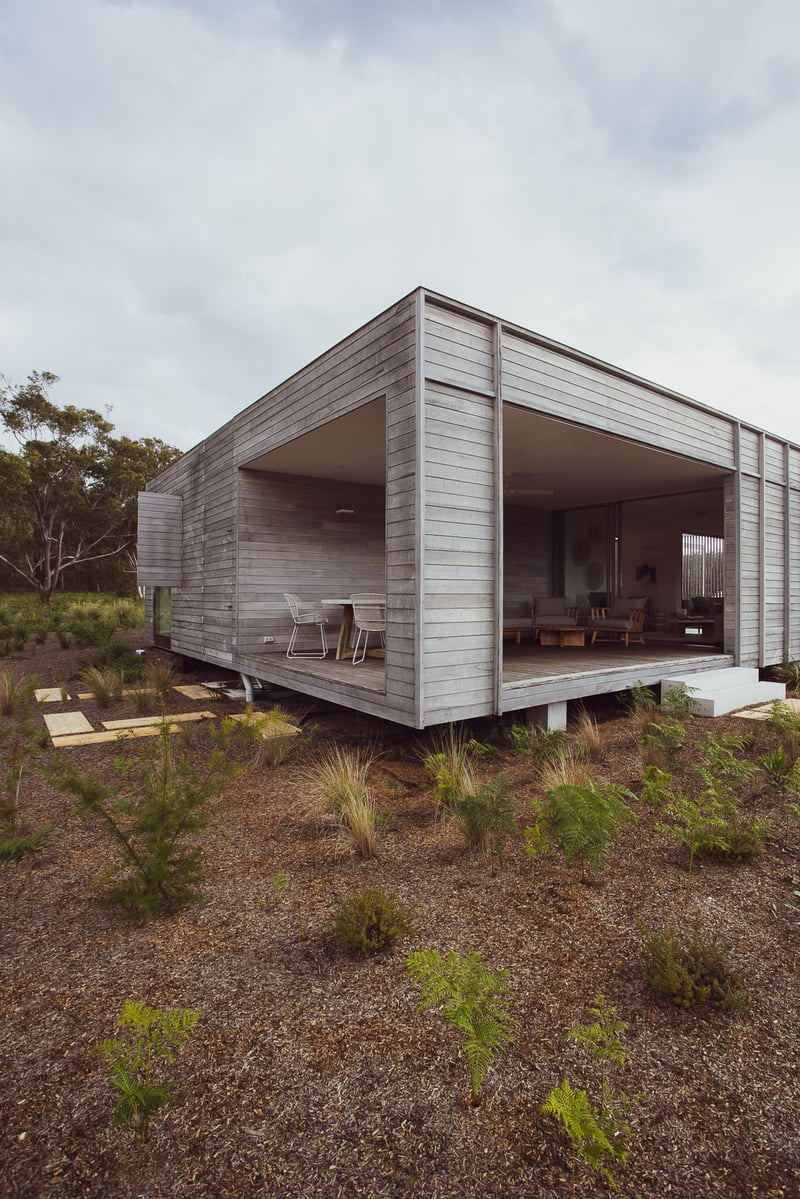 Appreciated equally from the inside, as it is from the outside, Courtyard House is a harmonious addition to the local landscape, providing a secluded but generously appointed stay for guests.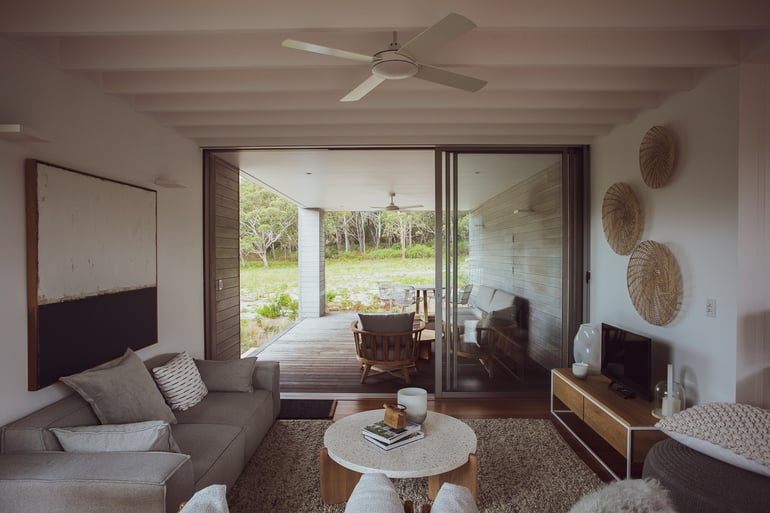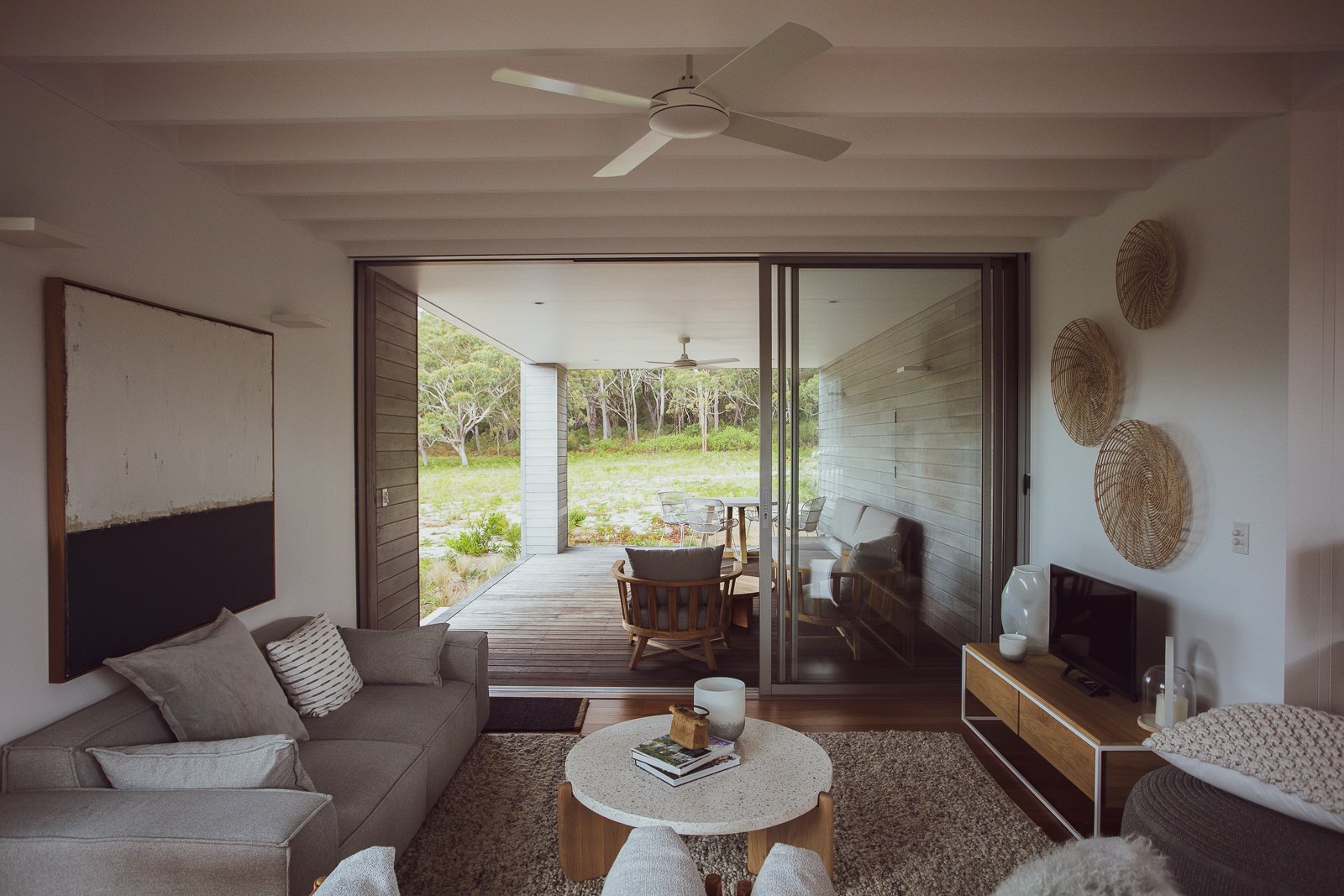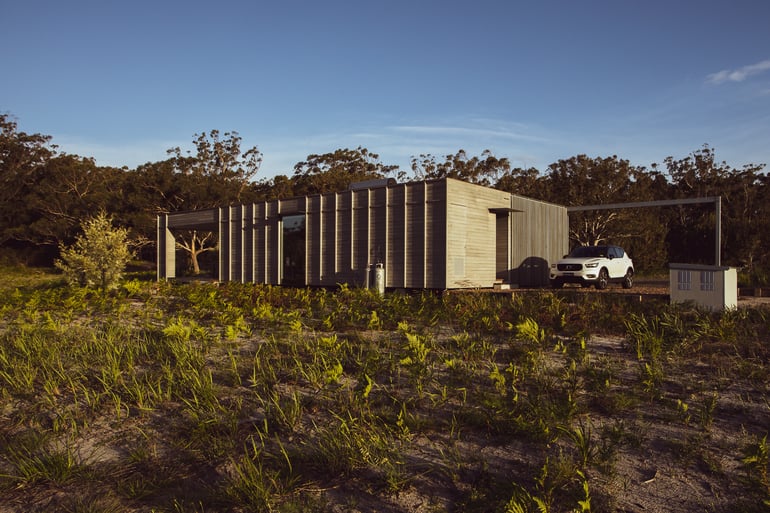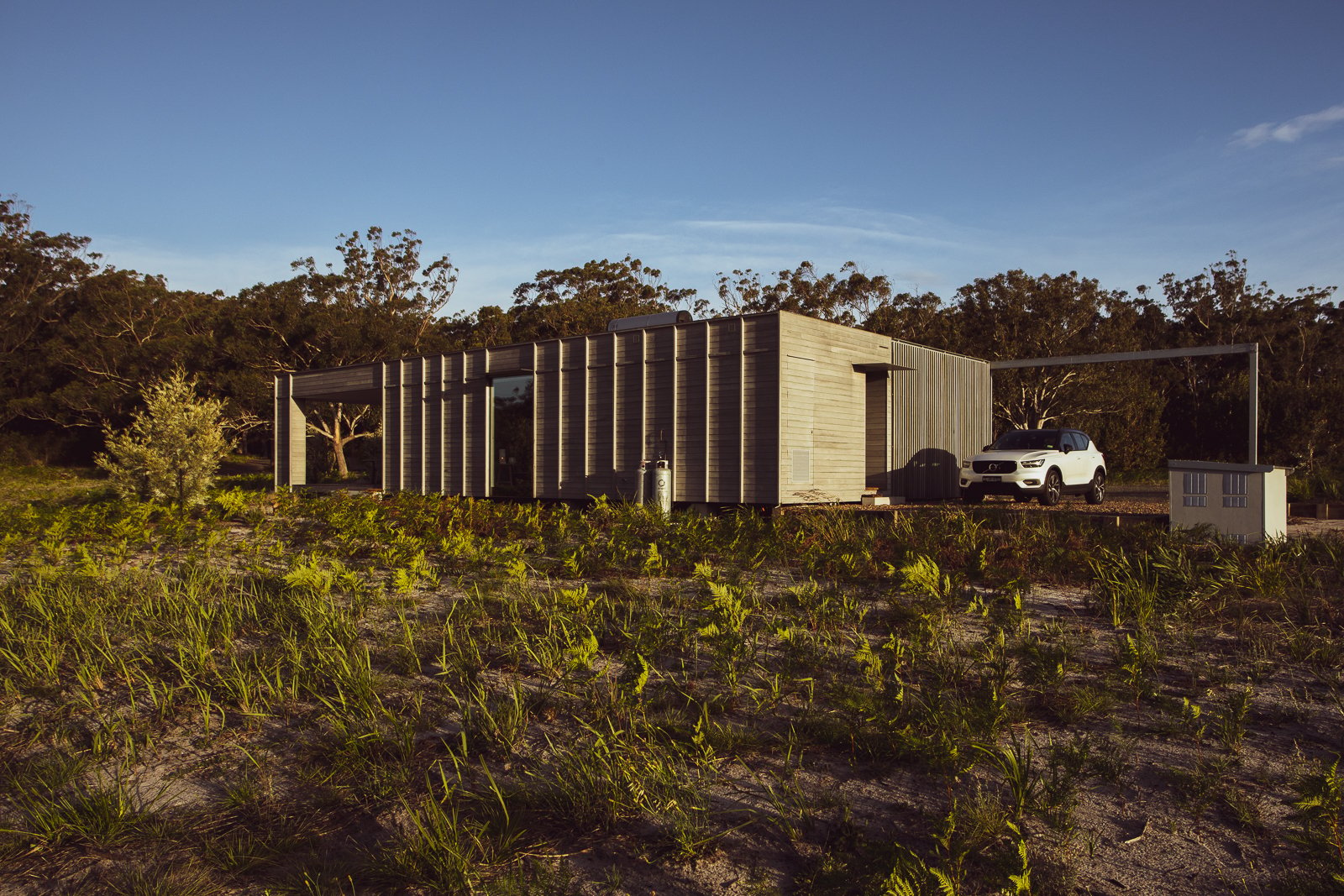 Courtyard House is available to book for $475 per night with a two night minimum at airbnb.com. To enquire about the build proceed to fabprefab.com.au.