In celebration of the 130th birthday of the Parisian landmark, the second-level Jules Verne restaurant inside the Eiffel Tower has undergone a complete makeover as new chefs Frédéric Anton and Thierry Marx try to make their mark on the revamped establishment.
Inspired by the author of Around the World in Eighty Days and Twenty Thousand Leagues Under the Sea, the restaurant – which is 140 feet above the ground – has been completely overhauled by architect and interior designer Aline Asmar d'Amman, founder of Culture In Architecture.
Fusing timeless French elegance with contemporary design, the restaurant offers spectacular views of Paris in a warm and light-filled setting.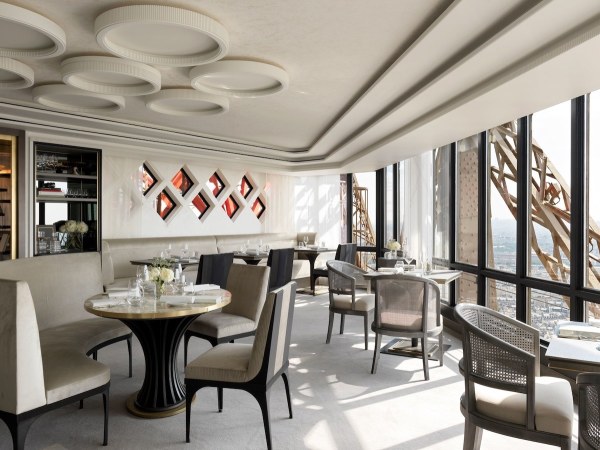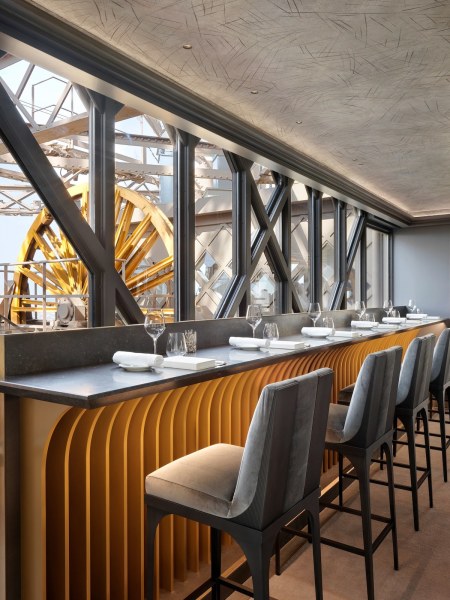 Staying true to the industrial aesthetic of the tower, Asmar d'Amman highlights the metal framework of the Iron Lady and uses silver, blue and green, along with shades of grey to reflect the sky and river Seine that flows through Paris, with black, gold and silver accents highlighting the cobblestone streets below.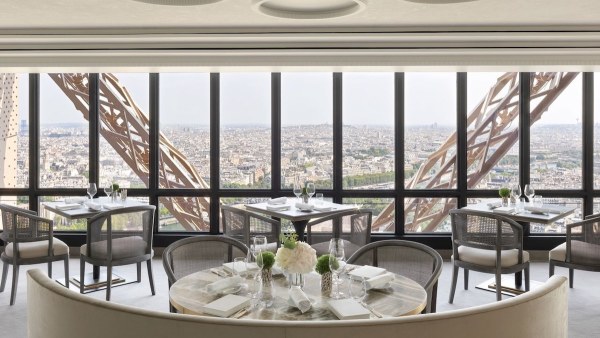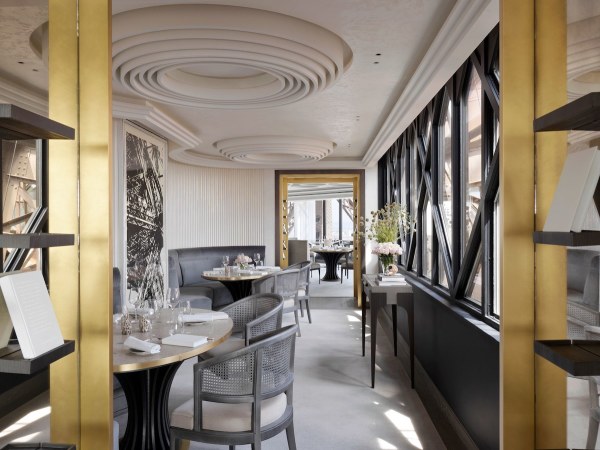 The restaurant itself is divided into three main spaces and features milky white and silvery grey velvet benches inspired by those once owned by Gustave Eiffel, the man who once lived in the tower's highest room.
Elsewhere there are French oak tabletops decorated with bronze candleholders, overhead lighting fixtures reminiscent of wheels and painted screens in tribute to fashion designer Jeanne Lanvin and artist Sonia Delaunay.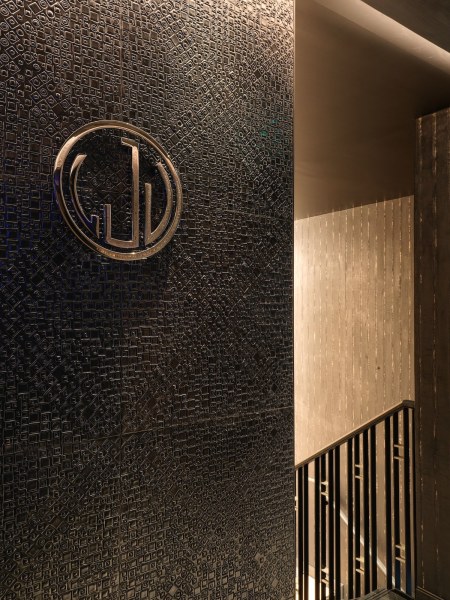 A counter space overlooks the inner workings of the tower, facing the yellow mechanical wheel, and is surrounded by vintage books and objects in a room with dark wood panels on the walls.
There's also a private saloon hidden under the restaurant, an invitation-only chef's table in the kitchen featuring contemporary artwork and an array of sculptures and artwork welcoming guests at the ground floor entrance.
Find out more information about the Jules Verne restaurant and menu by visiting restaurants-toureiffel.com.