The future of train travel looks bright. We're talking an all-glass exterior, golden hue kind of bright. That is, if the newly conceived luxury G Train is anything to go by, ambitiously dreamed up and sketched out by Paris-based designer Terry Gaugain – best known for superyachts like Steve Jobs' 626-foot Venus, the 492-foot Sailing Yacht B, and the 294-foot Sailing Yacht A.
Gaugain has designed this sleek, futuristic 14-car train for exclusive ownership, stating that "this would be for an owner who is crazy, but in a good way". And that description looks pretty bang on. Not only does this unique smart train include features only ever dreamed up in ambitious sci-fi films, if it is in fact built in the near future, it would reinvent how we look at rail travel in the same way historic trains like the Orient Express, Super Chief, and the Flying Scotsman have done before it.
"We tend to think about rail transportation only in terms of speed, moving lots of people from point A to point B in record time," said Gaugain. "But this 14-car-train would belong to a single owner. It's an alternative, very leisurely way to see the world, beyond the yacht and jet."
---
---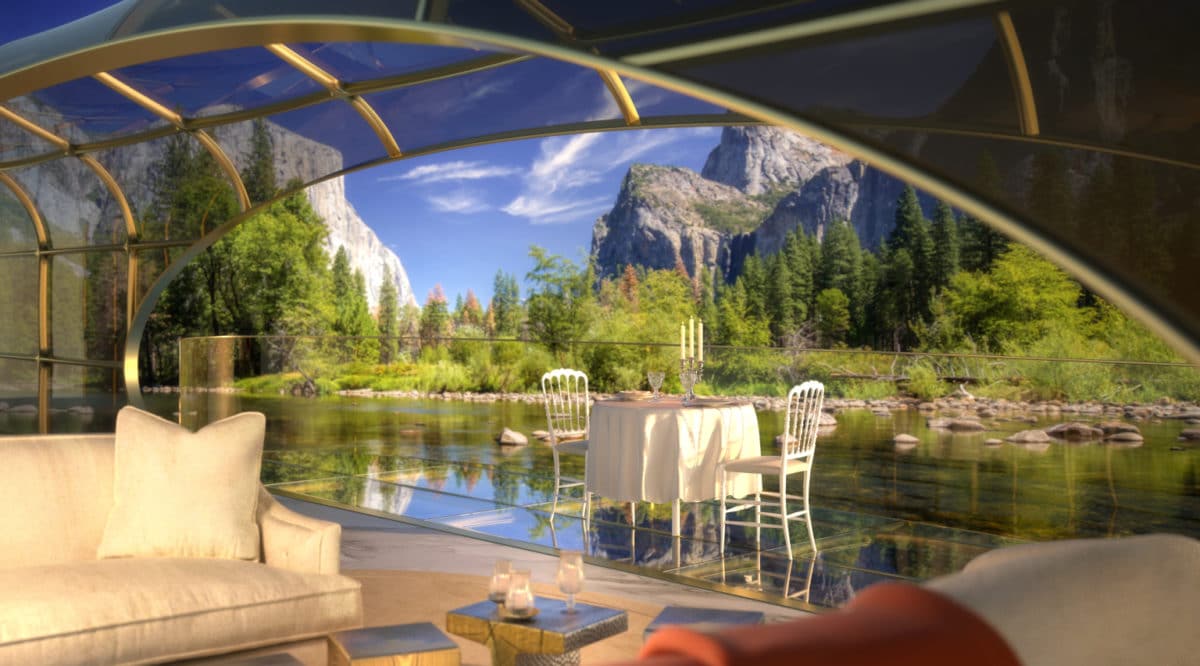 Far removed from his history of utilitarian design with sailboats and hotel interiors, it seems Gaugain's experience with creating superyacht ideas for billionaires has led him to take a more insular, privatised approach with railway travel. In his words, he views the G Train as the "last way to say something new about travel, while focusing on luxury and technology".
In our words, dude likes dreaming up cool, money-is-no-issue shit.
And cool shit this G Train is. The radical concept promises to be a landmark technical achievement. It's around 396 metres long with the entire body made from a high-tech glass that can shift from being entirely transparent, to opaque, to jet black. Apparently, this means the specific shimmer will give the train a golden hue while it travels along the tracks at 160 kilometres per hour.
This conceptual image below shows what the golden hue may look like when the train is travelling at full speed.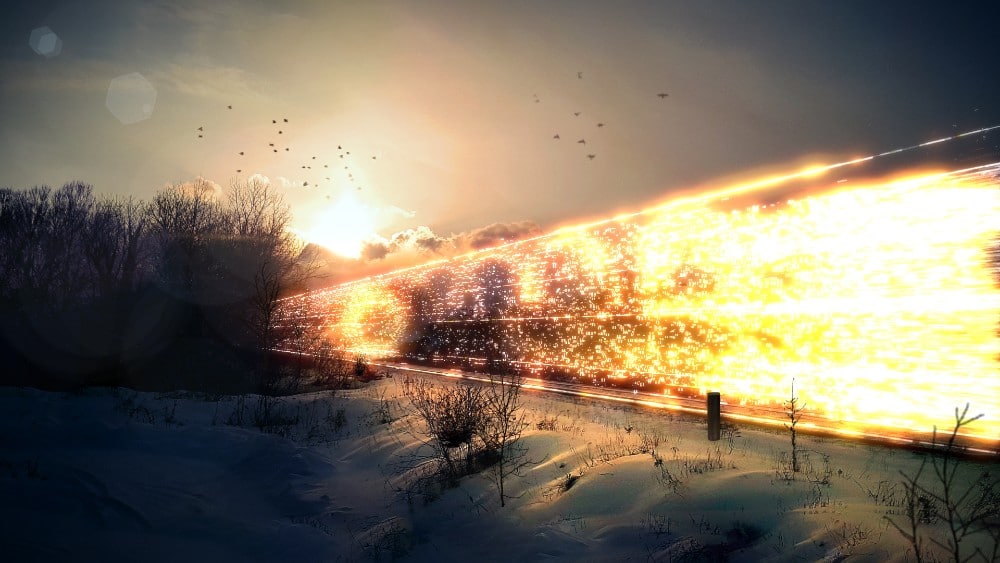 Because of the advanced glass, the train will be able to transform the interior according to whatever settings the owner so wishes, dialling in different shades of light and moods to completely change the way the inside looks. Apparently, a button will be used to fill the interior with different types of seasonal scenery.
"It might be winter outside, but the owner can suddenly be surrounded by a beautiful summer's day with flowers and meadows," said Gaugain, implying that the G train can essentially be seen as a stage which the owner can configure in various ways.
Because of the idea of single-person ownership, the G Train has been designed in a vastly different way to any traditional luxury train. Of the 14 cars that compromise the G Train, the front most cars will make up a large owner's suite, followed by 18 guest rooms, dedicated cars for a gym and a spa, a dining car, and recreation spaces for the train's guests, which will host everything from live concerts to small art exhibitions.
---
---
The last car will be a "toys chest" according to Gaugain, which will be reserved for the owner to stock all their cars, motorcycles, and off-road vehicles so that the train can be parked up at any given destination, with guests able to explore beyond the rails.
Coupled with the transformative design, it looks like some of the exterior will even be able to fan out with drop-down terraces that fold out onto the tracks.
Of course, ambitious designs are sometimes just that. Although Gaugain seems adamant that the train will be a reality, soon, for anyone with a large enough wallet. Whether that's Jeff Bezos, Elon Musk, Kanye West, or Steve Jobs is anyone's guess, but I imagine the eventual owner will likely keep their identity private.
Gaugain has spent three years assembling a crack team of high-profile talents to make the fantasy a reality. This includes Swiss custom train builder Stadler, French glass manufacturer Saint-Gobain, UK engineering firm Eskerley O'Callaghan, and various railway operations specialists.
"We have to ensure the feasibility of the project before we moved ahead," said the designer, who doesn't seem quite sure of where it will end up in the world. He states that the train can travel across Europe and Asia, just as easily as it can from Barcelona to Bejing, and through North America.
According to designs, the G Train will be valued at around US$350 million (AU$469.3 million).