David Chipperfield's Fayland House in South East England is a testament to architectural minimalism.
Completed in 2013 on a 50-acre plot of lush Chiltern hinterland, this radical take on an English country house has architects raving around the world.
And rightly so; the modern single-story three-bedroom home sits beautifully snug amongst the rolling English meadows, a striking image of contrast and contemporary culture. Organised in a continuous enfilade – a suite of rooms in linear array, with aligned doorways – the home flows cleanly around a central courtyard, maximising views of the surrounding countryside.
---
---
So it's no surprise this chalk brick modern masterpiece was named Architectural Review's 2015 house of the year.
'Quite extraordinary pains have been taken to achieve the optimum build quality. Propped on a steel structure, the roof slab was cast first followed by the floor. The abiding impression is therefore one of invitation to movement. It is a house where one lives on one's feet and takes pleasure in the constantly shifting relationship to the landscape beyond. '
We can't help but imagine myself kicking back amongst the serenity, enjoying a nice English cask ale and/or glass of highland single malt, though we may be worried we'd dirty the museum-esque clarity of the whole thing. See the video below. Could you live here?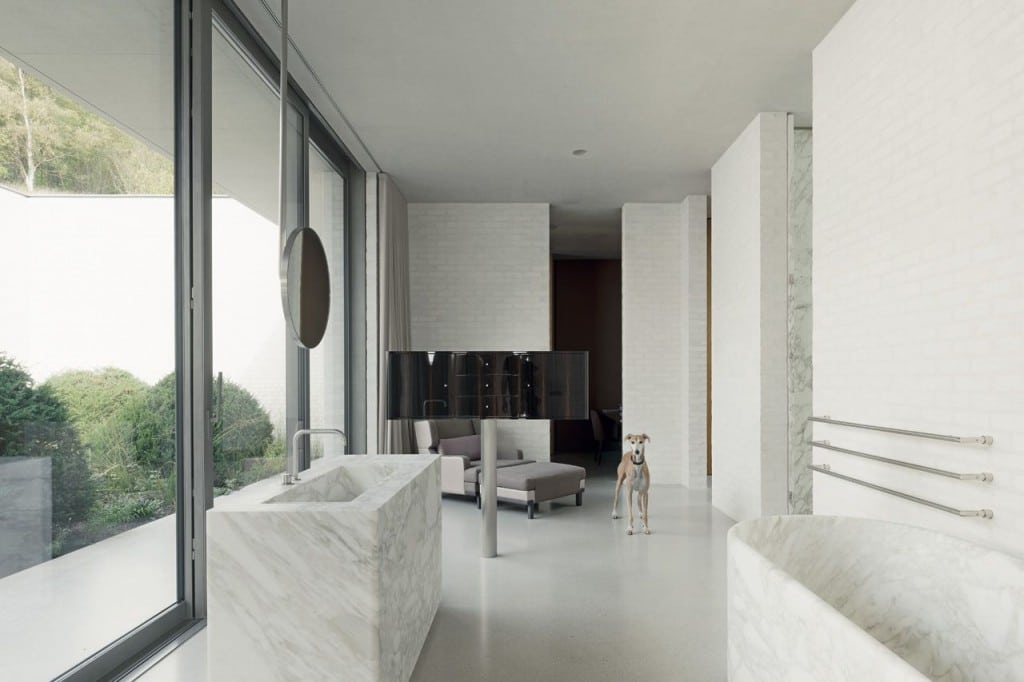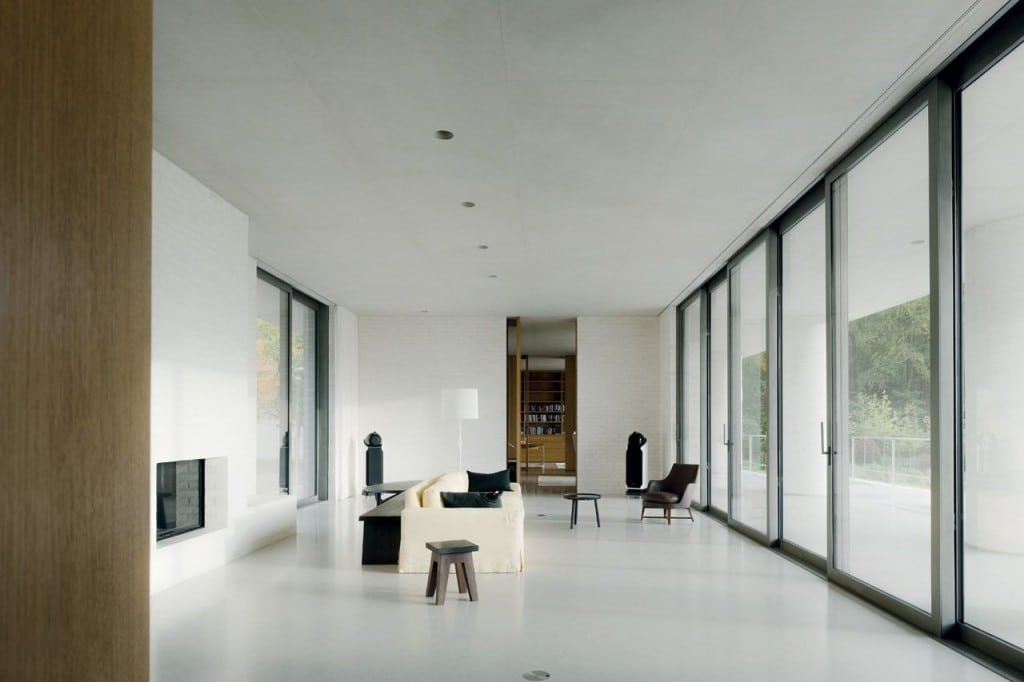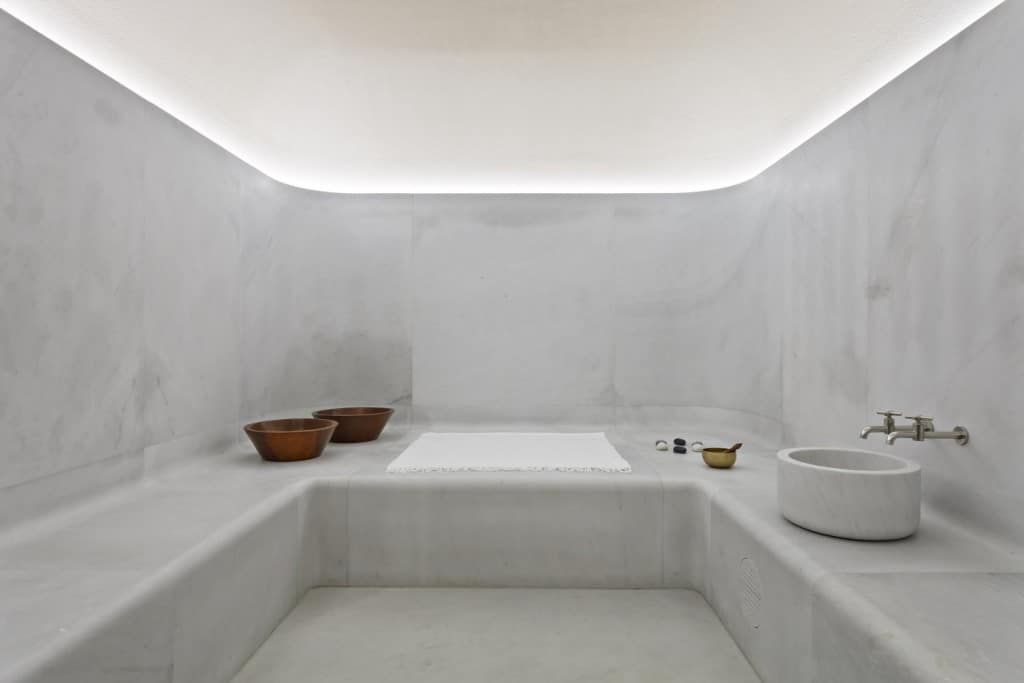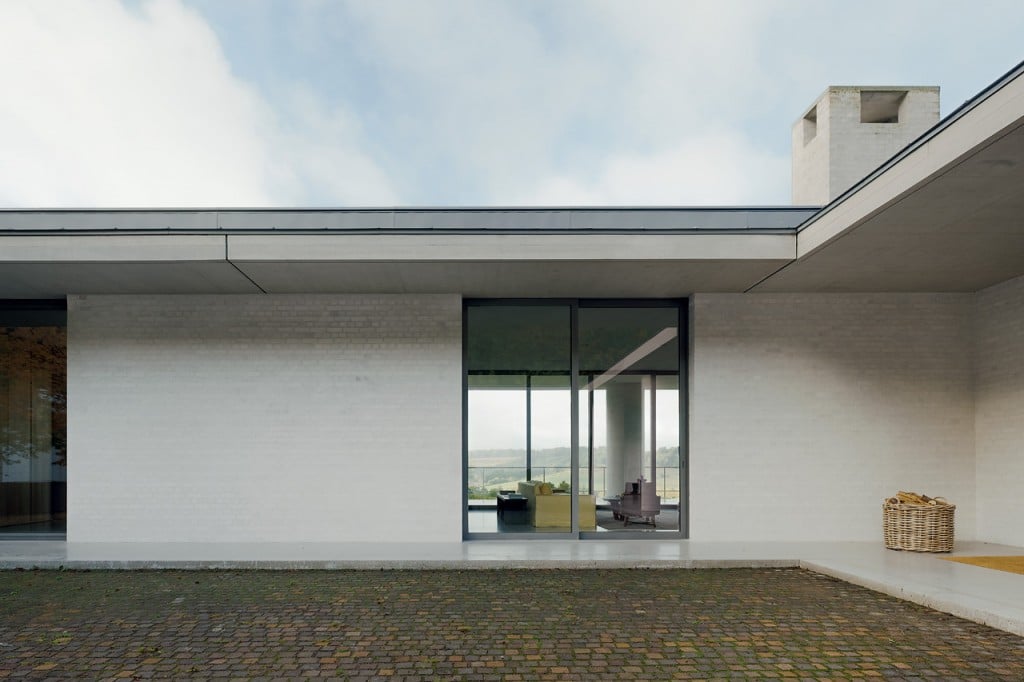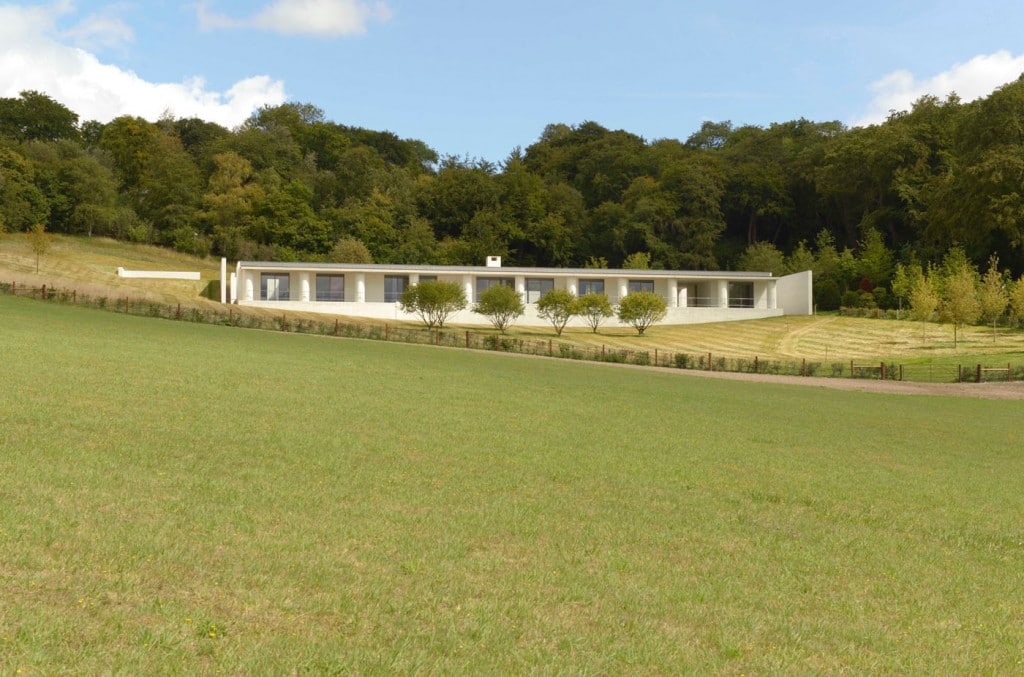 For more minimalistic rural glory similar to Fayland House in Australia, check out Dovecote house on the South Coast.