Itching to spend some Qantas Points while we're all still grounded? Why not bring business class home with a pair of Qantas A380 Skybeds – which will soon headline the crimson carrier's Points Auction, and could soon be the epic centrepiece of your own lounge room.
"Whilst travel remains the number one thing frequent flyers want to use their Qantas Points on once borders open up, we know that many are keen to use some points on unique, big-ticket items," says Qantas Loyalty CEO Olivia Wirth.
"Points Auction gives members the chance to bid on special experiences, and we expect these items to create a points bidding frenzy."
---
---
RELATED: Four Pillars & Qantas Launch A High-Flying Gin Collaboration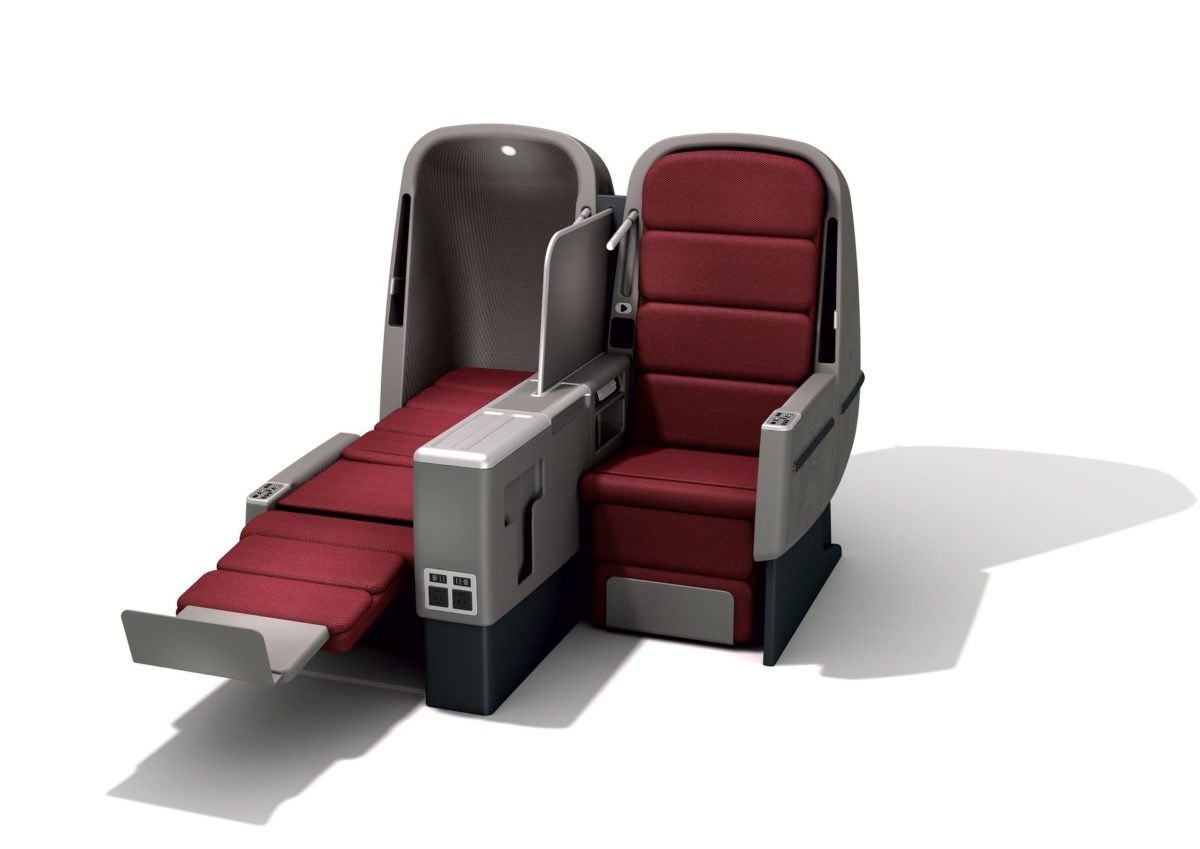 Although the Qantas A380 Business Class Skybeds come with a converter so you can hook it up to everyday electrical outputs, enabling full recline ability, the listing notes the built-in screens don't actually function outside of the plane without the inflight entertainment system. Yet another caveat is that there's no replacement of the Skybeds nor any parts should something go wrong.
Still, we can't think of a cooler aviation-themed gimmick to sit upon, throw back a few glasses of champagne, and stream whatever's queued up on your Netflix / Amazon / Binge accounts. Plus, if you're still looking for an excuse to the pull the trigger, it's worth noting Qantas will deliver your Thrones of Chill to the following (though not until October):
Adelaide
Brisbane
Sunshine Coast
Canberra
Darwin
Southern Highlands
Hobart
Launceston
Melbourne
Newcastle
Central Coast
Nowra
Wollongong
Perth
Sydney
The Qantas Points Auction event will be hosted online, taking place from August 2nd (this coming Monday) and concluding within five days thereafter. New items will be up for grabs each day from 8 AM to 9 PM – so keep an eye out for some goodies. As for the the Qantas A380 Business Class Skybeds, bidding will start at 350,000 points.