We'll deal you the bad news straight up. 'The Farm' Gerringong isn't available for rent so you can file away the epic bachelor party ideas you may have upon viewing the images below.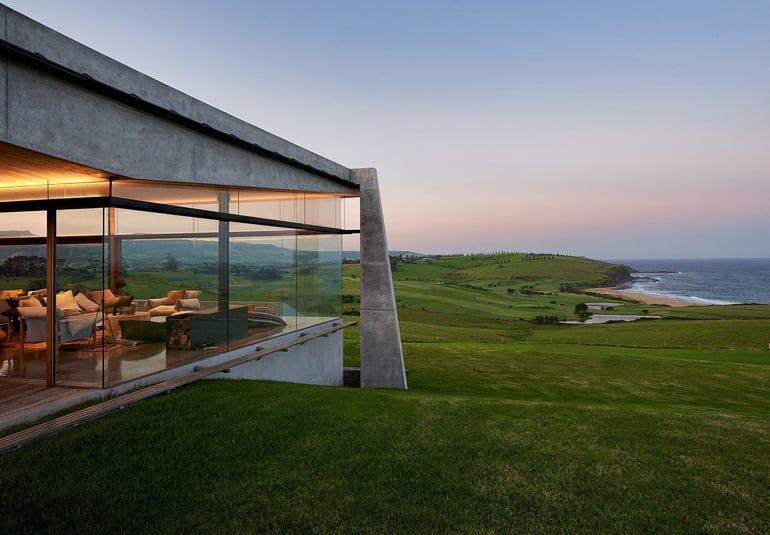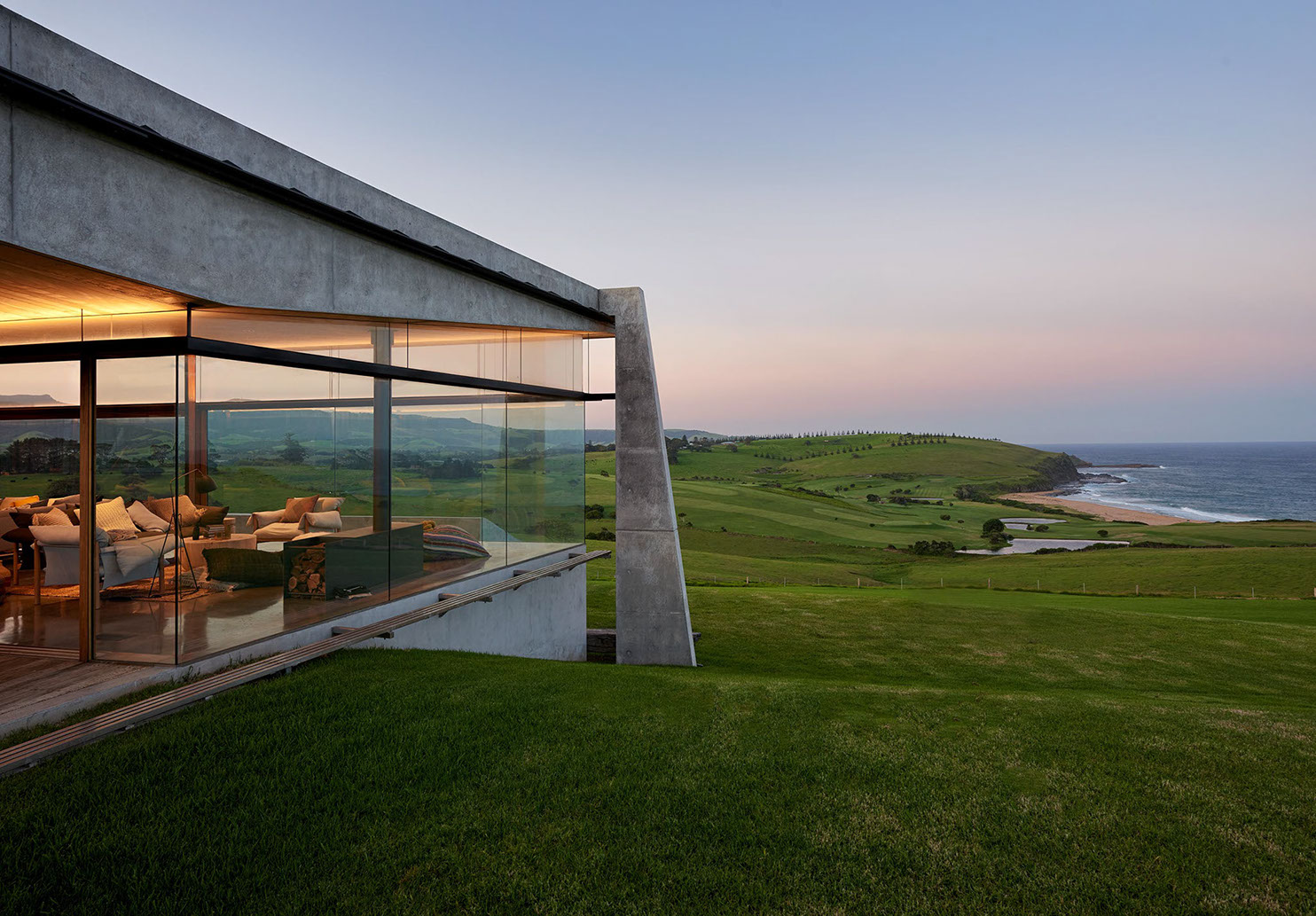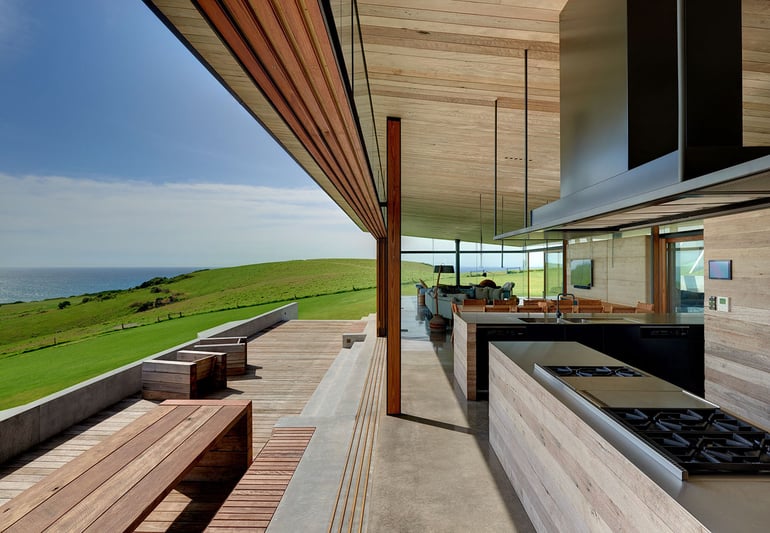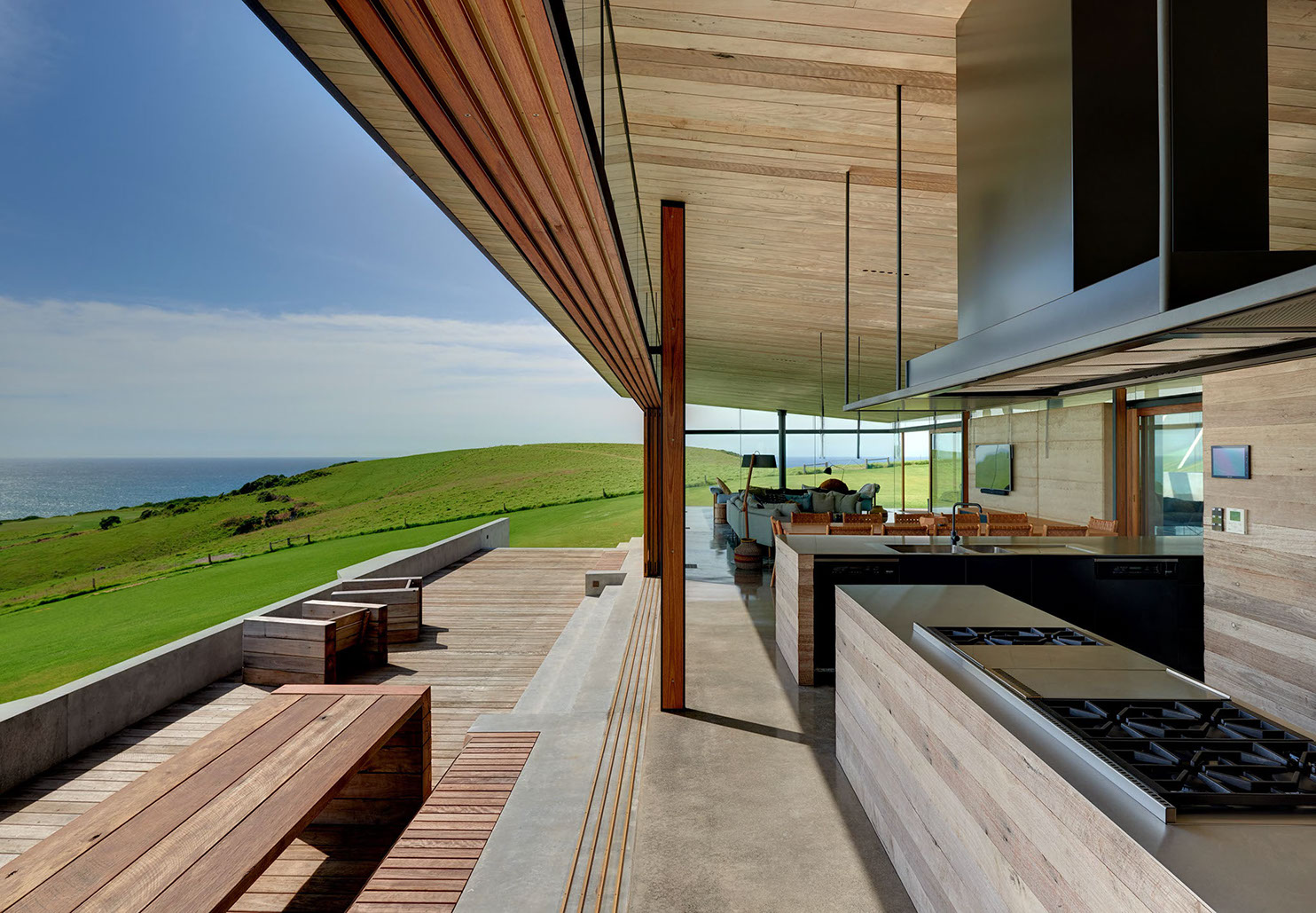 Believe it or not, 'The Farm' Gerringong is a young couple's unbelievable holiday home designed by Fergus Scott Architects. Perched on Australia's New South Wales South Coast ridgeline, amongst a sweeping landscape of lush, European-esque rolling hills, the property meets an end on dramatic cliffs and its views are dotted with gorgeous yellow-sand beaches. The structure offers total immersion in these beautiful surroundings, while designed specifically to brace occupants from the harsh weather such a location is exposed to on the ridgeline.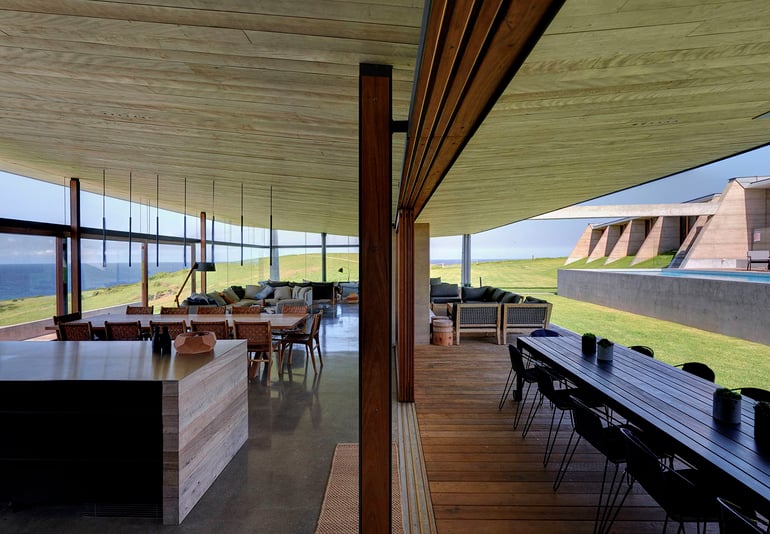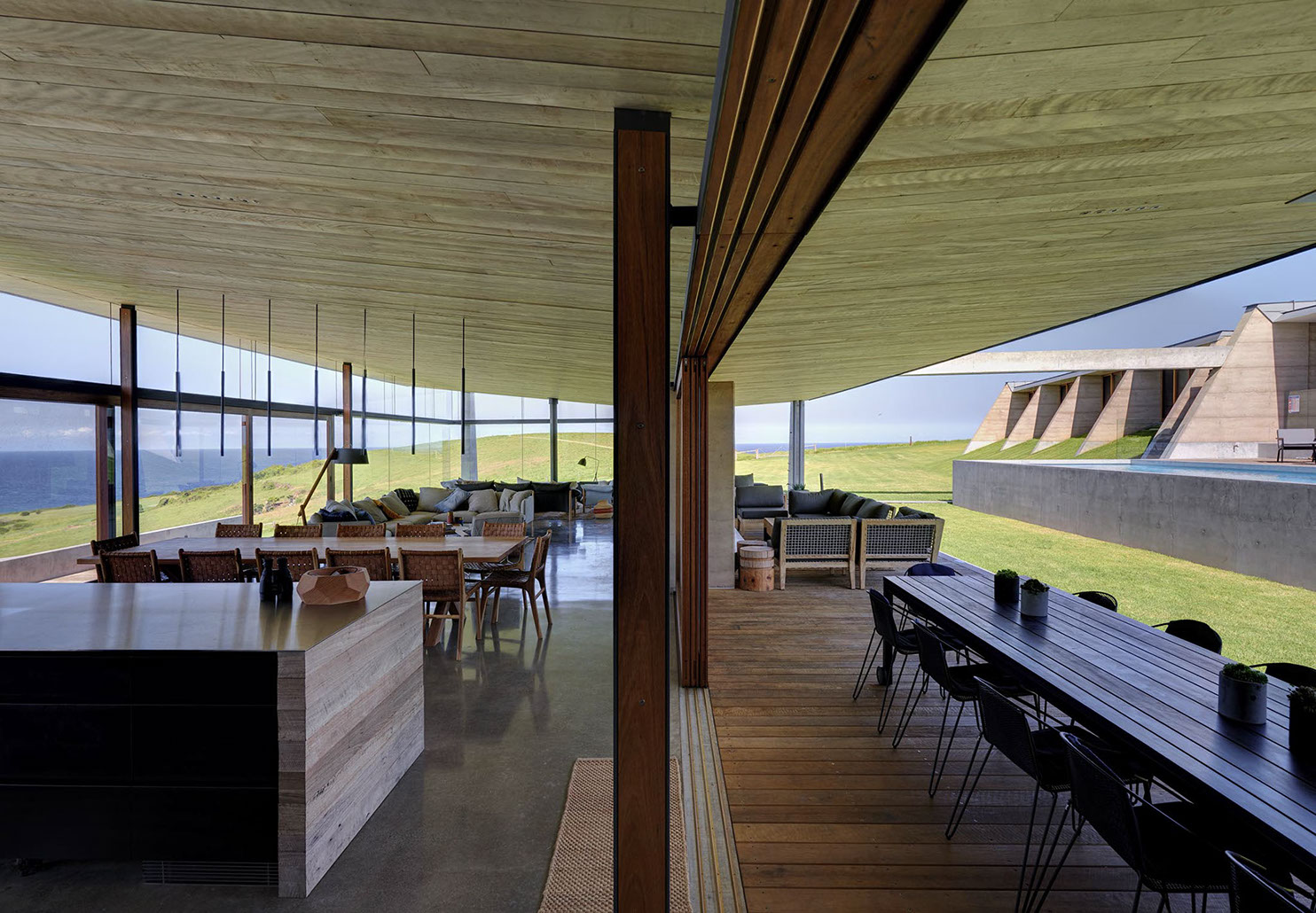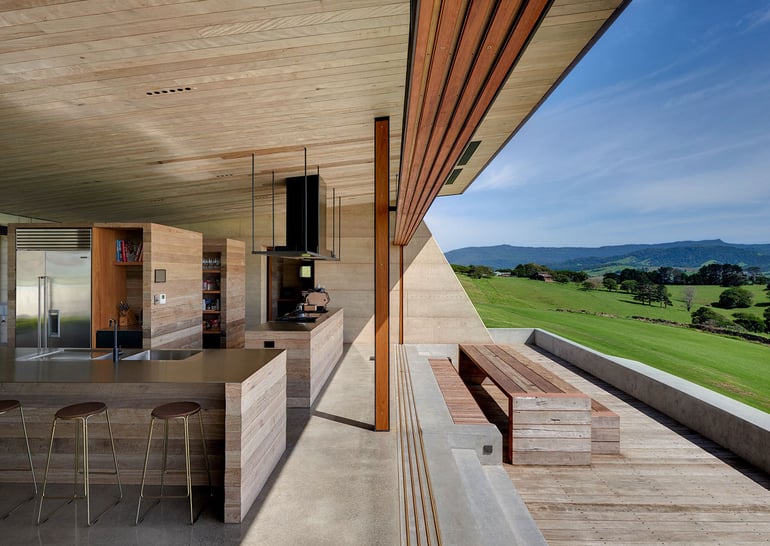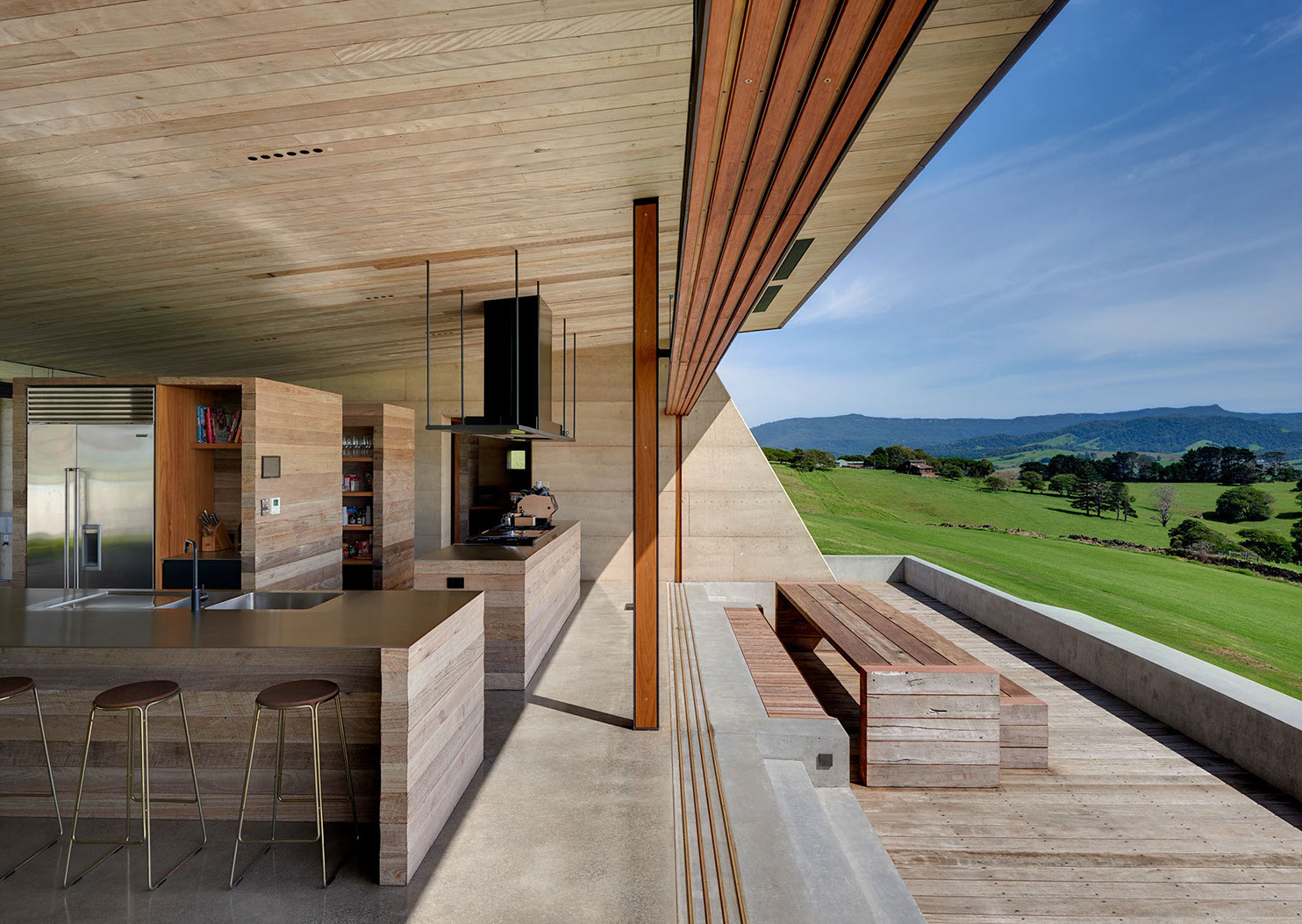 The client, Fergus explains, wished for a uniquely large yet domestically scaled home that "didn't impose itself on the site but was integrated with it" in the style of a "non-hierarchical and egalitarian accommodation."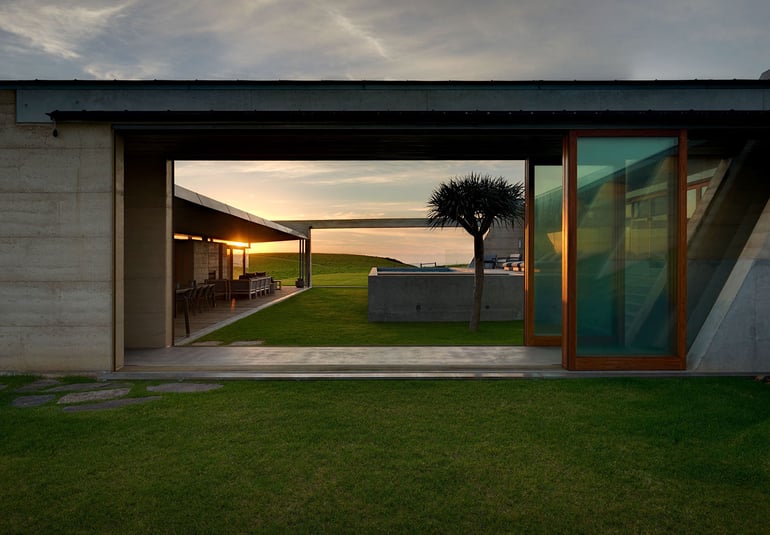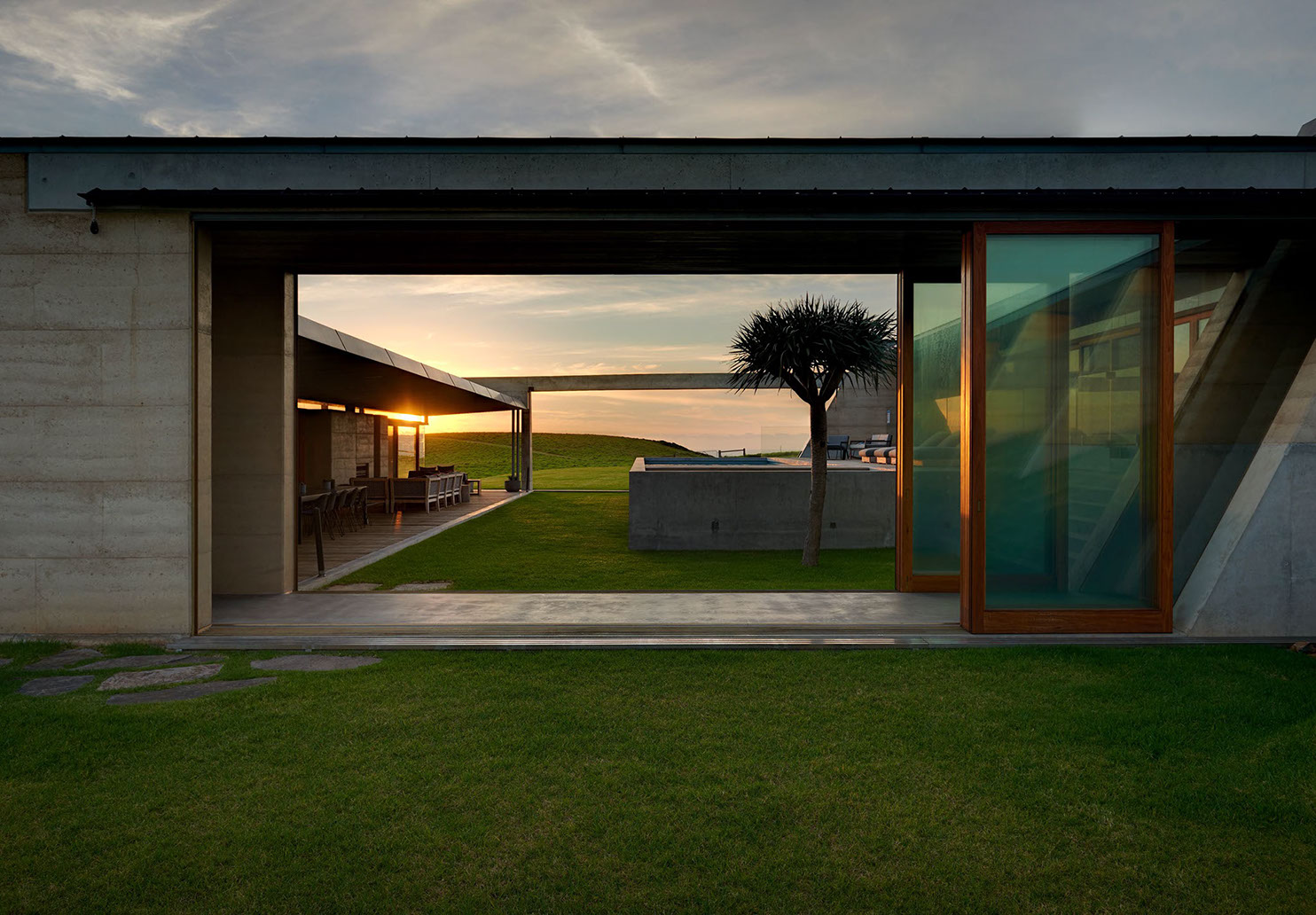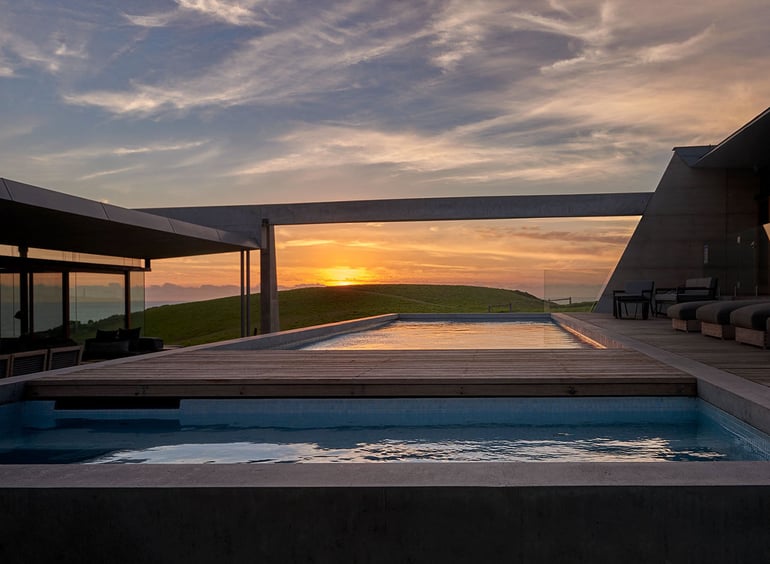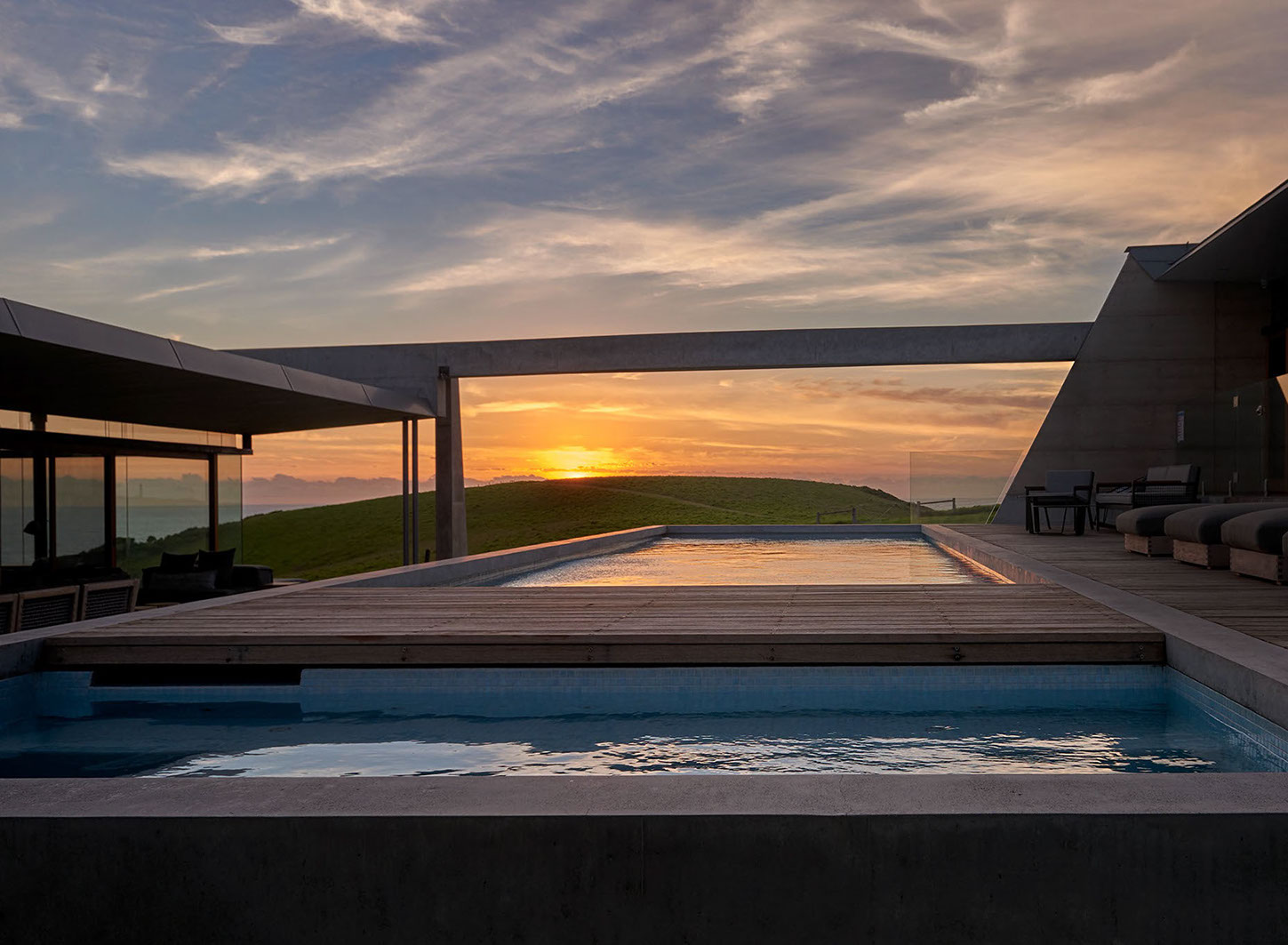 The space, requested to accommodate up to 30 guests comfortably, sits across single-story, blade-walled pavilions designed to reflect the powerful winds experienced on the coastline. Inside you'll find eight north-facing dwellings with ensuites, a lounge room and laundry are housed in two symmetrical private pavilions. On the lower level sits a glass-walled public pavilion, designed as the residence's communal gathering place. To the north, there's an expansive deck & viewing platform, a barbecue pit to its left, and courtyard and pool to the south.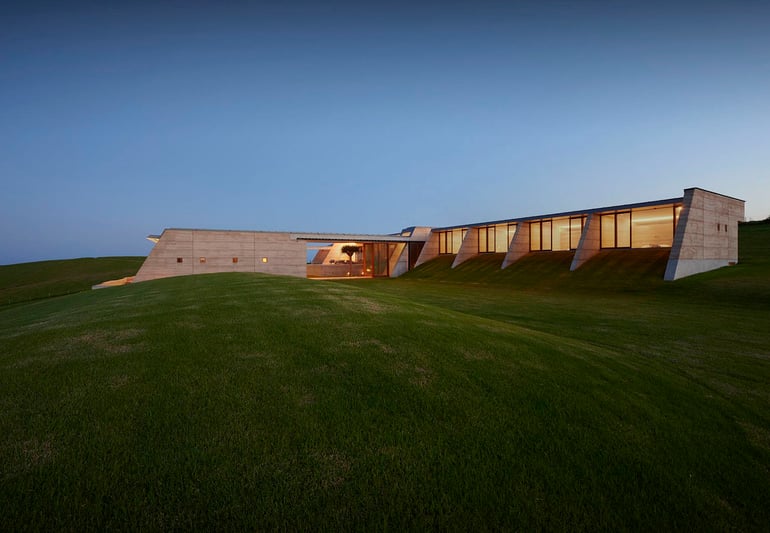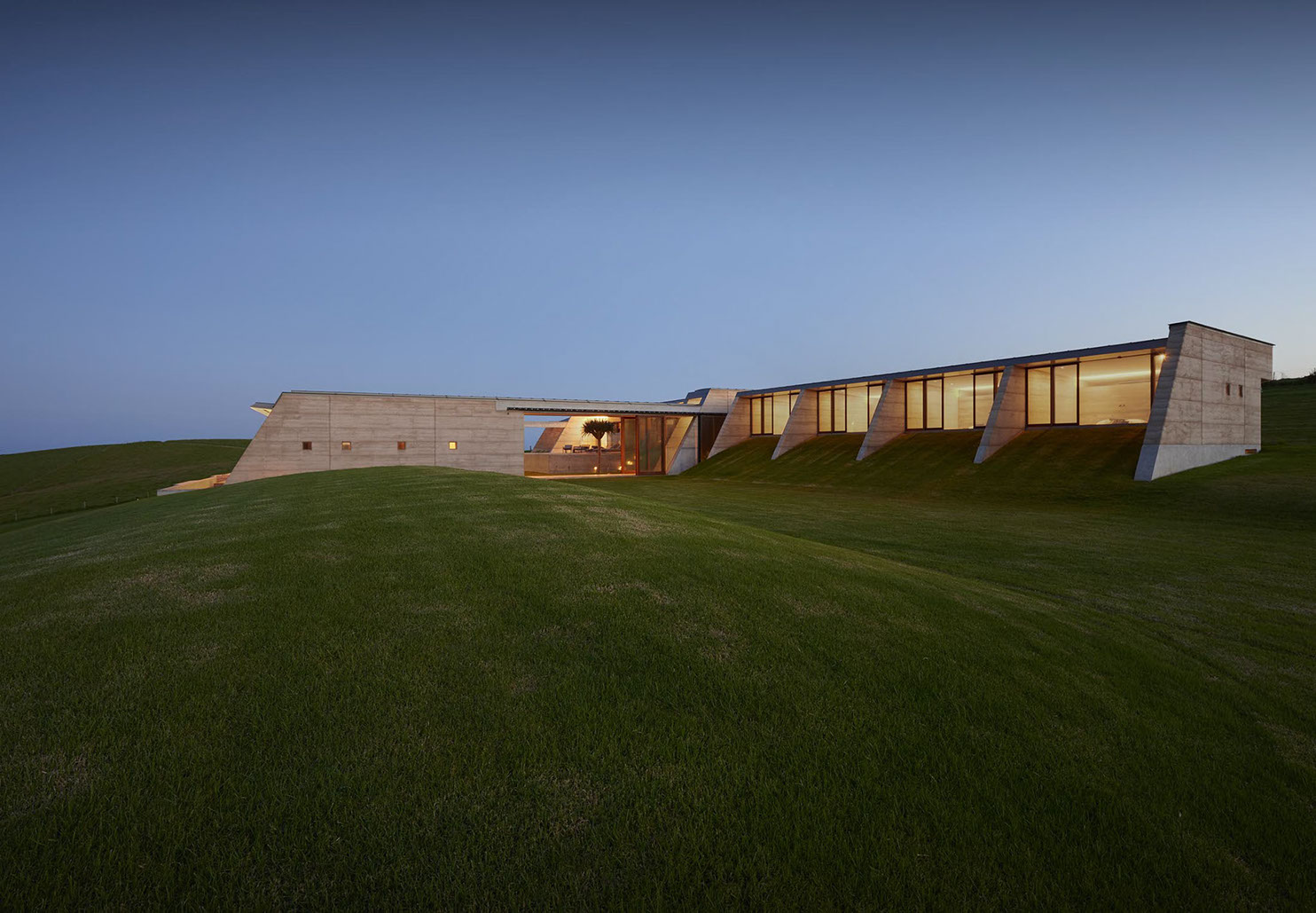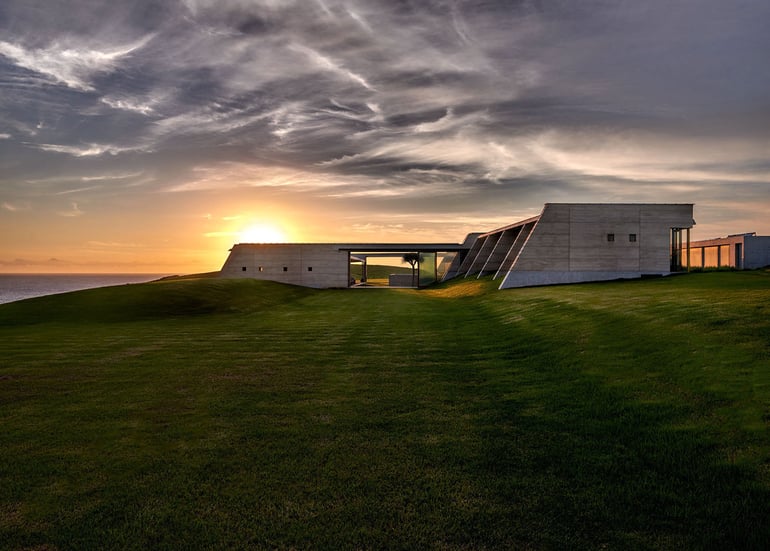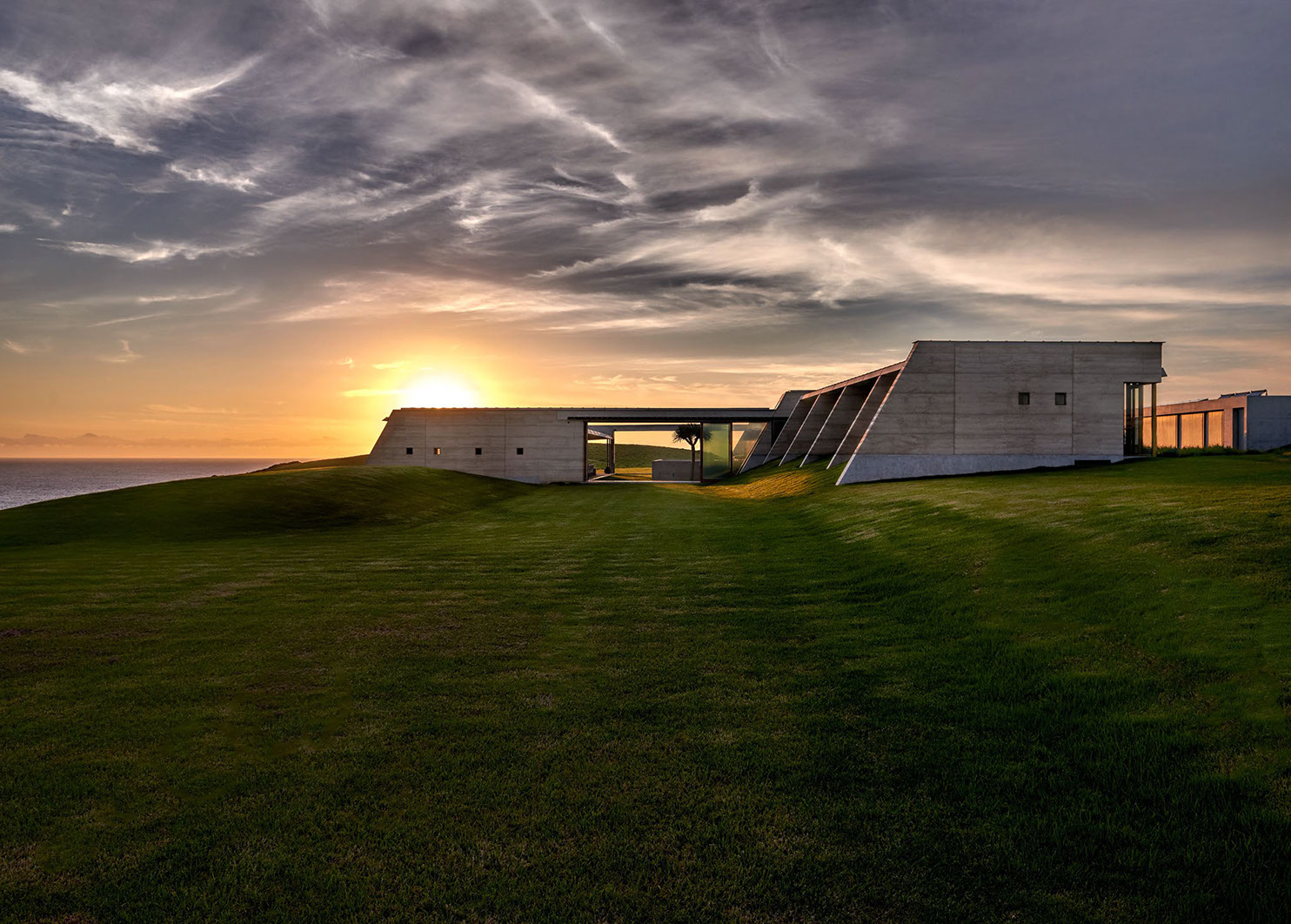 Check out our weekender guide to the Southern Highlands, Australia.
Images courtesy of Fergus Scott Architects.