Nestled in a dense forest region near Hamburg, Villa NEO is a breathtaking two-story home reminiscent of Frank Lloyd Wright's UNESCO Heritage-listed building, Fallingwater.
Designed by Querkopf Architekten the L-shaped abode is made from natural stone with floor-to-ceiling windows providing views of the lush green vegetation surrounding the property. This modern style villa features an open living space on the ground floor that includes a stylish kitchen and lounge room with gas fireplace.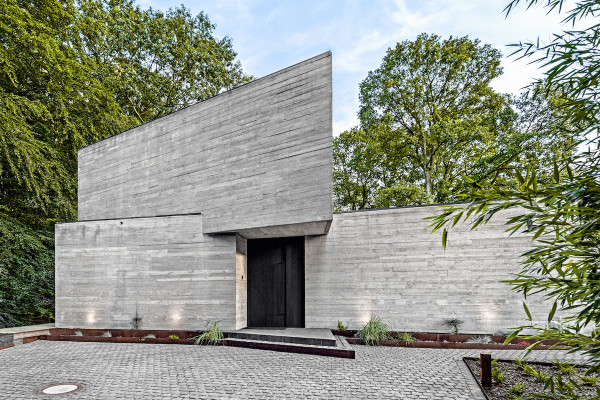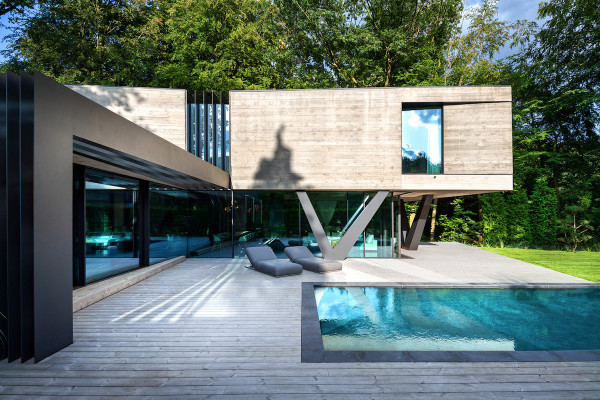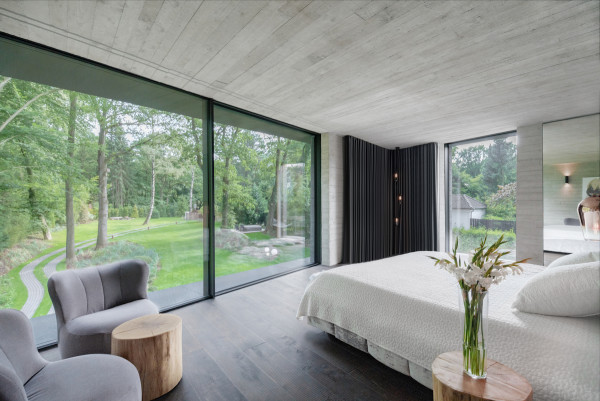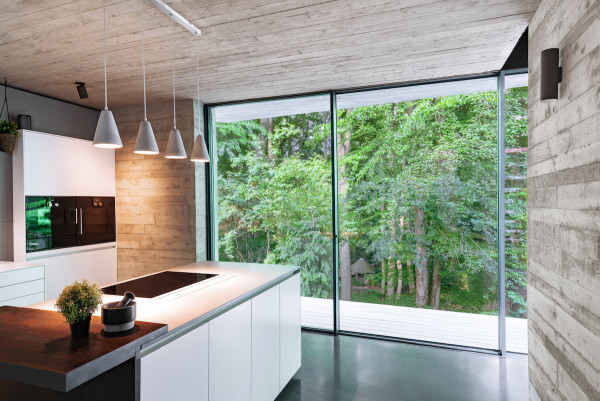 "Like a sculpture carved out of stone, the vision of a modern villa has come to reality. It abstracts and reinterprets classical rules: for an incomparable sense of living in the midst of nature," states Querkopt Achitekten's website.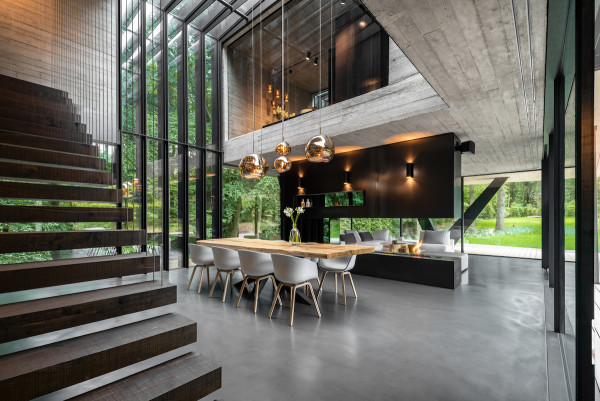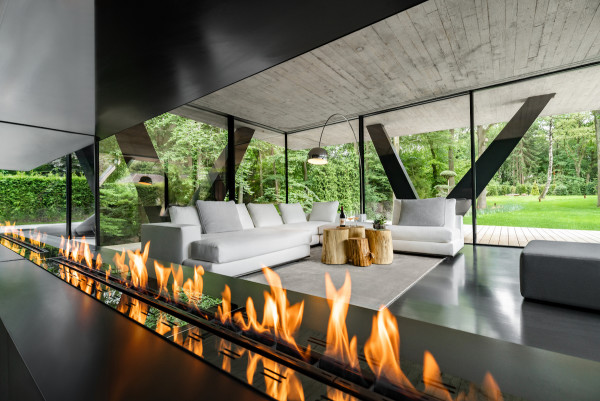 Sparsely furnished, each room is a mixture of stone, steel and wood, creating a natural feeling reflecting the surrounding environment. A wooden staircase and slats of steel that wrap around the middle of the house connect each level, with the master bedroom moderately furnished with a large ensuite.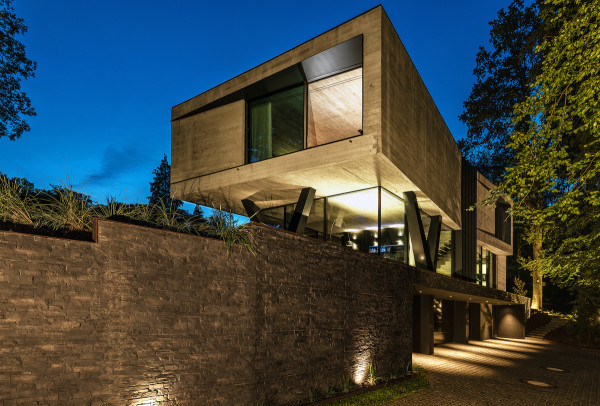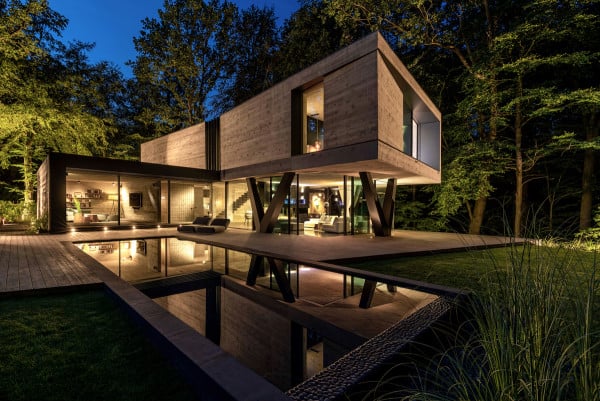 A four-car garage is hidden below ground while the outdoor entertaining area includes a swimming pool and decking space that integrates seamlessly with the sculpture-like design of the villa.
Enjoy a virtual tour of the home in video below.