"I've never met someone who stayed at Château de Saran," said a friendly cafe owner in Aÿ the day after our time with Möet & Chandon in Champagne, "Nobody can stay there."
It was right at that moment it dawned on me just how special the previous 24 hours had been.
Driving into Champagne from the gritty outskirts of Paris is a dream. Rolling hills covered in Pinot Noir & Chardonnay vines stretching as far as the eye can see. Stunning Chateaux scattered all over the place.
"I wonder if that's Saran," I catch myself thinking as we drive past Reims and onto Epernay.
I would have to wait a few more hours until seeing Saran in the flesh, because the first stop on our whirlwind tour of Champagne was lunch at the Möet & Chandon's Orangerie, just across the road from their Global HQ on Avenue de Champagne. In a region that lives and breathes Champagne, different maisons are literally metres from one another, but Möet still manages to stand out from the crowd with an imposing set of stunning buildings taking up a good portion of the Avenue.
During our picnic lunch in the stunning Orangerie, Möet's Chargee' d'Accueil Maison Ambassador, Lena Perrein, remarked that about 10 metres beneath us sat literally hundreds of millions of bottles of Champagne. Such is the brand's scale in the region that the Möet caves (cellars) beneath Epernay stretch for a staggering 28km, with the chalky soil regulating a 10-12°C temperature year-round. In short, not only is the region's terroir perfect for growing grapes, but also the perfect environment for Champagne to mature.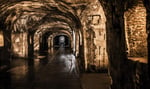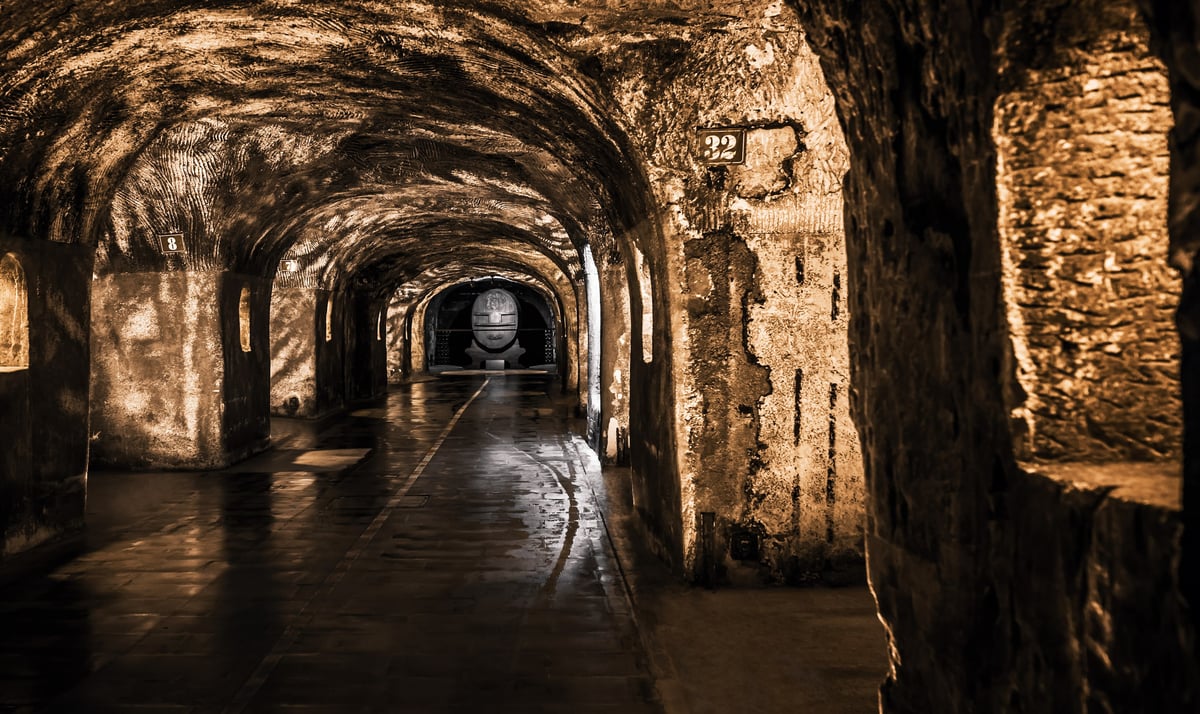 After lunch, it was time to cross the road to HQ and descend into the caves, and while the public is only privy to a small section of the tunnels, the scale is truly astonishing. Bottles upon bottles of Möet & Chandon (that's 'mow-et e chandon'… to clear it up once and for all) run the length of the caves literally as far as the eye can see in the dimly lit surroundings. Every nook and cranny filled with different selections of wine coded based on year bottled, picked, and cellared.
Being the biggest Champagne house certainly comes with its challenges, and with Möet responsible for some 10% of the region's 300 million bottle annual production, the team of 10 winemakers spend their days constantly tasting wines to ensure that every glass of Möet's Brut Imperial tastes exactly the same. There's no wonder that a bottle of the liquid gold is sold every single second.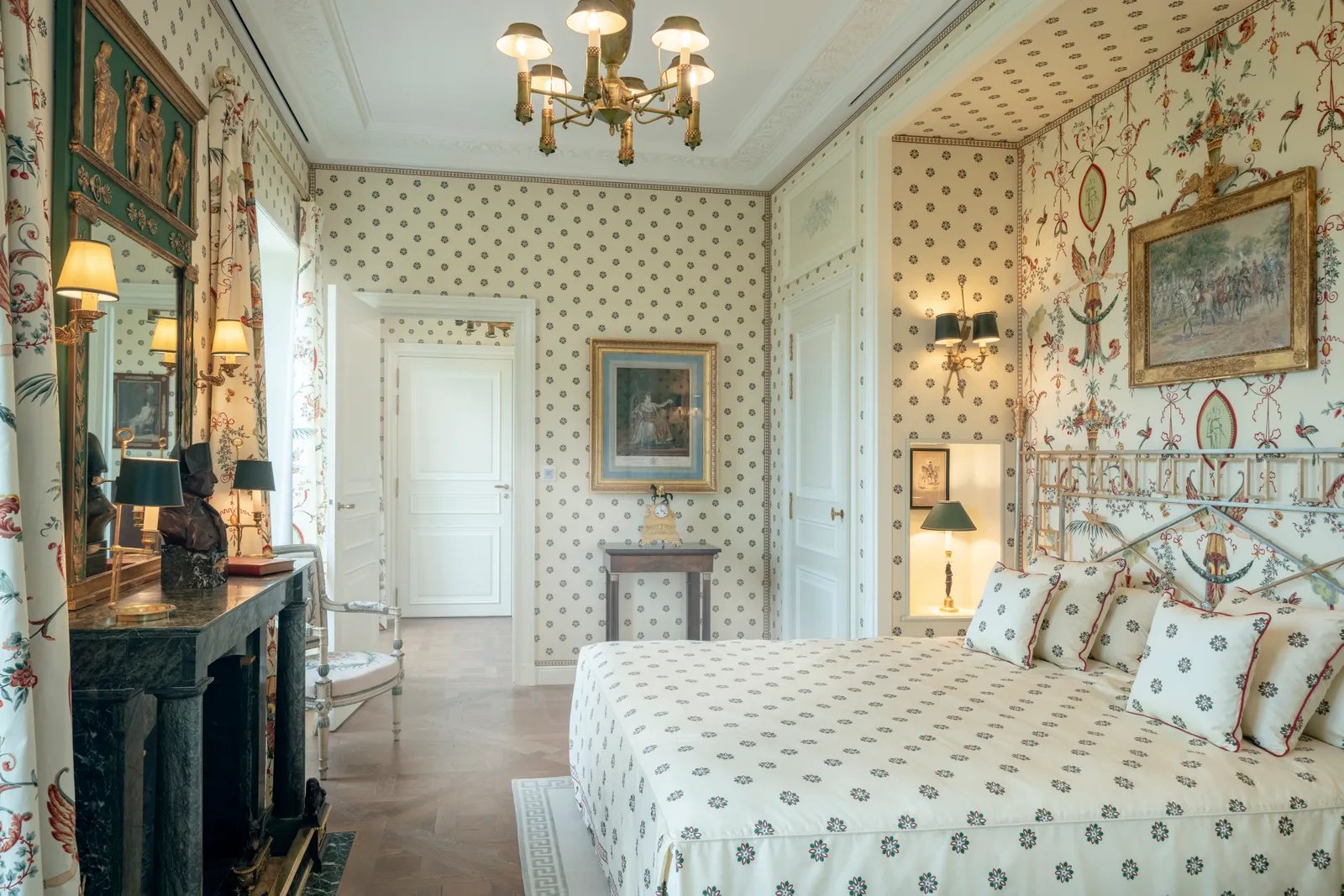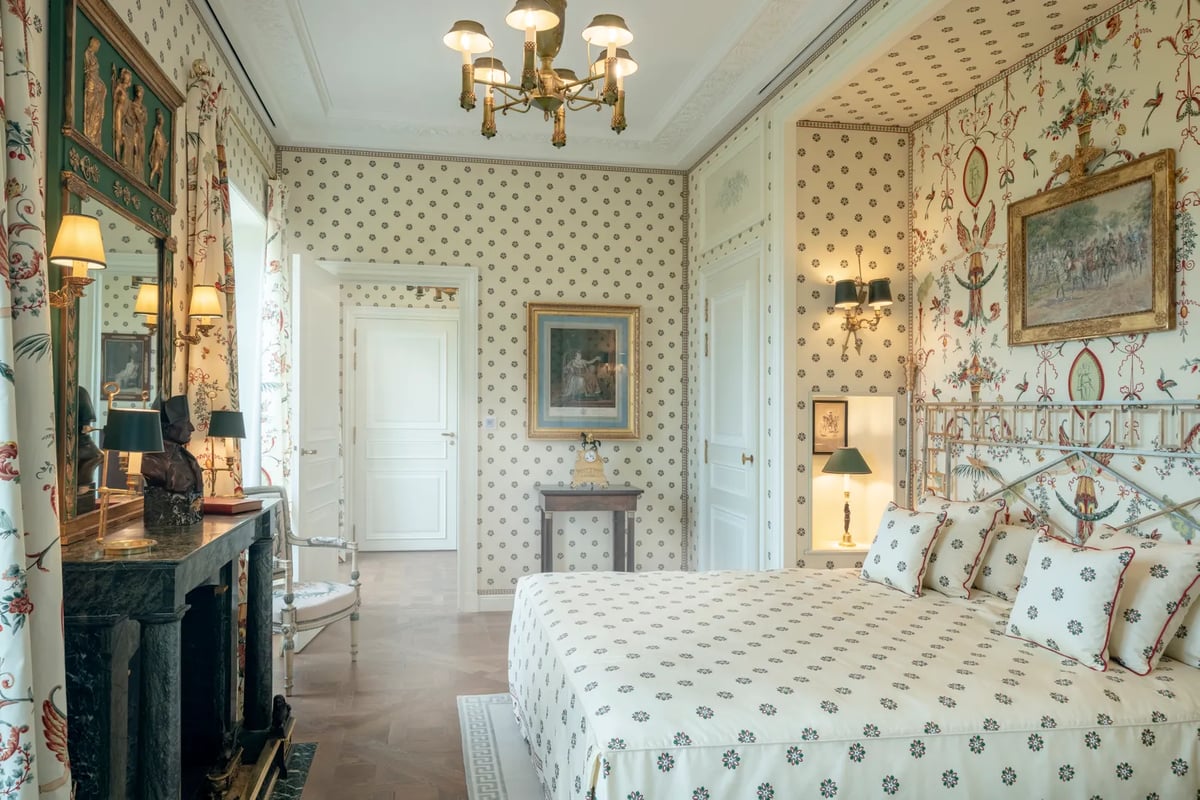 With a tour and tasting now complete, it was time to head to Château de Saran, located in Chouilly – just 15 minutes outside of Epernay. Built in 1801 as a hunting lodge by the grandson of Moet & Chandon's founder, the Chateau is a 12-bedroom invite-only masterpiece that simply has to be seen to be believed.
Meticulously renovated between 2017 and 2019, each of the 12 bedrooms is crafted around a different theme. While I stayed in the Imperial Suite (in reference to Napoleon – a close friend of Moet's founder, Jean-Rémy Moët), the chateau also houses the Christian Dior suite, the Roaring Twenties suite, and the Hollywood suite, amongst others.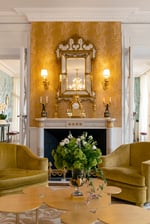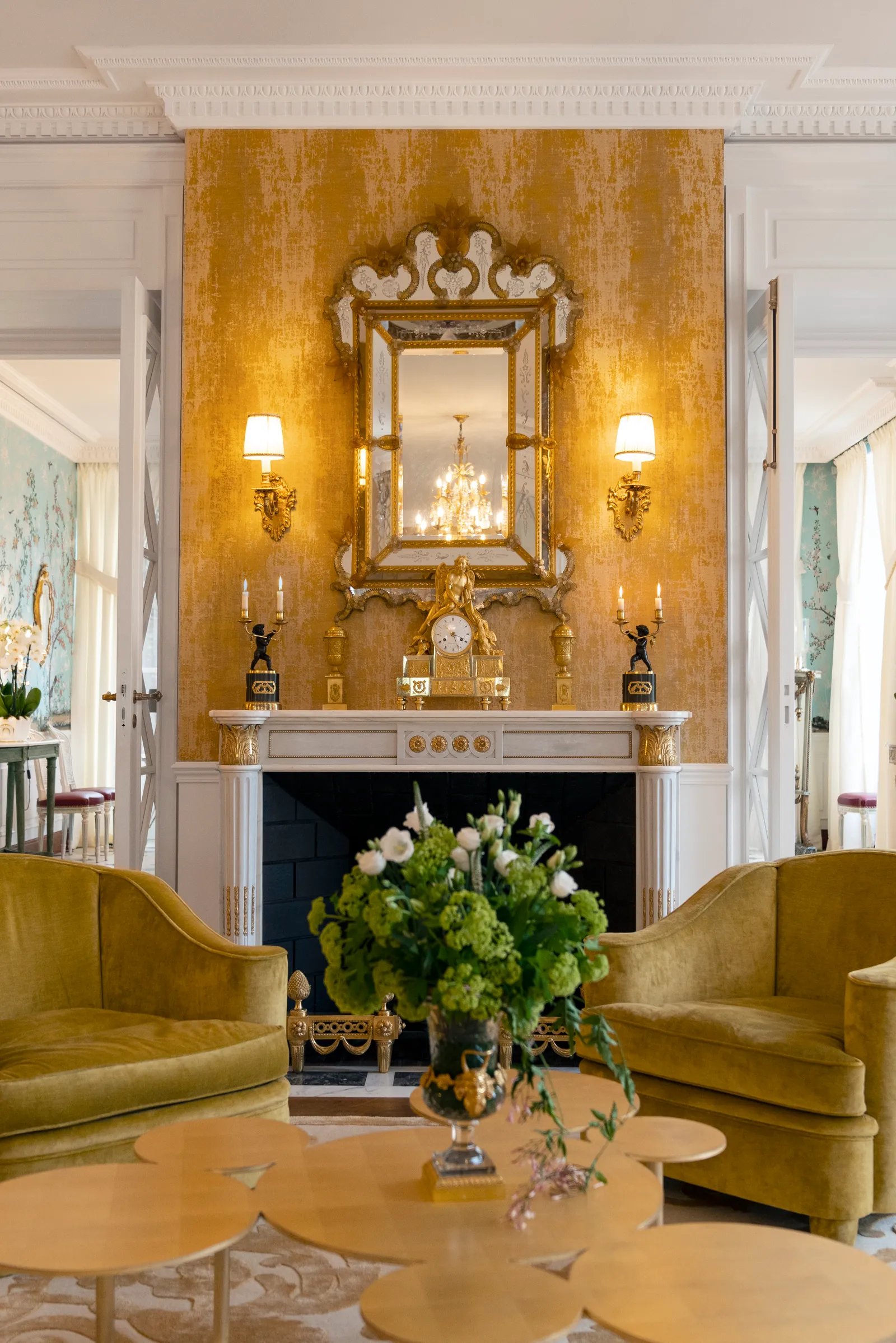 It's the perfect mix of history and modernity, at a level of quality you'd expect from the biggest Champagne house in the world. Set atop a hill, the Chateau gives visitors stunning vistas of Champagne from every corner of the property – but none as impressive as the views from the maison's (cork shaped of course) hot-air balloon which takes guests up above the tree line for spectacular 360-degree views of the region.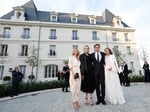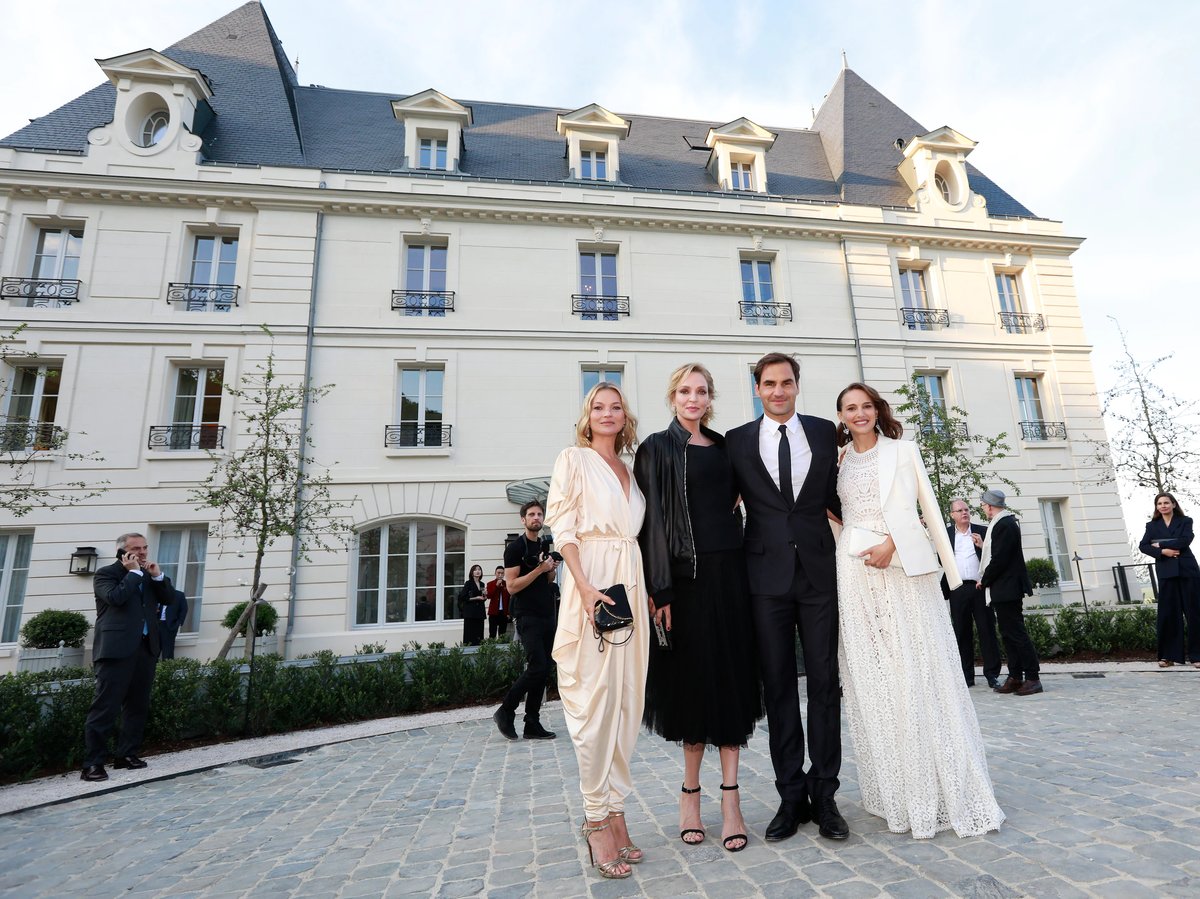 Speaking of guests, unless you're a prolific champagne buyer, a close chum of Bernard Arnault, or an A-lister (Jay-Z, Roger Federer, and Natalie Portman have all stayed recently), you're going to be hard pressed to spend a night at Chateau de Saran. It's invite only, reserved for Moet's most valued friends.
In many ways Moet & Chandon's private chateau is the architectural embodiment of the brand's bubbles. Sophisticated, inviting, and a whole lot of fun. If there's such a thing as Champagne heaven – Château de Saran is pretty close to what it must look like.