With Good Food month underway, Apple invited award-winning food photographer Christopher Pearce and select media to Bennelong, inside Sydney's Opera House for lunch and a crash course in iPhone photography from a pro.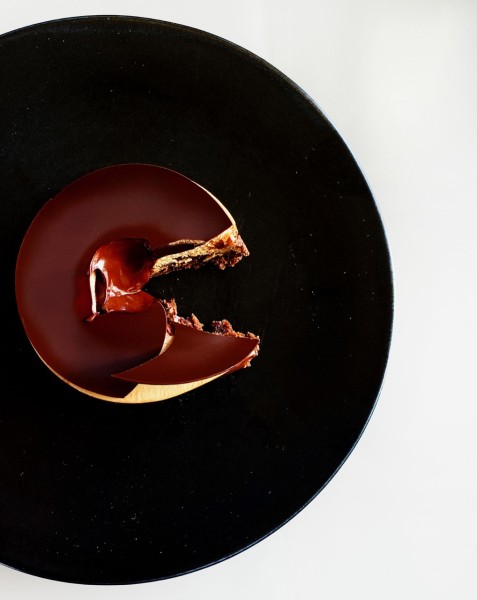 To complement a cracking menu and theatrical cocktails, Chris shared his top tips and tricks to transform food photos from amateur shots to stunning compositions using none other than the iPhone 11 Pro.
And if you're reading this thinking 'no one shoots professional images on iPhone', think again, with Chris having had a number of shots published in books, magazines and on magazine covers, taken on his iPhone.
---
---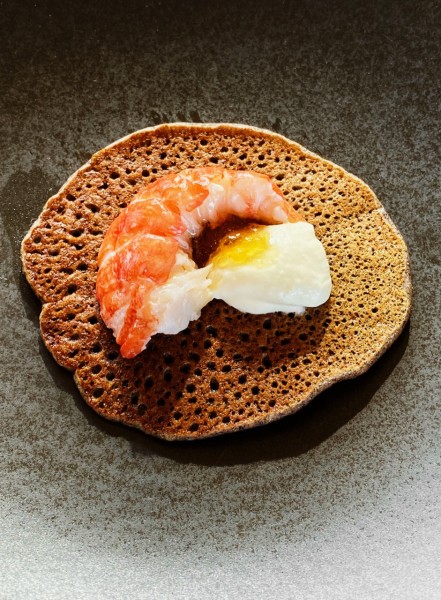 Here's what Chris had to say about getting the best shots out of your phone.
1. Lighting is the key to creating beautiful still life photos. If you can use one directional light source coming across or behind your dish it will give your food form and make it more interesting to the eye. You can use the sun, window light or a light in a restaurant. On iPhone 11 Pro, in low light, Night Mode turns on automatically allowing you to capture brighter images with natural colours and more detail, even in the darkest of restaurant environments.
2. Try capturing shots from different perspectives. Don't be afraid to stand up from the table and take the photo from overhead and photograph a flat lay. You will often get a more interesting graphic photo from above than from your seat. If you turn on the grid in your iPhone camera settings, it will indicate when your phone is completely level, to help you capture the perfect flat lay shot.
3. Look for elements of design! Highlighting a simple element of design when framing up your shot on the dining table can add an extra dimension of interest and elevate your shot. Look for the circles of a plate, a straight-line edge of a table or texture of a table cloth.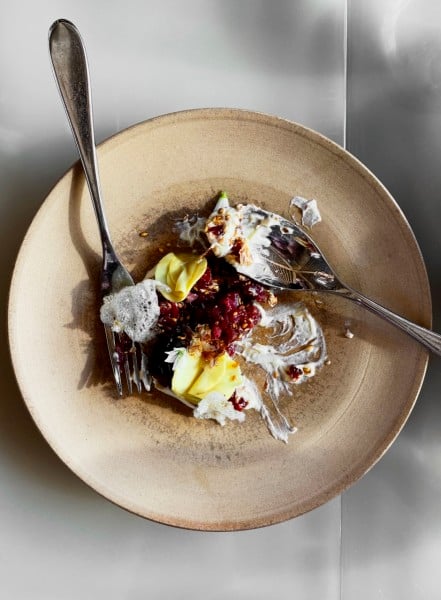 4. Experiment with different lenses and angles. On iPhone 11 Pro you can easily take advantage of the Ultra Wide, Wide and Telephoto lenses. Shoot up close with a Telephoto lens to highlight a detail or a standout feature of a dish or shoot with the Wide or Ultra-Wide lens to capture more in your shot to add context of where you are.
5. A half-eaten dish can create the most stunning shot. We've all been there, you get excited and dive straight into your meal before realising that you forgot to take a photo! Don't worry – taking photos after you have eaten some of your dish can look beautiful. It often feels less staged and looks more interesting.
6. Don't forget to think about video. If a dish or cocktail has a theatrical element to it, try taking a slo-mo to capture the drama.
---
---
Source some inspiration from Chris's IG account @christophernpearce.
Cop the iPhone 11 Pro at apple.com