New Balance is getting ready to commemorate their heritage runners with the release of the 237, modelled primarily off their wildly popular 327 silhouette. Sticking with the love of 1970s retro design, this fresh unisex pair looks to borrow a bit of steez from numerous New Balance kicks throughout history, reshaped with new dimensions, a refined outsole design, and a "trend-forward aesthetic".
New Balance is attempting to shift the discussion of retro-modern footwear with the imminent drop – the 237 positioned as the ideal balance between style and performance by drawing on numerous models from the past. The Comp 100, for example, has been used as inspiration for the outsole design, but the dimensions have been scaled up for a modern look. The upper nods to New Balance history with a hybrid of suede and nylon, while the oversized panelling has been shifted for an asymmetrical look.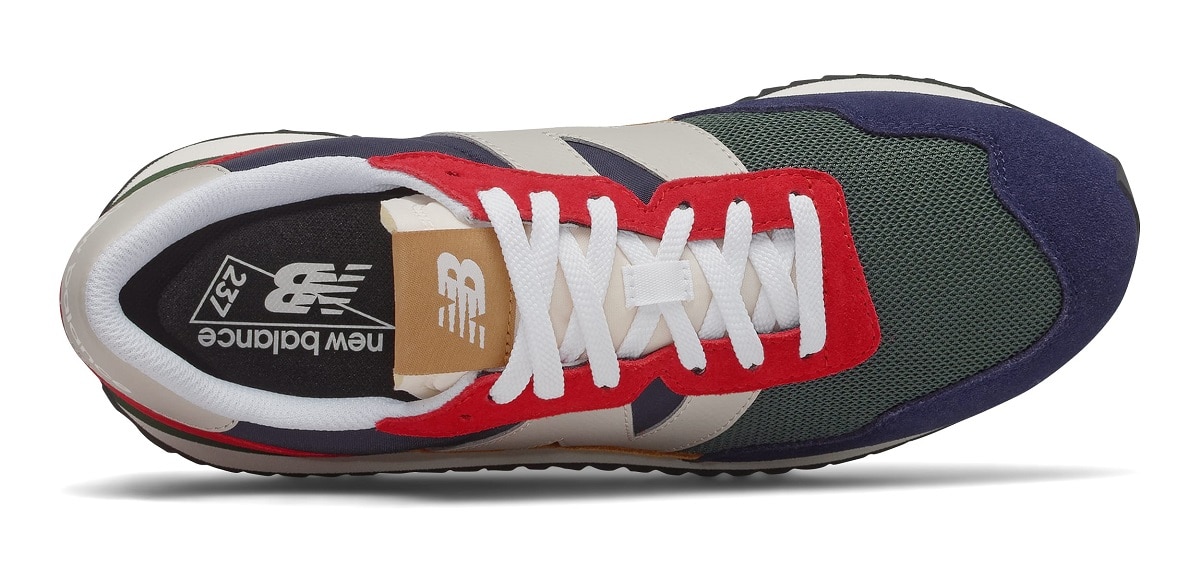 Key to the patchwork-like design is a new stitched and oversized 'N' logo, recalling the 327 to echo just how important nostalgia has been to the creation of this new franken-shoe.
---
---
237 designer Charlotte Lee describes the drop as a runner-inspired lifestyle shoe that can be "worn with anything".
"The design of the 237 consists of details from retro running models in our archive and twists them", she says. "The timeless design of the 237 has a prominent heritage 70s design visual while still delivering a versatile model".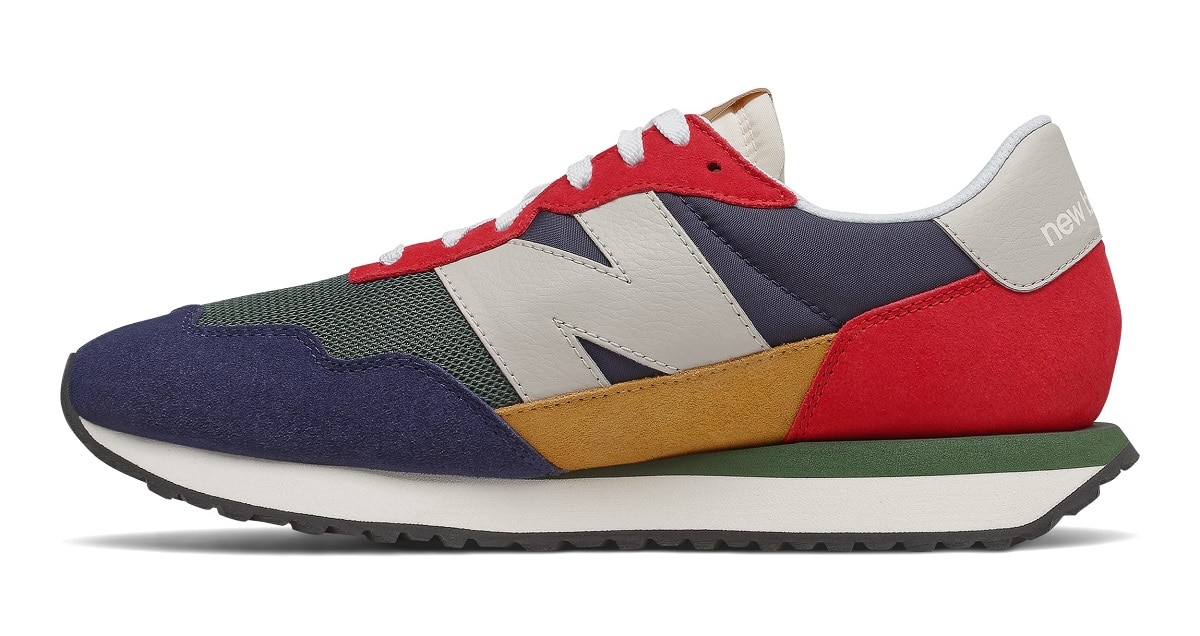 The 237 silhouette will see several styles released throughout the year. The first drop, a rather loud mix of dark navy, red, yellow, white and green, is scheduled for an Australian release this month, starting online and at Platypus Shoes from Saturday 6th February, and arriving at The ICONIC in March. Retail price will be $130.
If you're keen to grab a pair, click through to the link below and get ready for the Saturday drop.