What's a Bluetooth tracker? Tile, now a subsidiary of Life360, may have been the company to really popularise the category back in 2013, but now there are now several names in this increasingly competitive market. And most recently it seems Apple is trying to dominate the landscape for tracking lost items with the Apple AirTag. Whether you think of them as a key finder, smart tracker or just more broadly Bluetooth location trackers, it's not hard to see how these small Bluetooth devices, which can be affixed to just about any item you wish to track, could be potential game-changers. Especially for travellers.
In fact, there's been a significant uptick in interest in finding the best Bluetooth tracker considering even some of the world's best airlines have been losing luggage left, right and centre. Particularly over in Europe, where Australian travellers are constantly doing battle with airlines like Qantas trying to recover lost luggage that could be missing for days. And something like that ruins an entire trip.
Issues like this are only going to become more apparent now that travel is picking up post-covid.
---
---
It then makes sense to take it upon yourself to keep track of your belongings by utilising Bluetooth tracking technology. If even for just some peace of mind, knowing where your belongings are at all times is worth the investment. In which case, you'll want the best Bluetooth tracker for your individual needs and belongings. And the best for your situation is going to depend on a number of factors, including what kind of objects you're trying to track as well as essentials like battery life, range, network size and additional features like volume and separation notifications.
The global market for smart trackers is expected to grow into an US$807 million industry by 2025, according to French IT company ReportLinker. That's not really a surprise here, seeing as people are only just now becoming more aware of how useful and convenient having a Bluetooth tracker can be. As above, considering travel is picking up incredibly fast you're going to get more incidences of people losing things overseas such as keys, wallets and luggage. A Bluetooth tracker will help solve these issues.
Apple AirTag, Tile Tracker & Best Alternatives – Table Of Contents
---
Personal Bluetooth Tracker VS GPS Tracker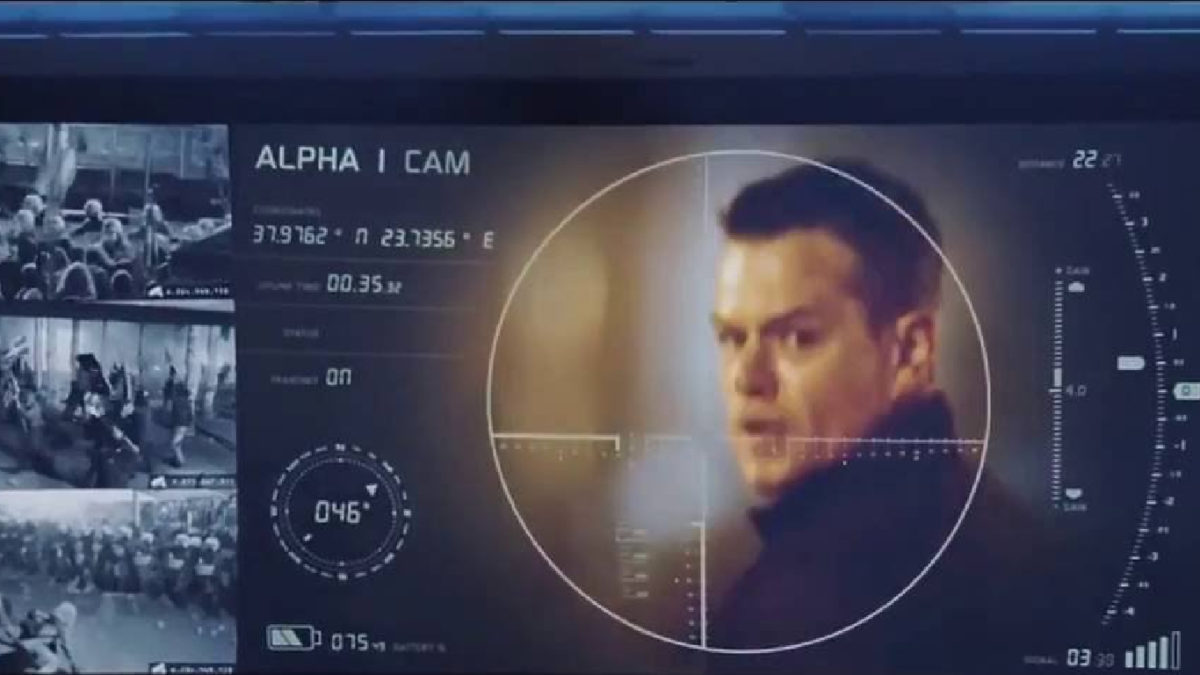 First thing's first. Let's get the whole confusion out of the way. Some are still referring to personal Bluetooth trackers as GPS trackers, but there are a few key differences between the two that one should be aware of.
The difference is simple, really. A Bluetooth tracker uses Bluetooth – Bluetooth Low Energy – to locate missing objects within a limited range. GPS trackers use GPS – Global Positioning System – to precisely track the exact location of something anywhere in the world using satellites.
And yeah, that makes a GPS tracker more powerful and useful than a personal Bluetooth tracker but also significantly more expensive and harder to get your hands on. In that case, consider a Bluetooth tracker a consumer-grade tracking device, typically smaller and more versatile than a GPS or RFID tracker. And usually more accessible.
That being said, there are ways around these limitations of Bluetooth. Brands like Apple, Tile and Samsung offer these devices that connect to your smartphone over Bluetooth Low Energy and have sensors that tell you, sometimes within inches, where the item in question is on a map. If you're within range, you can even trigger the Bluetooth tracker to ring so you can easily locate that missing item.
Most also work in reserve as well, so you can use the Bluetooth tracker to make a lost phone make a sound, so you can easily find your phone if it's within range. No more asking someone else to call your phone when you know it's on silent anyway.
---
---
Once that item is out of range, however, is where you're going to rely on the brand's network. Apple AirTag, for example, can use it's vast Find My Network to help track down your item's precise location using billions of iPhone, iPad and Mac devices around the world. A GPS isn't necessary in this case; as long as there are people using Apple devices around the world, Find My will be able to track down that lost item using encrypted data that doesn't store any location or history.
Samsung and Tile have similar networks and features, so network size is always going to be the biggest consideration you've got to make before investing in a personal Bluetooth tracker. An Apple AirTag can't use Android phones, for example, whereas a Samsung Galaxy SmartTab has the same problem in reverse – you can use Samsung devices, but not Apple devices, to help you find your lost object.
---
Benefits Of A Bluetooth Tracker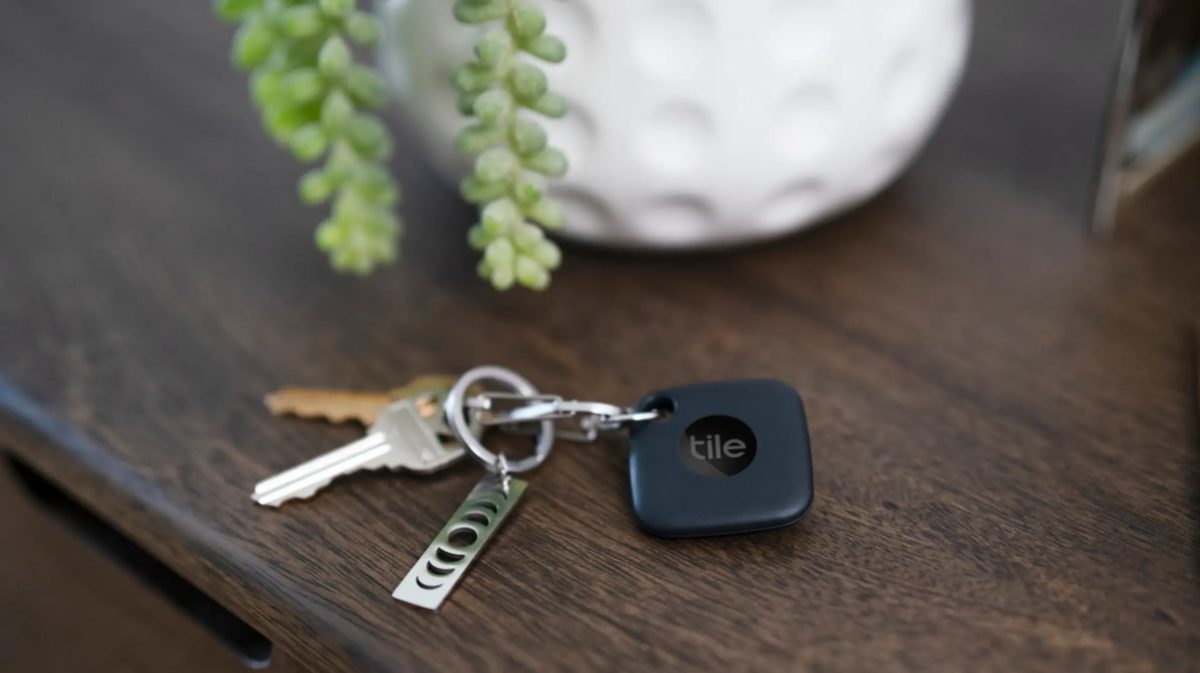 There are numerous benefits to owning some Bluetooth trackers, especially if finding lost keys or tracking down a misplaced phone is something that you need often.
Locate Your Phone
As mentioned above, most Bluetooth trackers can also work in reverse, where you can use the tracker to find your phone. You simply press a button on the tracker and your phone rings. Yes, even if it's in silent mode.
Quick Proximity Alerts
Perhaps most useful of all is the quick proximity alerts you'd get if you've gone out of range from an item. Say you're tracking your wallet and you accidentally leave it behind, you'll get an alert that you're just about to break connection range so you can easily just go back and get it. This is a key feature and really a non-negotiable when you're looking for the best Bluetooth trackers money can buy.
Crowdsourced Location Tracking
Crowdsourced location tracking is a big thing for Bluetooth tracks and the only way some of them can compete with a GPS tracker. Although Bluetooth range is limited, the best Bluetooth trackers can expand their network based on other people participating in the same network. You can also flag an item as lost on the tracker's app and if someone else with the same tracker comes into range, the signal will be picked up and you'll know exactly where you're lost item is.
As such, you want to buy into a Bluetooth tracking network that has as many users as possible to make it more likely you can track your lost device anywhere. In this case, Apple AirTag is probably the most notable seeing as anyone with an Apple device is a part of the network and many people use these smart devices.
Long Battery Life
Bluetooth doesn't consume much energy and as such most Bluetooth trackers will come with very reliable battery life. Most can last from six months to an entire year without needing a replacement. Although there can be issues here. If a Bluetooth tracker includes an easily replaceable battery then the manufacturer is usually compromising on water resistance.
---
---
Most users want a Bluetooth tracker that has good water resistance in case the object is lost in the rain, but this means the battery won't be replaceable. You'll then have to decide what's more important to you – having a Bluetooth tracker that will need replacing entirely when the battery comes out, but handle itself well in wet conditions, or having one with less water resistance but a replaceable battery.
Different Shapes & Sizes
Tile has been around the longest and as such a typical Tile tracker will come in many different shapes and sizes, giving the company a swift advantage over the competition. You've got different devices for different situations and surfaces like the Tile Sticker, Tile Mate or the Tile Slim, upping the versatility for users of the Tile app.
You can find Bluetooth trackers that are ridiculously small, and others that are big enough to place on something like a pet's collar.
---
Limitations Of A Bluetooth Tracking Device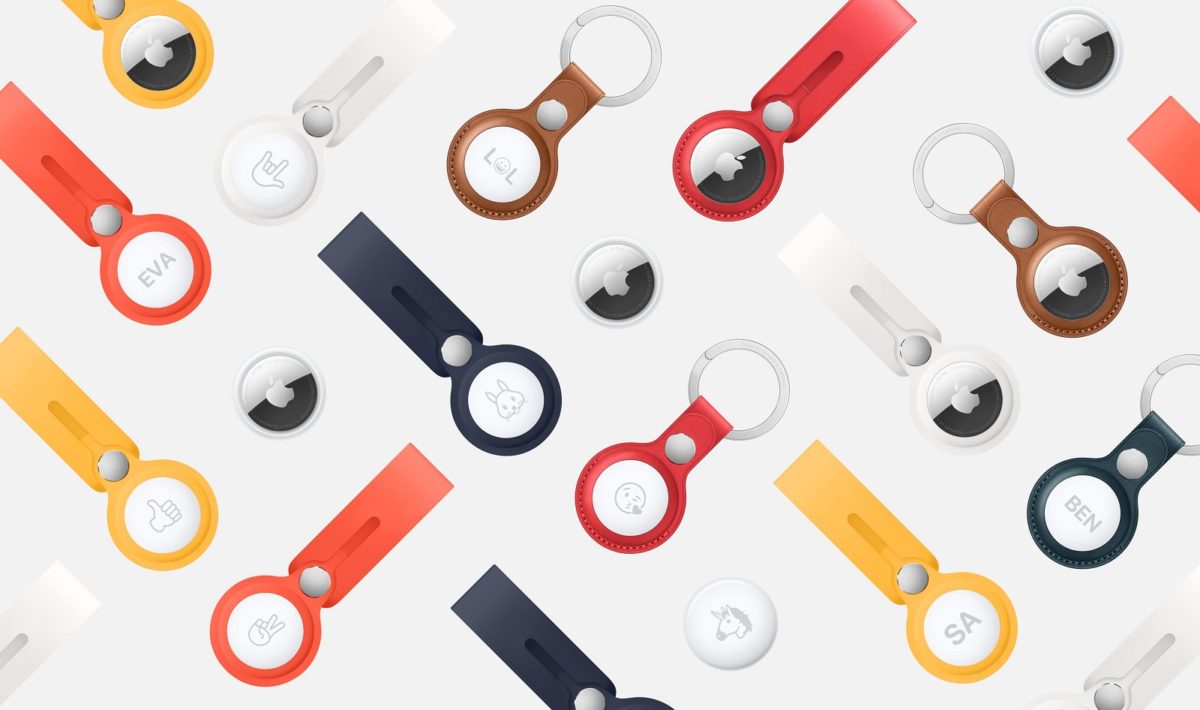 To be fair, there aren't many limitations of a Bluetooth tracking device, as long as you've gone with a brand that has a wide network like Samsung, Apple or Tile. But even then, crowdsourcing location data depends on other people. And because you're relying on other people, you'll find that crowdsourced location data only works in highly populated places. For obvious reasons.
As an extreme example, if you've lost your keys in regional Oman or the Sahara desert, it's unlikely a Bluetooth tracker that's out of range is going to be of much use. There aren't going to be many network users around, let alone people, so your chances of finding that object are next to zero.
However, that's an extreme example. More often than not, the item you're tracking will be lost in a highly populated area and you'll be able to find it quickly and efficiently.
As such, there really aren't many downsides to owning a Bluetooth tracker like Apple's AirTag or Tile Pro.
---
What To Look For In A Bluetooth Tracker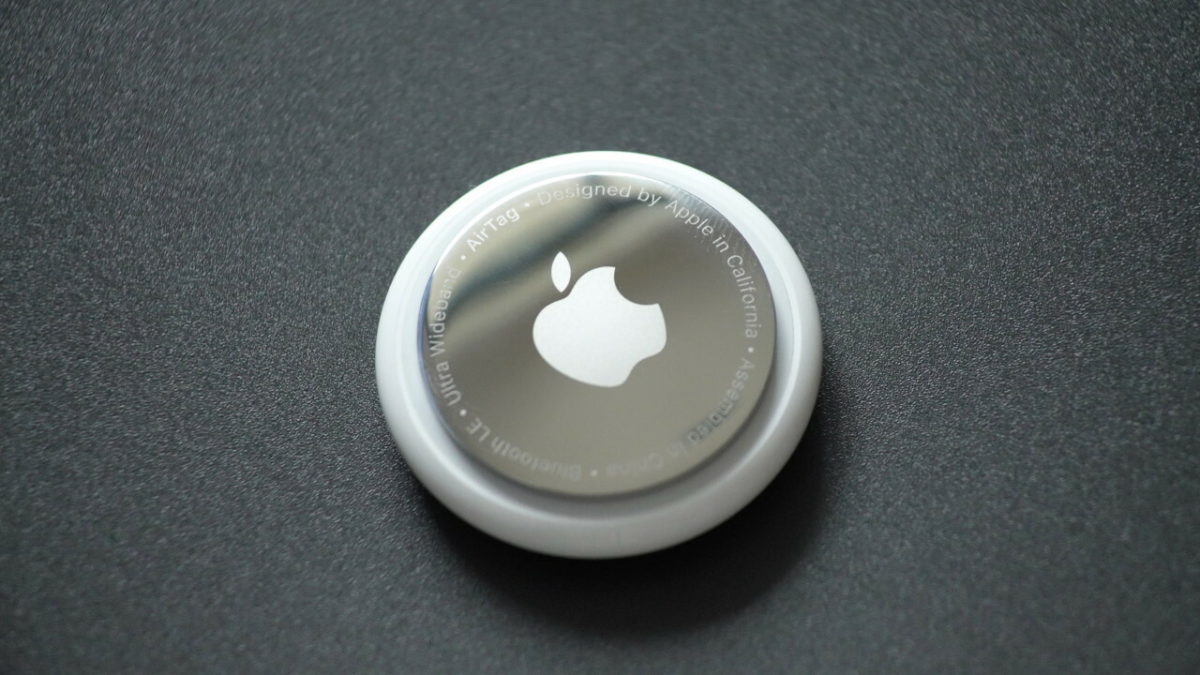 Considering the above, there are a number of things you should be looking for when deciding on the best Bluetooth tracker for you. Whether you're using it as a key finder, to track lost luggage or keeping tabs on a pet.
---
---
Smartphone Compatibility
If you're forking out for a Bluetooth tracker then you want to make sure it works as seamlessly as possible with your smart device. You'll first need to consider what ecosystem you subscribe too first, or go for one that's brand-agnostic. Smartphone compatibility with Apple's AirTag or Samsung's Galaxy SmartTag is obviously limited to just those devices. The AirTag is not going to work with an Android device, and the Galaxy SmartTag is not going to work with iOS.
Tile is then the better choice when it comes to the three most well-known Bluetooth tracking brands. Trackers from this brand work with both Android and iOS while still offering a big enough network to help track when the finder device is out of the standard Bluetooth range.
It's important to note that if you're going to the Apple AirTag or Samsung Galaxy SmartTag then you'll also need to consider what software you're running. The AirTag will work well with any device running iOS 14.5 or later but you'd need at least an iPhone 11 to make use of the Precision Finding feature which can track an object more accurately than most other Bluetooth trackers. Similarly, the Galaxy SmartTag only works with Samsung Galaxy phones that run Android 10 or one of the later versions. You'll also need to have the SmartThings Find app.
Network Size
As above, you'll need to consider what the network size is like before investing in a specific brand of Bluetooth trackers. Apple and Samsung are obviously tethered to their own respective networks, while Tile actually leverages Amazon Sidewalk to help users to find their devices.
Amazon Sidewalk uses Ring and Echo devices to help determine where a lost object is, so when one of these devices comes within range of a Tile, it will send its location to your phone.
The Tile and Amazon partnership only started last year in an attempt by Tile to match up with Apple's vast network and unparalleled ability for precision tracking.
Size & Design
Smaller and lighter Bluetooth trackers are generally going to be better as they offer more versatility and can attach to a wider range of surfaces and objects. The flipside here is that a smaller size usually means a smaller battery so if you want a small Bluetooth tracker that's also waterproof, you're compromising quite a lot on battery life.
This is where the Apple AirTag falls behind some of the competition, given you'll need to purchase additional accessories to affix or mount the AirTag to different surfaces. Consider it like a GoPro, where there are numerous mounts available to help AirTag be as versatile as possible. As long as you can justify buying these separate items, then the AirTag has the best design.
---
---
But if you don't want to purchase any additional items, you'll want the best Bluetooth tracker for your specific use case. The Samsung SmartTag, Tile Pro and Tile Mate all have holes so they can fit onto a key ring. The Tile Sticker has an adhesive backing that is fairly reliable. Tile Slim is the best tracker for your wallet as it can easily slide into any card holder.
Other then design, they all more or less have the same functionality.
Bluetooth Range
All Bluetooth trackers will come with a rated Bluetooth range so you know exactly how efficiently your smartphone will track an object that's close by. Obviously, a longer range means you can be farther from the tracker and still be able to find your way to whatever you've just misplaced.
This obviously matters less if you're mostly using a Bluetooth tracker on objects that wouldn't really leave your house anyway, like a TV remote. But if you're using them on keys or luggage, then you're going to want a wider Bluetooth range.
Precision Finding
One of the key features in any modern Bluetooth tracker now is whether or not it makes use of ultra wideband technology. This is why Apple AirTag is the most exacting Bluetooth tracker on the market, giving you precise directions to help you find your lost item once you're within the Bluetooth range.
Samsung SmartTag and all Tile trackers except the new Tile Ultra (which uses ultra wideband) only have proximity indicators so you won't get detailed directions like you would with the AirTag.
As such, the Apple AirTag and Tile Ultra are the best choices when it comes to precision finding, but they are obviously the most expensive ones out there.
---
The Issue Of Bluetooth Tracker Stalking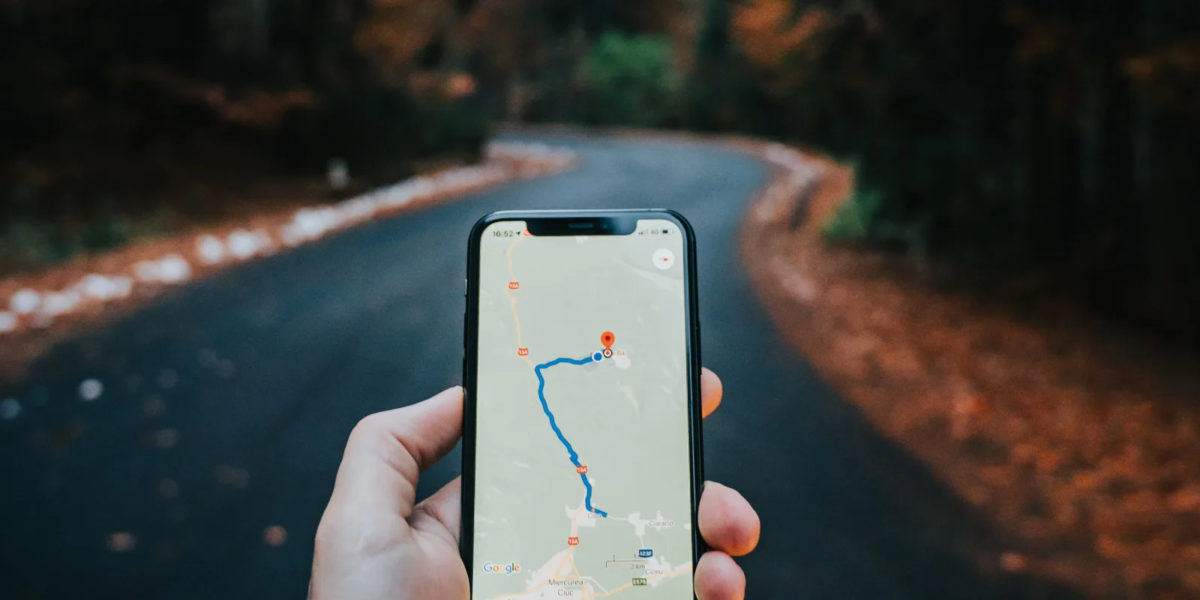 I'd be a bit negligent if I didn't mention to biggest concern around the Bluetooth tracking market. And that's stalking. Obviously, these Bluetooth trackers have been used in the past to keep tabs on more than just lost items, and there have been cases where these, particularly Apple AirTags, have been used to stalk people.
---
---
There are a few anti-stalking measures that some of these brands are starting to build into their tracking devices. For example, Apple AirTags now has a feature that can let out a little chirp when the AirTag is apart from its separated device, so anyone with an unwanted AirTag travelling with them is more likely to find it. This is randomised between eight hours and 24 hours spent apart from the paired device, so stalkers wouldn't be able to know when the device lets out a chirp.
Apple's Tracker Detect can also proactively scan for AirTags using the Find My network, so an Apple user is more likely to get an alert (or a reminder) that they have an AirTag with them. If an unwanted tracker is found on you, the app will give you directions on how to disable it.
Apple has taken it so seriously that the company actually, for the first time ever, released an Apple app for Android. This app doesn't mean Apple is finally opening up its famously walled-garden ecosystem, but it's just so Android users can also track for any unwanted AirTags near them.
Other brands are now playing catch-up here. Tile has now introduced similar measures that mitigate the risk of being stalked with a Bluetooth tracker.
---
What's The Best Bluetooth Tracker?
Apple AirTag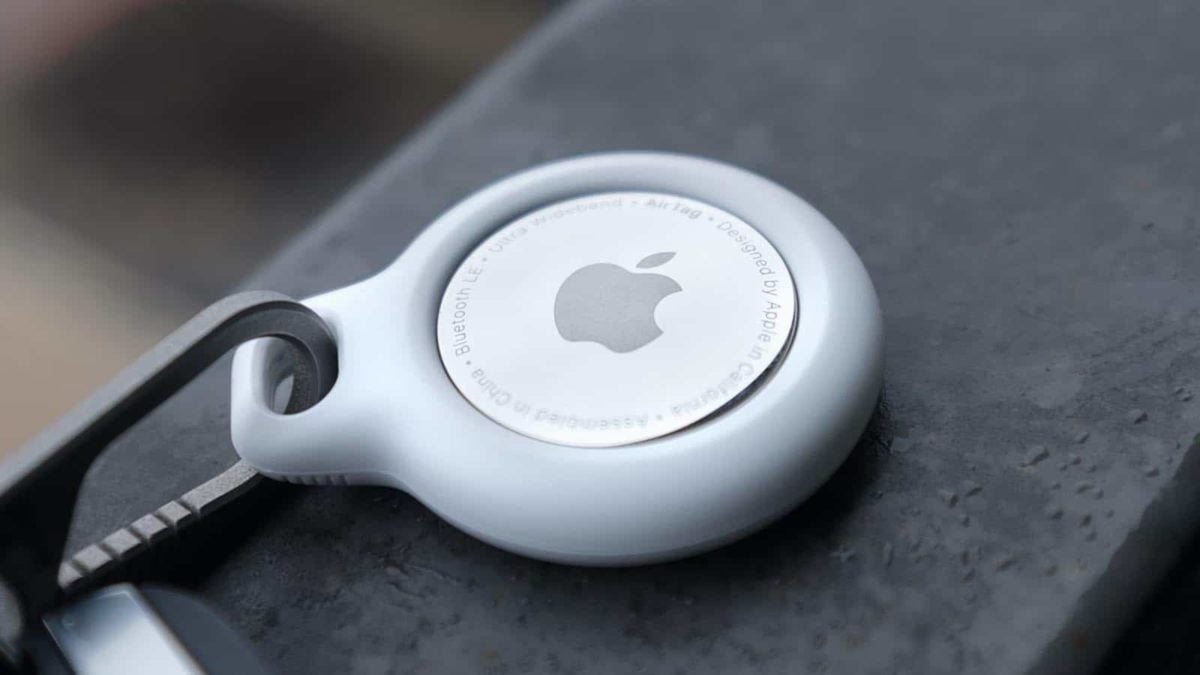 Bluetooth Range: 9-10 metres (approximated)
Replaceable Battery: Yes
Pros: Precision finding within Bluetooth range; extensive Find My network
Cons: Need to buy additional accessories to mount to different objects; only works with iOS; can only register to one user at a time
There has been plenty of discussion on Apple AirTags lately, and that's because they are so efficient at precision finding. Considering even some of the world's biggest airline's have been losing luggage, people have been using AirTags to keep track of their belongings so they know exactly where their bag is at all times.
As mentioned above, the AirTag has two strengths that place this option ahead of the competition. For starters, there is no network quite as large as Apple's so you're almost guaranteed to find a lost item eventually, even if it's out of range. Then you've got the ability for precision finding, besting many other Bluetooth trackers on the market that can only approximate the location and turn your search into a little treasure hunt of sorts.
The Find My app is also much more comprehensive and user-friendly than any other tracker's app. Although you can't trigger an iPhone to ring like you can with a Tile, you can have your phone vibrate the closer to an item you are, which turns it into a nice little game of warmer-colder. You can also get exact directions and distance data, allowing you to constantly track your object. However, this functionality is only available once you're in range and the AirTag doesn't quite have the range of a Tile or Samsung Galaxy SmartTab.
Trust Apple to always play coy on some of the most important features, and with the Apple AirTag, it seems the company is tight-lipped when it comes to a specific Bluetooth range. Considering the AirTag uses Bluetooth 5.0, however, we can approximate the range as 9-10 metres. That's quite poor, but Find My makes up for this and theoretically turns the AirTag into a GPS locater. The range just means that the Precision Finding feature will only kick in once you're very close to the object in the first place.
One of the biggest downsides here is that you can only register an Apple AirTag with one Apple ID. As such, only one person can track the lost item on their app, so the AirTag isn't the best choice if you're trying to track a shared set of keys, for example. That's even if you're using Apple's Family Sharing plan.
You've also got a constant influx of accessories for the Apple AirTag being released by brands such as Apple itself, as well as Belkin and even a limited edition capsule from Apple x Hermès. These include
Apple leather key ring
AirTag polyurethane loop
Apple AirTag leather loop
Belkin Secure Holder with key ring
Belkin Secure Holder with strap
AirTag Hermès bag charm
AirTag Hermès key ring
AirTag Hermès luggage charm
---
Samsung Galaxy SmartTag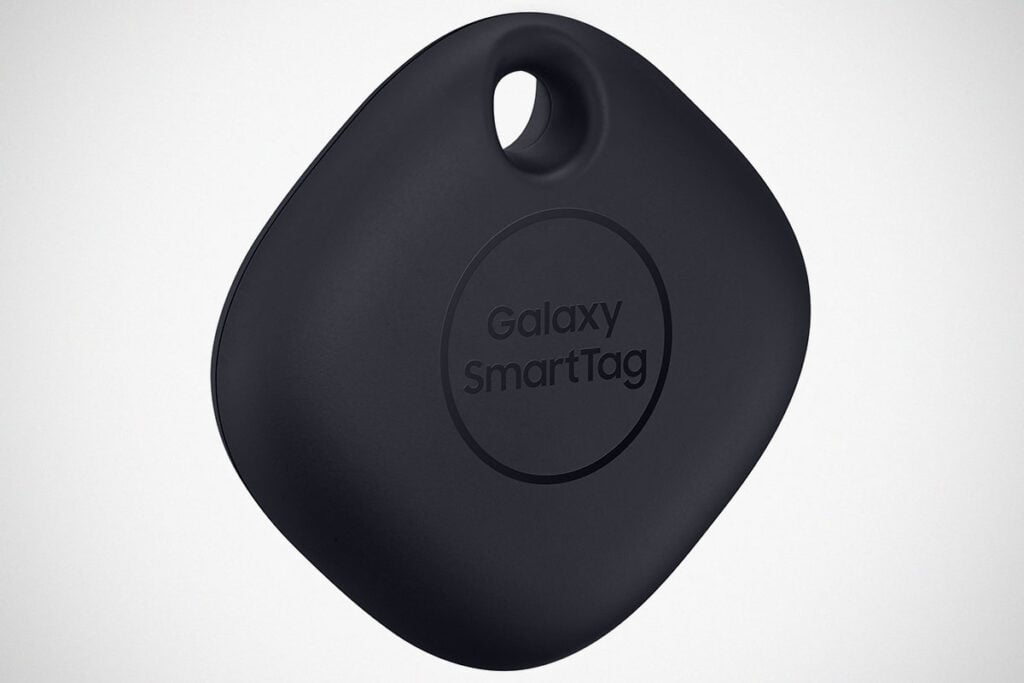 Bluetooth range: 120 metres
Replaceable battery: Yes
Pros: Uses Samsung's extensive SmartThings network to find an item outside of Bluetooth range; great design; reliable battery life at around five months; wider connection range than Apple AirTag
Cons: Maximum use for Samsung users only; limiting design
Consider this the Apple AirTag for Samsung users. The Samsung Galaxy SmartTag is one of the better options with it comes to a premium Bluetooth tracker out there, although much like the AirTag you're only really getting the best use out of it if you're already in the ecosystem.
If you are a Samsung user, this one makes the most sense. It's also the best-looking smart tracker out there, even though only having one form factor really limits the use case here. The most unique feature for the Samsung Galaxy SmartTag is its ability to also act as a remote control for various other smart devices that are also connected to the Samsung network, like smart lights and thermostats.
But if the remote control feature doesn't appeal to you, there's not much that'll have you gravitating towards the Samsung Galaxy SmartTag outside of being a Samsung user.
---
Tile Ultra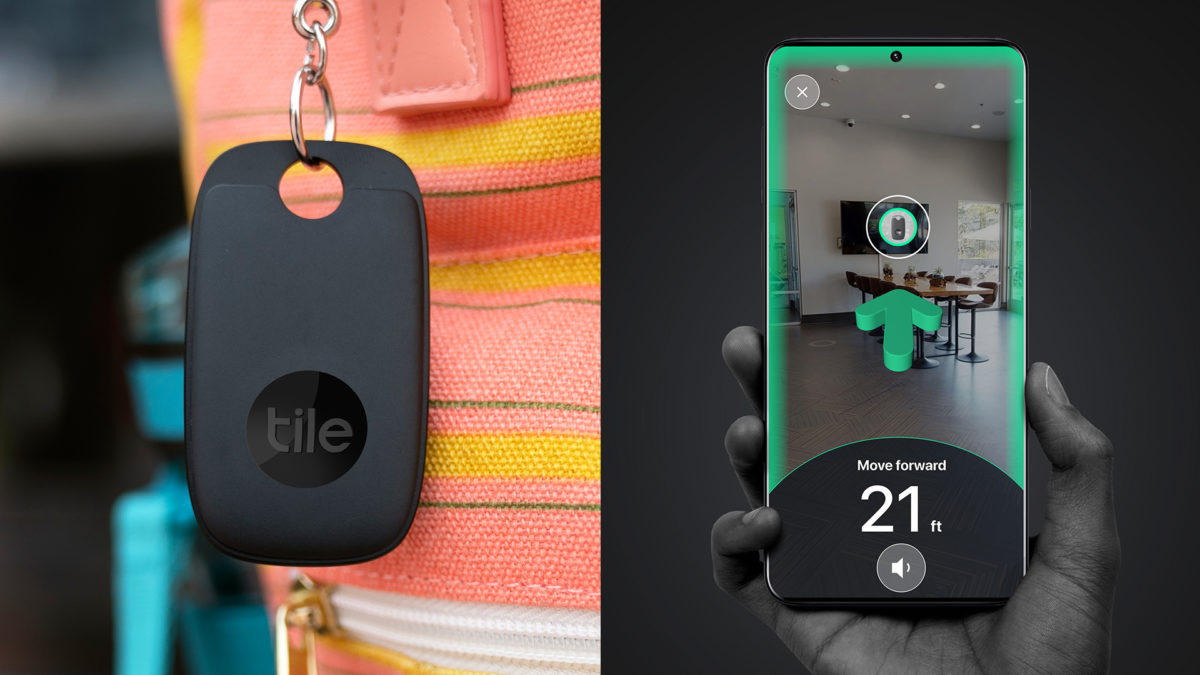 Bluetooth range: TBC
Replaceable battery: TBC
Pros: TBC
Cons: TBC
Tile Ultra is the latest from the company and Tile's way of playing catch up with Apple AirTag's various features. Key to this is the use of Ultra Wideband technology to more accurately dial in a precision finding feature.
The benefit here, then, is that Tile is brand agnostic so if you want a Bluetooth tracker with precision finding that also works with both Android and iOS devices then Tile Ultra is the best solution.
Note that the Tile Ultra is only beginning to roll out this year, and as such we haven't had a chance to go hands-on with the new Tile device. We'll be updating this listing once we do, but considering the specs and the introduction of Ultra Wideband, there's little doubt that this will be one of the best Bluetooth trackers to date and a wise Apple AirTag alternative.
---
Tile Pro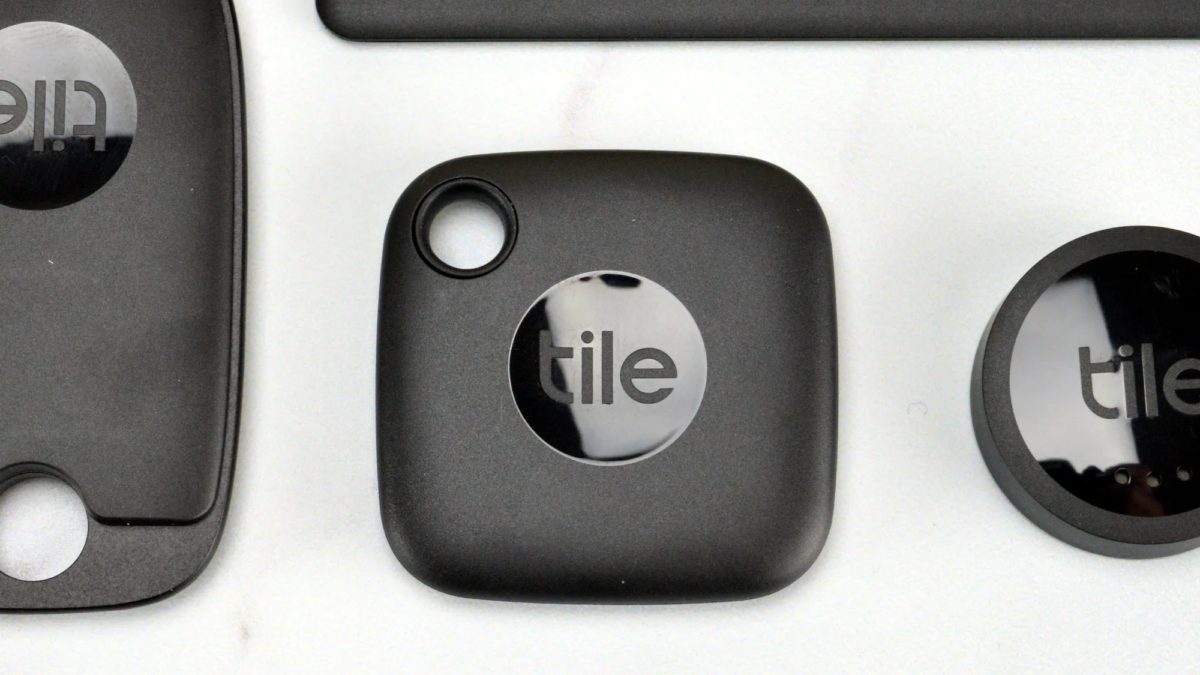 Bluetooth range: 121 metres
Replaceable battery: Yes
Pros: Works with both Android and iOS; expansive network
Cons: Need Tile Premium to get maximum benefit; no ultra wideband technology; smaller network than Samsung and Apple
Until the Tile Ultra is released, the high-end offering from Tile is the Tile Pro. This lacks Ultra Wideband technology so you won't get precision finding like you would with the Apple AirTag but the biggest benefit here is that nice, long 121-metre Bluetooth range.
On the other hand, the biggest issue is the Bluetooth network. Even with an assist from Amazon Sidewalk, Samsung and Apple still have a more expansive network of devices to help you more precisely track your lost items.
Tile is also the best option for anyone without an Apple or Samsung phone. That means if you've got a Google Pixel or smartphones from brands like Oppo and Huawei, then you're better off going with Tile. Yes, Samsung can work well with Android phones but the best functionality will be with Samsung Galaxy devices.
My biggest issue with Tile is that the company really upsells you when it comes to subscriptions. If you want something like separation notifications – which is one of the most valuable features with any smart tracker – then you'll need to sign up for Tile Premium. Admittedly, this isn't much of an outlay seeing as you're only looking at less than $5 a month.
---
Chipolo ONE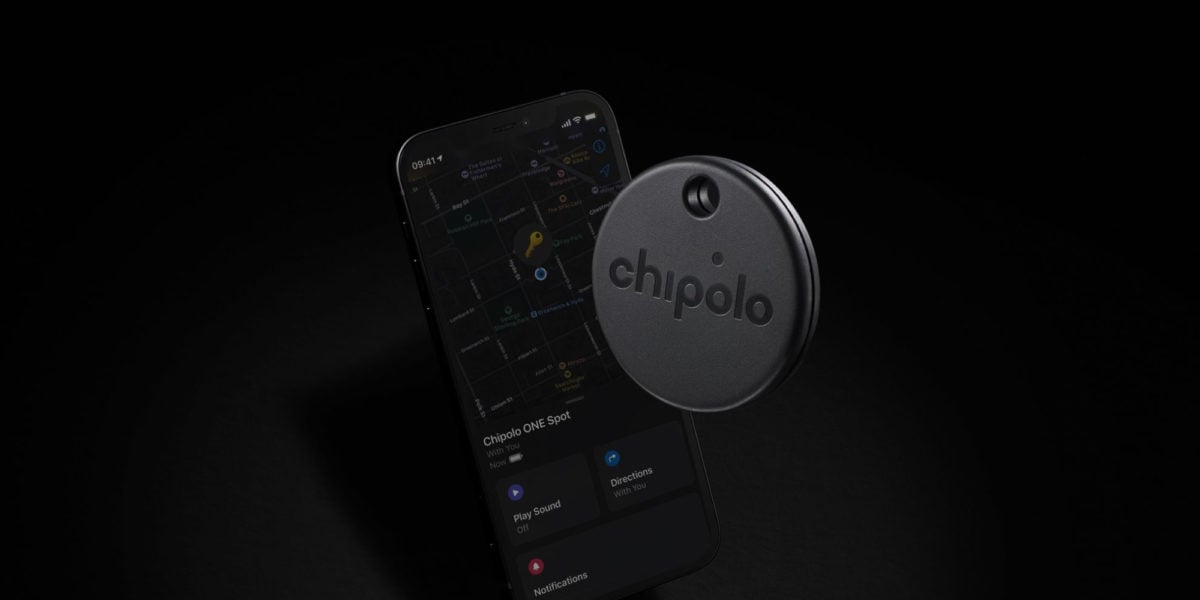 Bluetooth range: 60 metres
Replaceable battery: Yes
Pros: Slim form factor for keyrings; separation notifications without an additional subscription; works with Apple Find My
Cons: Limited Bluetooth range; only ideal for Apple users
The Chipolo ONE is a great alternative to an Apple AirTag if you want something smaller and slimmer to place onto your keyring. It works exclusively with the Apple Find My app, which means the Chipolo ONE can take advantage of the extensive iOS network.
There are some downsides, however. Chipolo hasn't included ultra wideband technology with any of its trackers thus far so you won't get precision finding like you would with the Airtag. Chipolo makes up for this with a louder volume than most other smart trackers, so you can easily hear your keys once the Chipolo is within range.
And unlike Tile, Chipolo doesn't make you sign up for an additional subscription service before you can make use of the very valuable separation notifications.
---
Orbit Card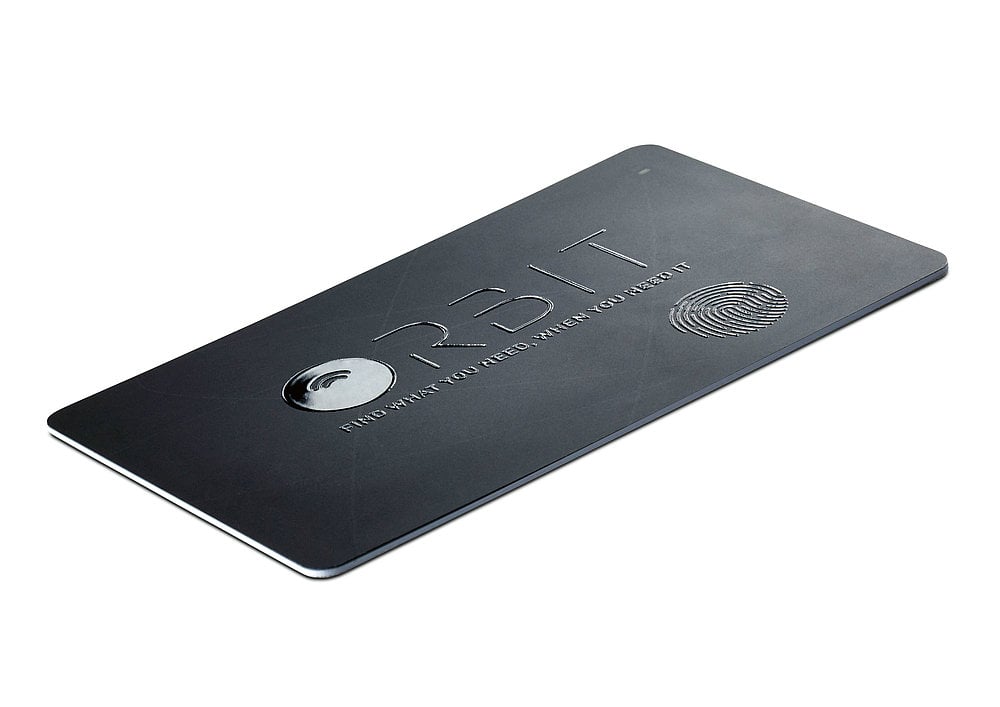 Bluetooth range: 30 metres
Replaceable battery: Yes
Pros: Slim form factor fits perfectly into a wallet
Cons: Limited range and doesn't have the extensive network like Apple, Samsung or Tile
Orbit hasn't really touched the smart tracker market outside of a few sizes designed specifically for the most common use cases – Orbit Card, Orbit Key and Orbit Stick-On. The Orbit Card is the most valuable of this offering, presenting a good alternative to the Tile Slim – which is slightly slimmer – to fit into your cardholder.
Although this is a fairly specific use case then. You'd only really use the Orbit Card to track a wallet. The Orbitkey x Chipolo Bluetooth tracker is perhaps a better option if you're looking to track a set of keys with a form factor that aligns with your Orbitkey holder. Outside of this, the standard Chipolo ONE key finder is a better option.
---
Best Bluetooth Tracker – Frequently Asked Questions
What are the best Bluetooth trackers for finding lost luggage?
If you want to keep track of your lost luggage while travelling then the best options are the Apple AirTag for iOS users, Samsung Galaxy SmartTag for Samsung users, and the Tile Ultra for both iOS and Android users.
Is a Bluetooth tracker worth it?
Yes. A Bluetooth tracker is always going to help you keep tabs on items you know that you're prone to lose or misplace, helping you find things quickly so you aren't always losing your keys, wallet or even your pet.
How does a Bluetooth tracker work?
A Bluetooth tracking device, at its very basic function, will use Bluetooth Low Energy to wirelessly connect your smartphone and constantly transmit a very small amount of location data so you can keep track of your items. When you're within range of the item, you can trigger it to make a sound that makes it much easier to find. Some more advanced Bluetooth trackers will show you the exact direction and even vibrate more when you're closer to your item.
Is an Apple AirTag worth it?
Apple AirTags are very useful since the Find My network is extensive and uses every Apple device in the world to help you locate your lost item, doing so with end-to-end encryption so privacy is maintained at all times.