Unless you happen to own an actual movie screen, Samsung's new 3.7-metre TV screen tops whatever you could have sitting at home right now. And we're not just talking size.
On top of being huge, "The Wall" sports a novel display technology known as modular micro-LED, which Samsung says is at the heart of "the screen of the future."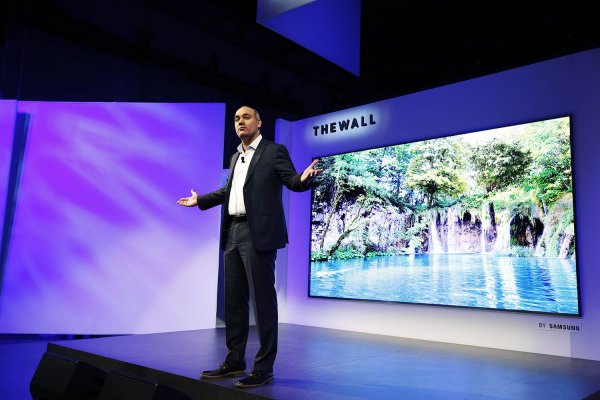 To break that down, micro-LEDs are much smaller than current LEDs and capable of serving as their own source of light, meaning that the backlight required by traditional TV screens is no longer needed. Modular means customisable, so anyone buying this massive TV can design the set to be even larger (or smaller) than 3.7 metres. Samsung has stated that they'll start production with the 3.7-metre variety for their first release. Of course, they went revolutionarily huge with this first release.
---
---
As all TV's once did when their technology first debuted, The Wall will likely cost a hefty sum of money at first, though Samsung has yet to provide an official price for it. The launch date is also unknown, though a press event scheduled for March is rumoured to offer more details on all fronts.
Looks like we'll have to wait and see.
RELATED: What to expect from Samsung's first folding smartphone