The thought of buying a car as an appreciating asset might sound counterintuitive to many, but for those in the know, a well-selected vehicle purchase can be far more fruitful than many traditional forms of investment. Of course, numerous people have been deterred by the post-covid price boom within the collectable car scene, but while most heads are turned towards rare pre-90 sports cars, another market segment is there for the taking: SUVs.
Not only is the SUV market undervalued, but it also represents a subset of vehicles that offer a rare blend of luxury, nostalgia, utility, and value (especially when you consider original sticker prices) that no other segment can offer. Yes, they are large and heavy, and yes, they might have featured a red fuel consumption label when they sat in showrooms, but what they lack in daily sensibility, they make up for in weekend swagger.
Buying a used car isn't without its challenges, and these go beyond having them inspected by a specialist mechanic – especially if you've got your eyes on a Porsche Cayenne. If you're in the market for a vehicle and don't have adequate cash on hand, or simply wish to keep your savings for a rainy day, then taking advantage of a car loan might be the way to go. We have teamed up with Savvy, a leading financial brokerage institution to come up with top 6 SUVs that punch above their weights.
---
---
Range Rover – P38A (1994 to 2001)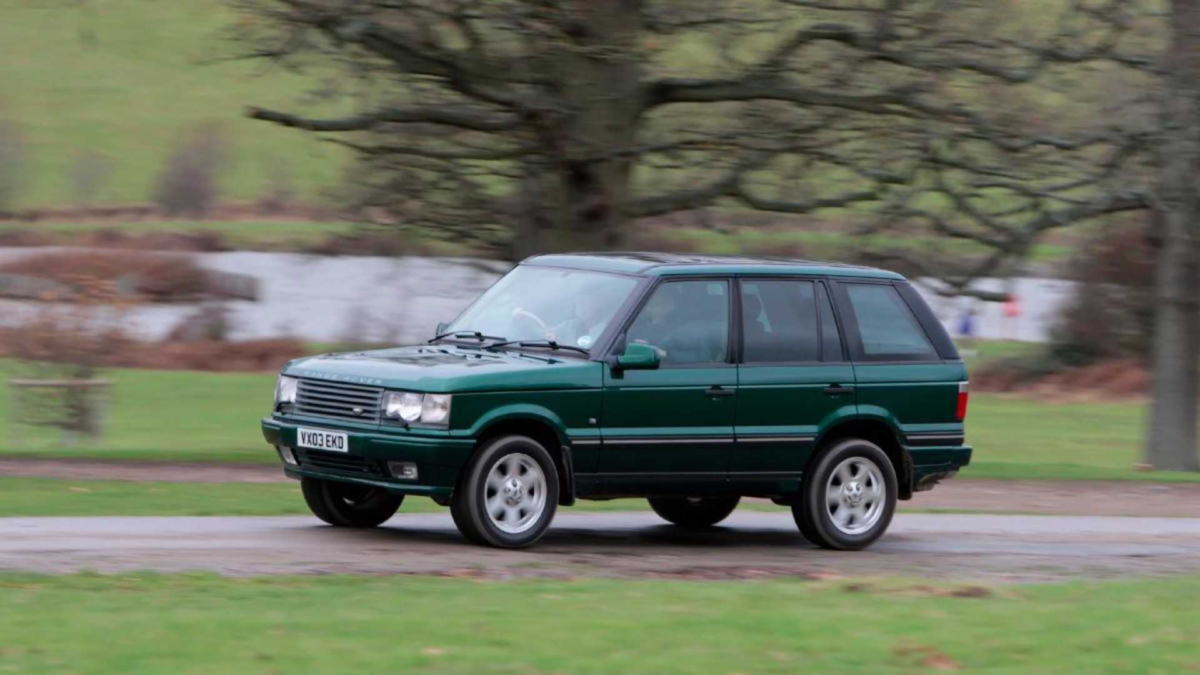 While the collectability of Range Rover Classics is well spoken for, many overlook its successor, the P38A. Built on a tried and tested platform, the new Rangey was all about bringing some luxury to the British marque. Electronics were overly complicated, as was the elaborate air suspension system, but for those willing to do some research, the known flaws could be sorted. Bang for your buck, you won't find a 4×4 that offers utility, opulence, and comfort for the price point.
Buyer's tip: The P38A has some known gremlins, so a thorough pre-vehicle inspection is recommended by a Range Rover specialist. Common issues around electronics and air suspension are well documented.
Price Guide: $10,000 – $30,000
---
Mercedes-Benz 230GE – W460 (1979 to 1992)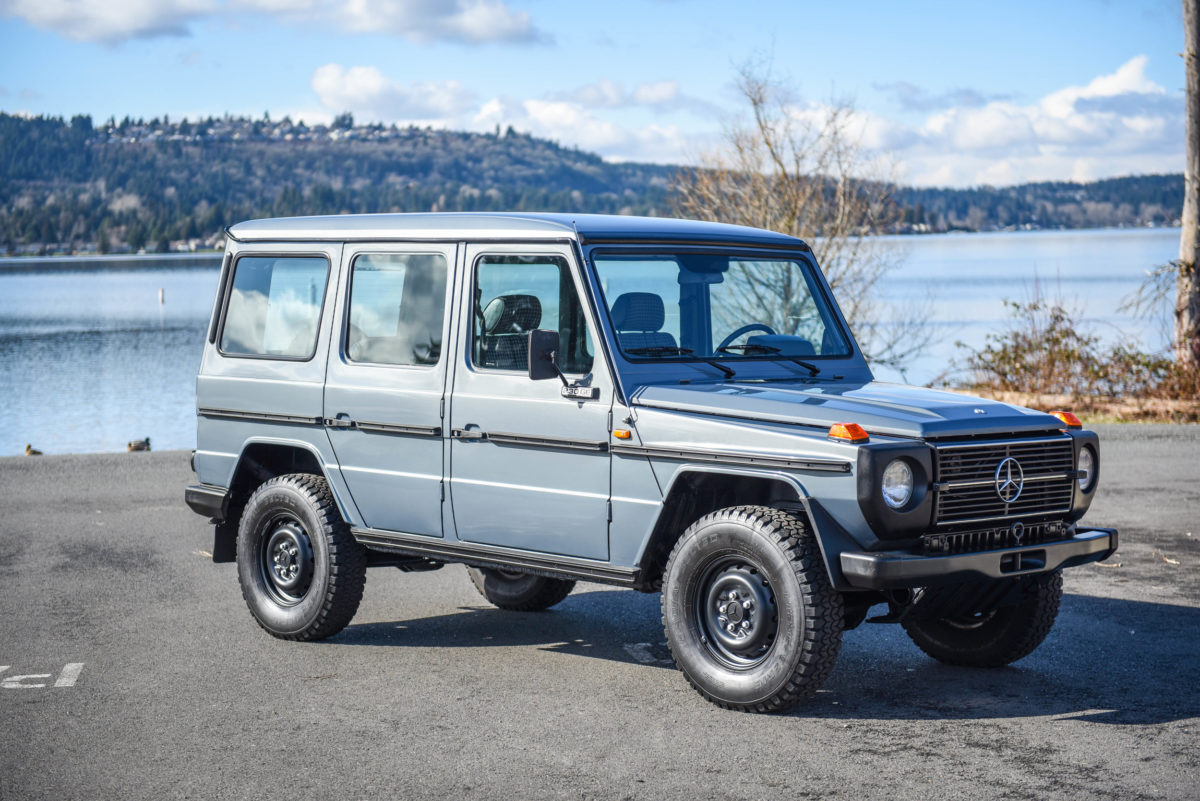 Before the plague of urban-dwelling, V8-powered G Wagons, there was a humble little utility wearing the silver arrows with pride: the 230GE. Originally designed as a military off-roader, the Geländewagen is more about rolling up its sleeves than it is showboating. Powered by a humble 2.3-litre 4 cylinder, the German 4×4 isn't going to set any quarter-mile records, but that's part of its charm. It's military styling, lightweight, and short wheelbase make it one of the most appealing 4x4s ever made.
Buyer's tip: Not many 230GE's were sold through Mercedes-Benz Australia, so look out for Japanese imports. That's not to say avoid Japanese imports, some might represent better value and condition, but it's worth noting the difference for resale evaluation purposes.
Price Guide: $30,000 – $70,000
---
Lexus LX470 – J100 (1998 to 2002)
Criminally underrated, the LX470 is based on Toyota's cult Land Cruiser 100 series, but with kitschy luxury goodness. Think wood grain trim, gold badges, and a fridge in the centre console. While the AHC (active height control suspension) system gives reason for pause, replacement parts are readily available and straightforward to install. The 4.7-litre V8 might make more noise than power, but it's basically bulletproof, and when you're sitting on one of the most proven cross-country chassis on the planet, there isn't a car on this list as capable of touring Australia.
---
---
Buyer's tip: Condition is key. Try and get low km's in a rust-free area with genuine Lexus/Toyota service history. As with every vehicle, be sure to check the second hand 4WD over before making a decision.
Price Guide: $15,000 – $40,000
---
Volkswagen Toureg V10 – 7L (2002 to 2008)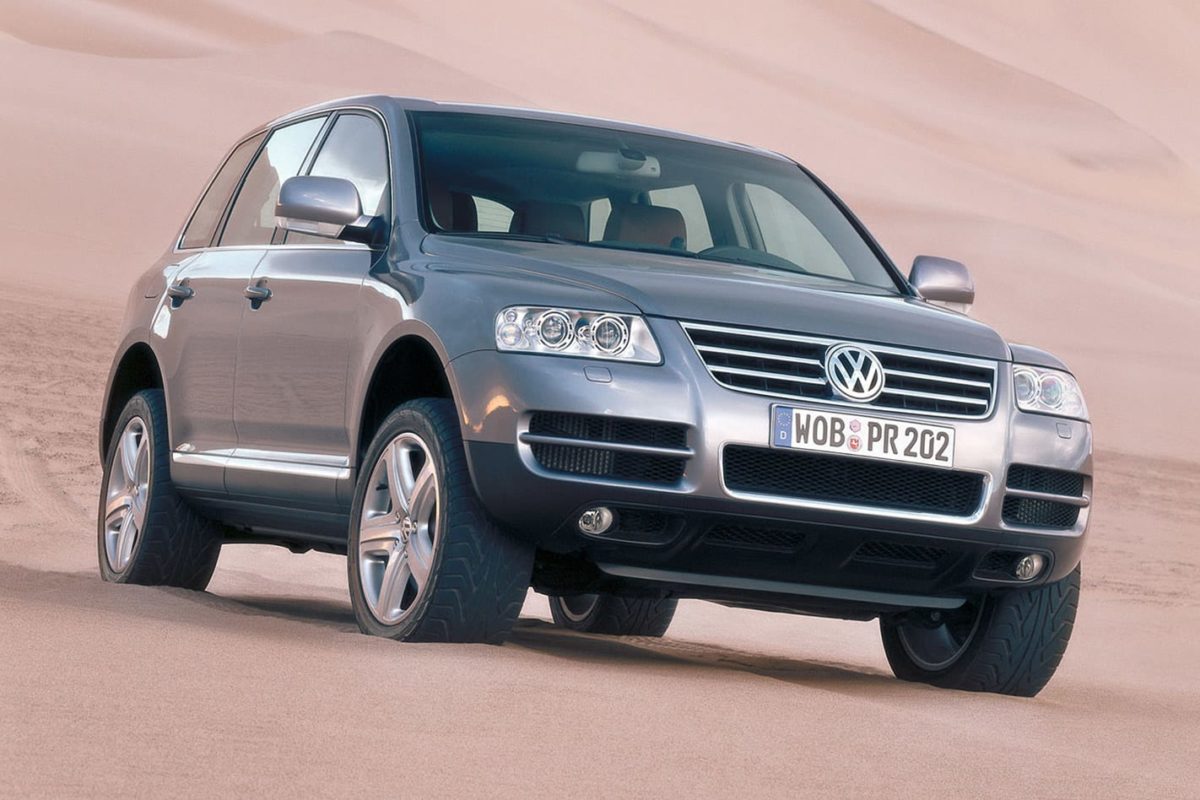 This one is for the backyard mechanics out there. While most Touregs don't stir much in the loins, the 5-litre, twin-turbo V10 version, most certainly does. Torque? 750 Nm @ 2,000 rpm. That's enough pulling power to tow a Boeing 747 jumbo jet (as seen here on Fifth Gear).
But, there's a catch. The V10 Toureg is notoriously glitchy and problems can be expensive. Need a new starter motor? The engine needs to come out. Turbos need replacing? The engine needs to come out. Don't get us wrong, it's still a lot of engineering for the price, but we'd recommend some mechanical knowledge before going down this torquey rabbit hole.
Buyer's tip: Known issues with the thermostat, turbos, starter motor, driveshaft, and suspension. Only recommended for mechanics or the brave.
Price Guide: $15,000 – $50,000
---
BMW X5 4.8is – E53 (1999–2006)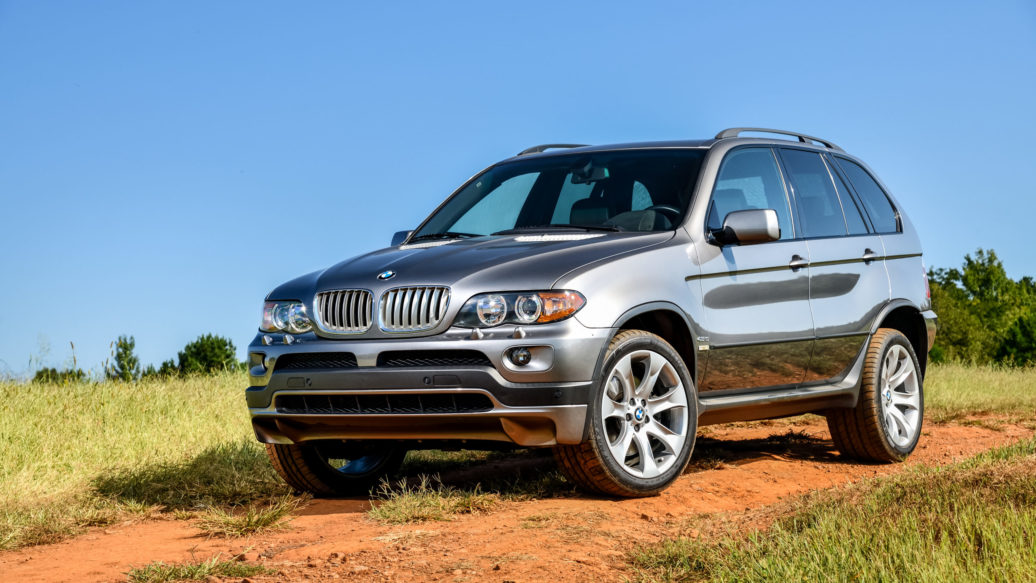 BMW's first attempt at an SUV changed the way we viewed the segment, preferencing road performance over off-road capabilities, and its popularity was there for all to see. Many components were shared with the (then BMW-owned) Range Rover L322 but ran BMW E39 5 Series engines and electronics. Around a quarter of a million E53 X5's were sold, but the '4.8is' models are the ones to look out for. Powered by a 4.8-litre N62 V8, the X5 was capable of a 0-100 time of 6 seconds flat and sounded pretty tasty while doing so. The 'is' model also received sports suspension, 20inch wheels and upgraded brakes, but it was the 355hp V8 that got most customers handing over $160k when it was new.
Buyer's tip: Known issues with valve stem seals, alternator leaks, coolant pipe leaks, and valve cover leaks. Try and find an example that has full BMW history, or better yet, has already fixed the known issues.
---
---
Price Guide: $15,000 – $30,000
---
Mitsubishi Pajero Evolution – V55W (1997 to 1999)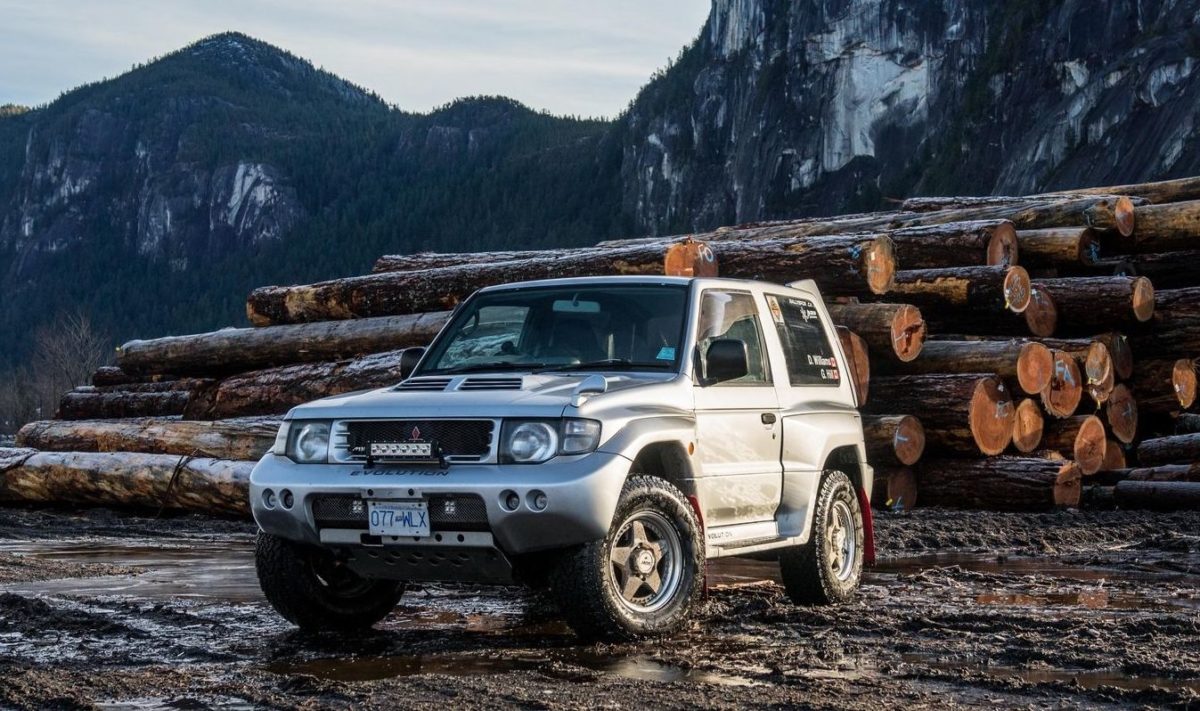 The rarest find on our list is still somewhat attainable. Released as a homologation special in 1997, only 2500 units of the short wheelbase Pajero were offered in order to compete in the Dakar Rally's T2 class (which it won). While the 3.5-litre 24-valve DOHC V6 was impressive, it was the bodywork of the desert destroyer that got chins wagging. The two-door Pajero featured haunched fender flares, a hood scoop, rear spoilers, mud flaps, and skid plates for that competition exterior, and the side-bolstered Recaros screamed 'performance' over 'pram'. The Mitsubishi Pajero has the most Dakar wins (12 in total) out of any manufacturer, meaning the road-going Evolution will be an investment worth holding onto.
Buyer's tip: A job for the professionals. When forking out for a homologation special, you really need to know the nitty-gritty details. The more original and unharmed, the better. Get as much documentation as possible, and try to avoid any scammers that might have slapped some fibreglass on their auntie's GLS wagon.
Price Guide: $40,000 – $70,000
---
Your modern classic weekend whip is waiting for you, and with online car loan pre-approvals accessible through Savvy, there are no excuses. Release some nostalgia onto the roads, invest in something cool and turn heads with an SUV that punches above its weight.