If you're looking for an eye-popping art piece to give your apartment that extra level of cool then no further than this replica Ferrari F1 steering wheel.
F1 fans will be salivating at the mouth with the opportunity to add this full-size model of Ferrari's famous SF71H steering wheel to their collection. Made by the wizards at Amalgam Collection – specialists in re-creating real-life automobile designs – the steering wheel has been built using a combination of original manufacturer CAD data, 3D printing models and digital scans.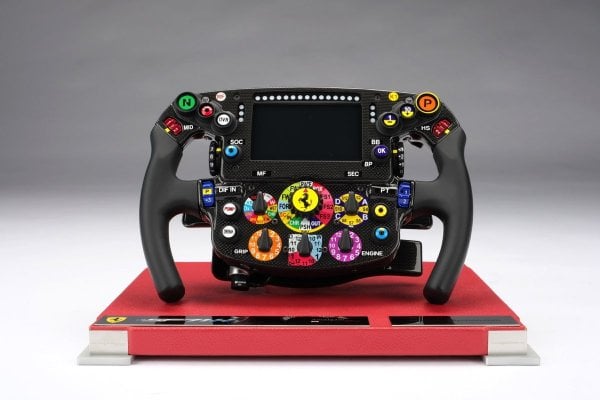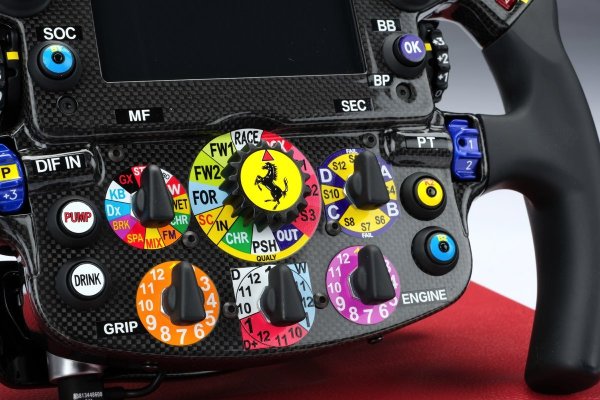 Looking at the finished product it's hard to fault Amalgam Collection's work. The full-size 1:1 reproduction steering wheel is a complex creation. So complex, in fact, it'll set you back nearly AU$6,500.
---
---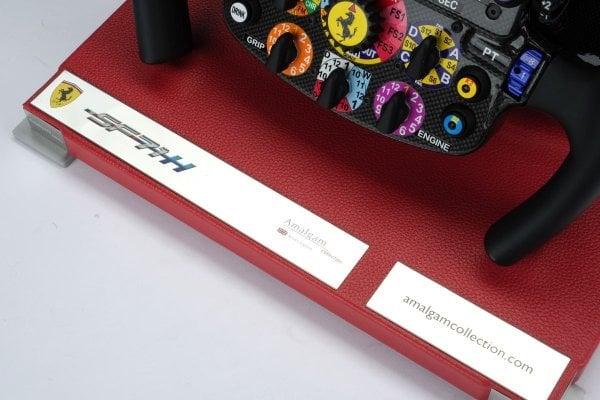 The original SF71H steering wheel on which this replica is based was driven by the likes of World Champions Sebastian Vettel and Kimi Räikkönen and took six wins during the 2018 F1 racing season.
All the buttons, switches and paddles are useable and the steering wheel comes with an official display case. A certificate of authenticity also accompanies the steering wheel so you can prove to your mates it's the real deal.
If you're digging this as a new addition to your pad, be sure to discover more from Amalgam Collection at their official website amalgamcollection.com, and then explore the fascinating evolution of the Mercedes F1 steering wheel.