Next month's Clipsal 500 street race in Adelaide is going to get a very expensive and exclusive special guest – the Aston Martin Vulcan.
The $4 million dollar beast is one of only 24 ever manufactured by the British supercar powerhouse and will be the only Vulcan to ever make an appearance in Australia.
Its owner, motorsport legend and Australian businessman Tony Quinn, is having it shipped over from its resident home in Queenstown, New Zealand for the showcase exhibition.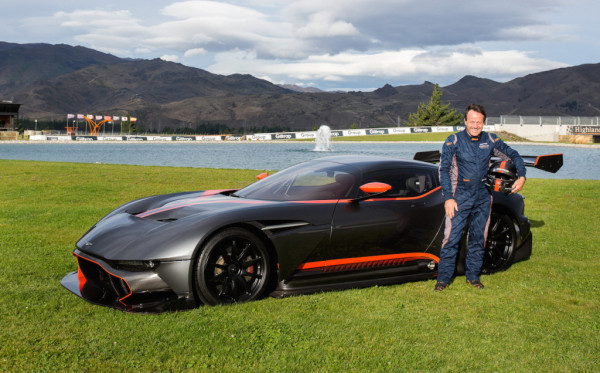 Only two drivers have ever been behind the wheel of this track-only car, V8 Supercar icon Craig Lowndes being the other. With a 320 km/h top speed and a 7-litre V12 engine, it seems fitting that Lowndes is one of the only people with any credentials to even slightly match the car's ferocity this side of the equator.
Will you be lucky enough to catch a glimpse of this phenomenal piece of motoring machinery?
The Clipsal 500 begins March 2nd in Adelaide, tickets available here: www.ticketmaster.com.au/Clipsal500