Beginning life as an insurance company specialising in classic cars and vintage boats, Hagerty Insurance have gone on to become a global force in motoring. Not only does it offer insurance, but the business also valuates cars, sells automotive products, has a worldwide car club with thousands of members along with a website chock full of interesting motoring content, including the hugely successful Barn Find Hunter series.
This online hit follows car lover Tom Cotter as he travels across the United States unearthing hidden automotive gems left collecting dust. During one particularly enthralling episode filmed last year, Cotter discovered a garage in North Carolina chock full of vintage vehicles worth an estimated $4 million USD.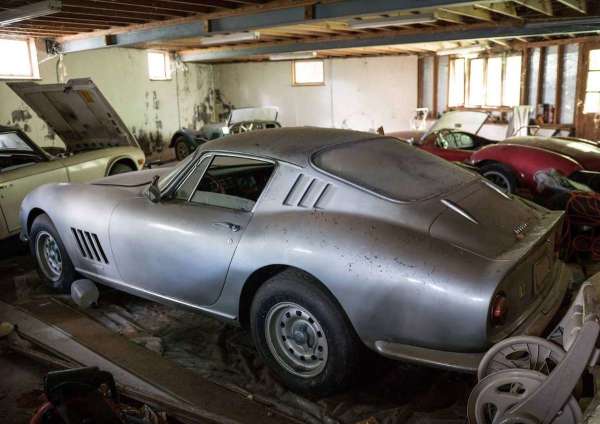 The cars on display are the types of vehicles serious car collectors would sell their soul for. There's a spectacular silver 1966 Ferrari 275 GTB/2 with sports alloy wheels and blue vinyl interior that has just 13,000 miles on the clock. There's also a 1976 Triumph TR6, V8 powered 1978 Morgan and the crown jewel in the collection, an extremely rare red 1967 Shelby Cobra 427.
All four cars are believed to have been sitting in the rundown garage for almost three decades. The owner of these awesome automobiles forgot they existed after his private mechanic passed away and he forgot to get someone else to look after his collection. Imagine being so rich you forgot you owned these classic cars?
Check out the episode below and watch the latest Barn Find Hunter episodes here.
RELATED: Bloke Finds Lamborghini Countach & Ferrari 308 In His Grandmother's Garage