Buckle up for a brand-new season of our Facebook Watch & IGTV 'Lunch Run' series, where we talk cars, food, and a healthy serving of smack.
It's been exactly two years since we featured Aston Martin's Vantage coupe, the baby brother of the range from Gaydon and a crucial platform for the next generation of the iconic British marque. It's more agile, aggressive, and ferocious than anything from Aston Martin's currently, thanks (partly) to the AMG-sourced twin-turbo 4.0-litre V8.
And now with a retractable roof that gets the job done in just 6.8 seconds (the fastest mechanism in the world), you can enjoy that glorious exhaust note in all its unadulterated glory behind the wheel of the Aston Martin Vantage Roadster. After all, life's better with the top off. But is it all smooth sailing for a car that clips $400,000? Unfortunately, it's a stiff tug-of-war between heart over head. It's bloody enjoyable to drive, but a few key features (or lack thereof) make it a tough sell as a daily driver.
---
---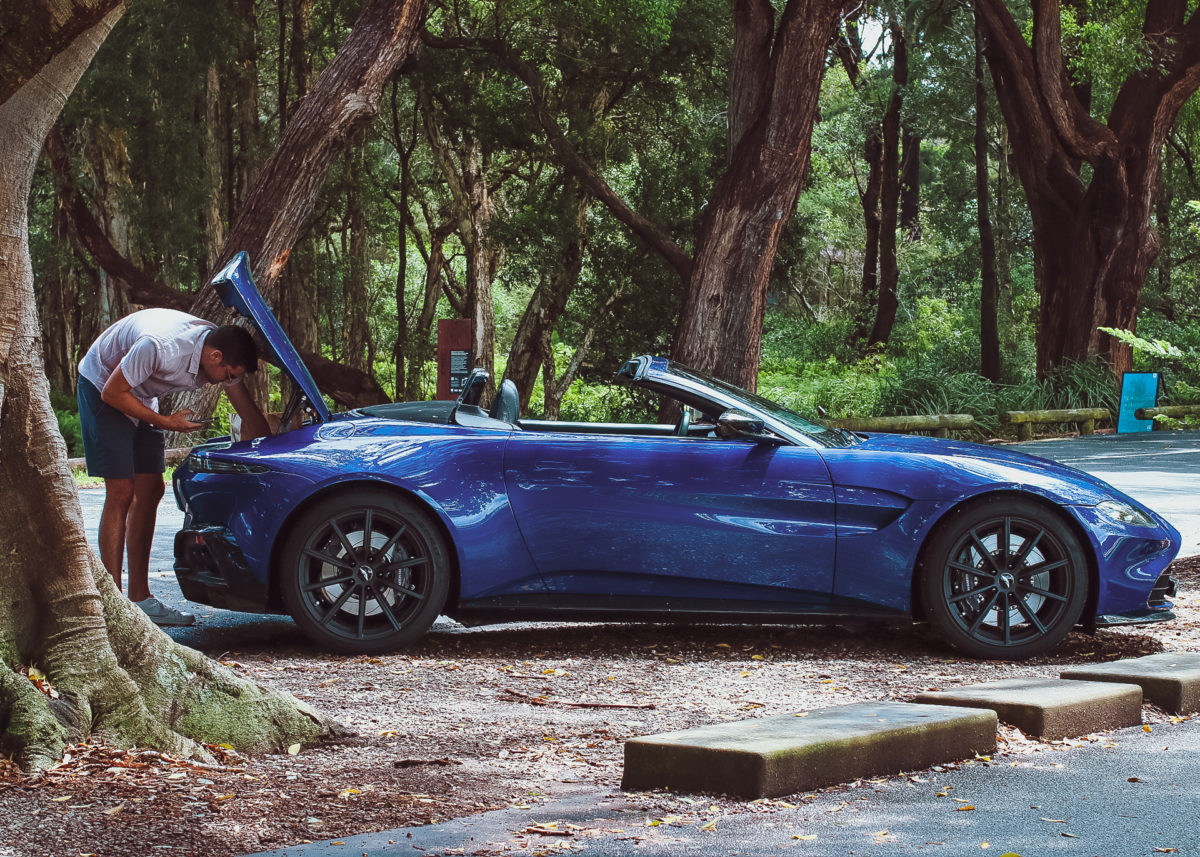 For this episode of the Lunch Run series, John and James are dialled into the Uber Eats app once again, relying on the pickup function to skip the wait times.
When the cravings kick in, the only option is to rip the band aid off. For John, it was a lamb tzimmy from Zeus Street Greek. You might pay a little premium for it, but the consistency of Zeus' takeaway food is always worth the return visit. James' falafel wrap also hits the spot, but doesn't quite live up to the promise of being 'extra spicy'.
Check out the 38th episode of our 'Lunch Run' series with the Vantage Roadster below, and download the Uber Eats app to cop a pick-up near you.
This article is proudly presented in partnership with Uber Eats. Thank you for supporting the brands who support Boss Hunting.