Buckle up for the next instalment of our Facebook Watch & IGTV 'Lunch Run' series, where we talk cars, food and a healthy serving of smack.
A refreshing change up to our recent slog of hot SUVs, the 2021 Mercedes-Benz S-Class makes its debut in our Lunch Run series to offer a sedated luxury that's welcomed equally by those up the front as it is by those in the back.
The long-wheelbase S450 features updated infotainment screens all around (some of the best in the business), a bunch of optional amenities such as the energising and AMG packs, and clocks in at a sizeable $300k plus on roads. Apart from Rolls-Royce, we haven't experienced any other passenger orientated car that delivers comfort as good as this.
---
---
This Lunch Run, Uber Eats picked up the tab once again, and James and Jack used the pickup function to skip the wait times while John was at the wheel. A Rose Bay classic and boasting a healthy 4.8 rating with hundreds of reviews, it seemed rude not to give Plumer Chicken Shop a run. It came as no surprise that the burgers were scrummy, but it was actually the mountain of chips (James claims could even be the best he's ever eaten) that stole the show.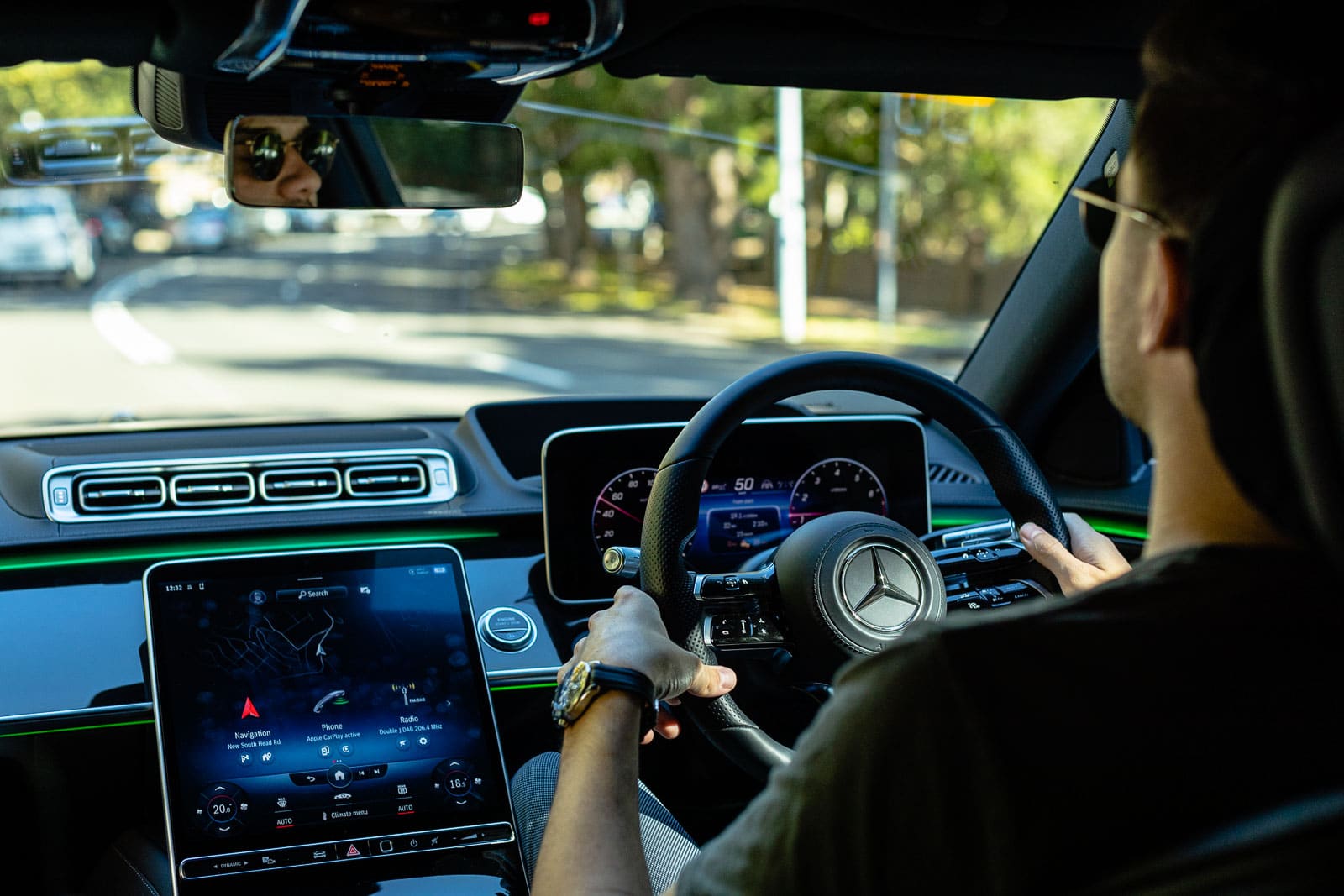 Check out the 32nd episode of our 'Lunch Run' series with the Mercedes-Benz S-Class below, and download the Uber Eats app to cop a pick-up near you.