Ever wanted to have the coolest kids at the park? Now you can. McLaren Automotive has teamed up with American toymaker Step2 to create the ultimate kids toy, the 570S Push Sports Car. Aimed at a small but very important audience, the mini 570S doesn't feature a twin-turbo V8 but does contain more cup holders than the real thing. It's also the cheapest vehicle in the McLaren lineup, but don't let that dissuade you.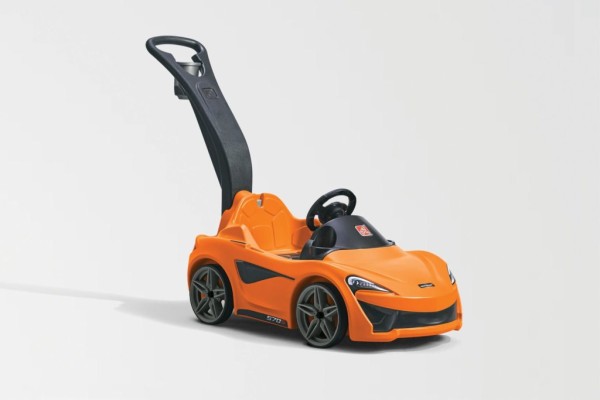 The broader goal of releasing a McLaren-themed push car is part of a growing licensing program by the Woking-based manufacturer. It's an effort to make McLaren a household name—like Ferrari or Porsche—by putting their name and logo on more consumer products and showing a greater level of accessibility to their Sports Series range, which the 570S is a key part of. This is something we've already touched on here in our review of the Sports Series, but its great to see the British marque extend itself into the broader market, albeit with their first ever non-carbon fibre chassis.
The 570S Step2 Push Sports Car will first drop in the 'Ventura Orange' livery that's long been synonymous with McLaren sports cars, and will be available exclusively through Amazon in the US this September, priced at USD$79.90. It will be available in Australia and New Zealand shortly thereafter, with local pricing to be confirmed.
---
---