The Land Rover tuning specialists at Overfinch Heritage continue to do what they have always done best: restore the era-defining designs of the original Range Rover and Defender with a contemporary twist. With the debut of the new 'Field Edition', we are being treated to yet another classic Range Rover to come out of Leeds, England, presenting a truly special car that's priced at over half a million dollars.
Featuring a classic 1997 Range Rover donor car, the Field Edition is the latest newest special project to come from Overfinch. The Field Edition was made with the intention of paying homage to the original Range Rover chassis, with a design and feel that is inspired by British country pursuits that it was known for.
The exterior structure remains your factory standard Range Rover, but the Field Edition takes on an adventurous departure with its look when considering its Bespoke Emerald Green finish complete with its complementary Overfinch Nevada 16-inch alloy wheels.
---
---
RELATED: Overfinch's 2020 Range Rover SuperSport SUV Has Arrived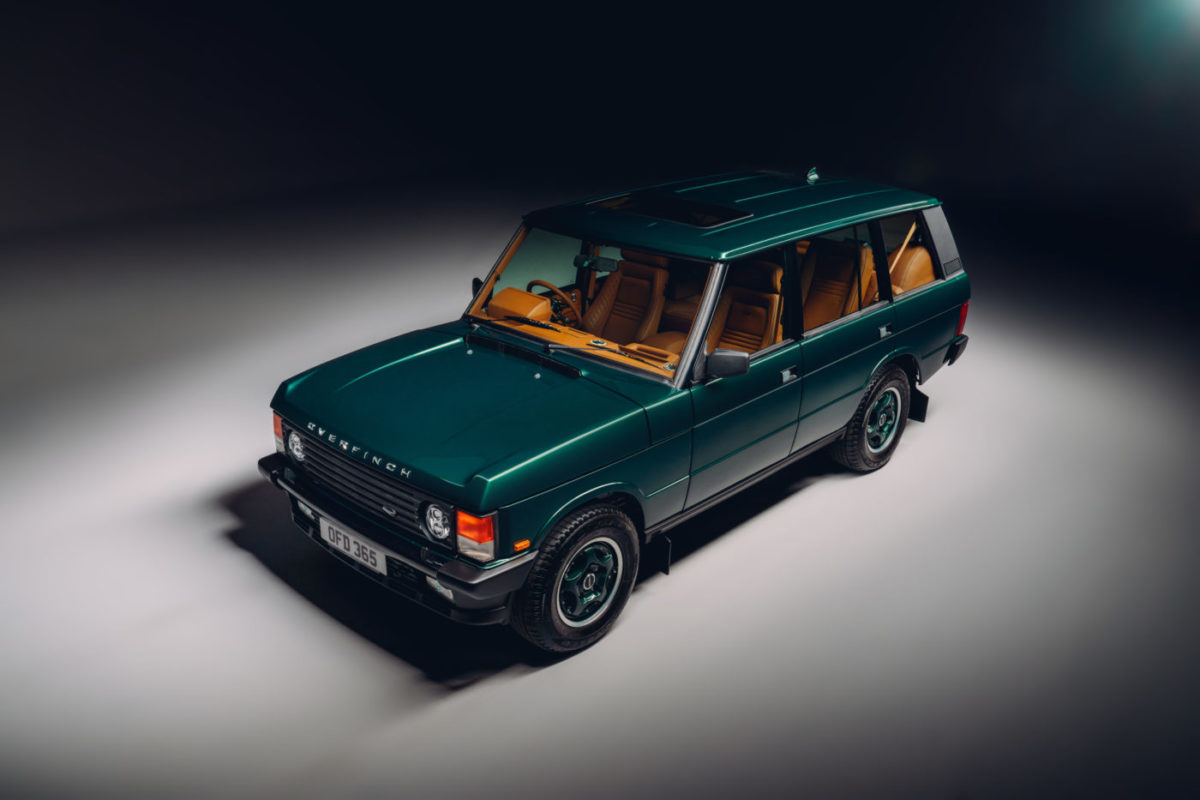 Inside, the connoisseur will find the car's re-imagined interior layout showcased in a unique tan leather theme that only Overfinch could achieve. The Recaro seats and headliner of the original feature a series of perforated diamond quilt accents that blend the traditional and modern elements of automotive design.
Throughout the cabin, Overfinch has deployed knurled brightwork with detailing applied to the gear selector, low range selector, handbrake, interior door handles & grab handles, and door lock stalks. Here, Overfinch introduces its own set of hand-crafted burr walnut door cards and air vent panels, tan suede headlining and an Overfinch luxury lambswool carpet mat set. The Mota-Lita classic steering wheel has been given machined metal treatment, with tan leather and an Overfinch Heritage badge to accompany it.
The rear load-space crucially includes a gun box cellarette handcrafted from Walnut, complete with inserts of Olive Ash. With two lockable drawers, the gun box has the capacity for your two shotguns and has a specially crafted humidor compartment. This rather distinctive feature for the car is completed by an inlaid leather topper with soft tan suede drawer linings.
While the exterior and interior highlight traditional British design, under the hood is a very American affair. A GM 6.2L LS3 sits under the hood, with the Field Edition's upgraded V8 engine capable of attaining 430-horsepower and 428lb-ft of torque.
The Field Edition by Overfinch Heritage x John Purdy & Sons Ltd is now available for £285,000.00 (AU$528,623) + VAT.