If you've never truly considered how a high-end production car is built, what better way to introduce you to the art form than with the construction of Porsche's one-millionth 911 model in Zuffenhausen, Germany.
Porsche pride themselves in the premium production of their vehicles, pioneers of an industry beginning as a family-run company in the 1930's and debuting their first 911 exactly fifty-four years ago. Since then, the Porsche brand and its flagship 911 fleet have become synonymous with the iconic sports car model.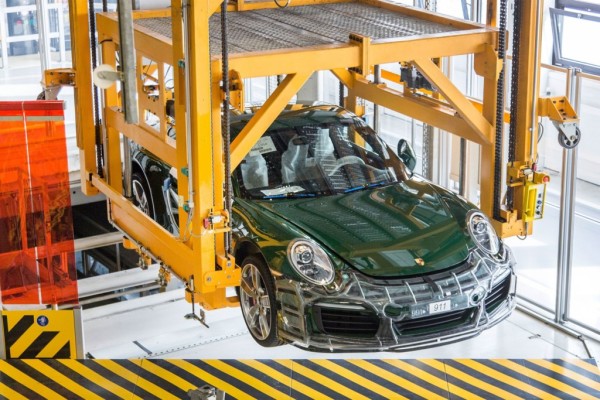 "It is the archetypal sports car for everyday driving, and a style icon that is unmistakable as both the face and heart of the Porsche brand: the 911," quoted Porsche in a media statement.
Its one-millionth unit, a slick "Irish Green" coloured Carrera S, rolled off the production line earlier this week, and is set to tour worldwide before finding its home at the Porsche Museum. It's not yet confirmed if the milestone vehicle will be making its way to Australia, yet its schedule is currently locked in for Germany, Scotland, USA & China.
As homage to the original 911 that paved the way back in 1963, this particular variant will come with a 60's styled interior, satin silver mirrors, wood-clad steering wheel and hatched cloth stitching in the seats.
Porsche claims that over 70 percent of their vehicles ever made are still drivable today, and attribute this vigour to their diligent assembly staff. It is said that between them, they are experts at over 200 different tasks.
Watch their mastery unfold in a time-lapse of the one-millionth car below.