The world's quickest production car, ladies and gentleman. Blink and you'll miss it. You won't hear it either, which is the most mind-boggling aspect of driving this automotive super machine. Mega car manufacturing and advanced technologies conglomerate Tesla Inc. have produced the fastest car in the world, the Model S P100D. And they gave us the keys.
By keys, we mean a little matchbox-sized Model S that doesn't insert anywhere, it simply sits in your pocket. The whole experience felt like a bit of a gimmick, especially silently turning out of the Tesla dealership for the first time, heart racing like a 10-year-old on Christmas morning. Everything your mind expects to experience when it comes to driving a luxury sports car, the purr of a V10 roaring to life, the rumbling of an excited engine asking to be unleashed, the envious looks from bystanders, gets flipped on its head.
Then we slightly put our foot down on the accelerator coming out of a turn in suburban North Sydney. It didn't take much to quickly remember that our vehicle was the fastest thing on the road – any road, anywhere – and it was a sobering thought. The weekend was going to be a hell of a lot of fun, I remember thinking, and it was all going to be provided by an electric car.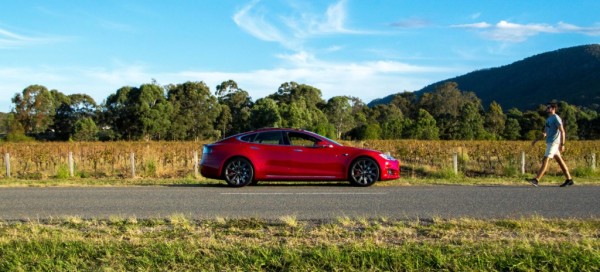 Ludicrous Mode
What you're all so keen to hear about, the masterclass in automotive engineering that has given the P100D it's glorious title as the world's quickest production car. We'll get it out of the way first, then, and deconstruct the recent 'Ludicrous Mode' update for you to try and comprehend just how insanely fast this car can be.
Laying down the numbers, it's quickest clocked time to 100km/h in a testing environment is 2.28 seconds. That's faster than the Porsche 911 Turbo S and the Ferrari LaFerrari. In a normal everyday environment, however, like that of the country roads in the Hunter Valley where we took our Tesla for a few laps, with street tires and regular asphalt, a more realistic time would be somewhere between 2.5-3 seconds. That is still ludicrously fast, and faster than any street-legal vehicle you might find eyeing you off at the traffic lights.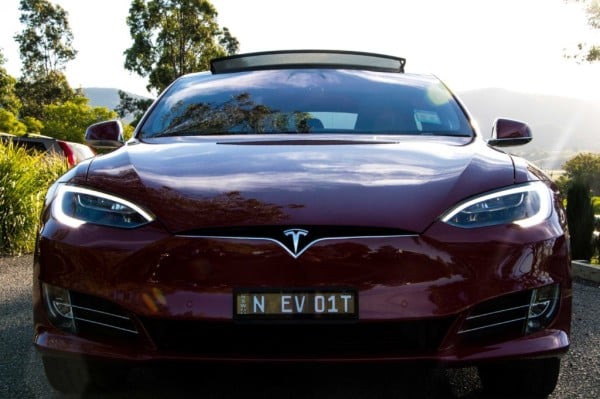 Being an electric vehicle, the differentiation between the application of the accelerator and the punch of the massive amount of torque is nearly impossible to distinguish. As soon as your foot hits the floor, the build-up of energy is released in an atomic-like snap back into your seat, your motor skills, particularly your ability to speak, are left well behind at the start line. Before you know it, you're at 120km/h and unsure of what just happened.
Performance
After all the talk around ludicrous mode, the remainder of the car's performance features might seem unfulfilling. The Model S design has been heavily influenced by Aston Martin's Chief Engineer Chris Porritt, a master of vehicle dynamics and advanced structural design. You can undoubtedly feel the $600-a-pop, wide-set rear tyres gripping the tarmac with ease, their responsiveness an incredible testament to the meticulously engineered sweptback rear profile.
Part of this stability must be credited to the all-wheel drive dual motor composition of the car, the front and rear engines individually and collectively controlling the distribution of weight and power throughout the vehicle. Regenerative braking takes a little time to get used to, as automatically slowing down when you take your foot off the accelerator is a rather unnatural feeling. The reason for this is so the car can store the kinetic energy for maximum battery power in the long run. The suspension can also be manually altered for aerodynamic considerations, and the sport steering helps you through turns on the higher ends of the speedometer.
Features
Every single function of the car is controlled by a 17-inch iPad-like touch screen that sits in the dashboard, slightly angled towards the driver. There are only two buttons in the centre console, one being the hazard lights, the other the glove box.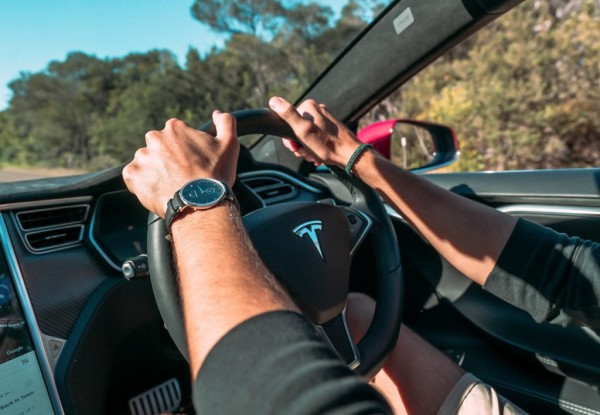 This car has so many gadgets that it would not be possible for me to mention them all. Rather, I'll choose the standouts for your average bloke sitting behind the wheel of one of these for the first time.
First up, Spotify. Tesla has partnered with the highly popular music streaming service to deliver unlimited tunes to your wheels. You don't even need to connect your phone, as the car itself has 3G connectivity so every tune you could ever want is easily accessible through the control panel or voice command activation from the steering wheel. The navigation system is quite standard but the size of the screen is noticeably handy. It has a much-needed multi-tasking feature that allows you to search songs while keeping tabs on the traffic, or monitor your energy consumption while watching the cars behind you before changing lanes through the ultra-high quality rear camera.
Charging
The best part about owning a Tesla (and for us hiring one), is that you're getting a luxury sports car without having to pay for petrol. Sure, if you're cashed up enough to own one that's probably not the reason you purchased it, but it was a novelty for us nonetheless. 'Superchargers' are exactly what their name suggests, locations around major cities or towns on Australia's east coast where you can get 270 kilometres into the battery in about 30 minutes. Bear in mind, you'll hardly ever rock up to top up with zero charge. It's not like your iPhone where you can run the battery to the ground and try to see how far 1% will get you.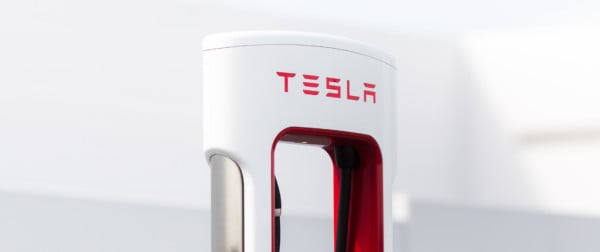 These superchargers are placed strategically every 200km between Sydney and Melbourne, to make the prospect of owning a Tesla more inviting. 'Destination' chargers are less powerful (at about 4 to 6 hours for a decent charge) but are found at common places of interest, i.e. service stations, hotels, airports, restaurants etc. These are programmed into the car's navigation system and it will tell you if you're going to make it there before the battery dies. If all else fails there's an adapter that lets you plug into a standard 240v wall socket, it will take a fair while, but it will get you there eventually.
Would we buy one?
Without a doubt. Before taking this car away for the weekend, we'd personally dabbled in a few luxury sports cars here at Boss Hunting. Nothing for us – or so we thought – could rival the sweet sound of an ear-piercing V10 or V12 supercar. Although we'll be the first to confess we've been effortlessly persuaded. Our perception of electric cars has undoubtedly swung in their favour. If I were in the financial position, I would hands-down purchase a P100D. What a playful, forgiving and technologically mesmerising daily drive it would be. It would never be a dull moment behind the wheel of a P100D, or any Tesla for that matter.
And that's without the autopilot features. Watch this space for a debrief of the exciting world of self-driving cars soon.
To book your own test drive, visit Tesla's website.
Video edit by @thedroneman