Auction kings RM Sotheby's have teamed up with Formula 1 for a one-of-a-kind auction in Abu Dhabi at the end of the month that will feature 40 high-performance vehicles.
Of all the cars on offer, the one that stands out head and shoulders above the rest is the V10 Ferrari Formula 1 car once driven by the great Michael Schumacher.
That's right, the actual Ferrari F1 car Schumacher drove during his successful 2002 season could soon be parked in your driveway – or hanging on your roof – whatever floats your boat.
---
---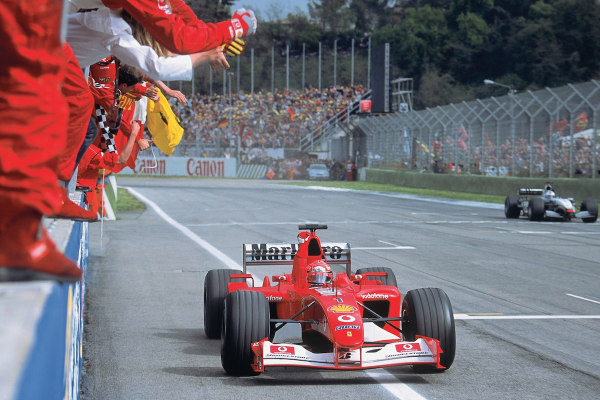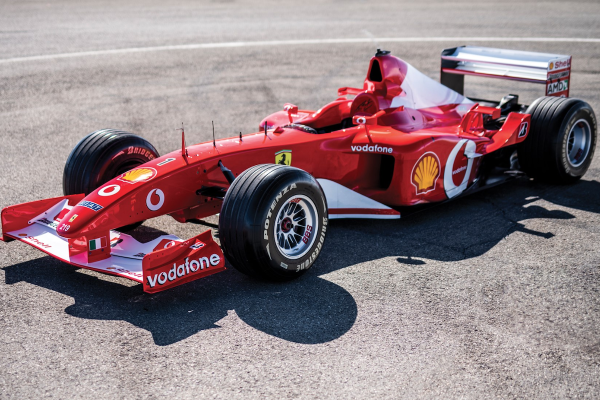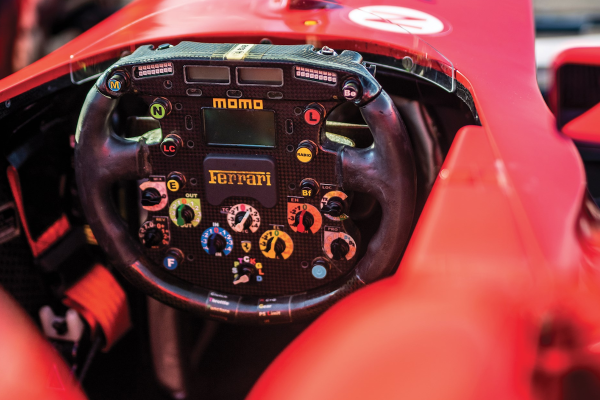 The Ferrari F2002 is in surprisingly good nick and expected to sell for a tidy AU$11 million, making it the most expensive Ferrari F1 ever sold at auction by Sotheby's. The price-tag might seem large, but given the car rocketed Schumacher to three Grand Prix victories and a fifth world championship, one can sympathise with the steep figure. A percentage of the final sale price will also go towards Schumacher's Keep Fighting Foundation.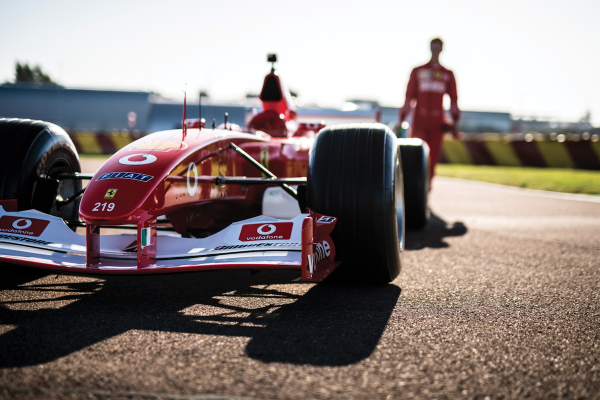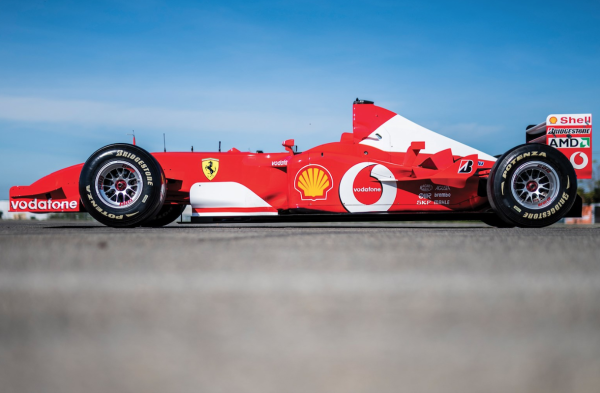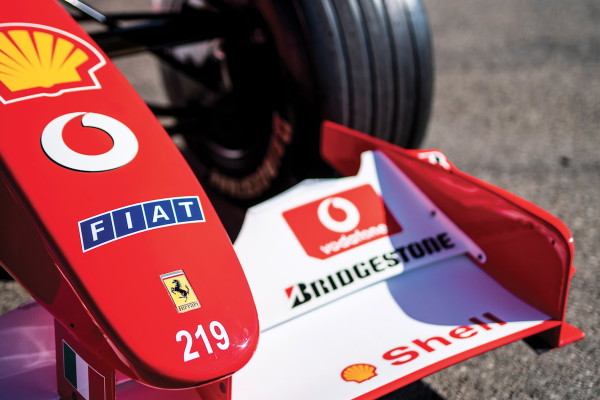 The car is currently Ferrari Classiche Certified and ready to race at Ferrari Corse Clienti events. While it does need an extensive engine and transmission rebuild, the slick-looking F1 car will be delivered to its new owner at Italy's Fiorano Circuit, Ferrari's private R&D racetrack, where it can be given a proper workout on the track.
To mark the occasion, Sotheby's collaborated with Schumacher's son, Mick, for a promotional video that shows the younger F1 driver taking his old man's championship-winning car for a spin at Fiorano.
https://www.youtube.com/watch?v=HsAWf94kA_A
Along with the F1 Ferrari, Schumacher's 1992 Benetton B192 is also up for sale. The FIA Formula One World Championship car helped Schumacher take third place in Germany and Italy during the 1992 season and is expected to fetch around AU$1.6 million.
There's a whole host of supercars and vintage vehicles up for grabs, along with this $30,000 F1 slot car track.
You can find out more information by visiting sothebys.com.
---
---
RELATED: WATCH: Danny Ricciardo critiques famous racing movies