Five minutes.
Five minutes was all it took to throw a journey from Australia to Åre, Sweden into complete disarray, despite the eight of us setting a cracking pace through Dubai airport. With our connection missed due to a delay in Melbourne, we eventually ended up on a plane to Geneva, followed by another to Sweden before climbing into cars for an overnight drive to the country's North.
Sounds ludicrous I'm sure, and it was, but we only had one day scheduled in for ice driving, the group was determined to get there, and our host's Toyota we happy to oblige. We arrived in Åre just before 9 am following eight hours sitting in the back of an S Class, to round out a sixty-three-hour trip to our destination. I was absolutely shattered but the sunrise over the Swedish mountains seemed to have perked the car up as we climbed the winding roads up to Copperhill Mountain Lodge, taking in the abundance of snow and incredible scenery.
Overnight, there had been chat of us missing the morning Ice Driving session to catch some rest. We decided that the adrenaline mixed with a quick shower and a coffee would suffice, donned our Toyota racing kit and arrived lakeside to a fleet of cars patiently waiting to be unleashed.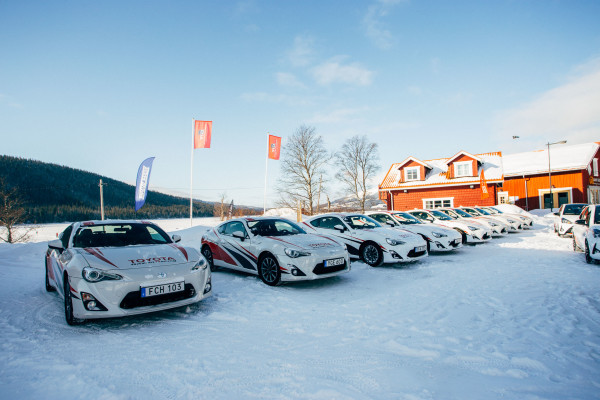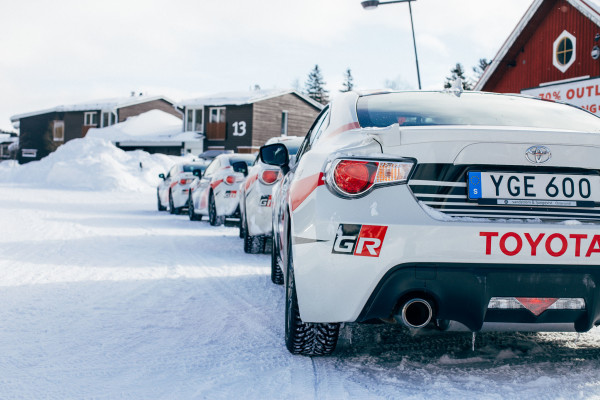 Our experience started with a braking exercise in the race spec Toyota Yaris GRMN which required getting the car to a cruising speed of 60km/h before hitting the brakes and steering around an obstacle before finishing between two final cones. I'd completed similar exercises on a bitumen track with both Audi and BMW and can confirm that it was a completely different kettle of fish on ice, requiring the driver to anticipate the delay in braking and steering traction to navigate the course properly. As we built our speed in increments of 10km/h up to 100km/h, the course got almost impossible to navigate with cars sliding all over the place – a humbling experience to say the least.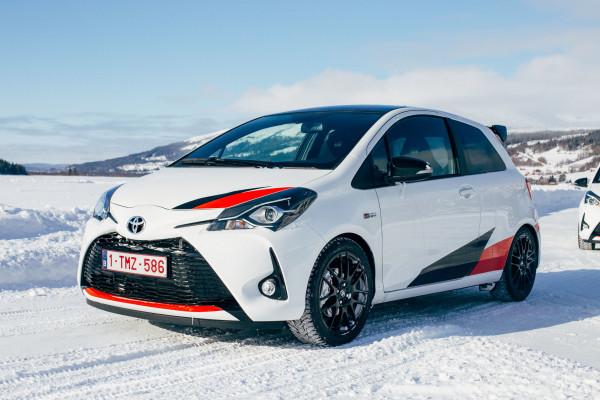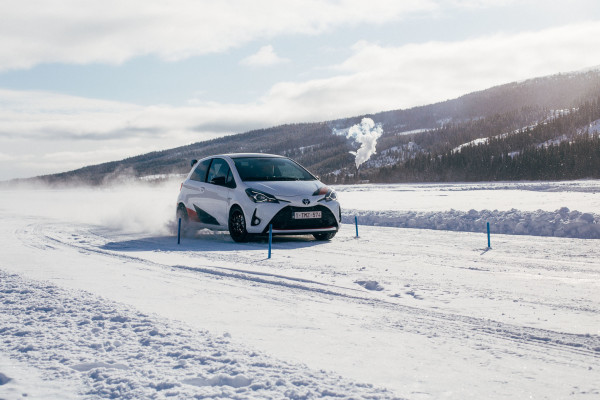 While the small cars were a blast, we were there to slide, and following a hasty lunch found ourselves in the enthusiast favourite Toyota 86 drifting around a guitar-shaped track struggling to contain our smiles.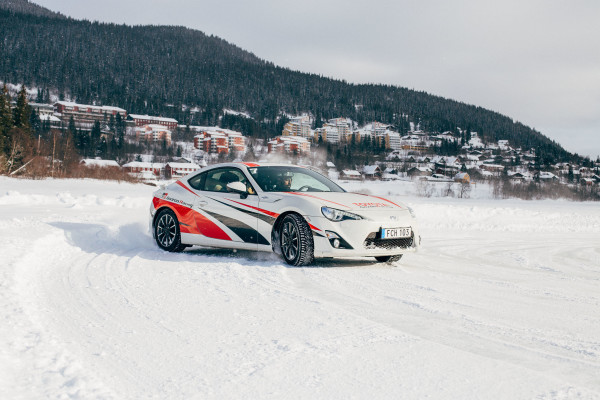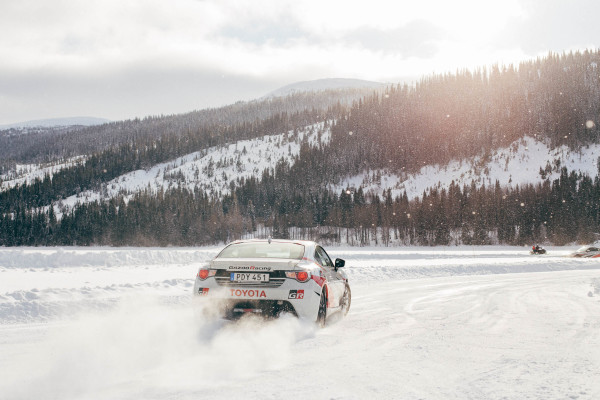 With next to no instruction provided on drifting technique, there was a vast difference in skill level as each of us found our feet with the cars with mixtures of driving aids turned off. Two of the four cars were automatic and not the preferred choice of the group, so there was a constant squabble to get into the manual variants which allowed superior throttle control, which is ultimately what drifting is all about. After some pointers from David McCowan, a self-professed drifting enthusiast, I soon honed my technique and began to have a whale of a time, initiating and controlling slides and linking corners.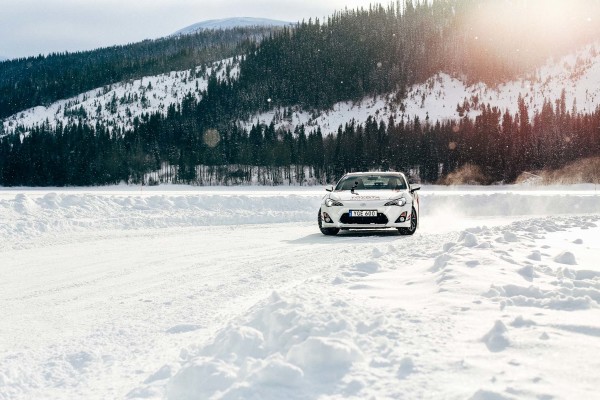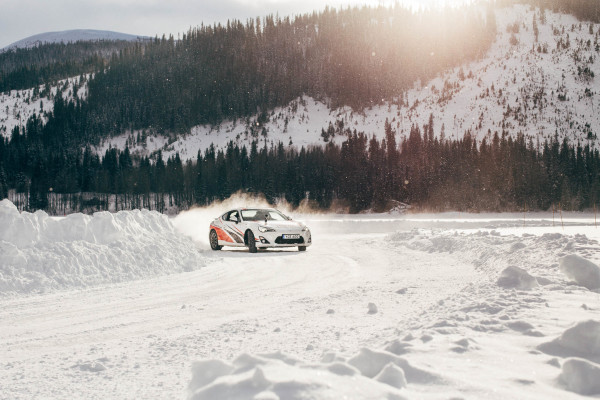 To finish the day, we headed to another track where we would be duking it out in a time trail after getting acquainted with the various driver aids. With each lap of the track our instructor would remove another bit of handy technology, showcasing just how critical they were in relation to traction and safety. And each lap we'd feel more of the ice, right on the edge of control and ability.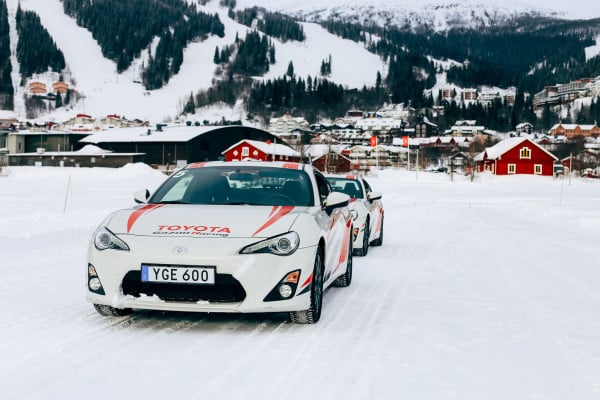 Our final lap was the time trail and tensions were high (they always are when motoring journos have the chance to beat other motoring journos). With just one attempt and penalties given to those who clipped cones, hit the side snow wall or didn't end up inside the final four cone 'garage', there was a fine line between pushing the limit and recording a winning time. Unfortunately, I undercooked it, missing the top three but not a single ounce of me cared, it was easily one of the best days I've ever had in a car and we barely got above 100km/h!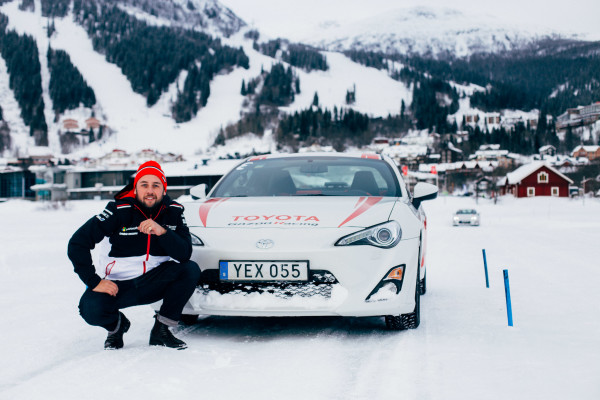 If Ice Driving is on your bucket list, I suggest pushing it to the top as it's the most fun you can have in a car, and when it combines some of the most beautiful scenery in the world, well you really can't go wrong.
Thanks for having us Toyota Australia. Check out our coverage of the new Supra Gazoo Racing Concept and gallery from Geneva Motorshow here.