Ludicrous as an adjective does not even begin to describe the mad money that is thrown around in the world of professional football these days. Year after year the numbers keep getting higher and records keep getting smashed out of the park.
The pinnacle of all of this coin seems to find itself with the one and only Neymar Jr. From a suburb of Brazil's Sao Paulo, the wickedly gifted 17 year old at the time began his professional career at Santos on a staggering $1.59 million per year.
Since showcasing his skills on the world stage in the Brazilian national team Neymar was snatched up by Barcelona in a $158 million transfer which awarded the 21 year old a 5 year, $101.5 million contract with the Spanish super side.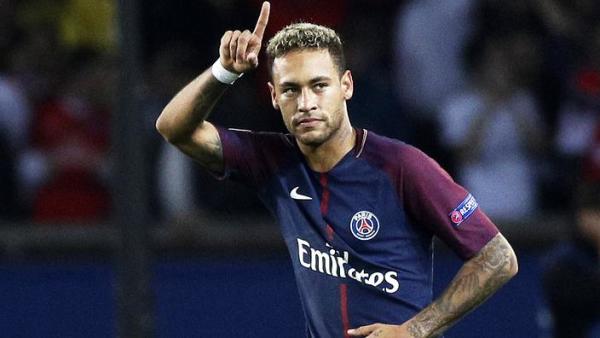 With a release clause of $295 million, the thought of any rival European club making a move for Neymar at this point was laughed off, until of course, French side Paris Saint-German took the football world by surprise yet again with a world record fee of $333 million.
Sitting on the biggest bank in the history of football, Neymar currently rakes in a whopping $70 million per year, and that's before his sponsors like Gilette, Nike and Beats by Dre. chime in with a collective $29 million of pocket money.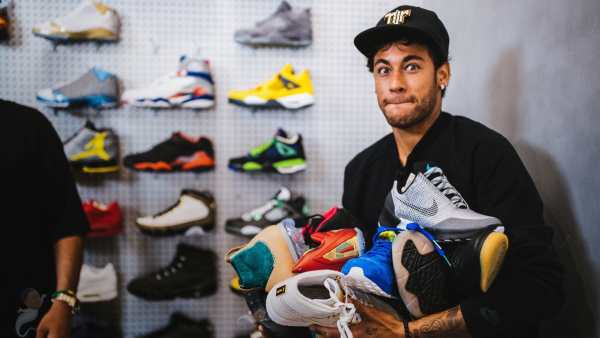 What does one do with more money than God? Well while the average joe may splurge on themselves once a month with some fresh kicks or a plane ticket overseas, for perspective, Neymar once dropped $23,700 on shoes in one day.
In addition to his stupidly impressive shoe collection, the man owns a yacht, a private jet, drives an Audi RS-7 as his daily and will casually drop $237,000 on Gaga Milano timepieces in one session.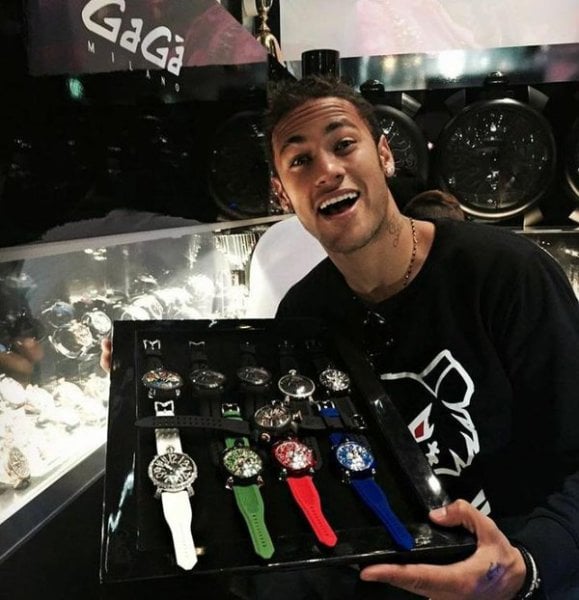 Head over to this article to see 9 other things you could buy for $333 million instead of Neymar Jr. How do 20 Rolls-Royce Sweptails sound?