With the passing of Bill Russell, we don't just remember one of the greatest basketball players of all time who won championships during 11 of his 13 NBA seasons. We remember the man who endured racism beyond our modern-day comprehension. We remember the man who fought for civil rights during America's turning point. And we remember the man who broke down crucial barriers that would effectively pave the way for future players.
Across his storied 13-year career as a player, Bill Russell earned the following titles:
12 x NBA All-Star
5 x NBA MVP
4 x Rebounds Leader
11 x NBA Champion
1 x Olympic Gold Medalist
2 x NCAA Champion
RELATED: Jack Nicholson Banned Boston Celtics Gear From 'The Departed' Set
---
---
Note how there aren't any Finals MVPs listed above. That's because the award didn't exist at the time (but the honour has been named after him since 2009).
An incredible teammate who shined in clutch situations, Bill Russell raised the bar when it came to defence. Game 7 of the 1962 NBA Finals against the rival Lakers? 30 points, 40 rebounds, and what we can only assume was an absurd number of blocks (the stat wasn't recorded until 1974) in a 110-107 win for his Boston Celtics.
Russell was the first of just two NBA players to serve as their team's coach while also on the roster as an active player — he even won two NBA titles from this unorthodox hybrid role. As insane as that may sound, what's even more remarkable is that his position made him the first black coach in any major US sport.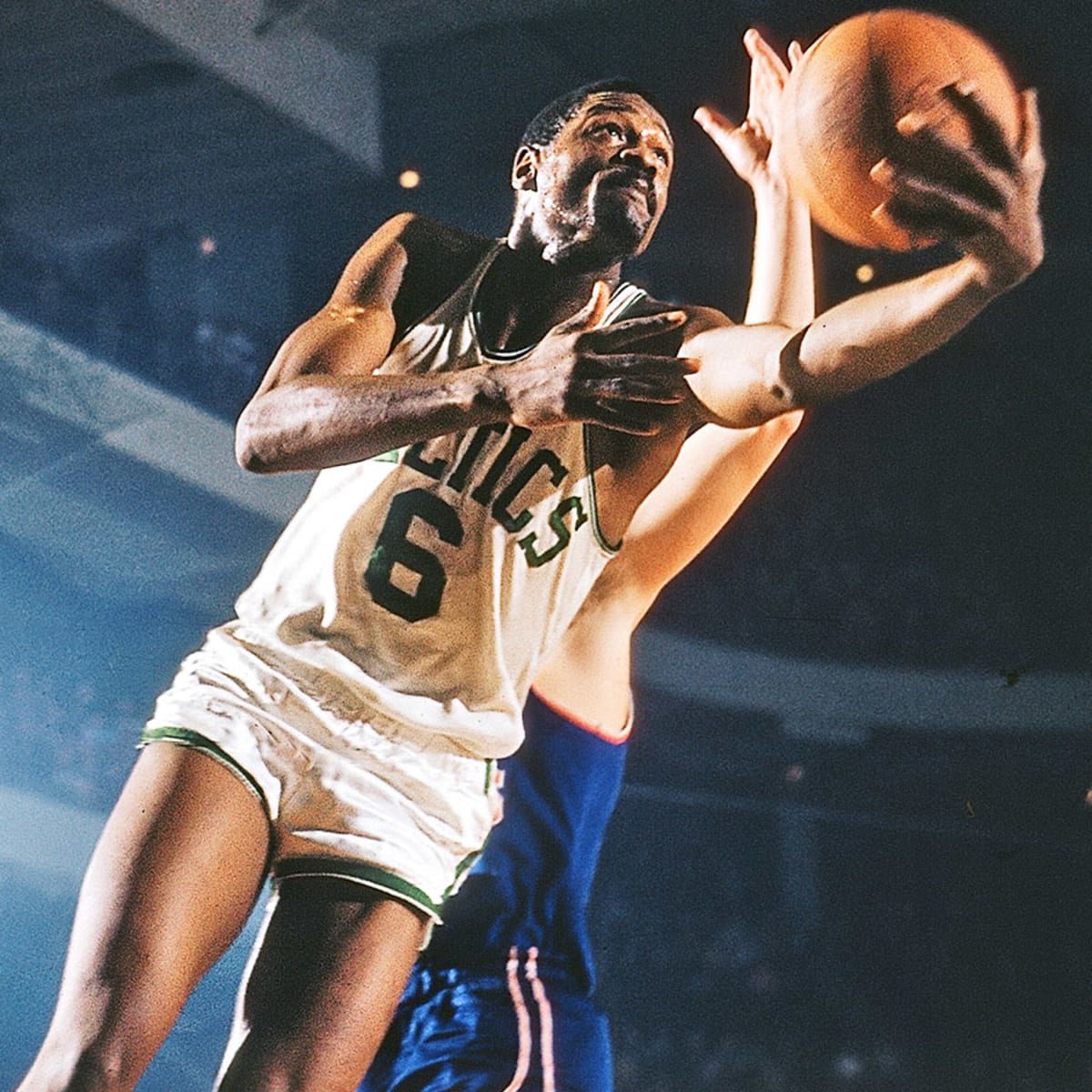 RELATED: Did Wilt Chamberlain Actually Sleep With Over 20,000 Women?
In many respects, however, Bill Russell's most impressive accomplishments came off the court. His most impressive accomplishments involved tireless political activism at a time when black rights in America were still up for debate.
He attended the March On Washington in 1963 when Martin Luther King Jr gave his 'I Have a Dream' speech and publicly supported Muhammad Ali when he refused to be drafted for the Vietnam War. He faced countless threats and racially-motivated mistreatment as a player, including when a restaurant refused to serve the Black Celtics; Russell refused to play in the next game as a sign of protest.
"Bill Russell, the man, is someone who stood up for the rights and dignity of all men," said former US President Barack Obama when awarding him the Medal of Freedom in 2011.
---
---
"He endured insults and vandalism, but he kept focusing on making the teammates who he loved better players and made possible the success of so many who would follow."
Recently, Bill Russell's name is often brought up as an example of how far the sport has come. They discredit his phenomenal resume by highlighting the level of play isn't comparable to the levels of today, that he enjoyed the privilege of a stacked team relative to his competition, and that being 6'10" (2.08 metres) tall with a 7'4″ (2.24 metres) arm span would make him undersized at the centre position in other eras of basketball.
This greatly misses the point. Every sport evolves and you don't really ever get much of a say in how good your competition is. Today's basketball legends are indebted to the fact that the sport has been built off the backs of giants. You simply cannot tell the story of the NBA without mentioning Bill Russell.
Bill Russell died peacefully at age 88 with his wife by his side.