There is a sort of banal amusement that comes from seeing professional athletes – usually American – endorsing unbelievably unhealthy food. I can't imagine LeBron James drinking too much Sprite, nor Serena Williams chowing down on Oreos in the lead up to one of her 23 grand slam titles. However, if former teammate Charles Oakley is to be believed, the connection between Michael Jordan and McDonald's extended far deeper than a paycheck. According to Oakley, it was a staple in the man's diet.
For those that know anything about Michael Jordan and what he was able to accomplish, this sounds unfathomable. Just watching a second of his high flying performances on the court would lead one to conclude that Air Jordan couldn't be holding a stomach full of Maccas. Are we supposed to believe that legendary personal trainer Tim Grover just allowed this?
Apparently early on in Mike's career, such indulgences weren't out of the question. When speaking to Matt Barnes and Stephen Jackson on All the Smoke podcast recently, Charles Oakley gave us another glimpse into the life of a legend during his early playing days:
---
---
RELATED: Michael Jordan Once Called Charles Barkley At 4AM For A Golf Trip On His Private Jet
"I wasn't cooking like I was, but my cooking started picking up. We ate a lot of McDonald's back then. MJ ate McDonald's every morning for breakfast. And before games, he'd eat steaks before every game."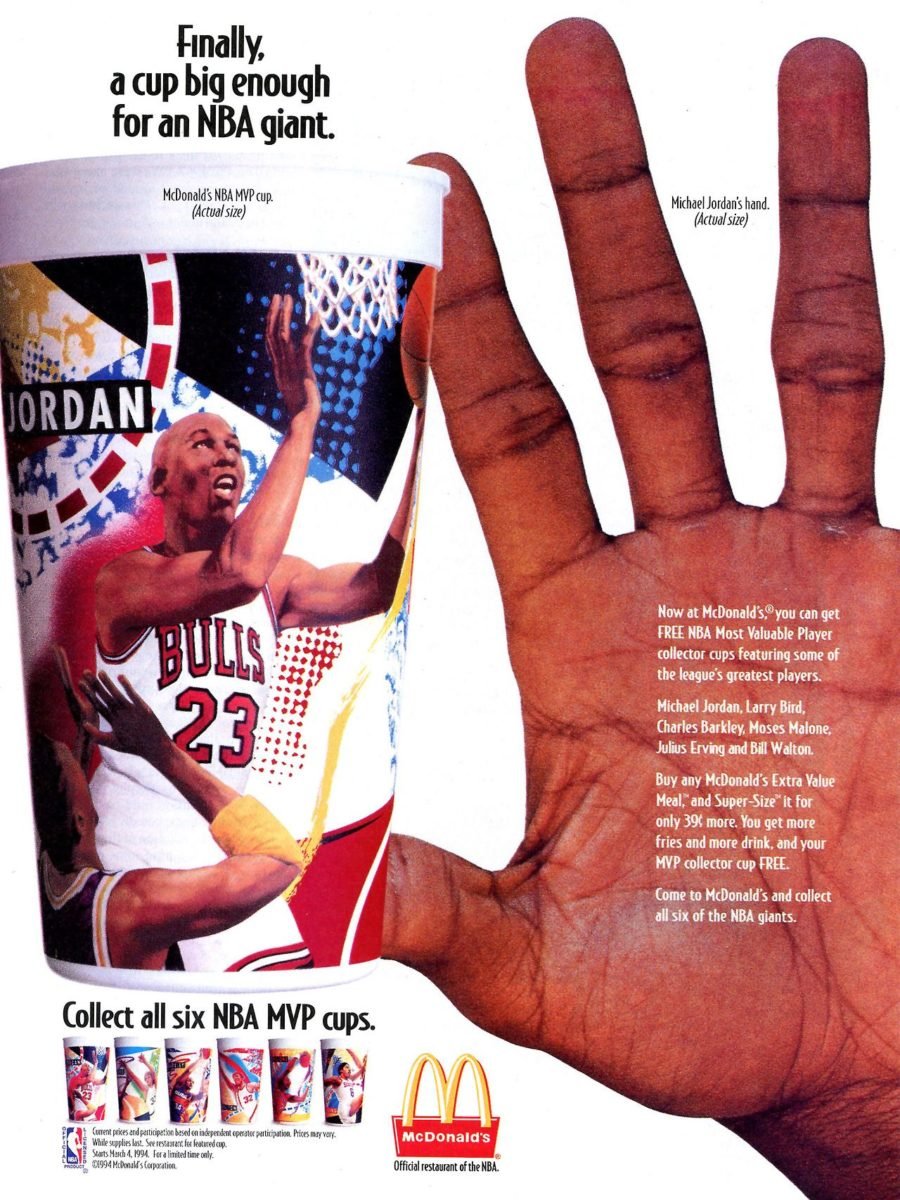 This isn't the testimony of just some guy, either. Drafted in the same year by GM Jerry Krause, Charles Oakley was a teammate of Michael Jordan for much of the Bulls legend's early career. While Michael Jordan's role was to be the team's leader and primary scorer, Oakley had the far less glamourous responsibilities of being an enforcer; making sure His Airness wasn't getting smacked up by the Pistons.
They were reportedly quite good friends, playing ping pong, swimming, and of course, getting their feed at the golden arches. Oakley was not a part of any of the Bulls' six title runs and, judging from this, there's probably a good reason for that.
With all of these accomplishments happening under a strictly McDonald's and steak diet, who can even blame Michael Jordan for not prioritising nutrition? Back in 1992, he even took it a step further and had his own meal named after him: the McJordan Special, a Quarter Pounder with bacon and barbecue sauce with a side of fries and a drink. You may recall this deal was later be revived two years ago under the "Travis Scott Meal" banner. Certainly less cool.
Michael Jordan of course would go on to develop the disciplined, healthy habits that would ultimately lead to winning and maintaining championship glory. Still, though. Every day throughout the regular season for at least years? Let's not forget that those years that Oakley was his teammate, Jordan was still able to:
Win NBA Rookie of the Year
Score 63 points in a playoff game (still the record)
Win the NBA scoring title twice
Win the Slam Dunk Contest twice
Win regular sason MVP
Win Defensive Player of th Year
Win All-Star Game MVP
Get named first team All-Defence
Not to mention that one of those years he missed 64 of 82 games due to a broken foot.
---
---
All I can say is, the infamous pizza that four blokes delivered to MJ's room at 2 am the morning of Game 5 of the 1997 NBA finals – which prompted him to supposedly have food poisoning in the now-iconic 'Flu Game' – must have been pretty bloody lethal.