Despite the Charlotte Hornets unlikely to snag a playoff spot this season, for the team's majority owner, Michael Jordan, it hasn't been a bad year at all for investments.
Combine his takeover of the basketball team with the immense success of the Jordan Brand this past year, Jordan himself has upped his overall net worth to a staggering $1.65 billion USD.
While even 1% of this figure would be life-changing for most, somehow he's still only the 455th richest person in the United States. Jumping 90 places up the ladder from last year, Jordan's merging of both brands can be retrospectively confirmed as a smart business venture. The decision to rebrand Charlotte from the 'Bobcats' back to the 'Hornets' has also increased the overall value of the team by 35%.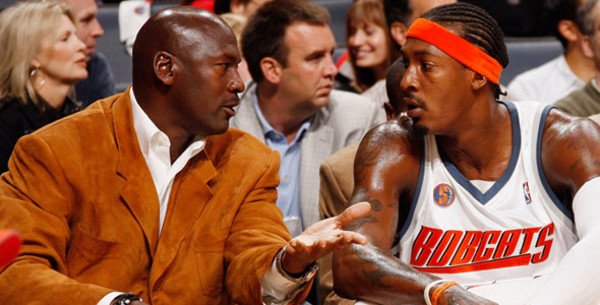 In other sports developments this past week, Floyd Mayweather is official in MMA training with Tyron Woodley.