There is no more co-dependent relationship in pop culture than the one that exists between the hip-hop game and the NBA (hence the endless references).
Hip hop just loves a name drop.
One can't survive without the other, and the level of mutual appreciation flows both ways.
Perhaps fittingly, Drake (no stranger to an NBA reference in his tracks) sums it up best in 'Thank Me Now'. 
Damn, I swear sports and music are so synonymous.

Cause we want to be them, and they want to be us.
With that in mind, we decided to scroll back through our favourite NBA references in hip-hop. 
LeBron James
Unsurprisingly the NBA's highest-profile player has more than his fair shares of head nods in tracks. LeBron James comes up so often that he's almost become a synonym for success. 
Now that he's winning rings in Los Angeles, a city which lives and breathes hip hop, expect to hear LeBron name-checked more than ever. 
Kanye West – "New God Flow"
"Went from most hated to the champion god flow. I guess that's a feeling only me and Lebron know!"
XV – "Chaka Shao Khan"
"Musical chair rhymes, they thinkin' it's their time. The game like LeBron's hairline, always receding."
Michael Jordan
The undisputed GOAT on the court has long been fodder for hip-hop, his ruthless pursuit of success providing an easy parallel for rap artists wanting to be like Mike.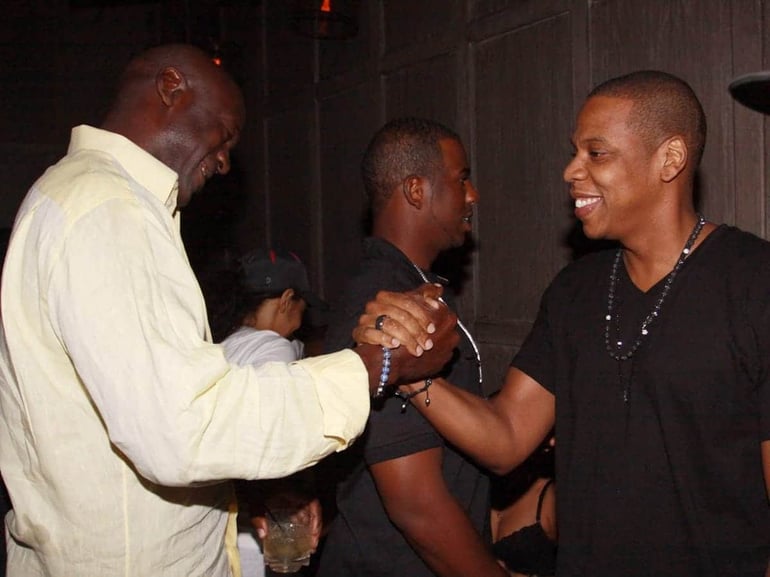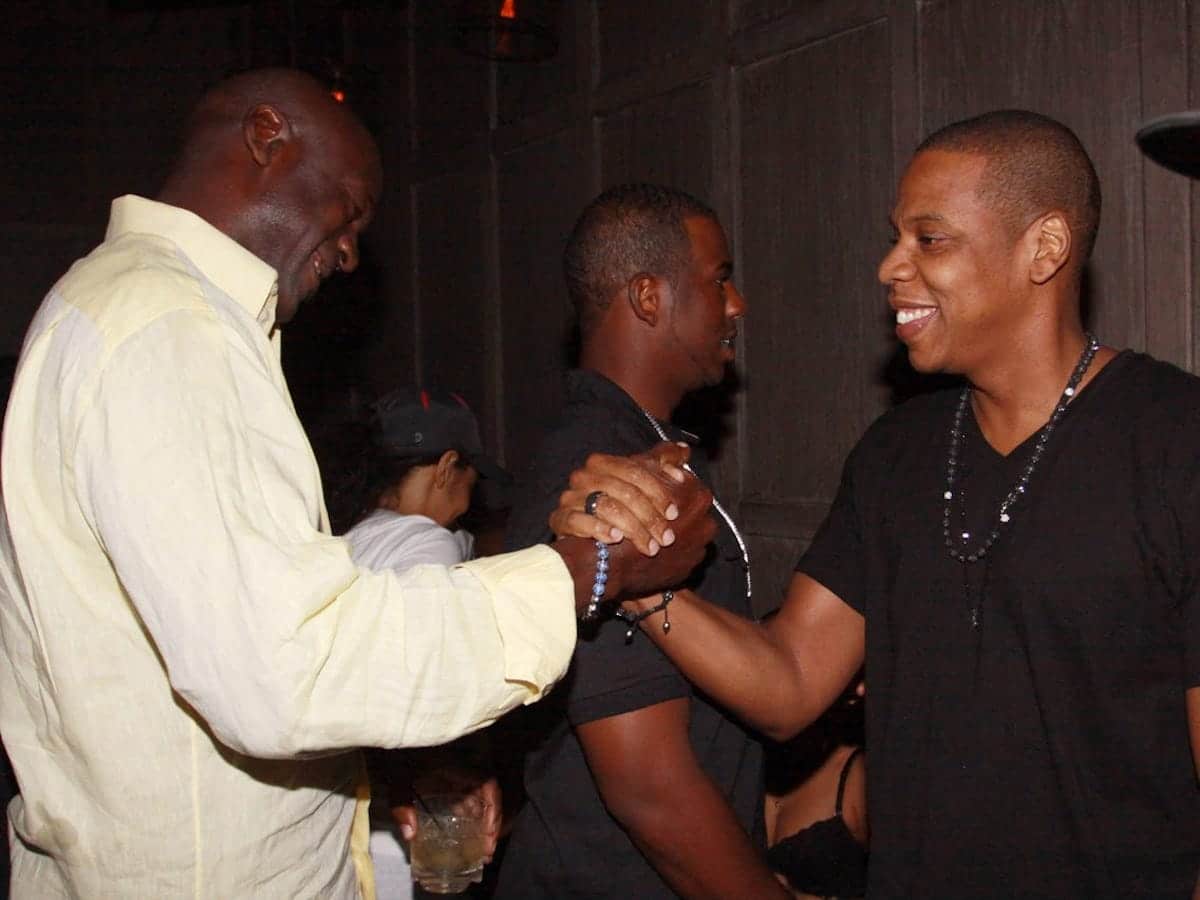 Notorious B.I.G. – "Victory"
"Real sick, raw nights, I perform like Mike! Anyone—Tyson, Jordan, Jackson."
Ice Cube – "It Was A Good Day"
"Last week fucked around and got a triple-double. Freaking n*ggas every way like MJ. I can't believe today was a good day."
Jay-Z – "Encore"
"When I come back like Jordan, wearing the 4-5. It ain't to play games with you, it's to aim at you, probably maim you."
Kanye West & Jay-Z – "N*ggas In Paris" 
"Psycho, I'm liable to go Michael. Take your pick, Jackson, Tyson, Jordan, Game 6." 
Allen Iverson
The best NBA player to never win a Championship: Allen Iverson's skills haven't gone unnoticed. Most memorably, Drake references the moment when a rookie Iverson crossed over Michael Jordan on March 12th, 1997.
Drake – "Thank Me Now"
"And that's around the time that your idols become your rivals. You make friends with Mike, but gotta A.I. him for your survival."
Post Malone – "White Iverson" 
"White Iverson. When I started ballin' I was young. You gon' think about me when I'm gone. I need that money like the ring I never won, I won"
Steph Curry
With back to back MVP titles and a swag of Championship rings, it's hardly surprising Stephen Curry has racked up a bunch of NBA hip-hop references. 
Drake – "0 to 100, The Catch Up'
"I been Steph Curry with the shot. Been cookin' with the sauce, chef, curry with the pot, boy"
Fat Joe – "All the Way Up (Remix)"
"Uh, I'm Steph Curry in the clutch. Take a shot of this Royal Elite and go all the way up."
Vince Carter
This one from former Odd Future member Earl Sweatshirt just bumps. Plus any reference to a serious knee issue deserves respect.
Earl Sweatshirt – "Chum"
"His sins feeling hard as Vince Carter's knee cartilage is."
Kobe Bryant
Kobe Bryant loved hip hop, but hip hop loved Kobe Bryant more. Allegedly, the most name-dropped athlete in music history, everyone from Kendrick to Lil Wayne has name-checked Mamba.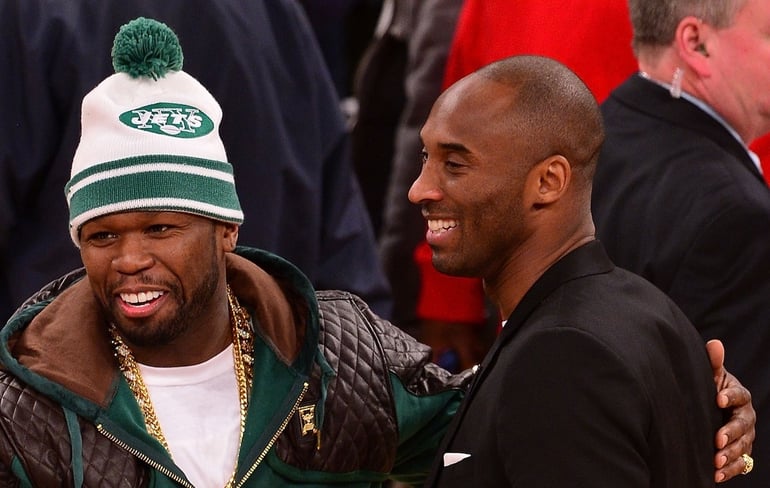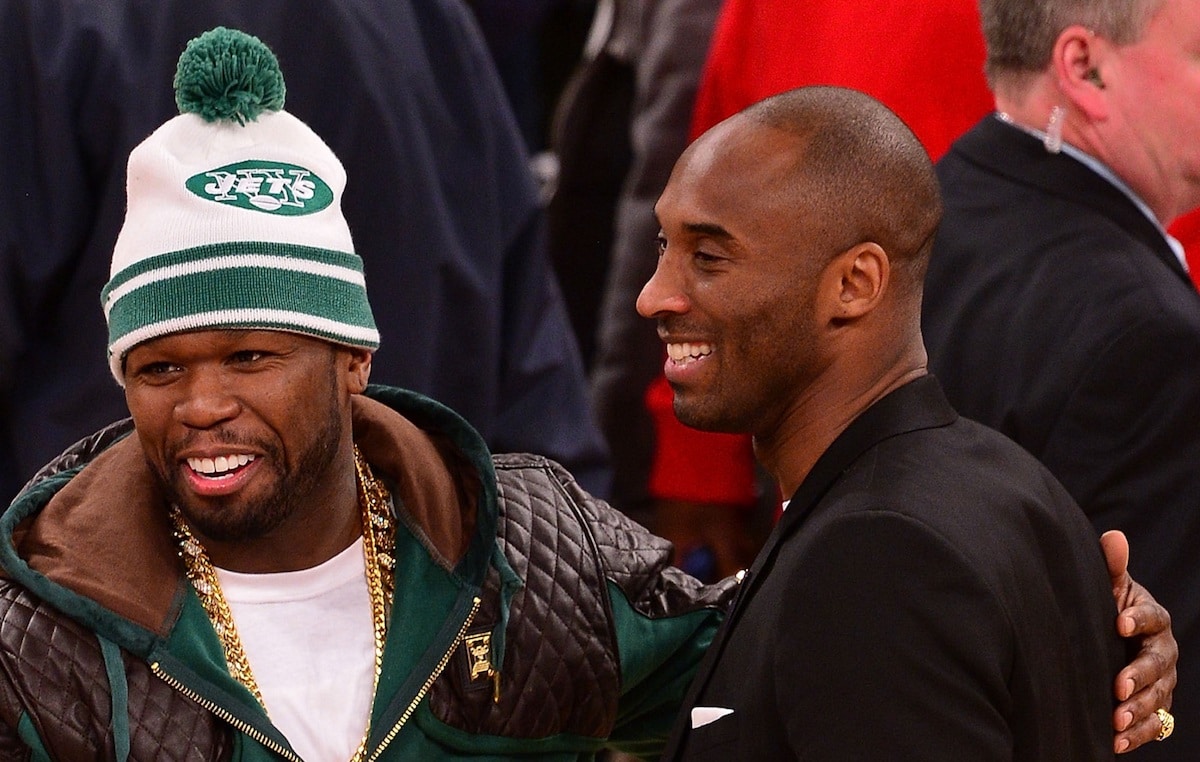 50 Cent – "Guess Who's Back?" 
"You wanna get acquainted with me, you wanna know me? From three-point range with a Glock. I shoot better than Kobe."
Juicy J – "Who Da Neighbours" 
"My mansion sittin' on 40 acres, who the neighbors? Kobe Bryant from the Lakers, now that's paper."
Lil Wayne – "Kobe Bryant"  
"Straight outta high school. The brackets ain't for me. I will be jumping over you. Like I got a mattress at my feet."
Magic Johnson
Trust Kanye to show his softer side when paying tribute to Lakers legend, Magic. While Johnson achieved virtually everything a player could dream of during his 13-year NBA career, including five rings and an MVP award, his (successful) battle with HIV remains most the most impressive feat. 
Kanye West – "Can't Tell Me Nothin'" 
"No, I already graduated. And you could live through anything if Magic made it."
RELATED: LeBron James Signs Two-Year Contract Extension Worth $115 Million