As you're nearing the first bend at Sydney Motorsport Park, riding shotgun with Jamie Whincup sitting next to you, you can't help but think that you might not live to see the end of this lap.
You can tell yourself as many times as you want that: 'This is Jamie Whincup, he's the best to ever do it, he's not going to crash', however there will still be that slither of doubt.
Why? Because as much as you try to comfort yourself, the fact is you're still in a car that's pushing 300km/h with an engine so raw and powerful that you can feel the hum of the motor vibrating your inner organs, it's still made only of metal and carbon fibre, and there's still only the hard ground to cushion your landing if you roll. But sure enough, just when you think it's too late, Whincup brakes and makes what you thought to be an impossible turn, before accelerating out once again just to play the same cruel trick on you at the next corner.
While this is all happening, you will be shocked to find out that Whincup isn't making extremely complex calculations in his head, or listening intently to the intricate roar of the motor, or making desperate deals with the devil like yourself: No, he's wondering whether or not he has any milk in the fridge.
"It's very normal out there for us doing 300 or 280k's or something down the shoot, half the time on days like today you're thinking about something else, 'What times my flight tonight?', 'What am I doing tomorrow?', 'Have I got any milk in the fridge?' "
Jamie Whincup has just had his 100th career win at the Sydney SuperSprint and is now only five wins short of record holder and Red Bull teammate Craig Lowndes. He already has six Supercar crowns and is looking to add a seventh to his tally this year. At the Rio Olympics just gone a lot of the focus was on Usain Bolt and Michael Phelps, not just due to the fact that they might win, but also the records they would be breaking in doing so.
Whincup is in a somewhat similar position, tipped to break every Supercar record there is one. Indeed you wouldn't blame him if these days if he had one eye on the stats sheet as well as the road. However when the subject is raised, Whincup says rewriting the history books is not what motivates him:
"I never chase the numbers, the numbers just happen. You should never chase a time, or a budget or a dollar figure or anything, you should just focus on the process and the numbers will sort themselves out."
For Whincup, it's all about the competition and being the first driver across that line every time he races. He points out that although they had a good weekend race-wise in Sydney, they still got beaten by three tenths of a second in the qualifying race. Some would be satisfied with getting the race win, but not Whincup, he speaks passionately about going away and analysing the data from that qualifying race and seeing where they can improve.
It's that ultra-competitive spirit that seems to continue to possess the true champions even after they have nothing left to prove.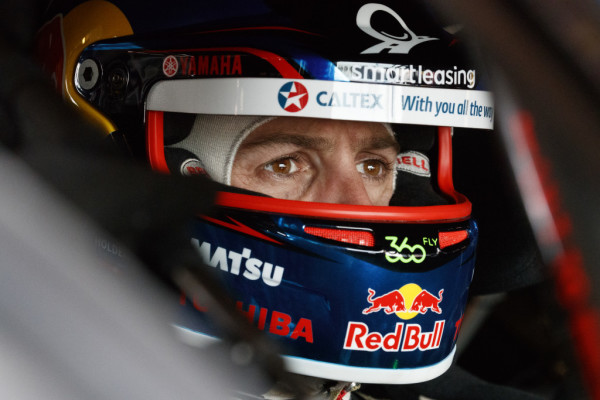 Again, when delving deeper into the lives of true champions at the top of their field – whether it be athletes, musicians or actors – you will find the work ethic. Some may think that Supercar drivers do not put in the same work as, say, Michael Phelps, but that's not necessarily true, the workload just takes on a different form. Whincup explains that compared to other sports, the Supercars have around 120 promotional days a year they must attend, then from March through till December they have 14 race meetings which usually go for around six days. That's over half the year gone already, plus Whincup says he's still got a life on top of that.
"My inbox still gets hammered if I don't go on my computer all day, I've still got my lawns to mow and wash my clothes when I get home."
Then there is the physical component of being a professional driver. Whincup says keeping fit is still a massive aspect of what he does and, like most athletes, his day usually starts with a training session. These workouts are mainly cardiovascular based and he structures a lot of his training on that of triathletes, even competing in the occasional event himself.
"We actually sort of look at what they [triathletes] do because that's really good training for what we do. An Olympic distance triathlon is just over two hours and that's about the equivalent of a stint in the car."
On top of all this Whincup tells that he has also spent the last three years heavily investing into life after motorsport. He employs two people to run Whincup Motorsport and wants to make sure it lives long past the test of him wearing a helmet. He also just built a car wash and café in Hope Island on the Gold Coast and says that every bit of spare time he has had over the last 18 months has gone into that project.
"I haven't been on a holiday or anything leisurely for more than a day or so in a long time."
It's a big work load, and his success on and off the track is a reflection of it. But as Whincup eases off the accelerator after coming down the final stretch and pulls into the pits you hear him laughing. That's when you realise that the last two minutes of your terror was his leisure time. The door opens and somebody begins to extract you from your seat. 'How was that?', Whincup asks, and for a second you can imagine him as someone who mows his own lawn and washes his own clothes.
But then, before you have time to answer, he's off again, putting the fear of God into someone else one corner at a time.