If your ping pong skills are less than desirable and you find yourself on the losing end during most lunch hours, at least you can now look the goods with Tiffany & Co.'s spectacular ping pong set.
Created as part of Tiffany & Co.'s 'Everyday Objects' collection, the sophisticated table tennis set is an eye-catching addition to any workplace ping pong tournament.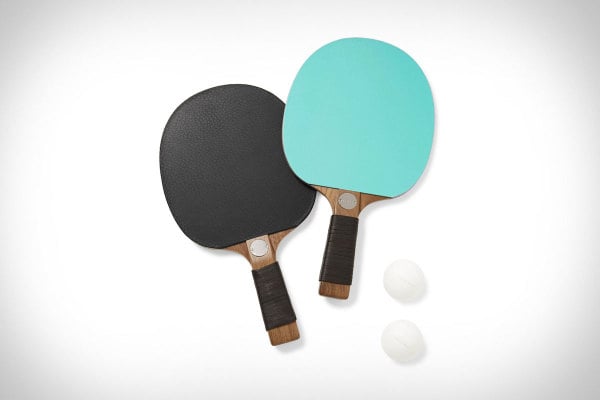 The set includes two paddles carved from reclaimed American walnut that are both wrapped with full-grain leather panels and topped with sterling silver Tiffany & Co. plaques. Three logo-stamped balls accompany the set which is all bundled in a classically robin's egg blue gift box.
---
---
If you think this might be the ideal Christmas gift for the office, you better double-check before chucking it on the company card, as Tiffany & Co's ping pong set isn't cheap. Currently available through tiffany.com, the stylish set will set you back a tidy AU$1,250.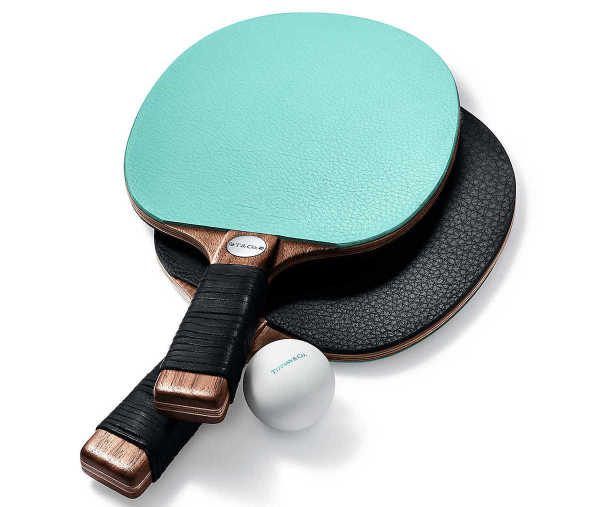 While the price might have you reeling, considering the cost of Louis Vuitton's outlandish $4,400 Jenga set and Tiffany & Co's insane $163,000 Advent calendar, a touch over a grand doesn't seem so bad if it gives you the necessary edge for your next office ping pong comp.
RELATED: Louis Vuitton drop a seriously OTT customisable sneaker trunk