Victoria has some of the world's best coastal surfing, and now it's going to have some of the world's best inland surfing as well with the announcement of URBNSURF.
Welcome to URBNSURF MelbourneAustralia's first urban surf park, powered by Wavegarden technology, will be located 23 minutes from Melbourne's CBD! Urbnsurf Melbourne, coming late 2017… #urbnsurf #surfmore #surf #surfing #melbourne #victoria #australia

Posted by Urbnsurf on Wednesday, April 6, 2016
With construction beginning this year, URBNSURF, located 25 minutes from Melbourne's CBD looks set to be the southern hemisphere's first artificial surfable wave.
With planning approved for the seven hectare Tullamarine plot, the wave pool will occupy a space almost twice the size of the MCG and will give Melbourne based surfers access to a world class break just minutes from the city.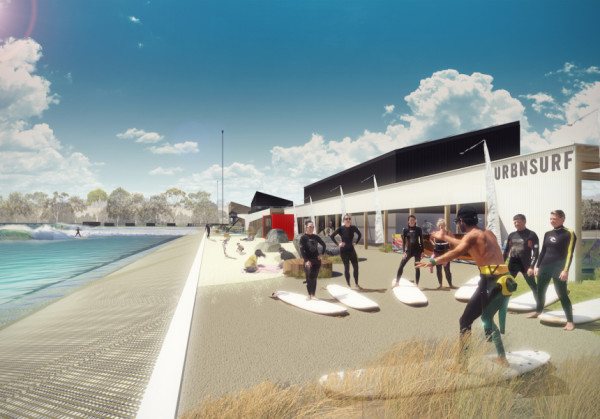 The man bringing us URBNSURF, Andrew Ross, says that the company is going to "solve that huge problem of the inconvenience of surfing and unlock it geographically. The type of wave we are delivering is going to be pretty much the best wave you can ride anywhere within an hour of the city."
The pool will have state-of-the-art wave technology, allowing it to generate waves up to two metres high, with a range of zones allowing surfers from novice to expert to enjoy the facility.
URBNSURF is scheduled to open late 2017. We can't wait to give it a crack.