As land-dwelling creatures, we have slowly become more capable of spotting litter on our streets and among our greenery. If we're lucky enough to live in a first-world country, we can usually spot the state of a town we're visiting by its levels of litter scattered across the ground. But for our seas, we may not be so sure. Plastic pollution in the sea is at an all-time high and Adidas Parley hopes to bring awareness to the current state of our oceans – before it's too late.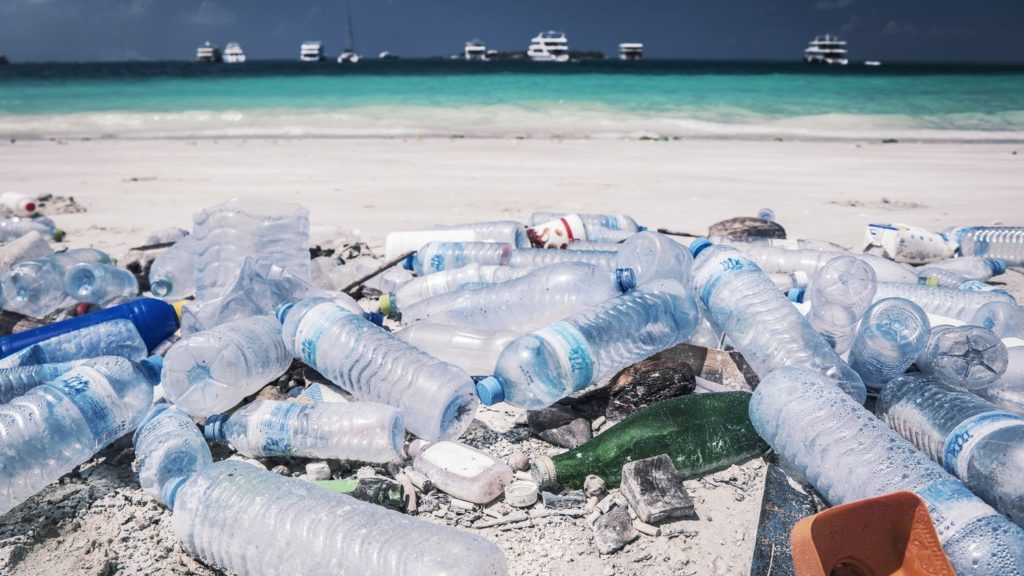 Parley – A Movement For The Future
Although their mission is difficult, their goal is simple: avoid, intercept, redesign.
Avoid: Plastic – by its nature – is a theoretically attractive substance, coming in any colour and shape, and it can be bulk-made to suit the market that demands it. However, Parley argues, it's a failure of design. Ending plastic pollution begins with preventing plastic pollution. Parley advises us to avoid plastic products at all costs. If we can't do that, the next best option is recycled goods.
---
---
Intercept: Parley understands that completely replacing plastic in this day and age isn't exactly practical, especially considering how much already infests our oceans. Therefore, Parley works to intercept whatever plastic pollution they can find. Netting oceans or cleaning the debris from shorelines are decent efforts. All plastic ends up in the ocean, so it's critical to catch it where it lays.
Redesign: The eventual goal. There's no definitive replacement that can be as efficient and malleable as plastic can be in producing goods – yet. But Parley are putting all their economic and creative effort towards this goal of the ideal replacement. That's where brands like Adidas come in.
Parley x Adidas – A Hope For The Future
With Adidas, Parley will transform the future of plastic. With their official collaboration, the companies hope to take plastic pollution and make it into shoes and other forms of clothing. This initiative began in 2015 and has since been one of Adidas' strongest and most compelling campaigns. Adidas joins Corona and American Express as active partners in the battle against plastic pollution.
Most notably, the duo has linked up with football clubs Bayern Munich and Real Madrid to produce their uniforms from upcycled foraged plastic materials that wash up on the shores of the Maldives – one of the biggest hotspots for plastic pollution. For the wider public, Adidas released the UltraBOOST Uncaged Parley running shoe.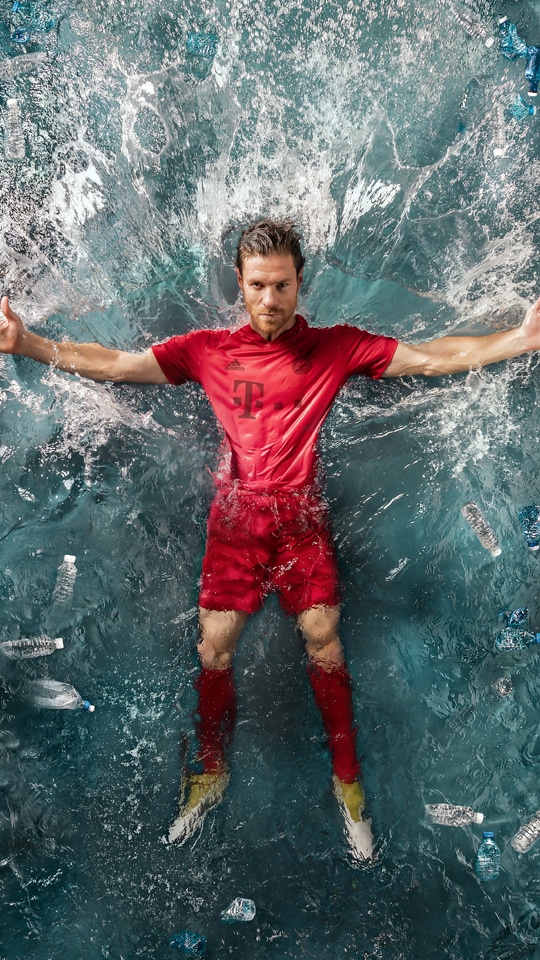 "This represents another step on the journey of adidas and Parley for the Oceans. We have not only managed to make footwear from recycled ocean plastic, but have also created the first jersey coming 100% out of the ocean. But we won't stop there. We will make one million pairs of shoes using Parley's Ocean Plastic® in 2017 – and our ultimate ambition is to eliminate virgin plastic from our supply chain." – Eric Liedtke, Executive Board Member, Global Brands, Adidas.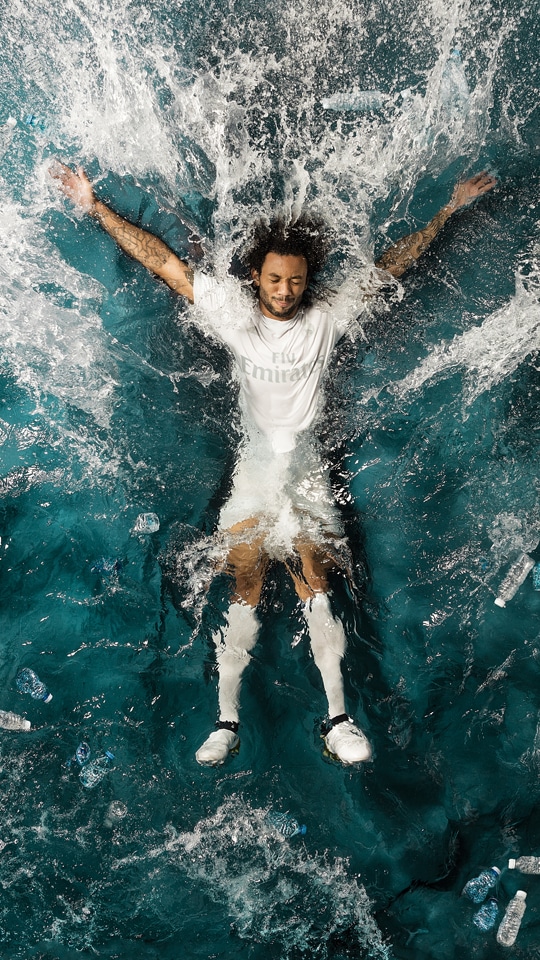 With the first Parley shoes being made available in late 2016, Adidas pledged to produce a million pairs by the conclusion of 2017, thus retrieving 11 million plastic bottles from polluted shores and oceans. This set a powerful precedent not just for Adidas, but also for other major international companies to be innovative in their mission to alleviate the world of plastic pollution. Some of Adidas' example's include: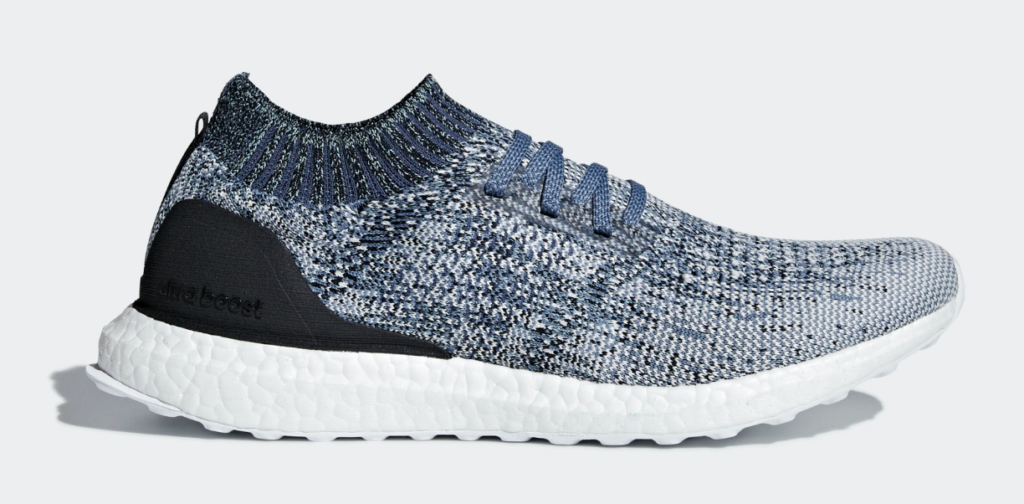 Ultraboost Uncaged Parley Shoes
The original release, and what would serve as the continuous groundwork for the forthcoming Parley releases, the UltraBOOST Uncaged shoes are made for a lightweight, restriction-free run. The Primeknit upper wraps that Adidas have embraced as their go-to design is defining the feature of this shoe.
---
---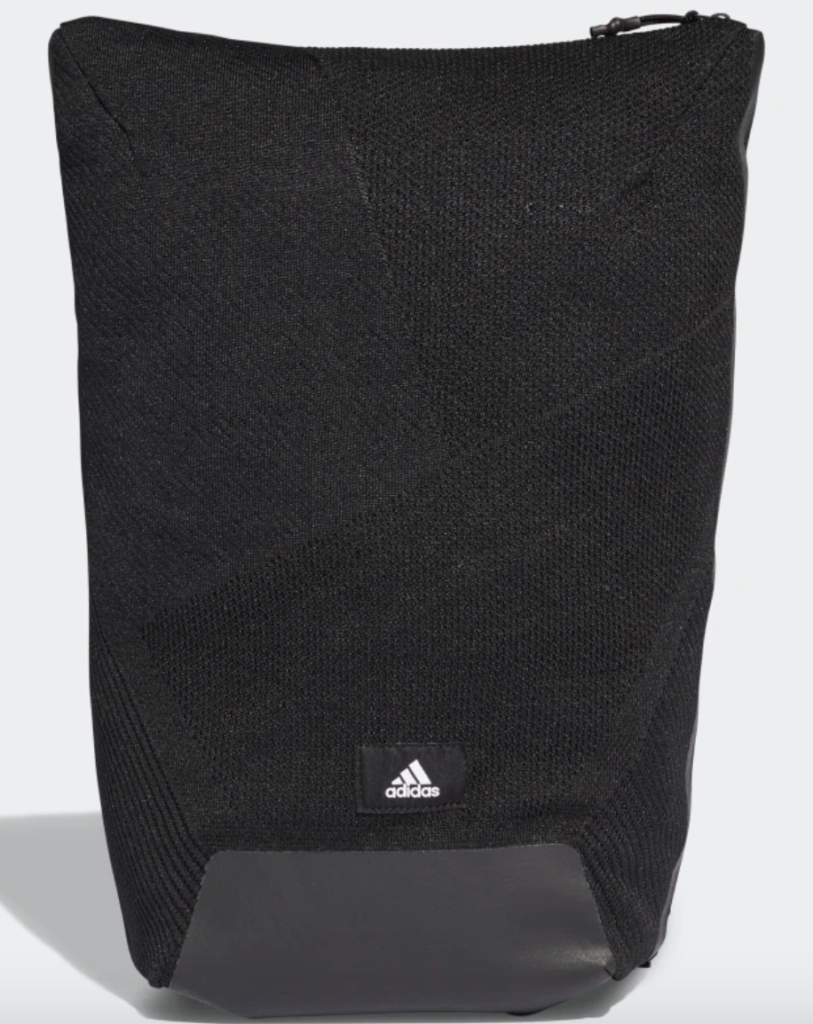 Adidas Z.N.E Parley Backpack
Durability and wearability come standard with all Adidas products and with the plastic-integrated mesh of the Z.N.E, this is especially true. Particularly spacious, the backpack features a top-opening and a couple of smaller pockets fitted for further utility.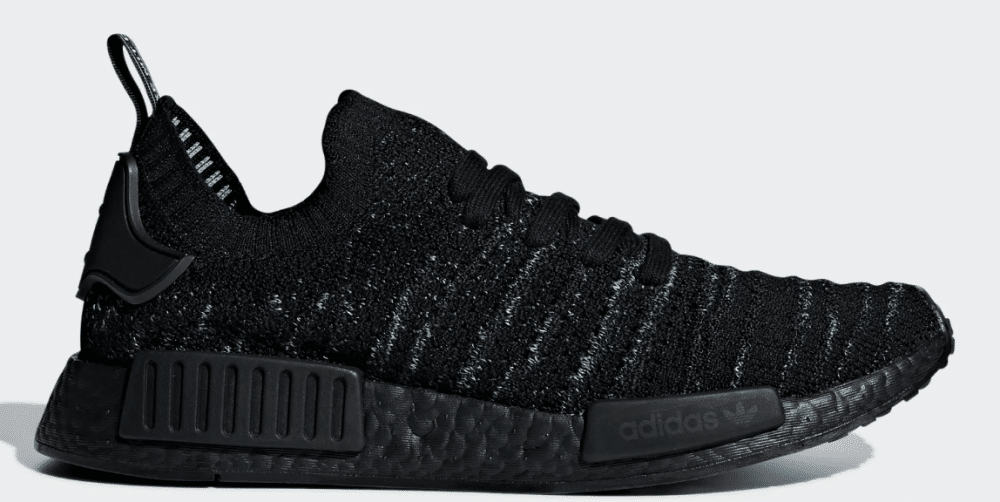 Adidas NMD_R1 STLY Parley PK
Far more minimalist and practical than its name might suggest, Adidas have incorporated a simple yet impactful design for their latest Parley shoe release. The subtle neon blues peak out from the traditional black quite well and the Boost support offers the company's most responsive runner yet.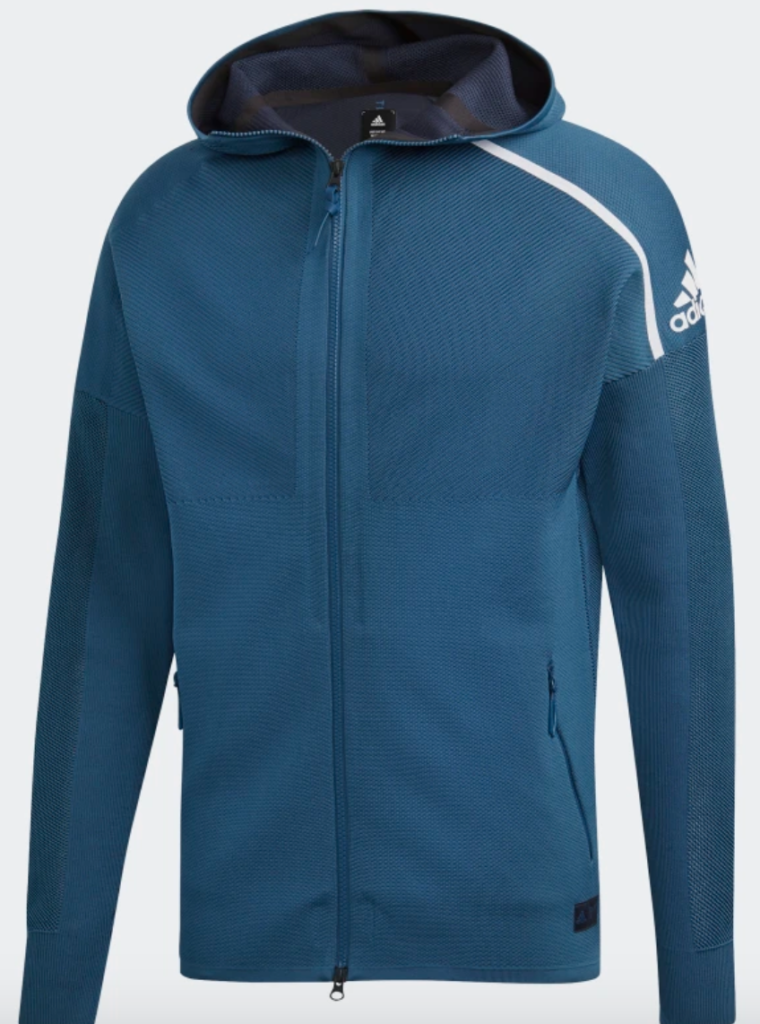 Parley Tennis Primeknit ZNE Hoodie
After beginning with soccer and running as their two flagship Parley sports, Adidas has now turned its attention to Tennis. This lightweight, breathable hoodie utilises much of Adidas' aforementioned Parley technologies, minimising constriction and optimising freedom of movement.
Check out these epic pieces of kit here. For more innovative looks, check out the Futurecraft 4D.
View the promotional video for Adidas and Parley below.