Paul Stephens, the man, has had a not-so-subtle obsession with Porsche 911s since the age of nine when he first drove one. Since then, Paul Stephens – and his brand of the same name – has worked tirelessly and passionately on creating the world's most beautiful classic Porsches, which you can view here. The cars have become an art form for the company; a pursuit of perfecting that which is already perfect. So, why not bring that passion across industries? Well, that's exactly what Paul Stephens has done by creating one of the best Porsche design bags.
Paul Stephens Clubsport Holdall
Paul Stephens Clubsport Holdall is inspired by their passion for Porsche 911:
"Finished in a bespoke houndstooth, a fabric synonymous with Porsche 911s, and with complimenting black leather shoulder strap and luggage label, the Clubsport Holdall combines Paul Stephens' ethos of detail-driven luxury and Porsche 911 heritage."

---

---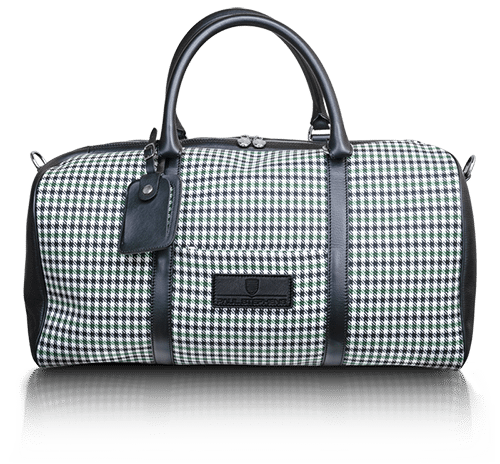 The Paul Stephens Clubsport Holdall is an obvious nod to the Porsche 911, in all its forms. And just like the rest of Paul Stephens' offerings, the bag will only be made through enquiry and direct contact with the company. You won't find the Paul Stephens Clubsport Holdall on your typical menswear store shelf.
It makes sense that the ingenuity of Porsche should be transferred into all things creative, especially the realm of fashion. The original Porsche company has been one step in front of Paul Stephens in this regard.
Watches, eyewear, clothing, and electronics all fall under the umbrella of Porsche Design. Inspired by Ferdinand Alexander Porsche's simplistic yet precise design philosophy, the company has also – suitably – turned their attention to bags. Although they may not be as rare as Paul Stephens Clubsport Holdall, the Porsche Design bags are clearly unique in their approach to luggage. Like the car they're based on, Porsche Design bags prioritise form and utility, as you can see.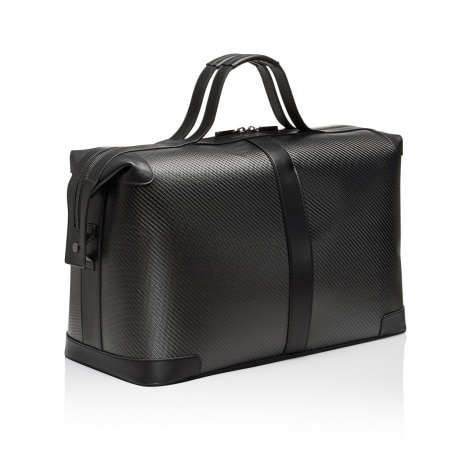 Carbon Weekender
You'll notice a lot of black on this list, and appropriately so. The Carbon Weekender features real carbon and black Nappa leather, typically found on the seats of Porsche cars the world over. Perfect for a weekend away, the Carbon Weekender is a mere 1.5kg of pure convenience and class.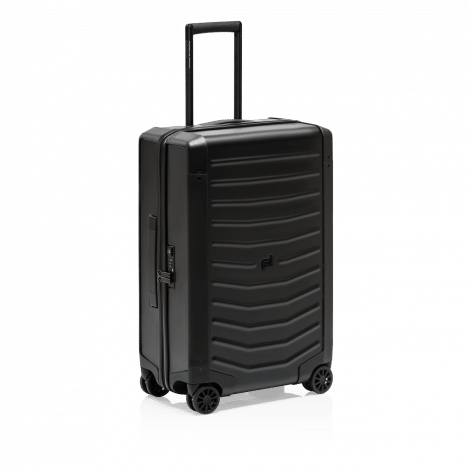 For more on the beauty of modern Porsche, check out our review of the 911 Carrera T.