As much as we'd love to rock shorts and tees all summer long, occasionally the dress code requires something a little bit fancier.
Whether you're heading out to a waterfront dinner with the girlfriend's parents or a swanky cocktail party with friends, a well-fitted blazer can be the difference between making an impression or looking like a fool in your old-school bomber.
Originating in Toronto, Club Monaco have been designing exquisite men and women's fashion for over three decades. This slim cut blazer is a great example of their casual wear line. Made from lightweight wool this modern light blue blazer can be matched with a pair of beige chinos or dark jeans with white sneakers for a relaxed look on a warm summers eve.
---
---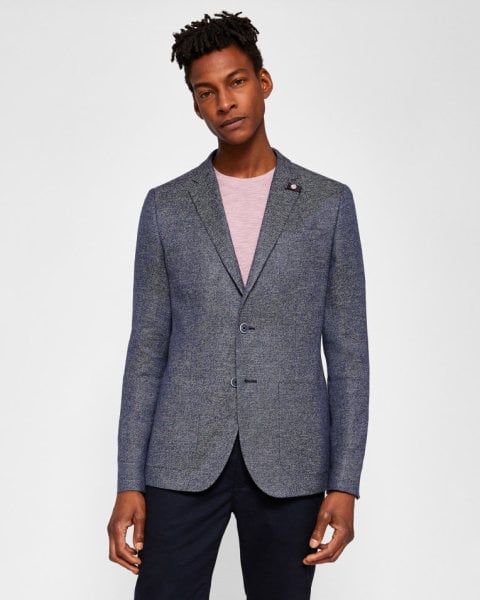 Ted Baker are responsible for the majority of suits in my wardrobe so I can attest to their quality. This textured charcoal blazer has an effortless vibe and features signature Ted Baker details such as a pull out pocket square and logo on the lapel. Another chino and white sneakers combo deal here.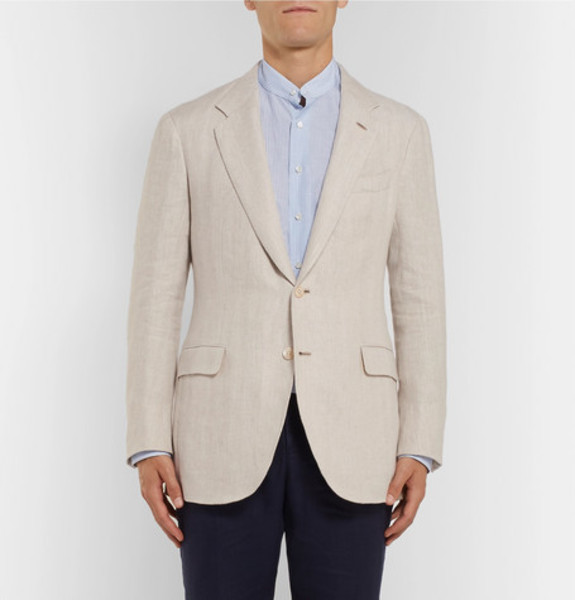 "Some of these pieces feel so light and easy… they're as comfortable as wearing a pair of pyjamas." If you've got to wear a blazer in summer, you'll want to be wearing one that's as cool and casual as this from P. Johnson. This Italian made jacket is a summer wedding essential.
The Academy Brand Linen Blazer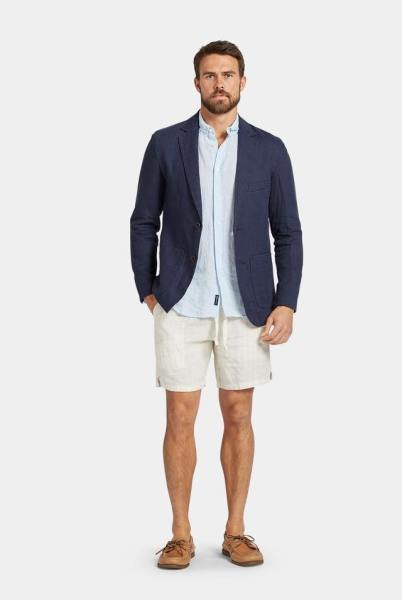 Linen blazers are ideal for the warmer months. The lightweight material allows heat to escape from the body so you won't be sweating bullets wearing one of these. The Academy Brand is a great mid-price option with this navy blazer a great way to transform a casual look into something your parents would approve of.
Ralph Lauren stock some of the best summer kit you can find, but if you need to keep it a little classier than just swim shorts and a linen boat shirt, they've still got some great summer style numbers such as this Sportcoat. Constructed with cotton-rich twill, the cream-based khaki blazer casts a smart, tailored silhouette with its simple and laid-back design.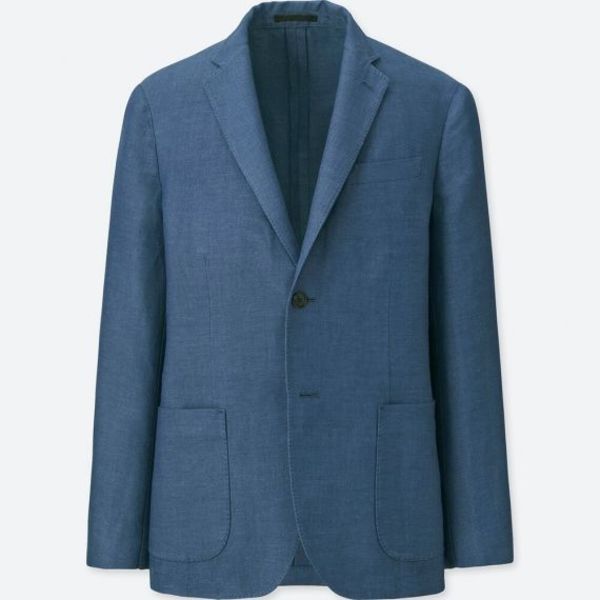 The Japanese are known for their craftsmanship and retail brand Uniqlo is a great example of the country's attention to detail. Always achievably priced and offering a fantastic range of blazers in an assortment of earthy colours, the pick of the bunch is this relaxed linen jacket.
Zara Plaid Blazer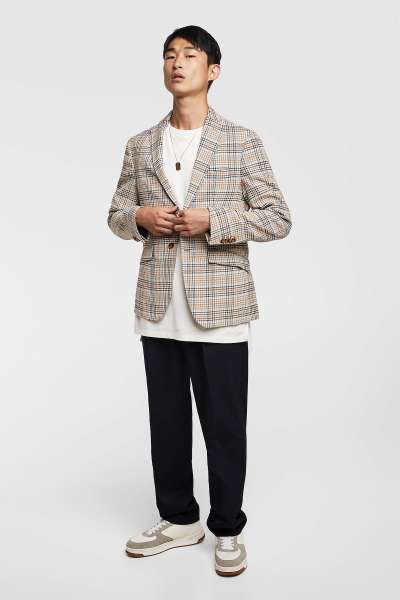 If eccentric prints are too much then take a step back and get yourself a plaid blazer like this super effort from Zara. The patterned look is back in fashion and gives any outfit an intellectual look, even if reading or doing crosswords isn't your favoured pastime. The neutral colours go well with just about any combination of trousers and shoes and can be worn to after work drinks or on a first date at a top class eatery.
RELATED: 5 beach style essentials for this summer
---
---