Whether you aspire to mirror the rebellious James Dean or channel modern-day Hemsworth, men should be looking for versatility and sophistication in their key wardrobe pieces, even when it comes to the fashion subcultures, like motorcycles.
Once upon a time, the motorcycle jacket was a defining, functional, statement. Highly technical, built to withstand the elements or an asymmetrical icon of hardcore 'ton up' rocker style, traditionally, motorcycle jackets have lacked the style to transition from the road to the restaurant. Enter Blackbird Motorcycle Wear, providing two wheel enthusiasts the freedom of flexibility, so you're not boxed into any one look.
The Australian motorcycle apparel brand, born in Sydney 8 years ago, was a direct response to the lack of gear for riders that was built with the delicate balance of high-performance and aesthetic cool. Nowadays, Blackbird Motorcycle Wear is a constant force on the scene, assisting riders in creating their own unique style. Kicking off with women's gear, demand soon shifted towards men who desired functional kit reflecting their individuality – with timeless style at the forefront.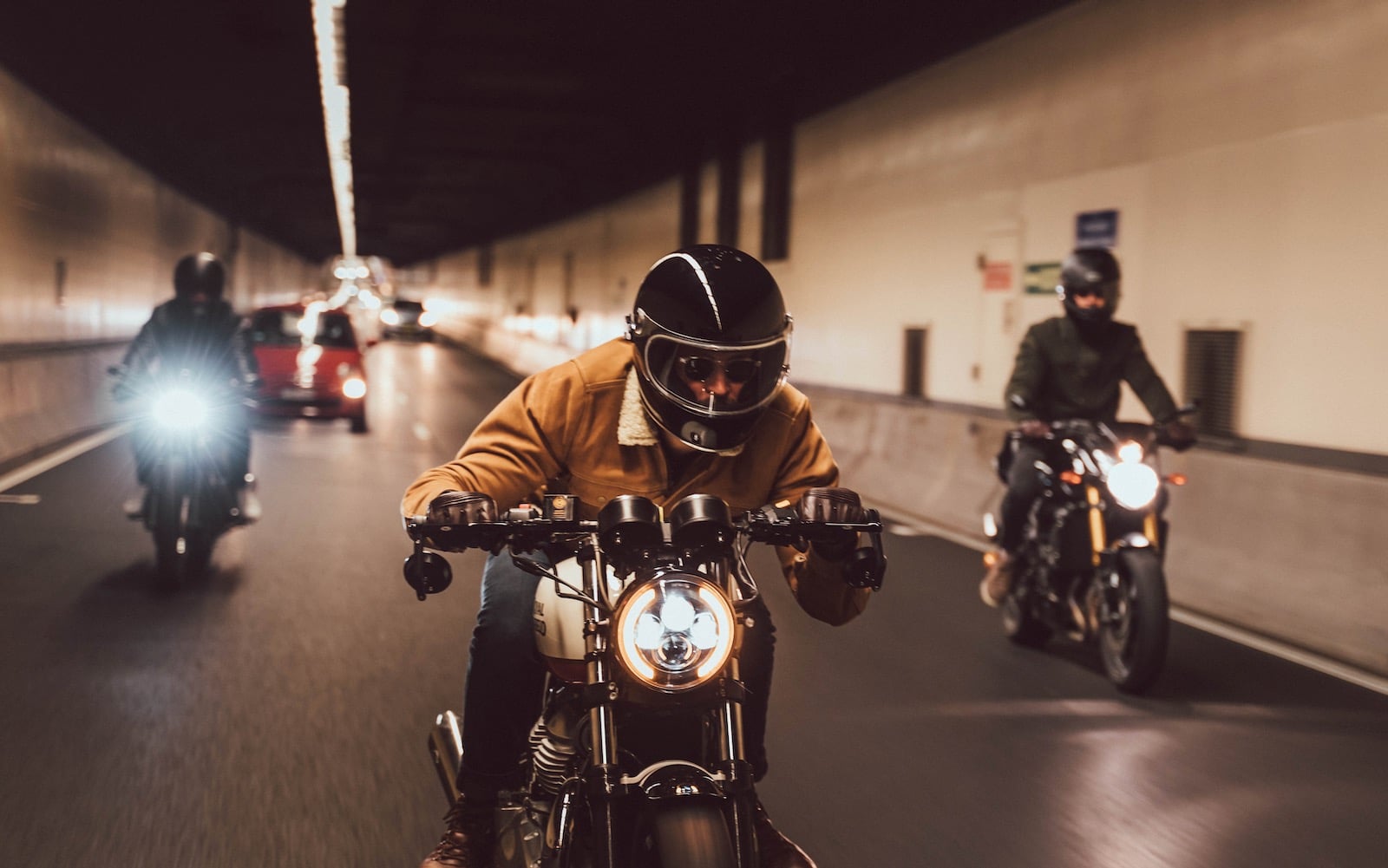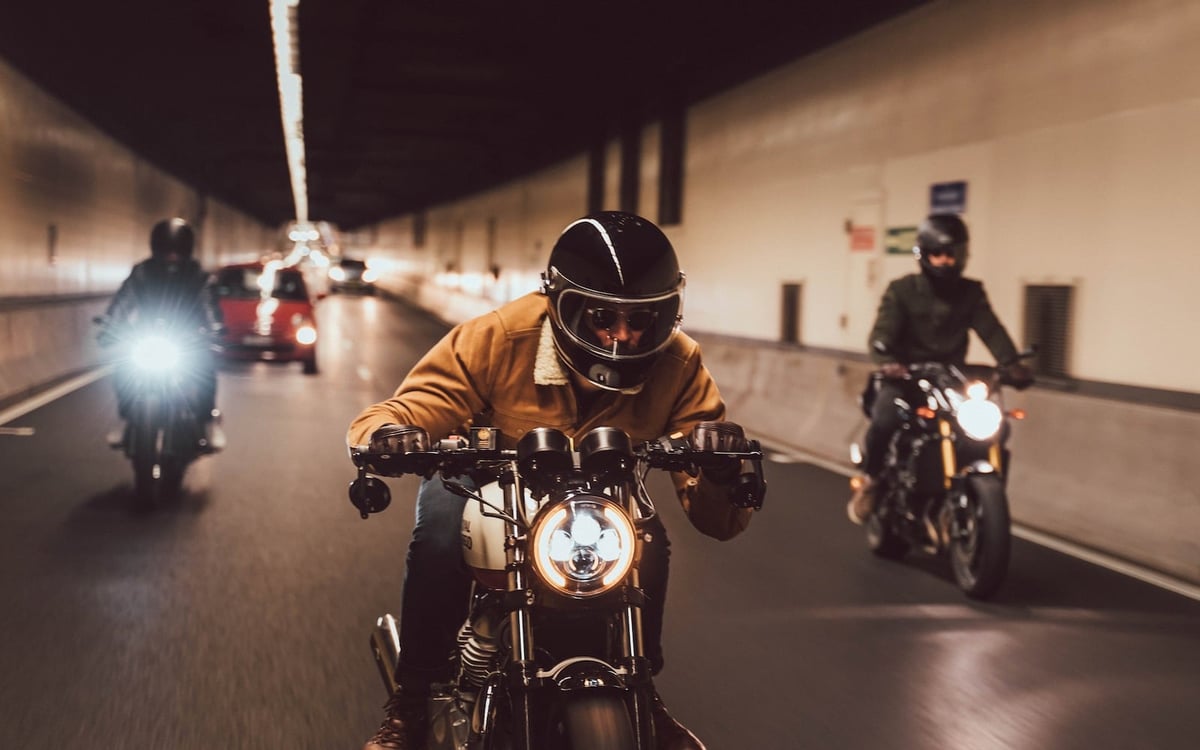 Currently, Blackbird Motorcycle Wear stands as the leather jacket brand riders will go to if they want a one-and-done leather jacket that's unparalleled in both safety and style. Like a helmet, your jacket is a delicate balance many fashion brands rarely achieve, let alone one that's squarely in the business of kitting out modern-day motorcyclists with top-quality flair, while maintaining a focus on practical use and safety.
The brand's two iconic leather jacket styles, the Byron Nubuck Jacket and the Dark Chocolate Wakefield Jacket, bridge the gap between style and safety by employing various notable features. These include CE-approved armour, DuPoint Kevlar abrasion resistance, YKK zips, and premium 1.1-1.3mm cowhide leather and lightweight textures. Elegantly worked in, these necessary features serve the purpose of crafting confidence into your rider style… with absolutely no compromise.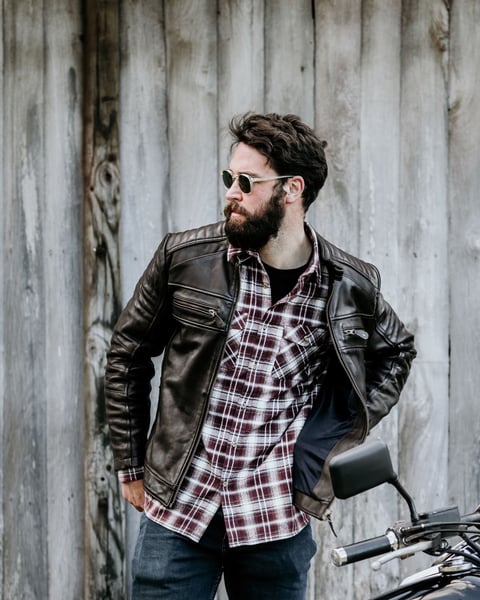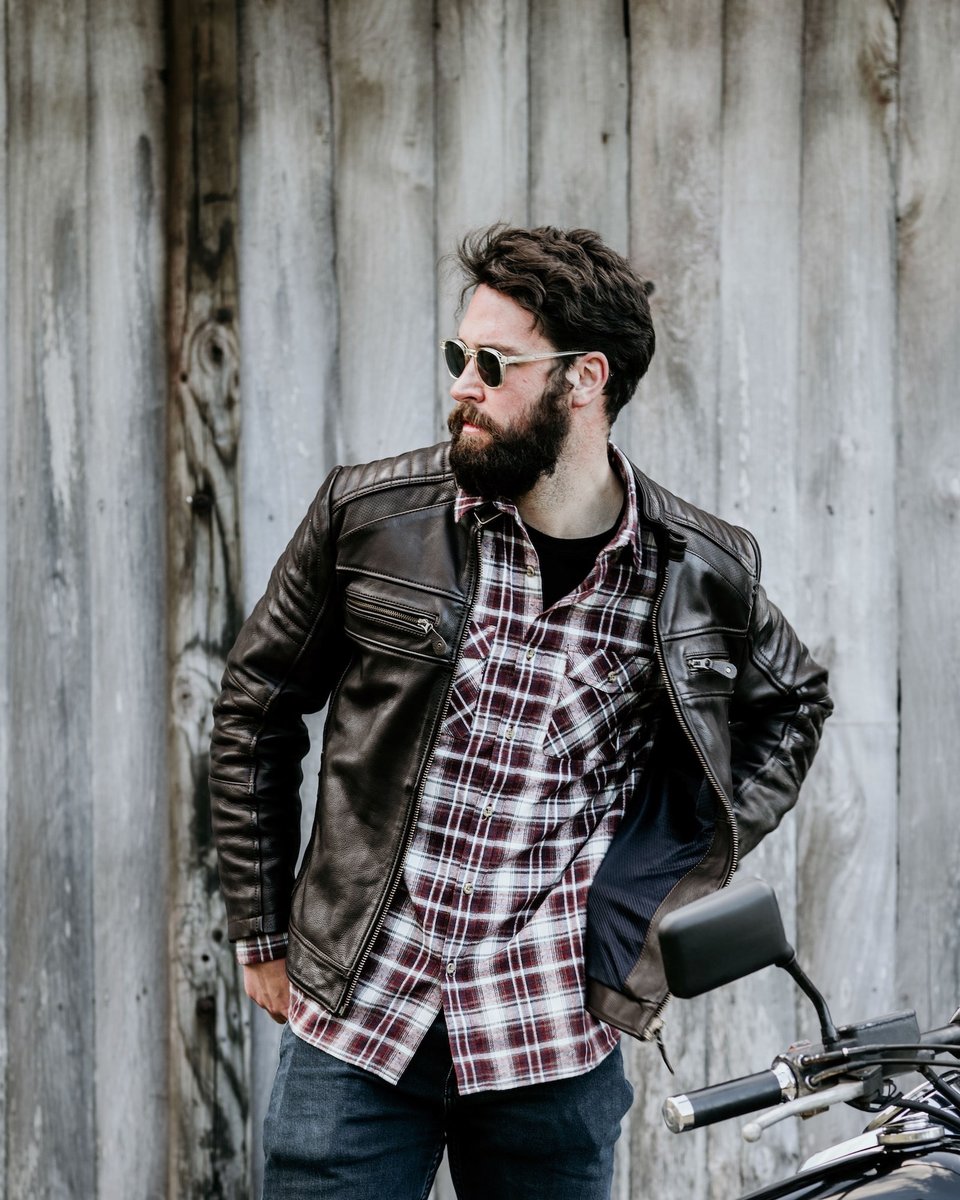 And confidence really is the key factor here. A leather jacket from Blackbird has the single-minded intention of accentuating your character and finessing your image, making you stand that much taller, ride that much more confidently, and communicate with an undeniable air of charisma – providing a 'classic with edge' steeze that aligns how you look with how you feel, move, and behave.
So what type of style are you going to go for? If you want to invoke the slick look of a James Dean or Tom Hardy, shift your sight towards the Dark Chocolate Wakefield Jacket. That timeless, suave aesthetic is achieved by hand-treated soft cowhide leather paired up with smooth, subtle detailing.
That CE-approved armour found in the shoulders, elbows, and back should tell you all you need to know about just how much care has been taken to balance form and function, offering up a piece that can just as easily be worn in at a social event as it can be when you're perched up on that chopper. From those classic brass YKK zips to the breathable perforated brown leather, it's a piece built to last a lifetime and the perfect reflection of why every man needs a Blackbird Motorcycle Wear jacket in their wardrobe.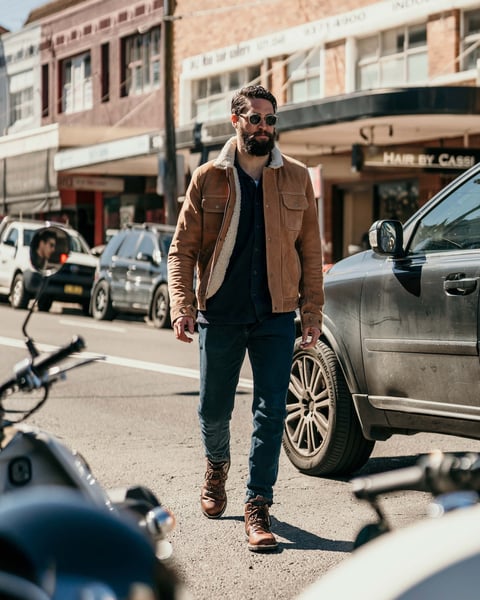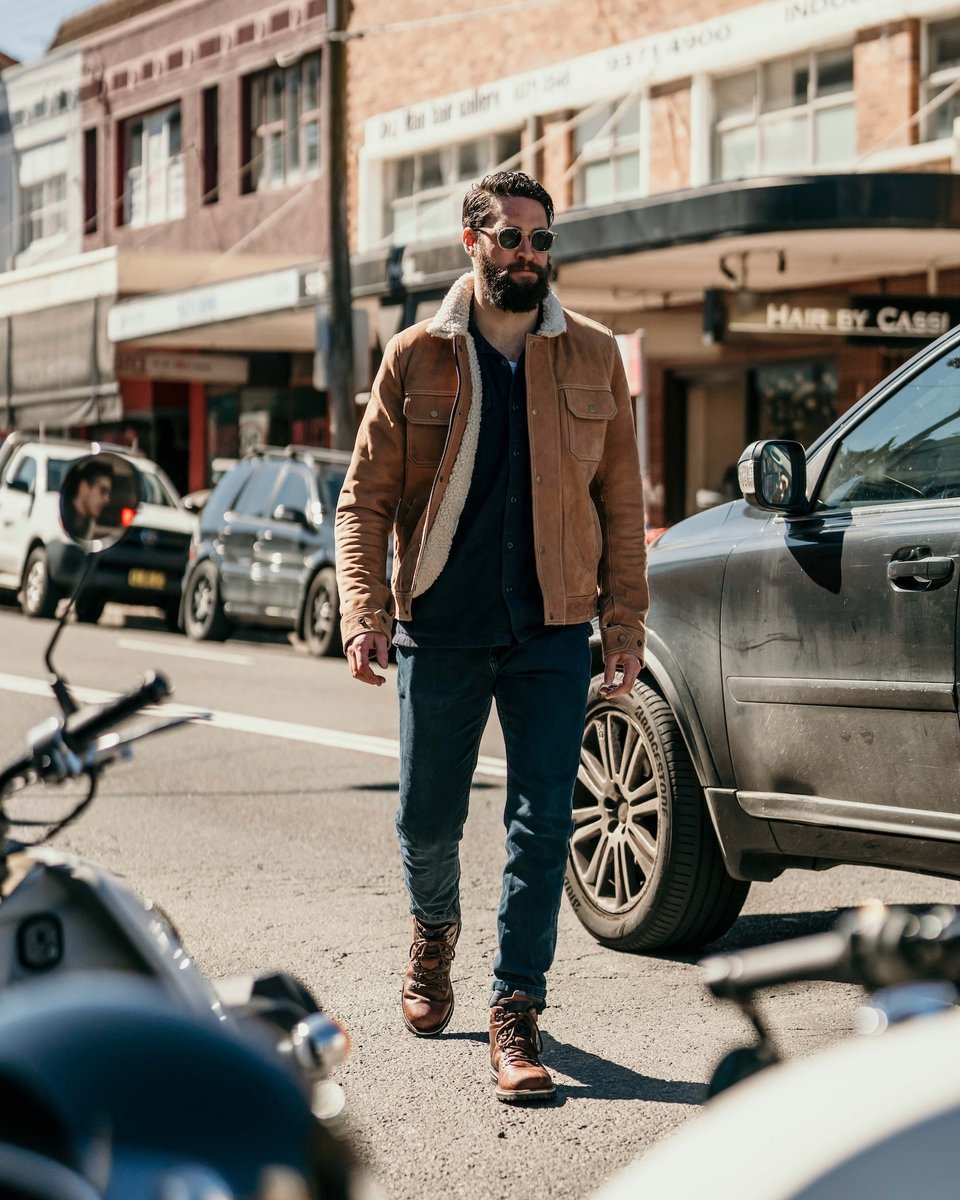 The Byron Nubuck Jacket is cut from the same cloth, but offers something completely different for the avid motorcyclist who is just as discerning when it comes to how they look, as they are about how they ride. Think of it as the leather jacket for people who don't normally wear leather jackets, pushing towards a new type of look with a smooth, nubuck outer layer that represents both the softness of suede and the protective quality of leather.
This best of both worlds is complemented with a full shearling lining that's warm, soft and dense, as well as removable CE-approved armour and a full fleece inner-liner with luxurious satin. Performance is without question, retaining superior insulation for those cooler months of the year, as well as the timeless qualities of a biker jacket.
Because these Blackbird Motorcycle Wear leather jackets redefine old standards and create new ones for rider fashion, just the simple act of slipping one on is an act of rebellion. Moving through life with either style draped around your shoulders reflects the very basis of Blackbird – this is motorcycle wear to suit your lifestyle, not a stereotype.
Photographer: Caleb Thornton-Shaw
Model: Ben Hancock