I'm sorry lads, but it's time. Gone are the fresh blue suits and the linen shirt/blazer combo, it's time to knuckle down for a wardrobe that's a touch more serious – but a helluva lot suaver.
We've hand-selected six of our favourite blazers for this winter. From every occasion you might find yourself in, to every man that might find themselves in attendance – the options below will cover every twist mother nature might throw at you during the colder months. Our advice? Pick two that are as different as possible to give yourself some options, and if you've already got a casual blue blazer, goddamit mate pull yourself together and take a chance for once.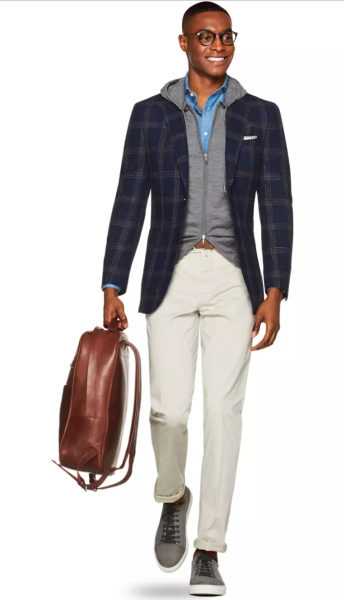 I know I said to stop with the blue blazers, but disregard that comment for a moment and geez at this sporty and versatile offering from SuitSupply. It made our list because of its unique pattern and ability to be layered with multiple garments – everything from your work shirt to a casual cardigan on a Saturday afternoon.
---
---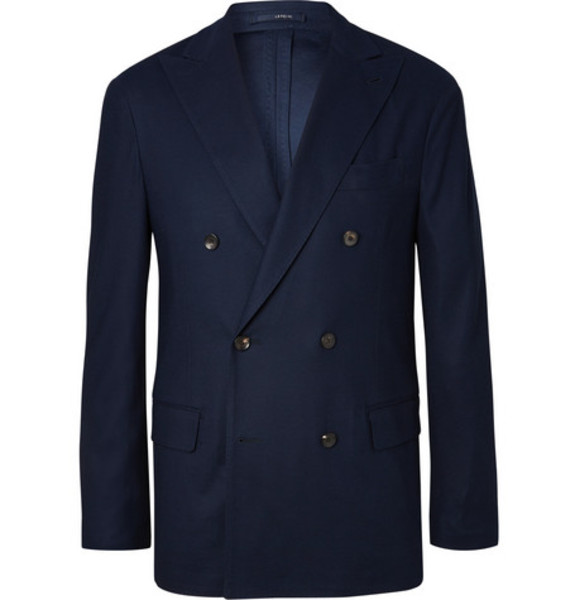 The double-breasted blazer is perhaps the strongest addition to any man's outerwear ensemble and should be prioritised for only the suavest occasions. No longer is it reserved for Naval officers or the cast of Kingsman. Hark back to some classic British gentlemanly vibes and perhaps pair it with a turtleneck for the ultimate alpha statement. Watch the heads turn as you walk into the room.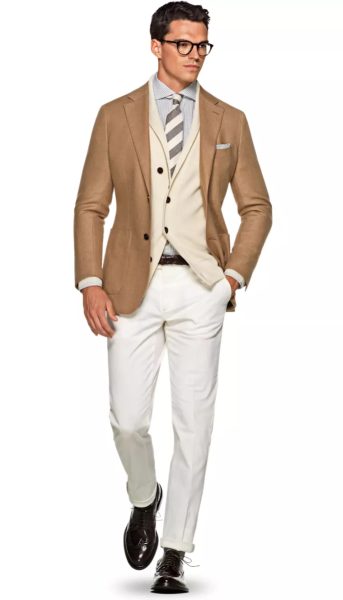 If you refuse to submit to the depths of a cold winter – or, perhaps, you live in Sydney or Brisbane meaning you'll actually be seeing the sun at some point over the next 3 months – then go for something a touch different this winter. While appearing cosy, the light brown is still fairly neutral to most seasons, meaning it'll not only sort you for winter but also for spring.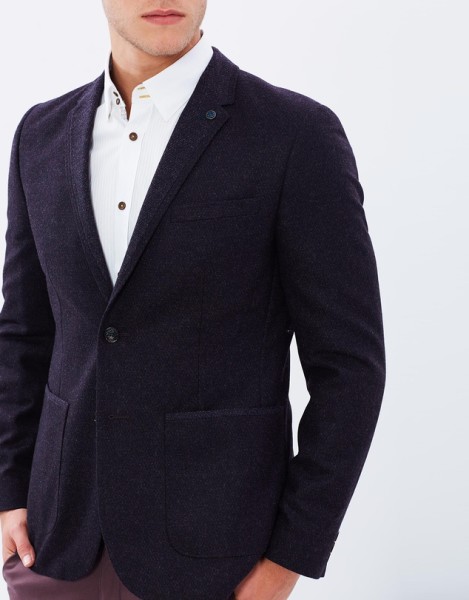 If, like us, you get stuck in a bit of a rut when it comes to dark shades, here's an option for you to keep it cool without succumbing to the boredom and plainness of charcoals and greys. To be perfectly honest we're not sure what this colour is, Ted Baker can't even articulate it themselves, but it's mysterious and it'll go with pretty much anything.
For the man who doesn't have a clue where to start with all of this fashion chat, the Milson Sports coat from one of your favourite staple brands is your go everywhere, do everything jacket. Aside from the fact that it will suit just about anybody, the navy is a classic that'll match nearly everything already in your wardrobe. If you not sure what you're doing even reading this article, we'd recommend starting here.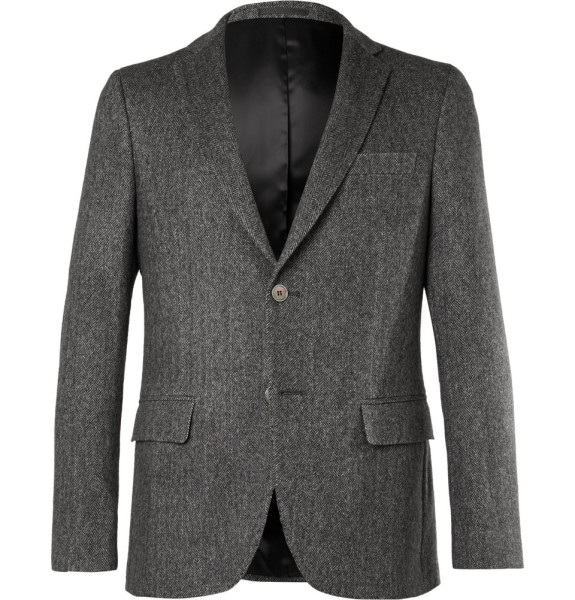 This cashmere woven blazer does not at all come cheap, but its finish compiled from micro houndstooth checks is simply too intriguing to look past. With lightly structured shoulders this jacket sports a palatable shade of grey that's just dark enough along with plenty of pockets to make this option as comfortable and warm as it is practical.