When it came time to sort my wedding suit last year, I was content to go one of two ways. Pop down to the nearest department store and settle for something on sale, or go full-blown Dumb & Dumber and rock a fluoro orange tux.
My wife-to-be was less keen on rolling the dice, and given she was going to look near-perfect, it was decided that I too must measure up – literally.
The idea of getting a tailored suit always felt a little foreign to me. As someone who doesn't wear a suit daily for work, my selection is limited: one navy, one black, both off the rack.
---
---
So when I heard terms like custom, tailor made, exact measurements and optional monogramming being thrown around, I started to panic. I felt like I was out of my depth and, more importantly, about to be seriously out of pocket.
The fact that weddings are expensive is hardly earth-shattering, but it does mean that if an opportunity to save money presents itself, grab it with both hands.
So in the interest of full transparency, I will say this: InStitchu provided these suits to me and my groomsmen in exchange for this commentary on their Made-To-Measure service.
But I must also add: the decision to approach InStitchu Sydney was only made after months of painstaking (trust me) research by my fiancee. She is the type of person who refuses to make any commitment without a thorough investigation.
From start to finish, the entire InStitchu experience was seamless, streamlined, enjoyable and weirdly educational. From the first appointment to the final pick up, the InStitchu Made-to-Measure service over-delivered at every step along the way.
Join me on my journey from suit-rookie to custom-fit connoisseur.
---
---
The First Appointment
Turning up at InStitchu's Woollahra Showroom in Sydney's eastern suburbs, I felt instantly relaxed, mainly because it's hard to feel stressed in a room full of plush lounges and hushed tones.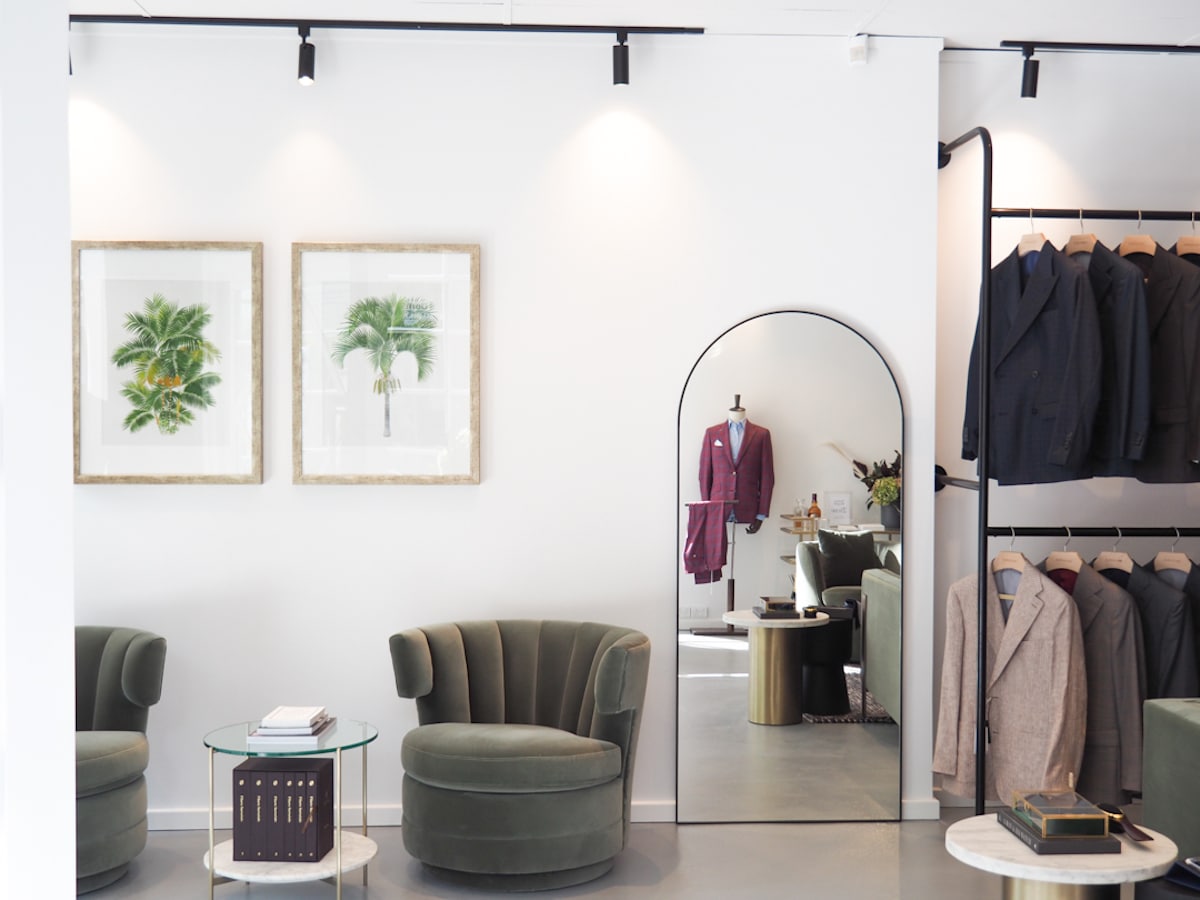 The first step was to sit down with InStitchu's NSW Area Manager and Head Stylist, Loris Micheletti. Aside from being Italian (tailoring is basically in their blood), Loris was patient, generous with his knowledge and, above all, collaborative with his suggestions.
The appointment began with a top-line chat about what type of suit I wanted and why.
With a country wedding on the cards, I wanted to avoid anything black but simultaneously hated the idea of a too-blue suit. Loris was quick to pull out their fabric swatches, and I promptly learned just how many shades of dark navy exist.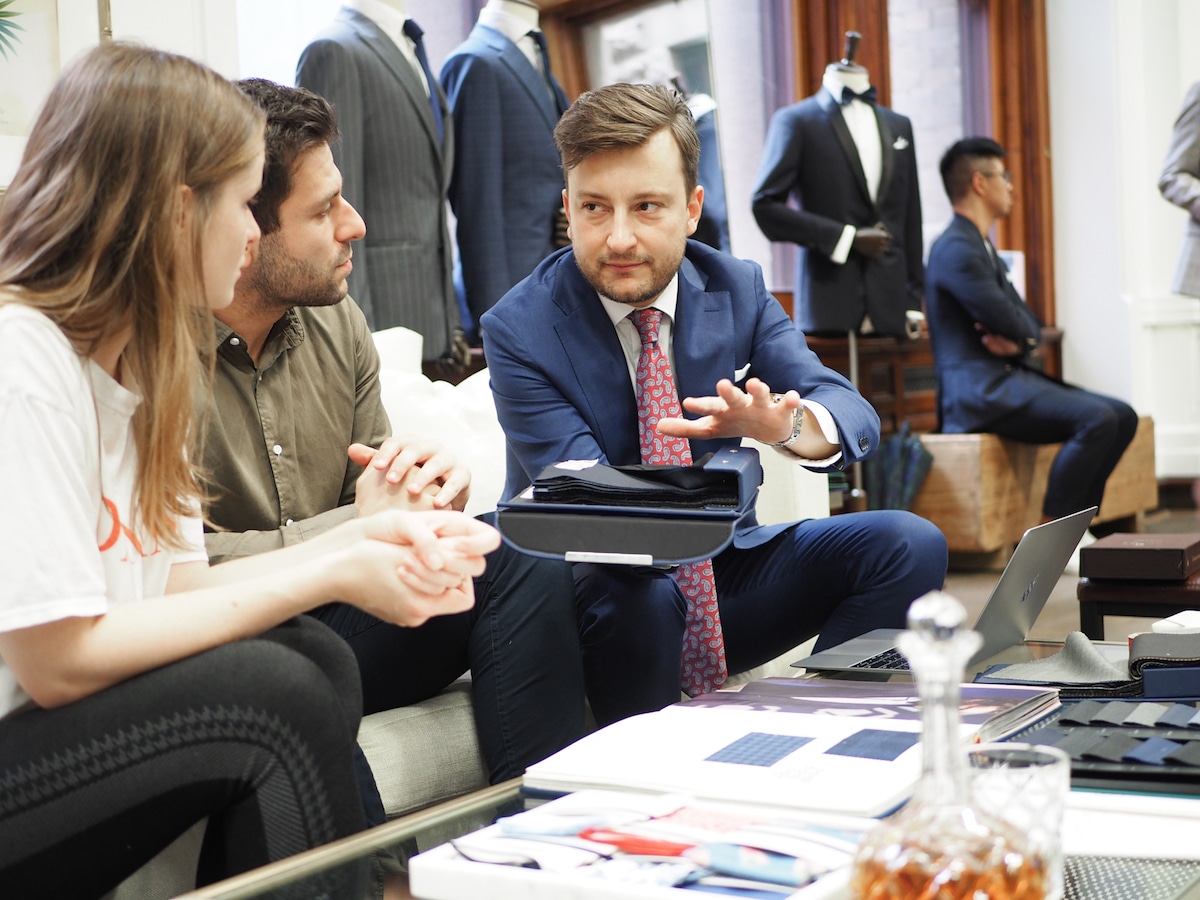 Spoiler alert: There are a lot.
The fabric I chose was a navy, super 130, 100% Australian Merino wool, which is ideal for the country heat— wool as a suiting fabric is soft and comfortable, but also, importantly, breathable. InStitchu source natural fibre fabrics rather than synthetic, meaning the fabrics breath, including Woolmark, certified 100% Australian Merino wool, linen, and cotton— basically, they're using the highest quality suiting fabrics available.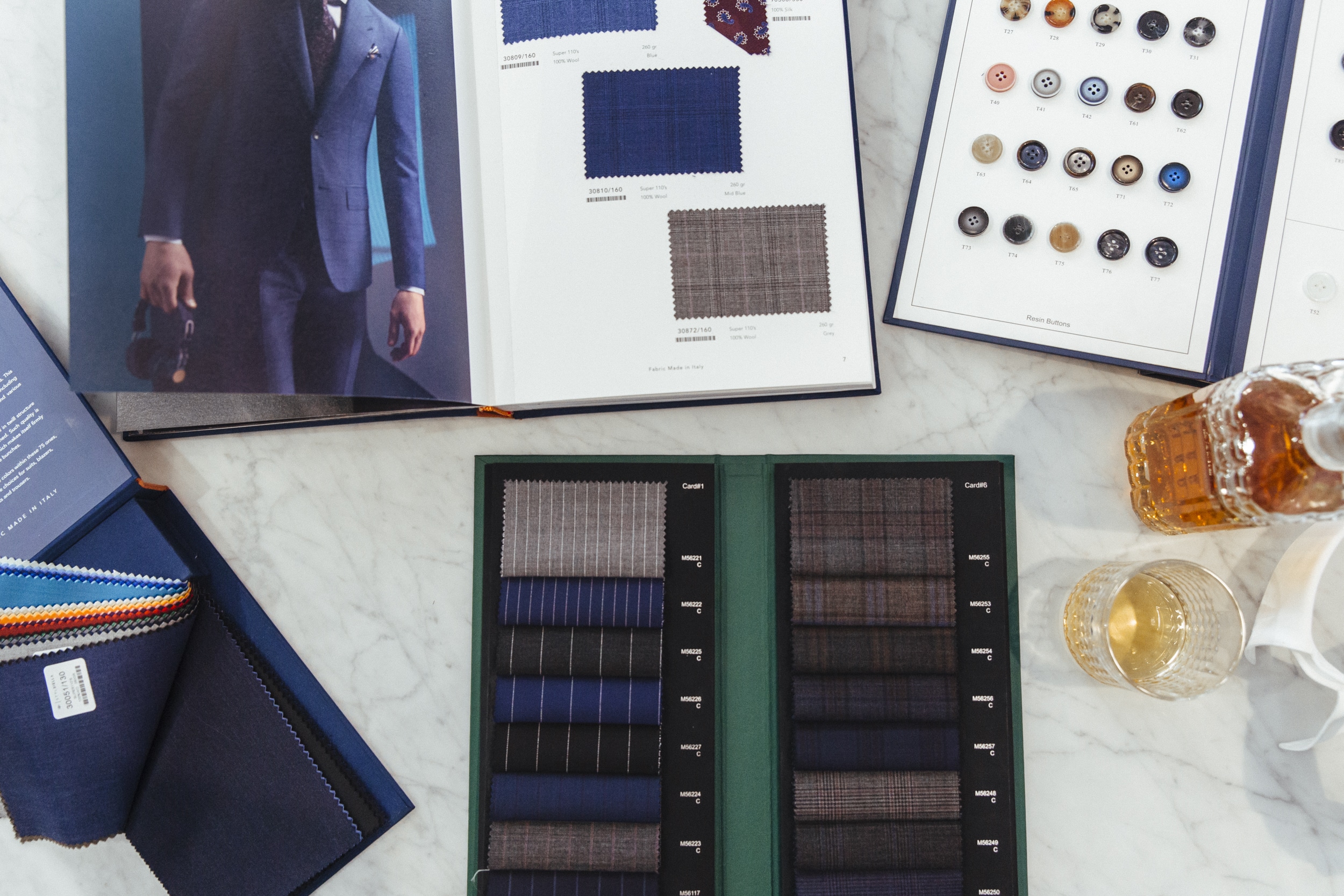 The big decisions were a group effort, with Loris and my fiancee combining to help bring my hazy vision to life. I decided to go with a classic cut, a one-button jacket with kissing buttons on the sleeves to keep it formal. Like any good tailor, Loris suggested removing belt loops and adding in waist tabs for a cleaner, sleeker look.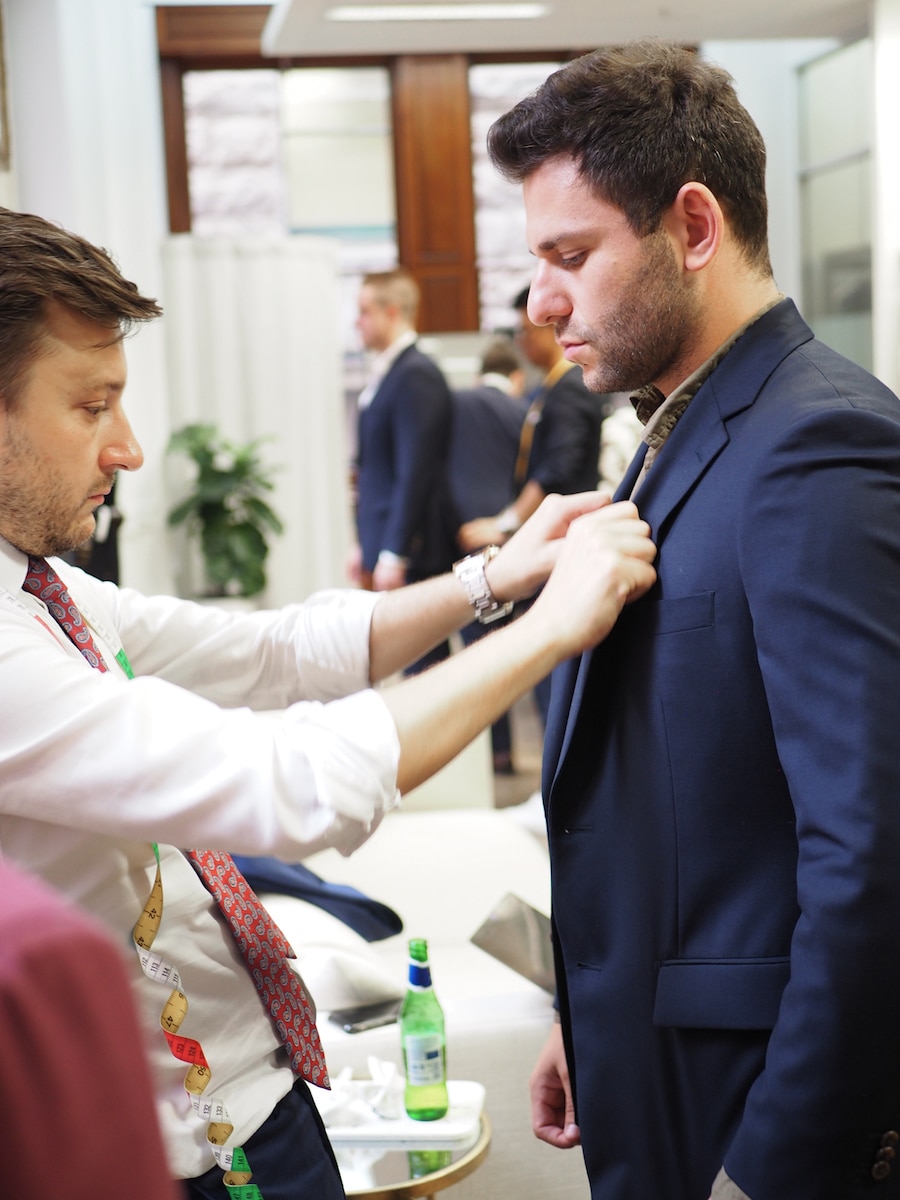 For the most part, I was happy to be led by Loris' expertise, though he was more than accommodating with my one request: a vest.
---
---
I'm a fan of the three-piece, but I know the margin for error when it comes to waistcoats is high. One wrong decision, and you look less like a groom and more like a waiter. Loris suggested going for an 8 button double-breasted style for the vest which tied the entire ensemble together and looked very elegant.
The first appointment was refreshingly simple – even in my limited experience, shopping for suits can be laborious – but after an hour, we had the design for myself and the groomsmen in the bag.
The Fitting
A month later, I returned to InStitchu with my groomsmen, this time visiting InStitchu's original and flagship George Street showroom.
Where Woollahra feels sleek and modern, George Street has a more old-world tailoring vibe. High ceilings, oak window frames and crystal decanters full of whisky. The kind of place Don Draper might visit in his lunch break.
Again, Loris and the InStitchu Sydney team wasted no time in making us all feel comfortable during the measurements and final touches. Each of my groomsmen was treated to one-on-one time with Loris. There was no element of being rushed through.
They received the same attention to detail I experienced during my initial appointment. Even my corporate pals, who are used to wearing tailored suits every week, were seriously impressed at the service on offer.
Typically, the pre-wedding build-up is geared towards the bride, so it was nice to share an experience like this with the gents who mean the most to me, and the way the InStitchu Made-to-Measure service is crafted was crucial to that feeling.
In between a round of beers (and the occasional nip of whisky), we were able to catch up in the comfort of their showrooms. Loris and the team had us fitted, boozed and charmed within 90 minutes. We left the showroom a little buzzed and excited about what the results would be when we picked the suits up in three weeks.
---
---
The Pick-Up
Getting married requires a long list of errands that are typically not that fun, including but not limited to: discussing linen napkins, fighting with your in-laws about cutlery and culling weird uncles from the guest list.
I can say without a shadow of a doubt that picking up my wedding suit was easily the most fun moment of wedding prep by a long shot.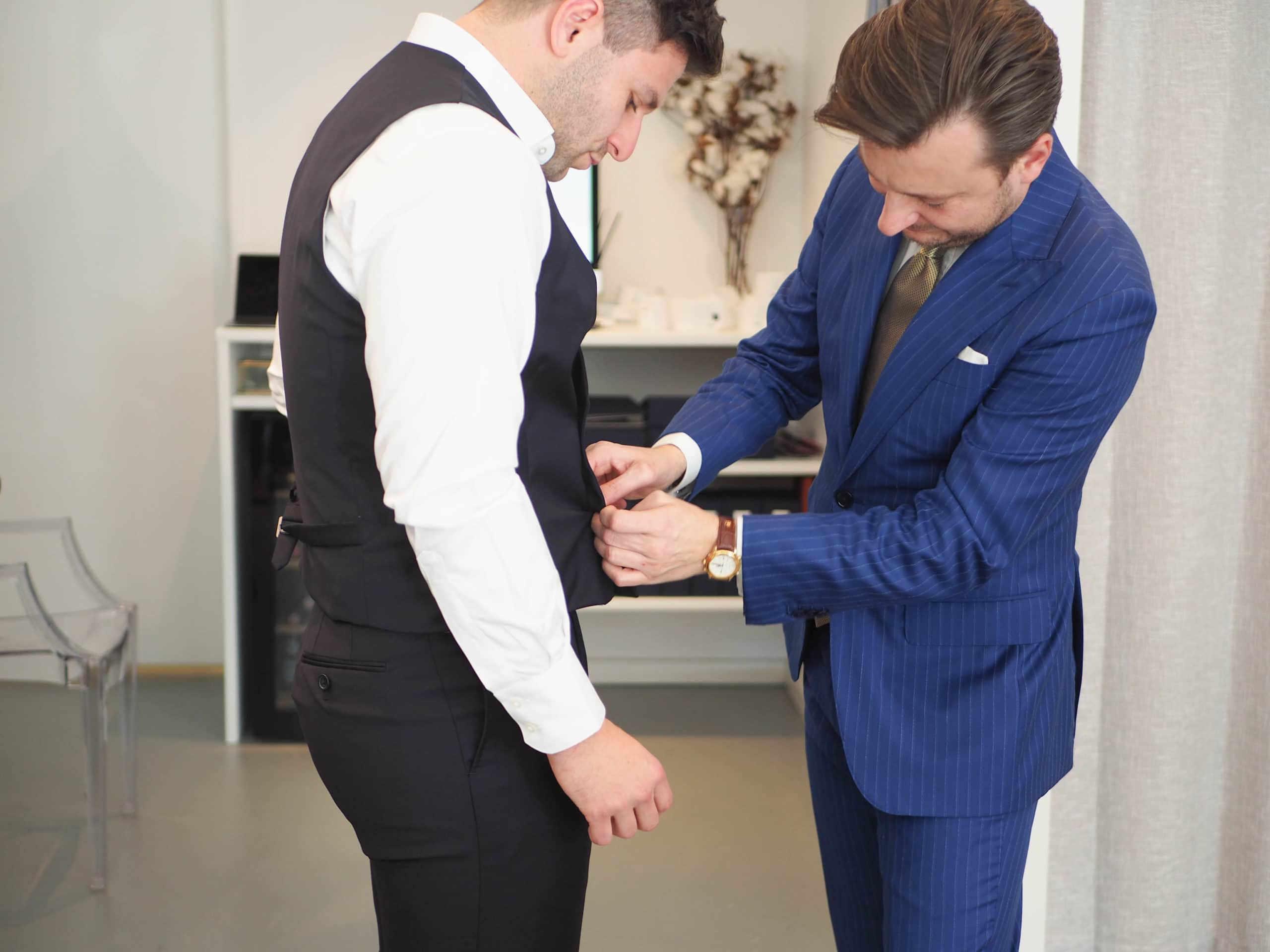 Returning to Woollahra, InStitchu made good on their perfect fit guarantee (where, if your garment doesn't fit perfectly they will alter or remake your garment at no extra cost.) All the suits were inch-perfect, with only minor alterations required for a few of the guys, which was to be expected for our first made to measure suits. It's a part of the process.
The only downside of the entire experience was a mixup for one of my mates when it came to his shirt. Standing at around 6ft 2 it was hard not to laugh when he was presented with a shirt that looked more like a napkin. A user error had meant his measurements were way off. Bad for him, good gear for us. InStitchu sorted this promptly and he went home with a well-fitted shirt.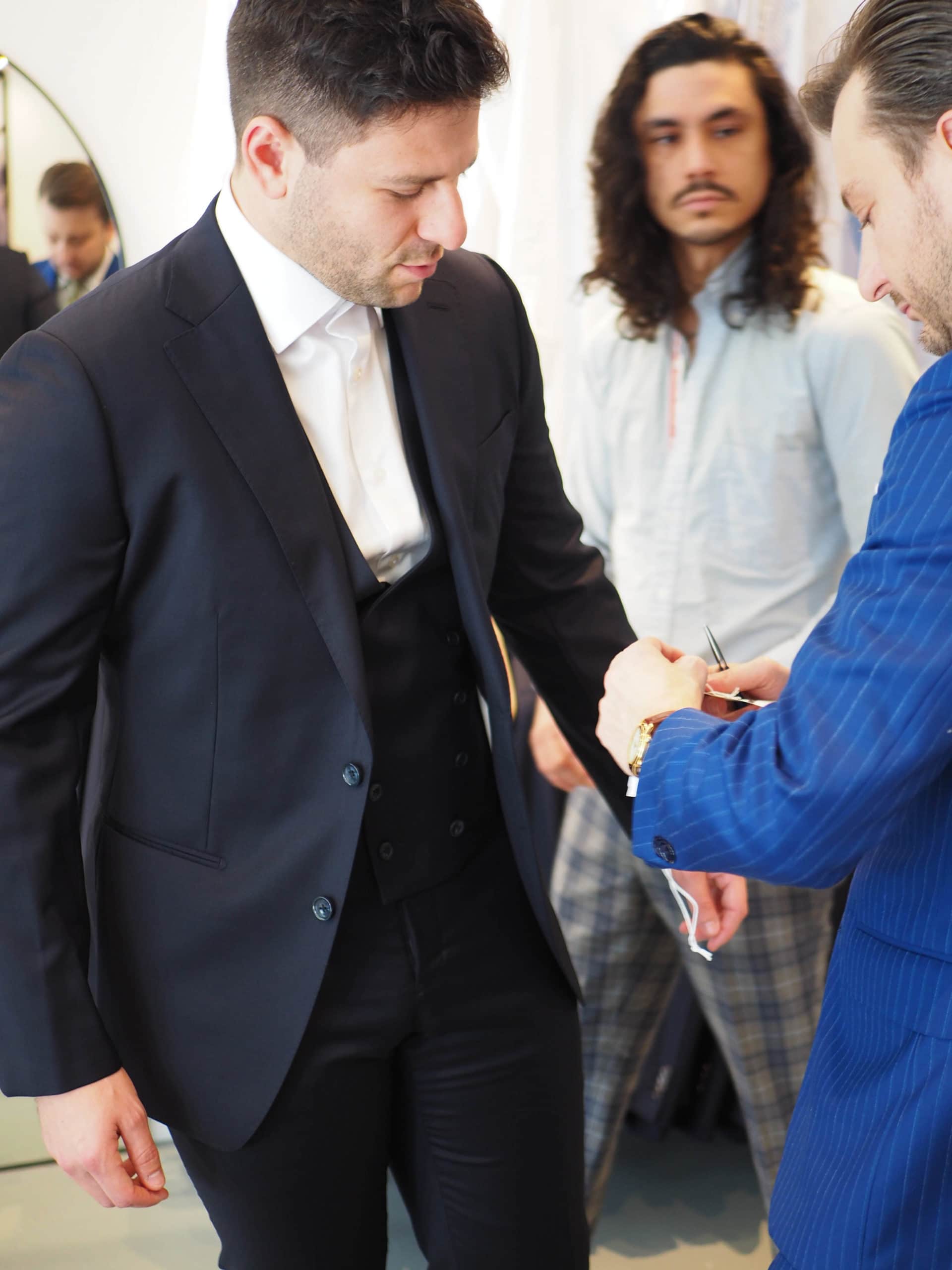 Given the garment quality and craftsmanship, the InStitchu Made-to-Measure price-point is incredibly reasonable for a custom, made-to-measure suit. The three-piece I oped for usually tips in at just north of a thousand for the suit, pants, shirt and vest, while the groomsmen suits would set you back a little over $800 – when comparing with off the rack this is exceptional value for custom, made-to-measure.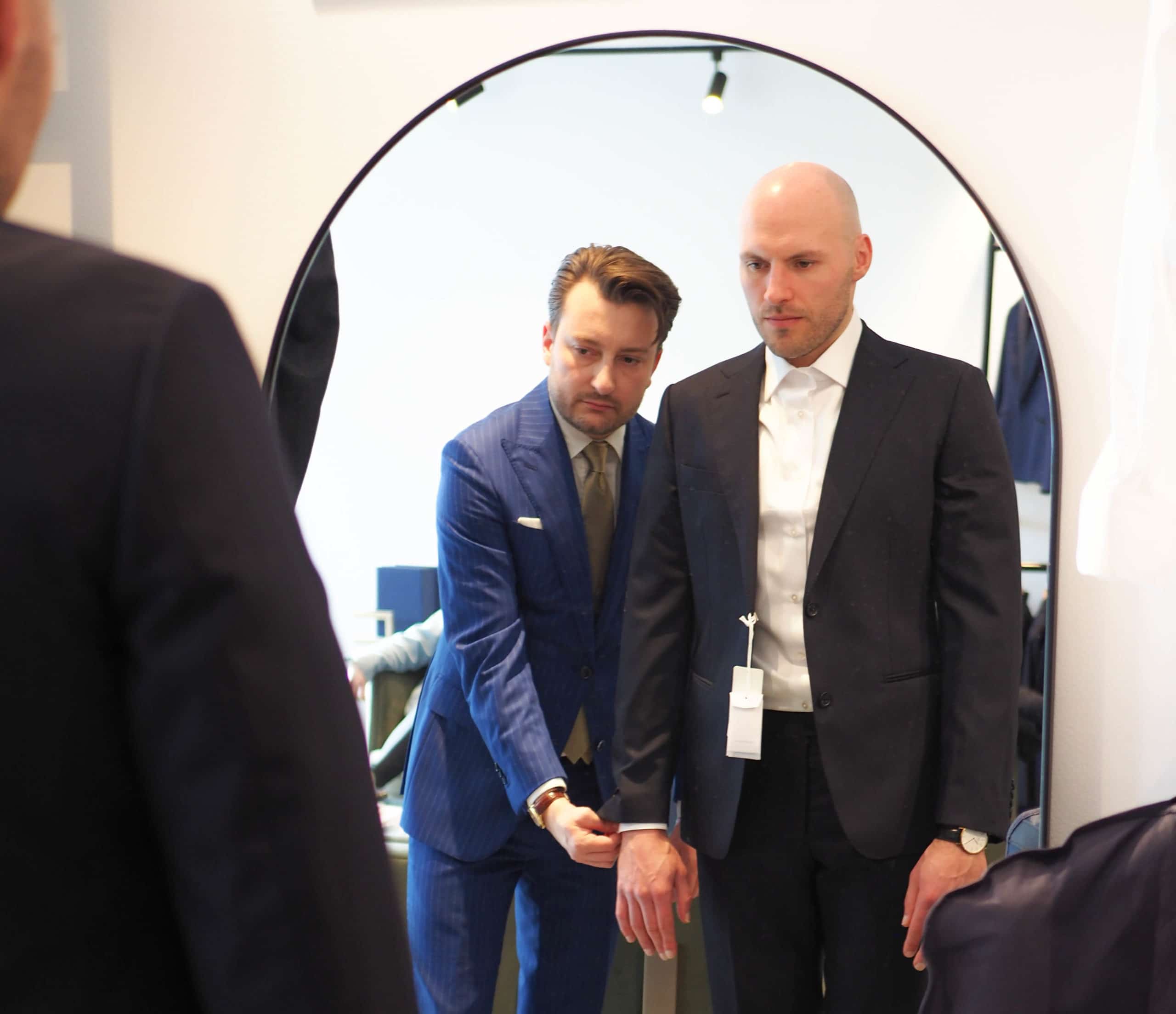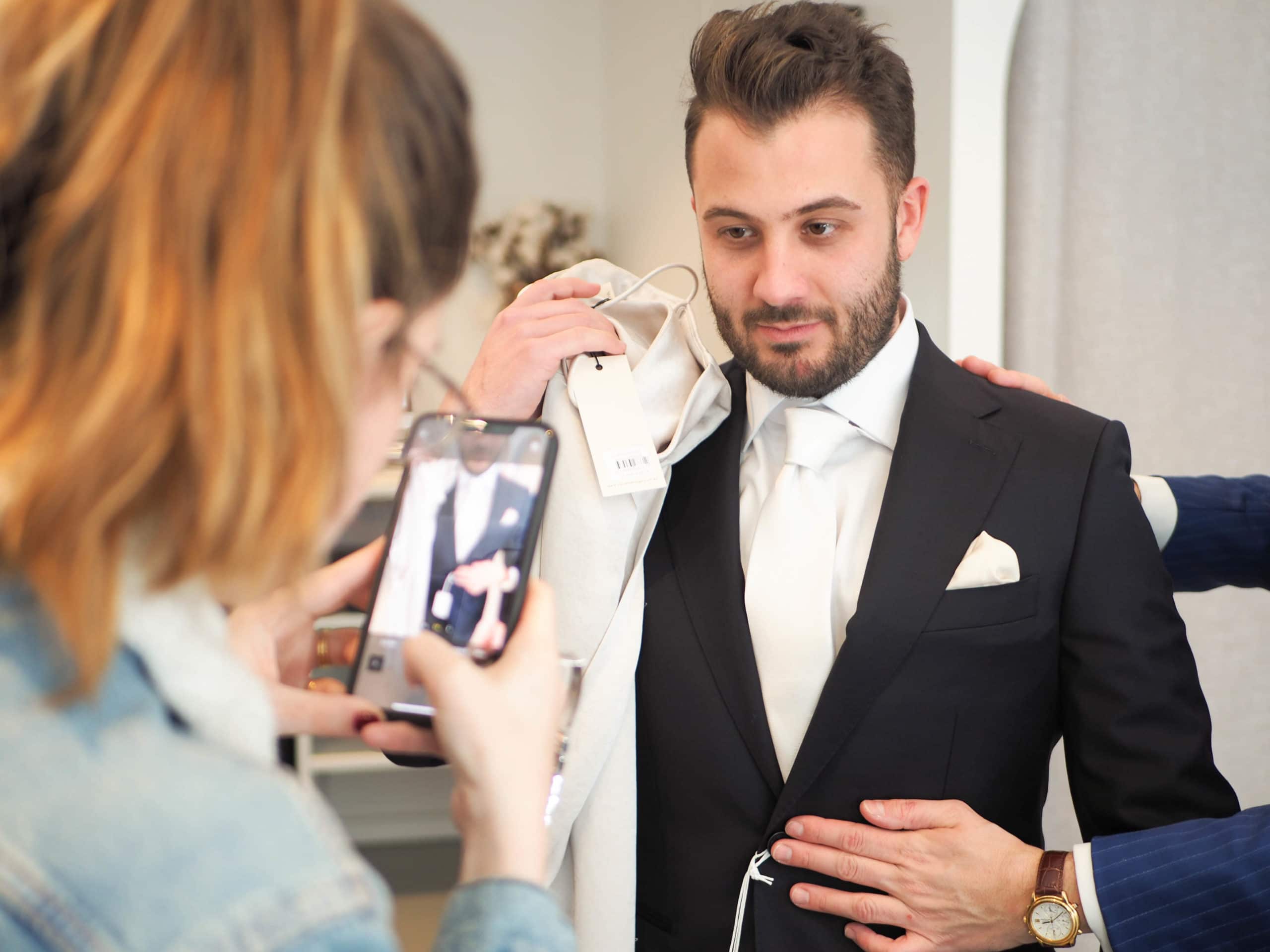 Depending on whether you'd like to scale up or down, the InStitchu custom, made-to-measure experience offers entry points for all budgets.
To book your appointment head to InStitchu's website or call them on +61 2 9222 2801.