It is quite fitting that M.J. Bale shot their new Autumn 17 campaign at the 1820s-era, heritage-listed Camden Park, New South Wales. Camden Park House is the current home of the Macarthur – Stanham family, direct descendants of Merino wool pioneer, John Macarthur. I say this is quite fitting as M.J. Bale has deep roots within the Australian wool industry: Founder Matt Jenson was the son of a wool farmer and M.J. Bale suits are made from 100% Superfine Merino wool.
And that is where M.J. Bale have gone with their new range, back to our English gentleman roots and the the fabrics, patterns and masculine codes of the 1930s. Whilst the 1930's was no doubt a tough time to be alive, it has long been regarded as 'Golden Age of Elegance' – especially for men. We were lucky enough to check out M.J. Bale's new Autumn collection as they try to recapture this iconic era.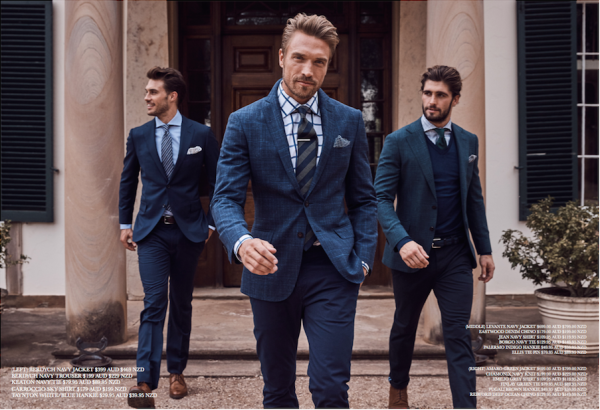 The blue, grey and taupe-centric Autumn 17 collection draws on 1930's gentlemanly influences such as Errol Flynn, Cary Grant and Fred Astaire: When it comes to suits, this means English influenced patterns and woollen cloths including Prince of Wales, window pane checks and three piece suits with double breasted waistcoats. It is obvious that MJ Bale has also paid close attention to the casualisation of pieces in both the social and workplace environments. In order to cater to this trend, M.J. offer a number of soft textured blazers that are able to be layered with knits and mixed and matched with tailored trousers.
---
---
It seems that M.J. Bale have also invested heavily in knitwear this season: While there are a number of lightweight cotton-wool pieces on offer, one can't go past the Steve McQueen style, Aran Heritage Arctic knit (featured below).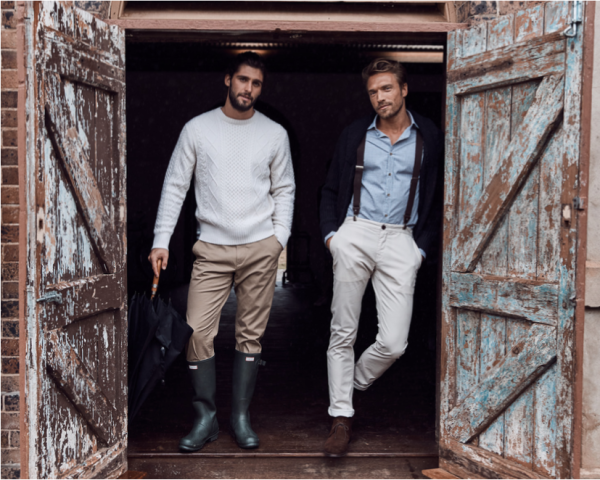 A few other favourites of ours include the Vancouver leather jacket and the Perguard tobacco trench coat – two key items to have in your wardrobe heading into Autumn. The smart new cotton chino – the Alfie – also arrives as part of M.J. Bale's casual range, MJB. MJB is expanding through a new designer and the Autumn 17 collection even features M.J.'s first ever hoodie: A sportswear-inspired hoodie with full zip.
If you're like me and love dressing for the cooler months, there is a lot to be excited about when it comes to this collection: The colours are not as wintery as season pasts and the collection provides many opportunities to mix, match and layer using different pieces.
The new range will begin being slowly rolled out in stores this week.