If you've ever worked in an office, enjoyed a day at the races, or been to a wedding, the name M.J. Bale will be familiar to you. As one of Australia's leading premium Australian menswear labels, M.J. Bale is a crowd favourite for a reason, and its latest Winter Collection titled The Gentle Men is the proof in the pudding. The collection appeals to those with a tender approach to life; family, community, self, and the environment – celebrating these gentlemen with gentle wool.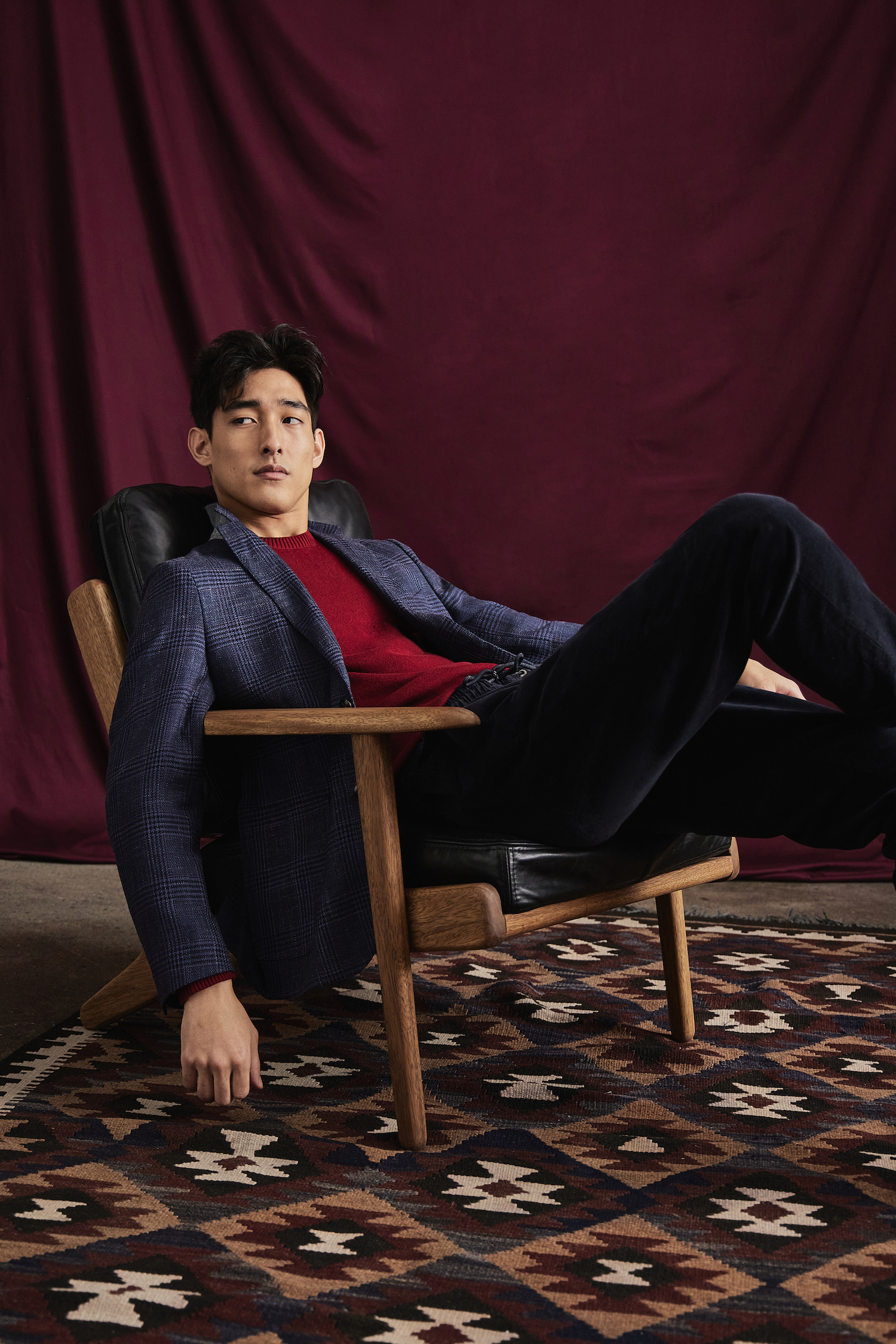 Sustainably sourced fabrics, timeless designs and classic M.J. Bale quality are all features of this latest collection for the winter of 2022. The offering sees timeless wardrobe staples that have been constructed and executed in modern cuts and in rich colourways. Be it sweaters over knitted polos or turtle necks, woollen jackets over sweaters, or overcoats layered over sports jackets, they've got it all at M.J. Bale.
Crafted with carbon-neutral wool – sourced through a zero net emission sheep farm in Tasmania – these materials are all class, from paddock to party. Kingston Farm is a 114-year-old wool growing farm south-east of Launceston and is well known for its conservation innovations, as well as being home to 8% of the state's indigenous grasslands and many endangered species of fauna.
---
---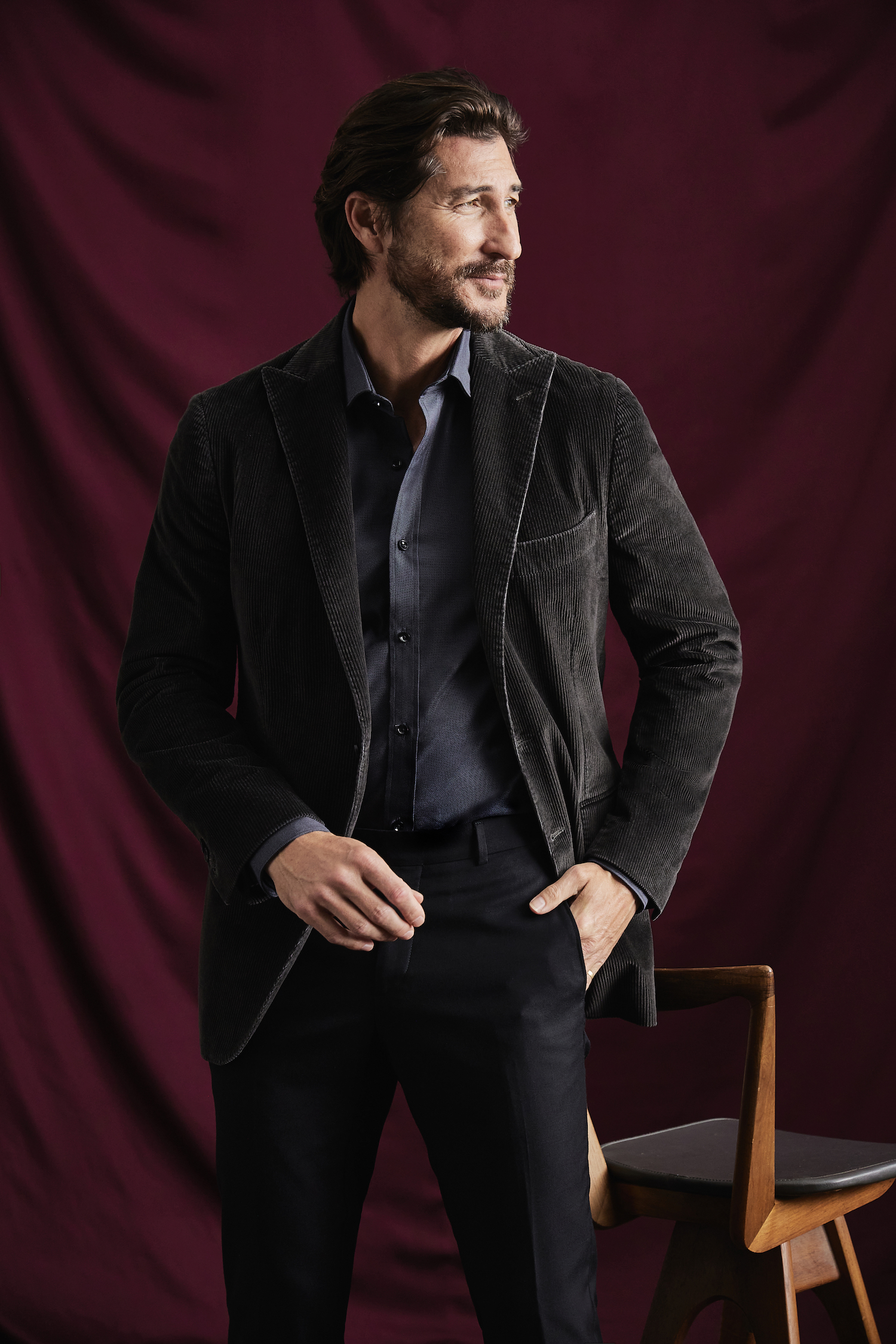 RELATED: M.J. Bale Brings Back the Golden Age of Elegance With Their New Autumn Collection
When they're not roaming freely around the acreage of the Kingston grounds, the Merino sheep are fed with asparagopsis seaweed pellets to minimise the amount of methane impacting the environment. On the topic of sustainability, M.J. Bale's latest ambassador, Australian Wallaby and Melbourne Rebel's winger Andrew Kellaway, is excited about the suiting label's recent shift.
"When I look at sustainability," he explained.
"I look at it as really little things. It's not necessarily just about climate change, it isn't just about reducing waste. It's about being a little bit better all the time."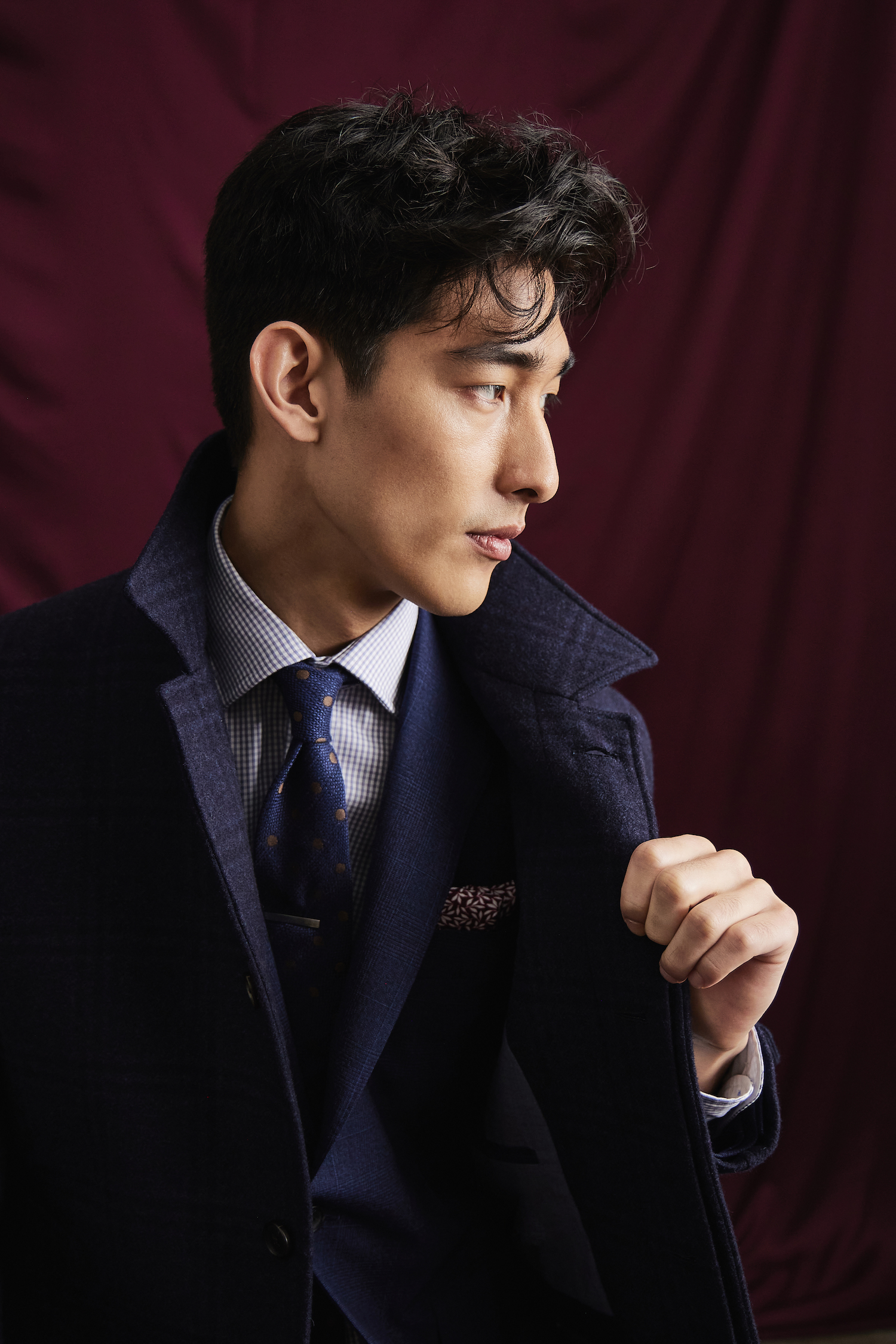 M.J. Bale offers more than "a little bit better" with its recent mission to have the lightest carbon footprint in commercial Australian fashion. Titled 'The Lightest Footprint', this four-month activation will see M.J. Bale cycle its world-first zero-emission wool out of Kingston farm in Tasmania, before sailing it across the Bass Strait in an engineless boat to Geelong.
From Geelong, the wool will travel across various artisan hands in regional Victoria to be made into a final garment. A powerful demonstration of innovation and production adaptability proves M.J. Bale to be rightfully placed at the top of their field.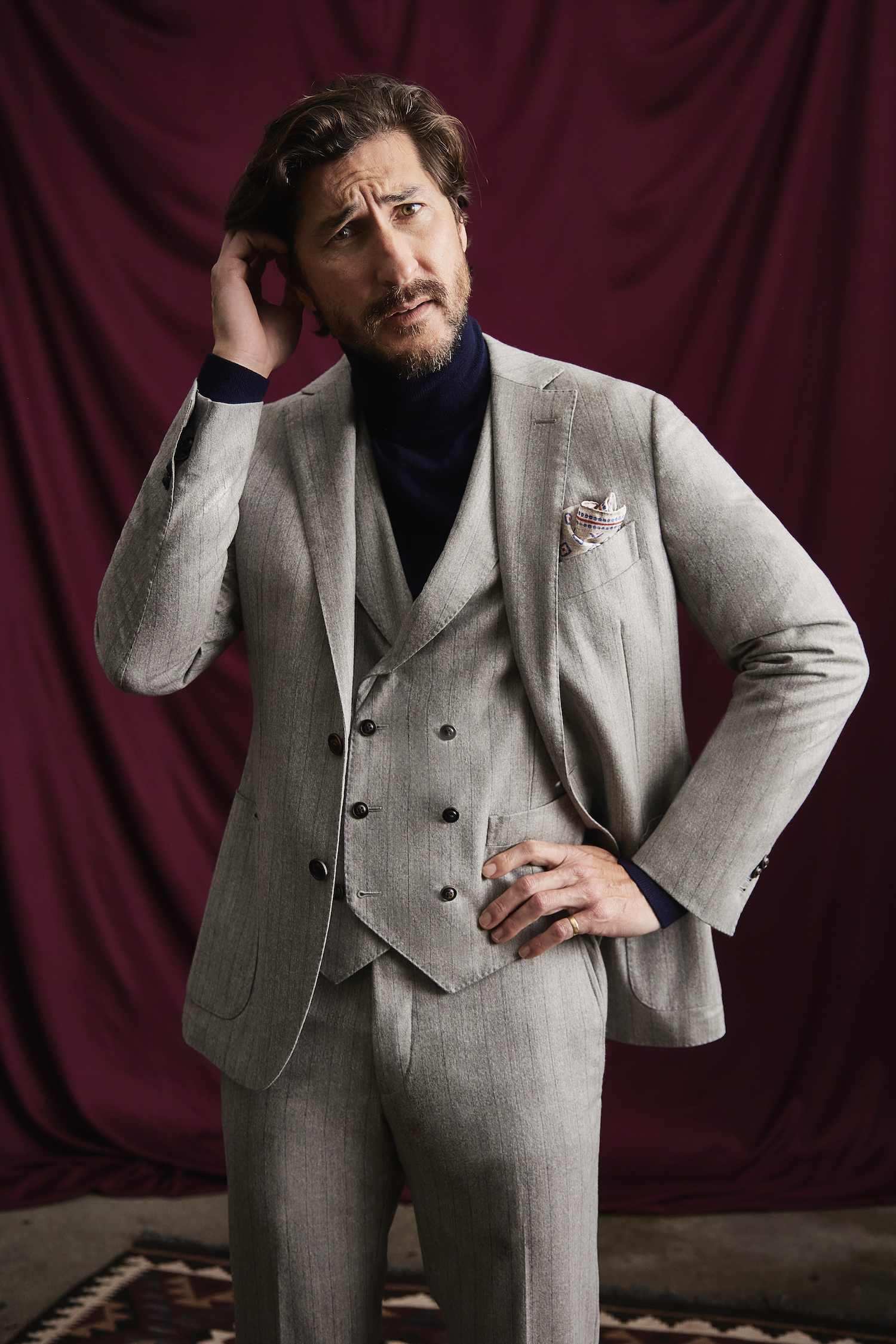 As layering season is upon us, M.J. Bale's offering in The Gentle Men collection is centred around classic chalk and pinstripe suits, a sand-grey woollen Martello suit with peak lapels and a matching double-breasted waistcoat, plus an entire selection of vintage Ivy-style corduroy blazers also sporting peak lapels. On the whole, the layering focuses on lower contrast colours and fabrics, building on one another to create a sleek visual impression, rather than more attention-seeking shock and awe.
---
---