"Winter is coming" is the motto of House Stark and no phrase is more fitting for the current Australian climate. With the colder months almost upon us it's time to start stocking up on your comfort-wear. With so many options on the market, you want to make sure you choose a garment that's both fashionable and practical, and we think we've found the ideal piece of gear to keep you toasty when the cold days set in. American ethical fashion label Everlane's Lightweight French Terry Hoodie might just be the most comfortable hoodie in the world – and that's speaking from years of hoodie wearing experience.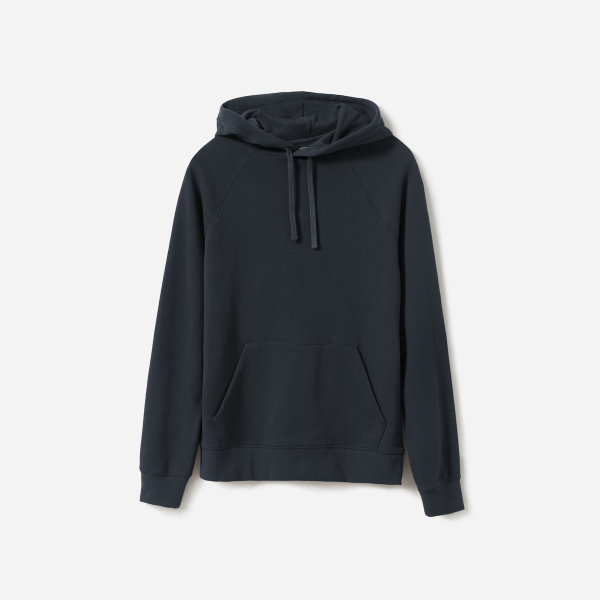 Simple in design yet stylish as fuck, the French Terry Hoodie is made from 100% lightweight yet durable 7 oz cotton in an ethically responsible warehouse in Vietnam. Perfect for those chilly Autumn nights at the footy or curled up on the couch with the lady friend knocking back a glass of red, you'll quickly fall in love with this hoodie and how comfortable it feels.
Available in five colours (pale blue, dark navy, red clay, pale moss and white), the French Terry Hoodie retails for a very reasonable $55 (~A$77) and is a great investment for the coming seasons. Buy it now at Everlane.
---
---
RELATED: The coolest autumn jackets for the transitional months